I recently made the switch to an e-reader and the first thing I wanted to do was make sure that it was protected (I'm a professional dropper of gadgets!) so a DIY e-reader cover was a must!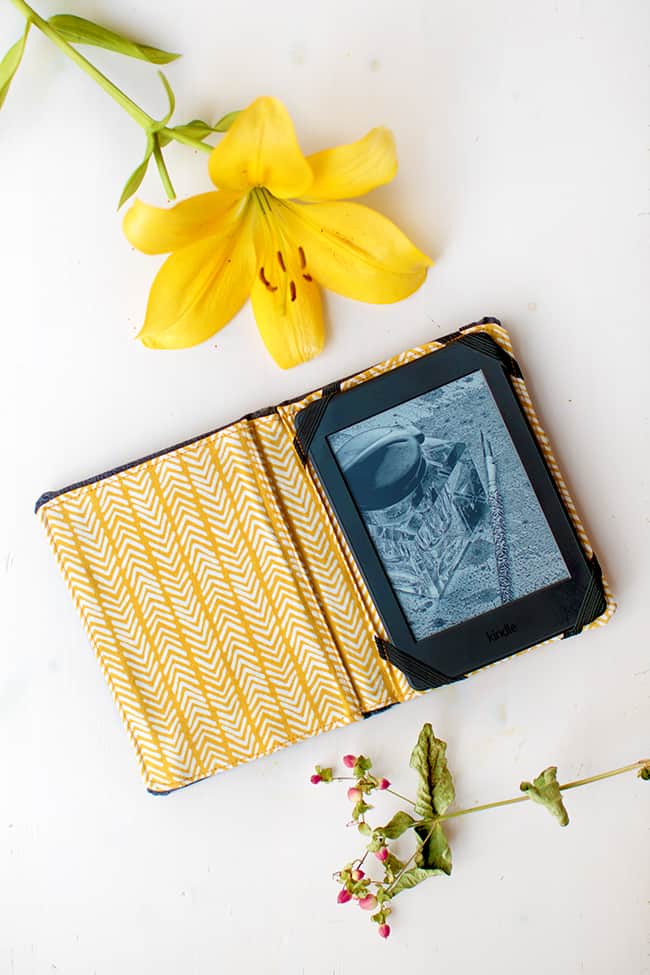 What I love about this e-reader cover is that it's upcycled from old jeans (we just love an upcycling project!), and it includes a jean pocket, on the front, to store the charger cable.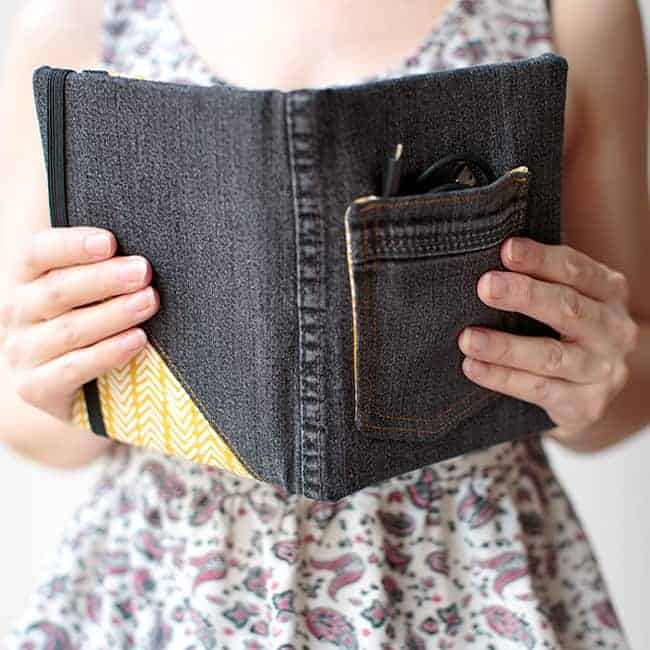 The books we read are such a personal choice, and it makes sense to make an e-reader cover that matches your personality. It makes for a really individualised gift during the holiday season.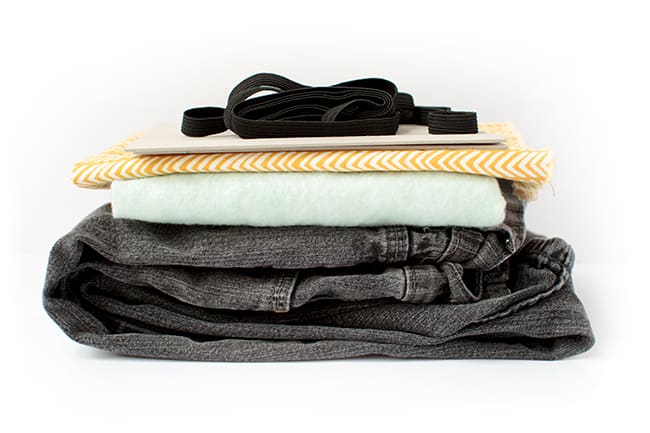 Supplies
Pair of old Jeans
Fat Quarter of organic cotton canvas
Recycled Wadding/Batting
Recycled Book Board (or thick cardboard)
Elastic
All the dimensions are based on making a cover for a Kindle Paperwhite with a 6" screen that measures approximately 6.7" x 4.6" x 0.36", so you may need to increase or decrease the pieces that you cut depending on your device.
Instructions
Instructions given are based on a simple cover, I added a little piecing on the outside of the cover to mix the fabrics up a little.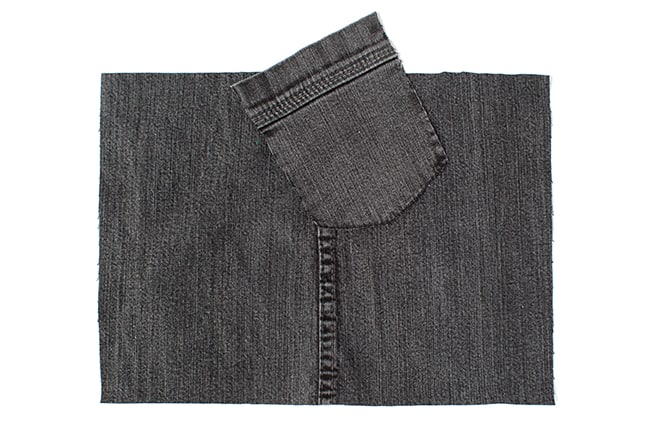 Step 1
Cut open one of the legs of the jeans along the outside seam and cut out a rectangle centered on the inner leg seam measuring 12 inches by 8.5 inches. Unpick one of the back pockets.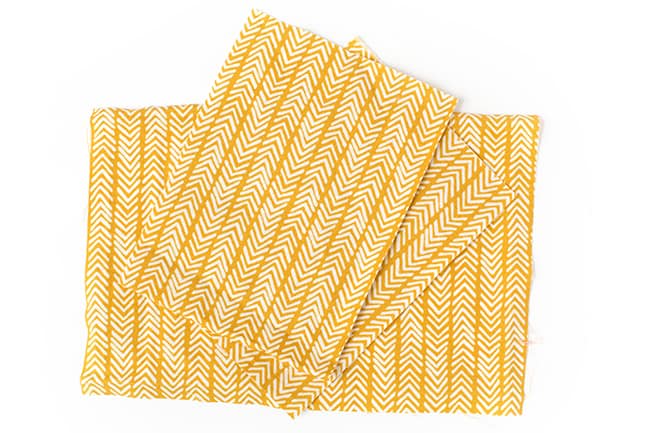 Step 2
Cut out one rectangle measuring 12 inches x 8.5 inches and two rectangles measuring 6 inches x 8.5 inches from the organic cotton canvas.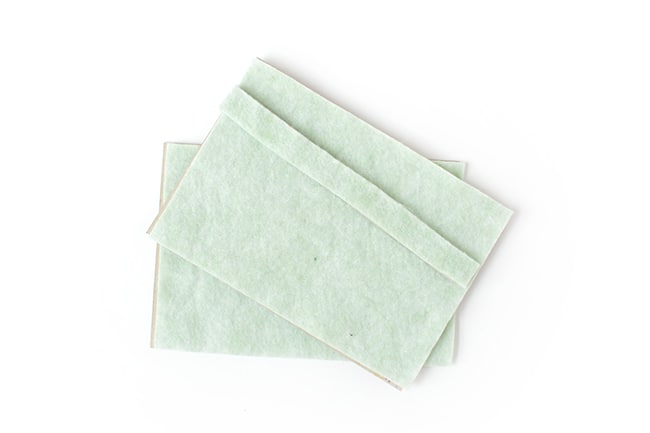 Step 3
Cut out two rectangles measuring 4 6/8 inches by 6 ⅞ inches and 1 rectangle measuring ⅝ inch by 6 ⅞ inches from both the wadding and the book board.
Step 4
Press a ½-inch seam allowance to the wrong side of all the fabric pieces.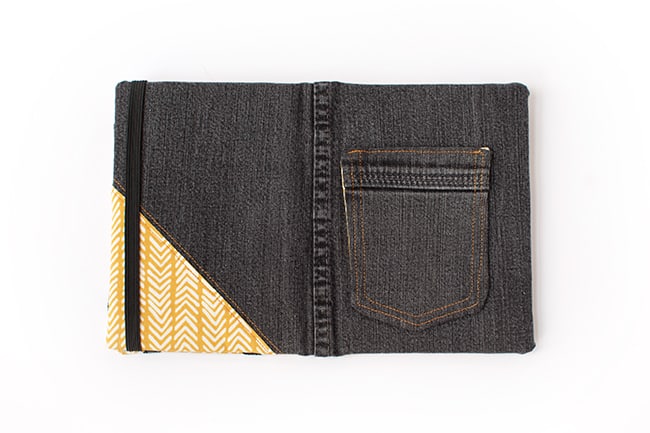 Step 5
Cut one 8-inch long piece and four 3-inch pieces of elastic. Baste the long piece of elastic about an inch from the left hand side of the jeans rectangle both at the top and the bottom. Baste the shorter pieces of the elastic diagonally (and 1.5-inch in) across the corners of one of the smaller pieces of organic cotton canvas. Top stitch the jeans pocket onto the right hand side of the jeans rectangle.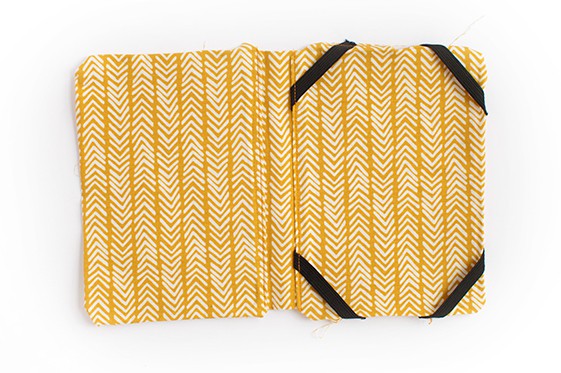 Step 6
Top stitch the inside edges of the smaller organic cotton canvas rectangles onto the larger rectangle. Put the piece with the basted elastic on the right hand side.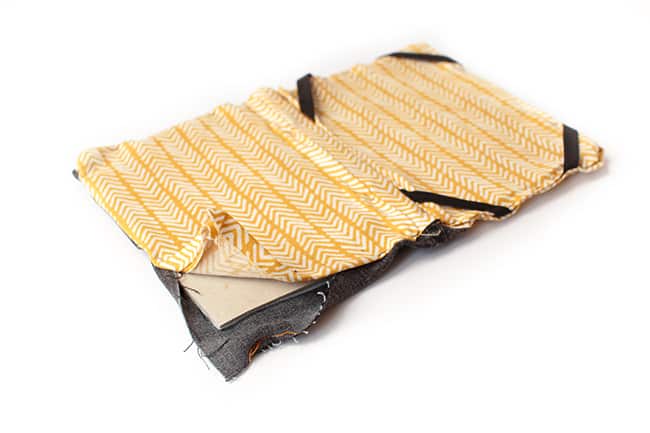 Step 8
Place the jeans fabric right side facing down and then layer the wadding, book board (wrap jeans fabric seam allowance around the book board) and finish with the organic cotton canvas facing right side up. Pin, clip or baste in place. Then top stitch, hand stitch or glue together.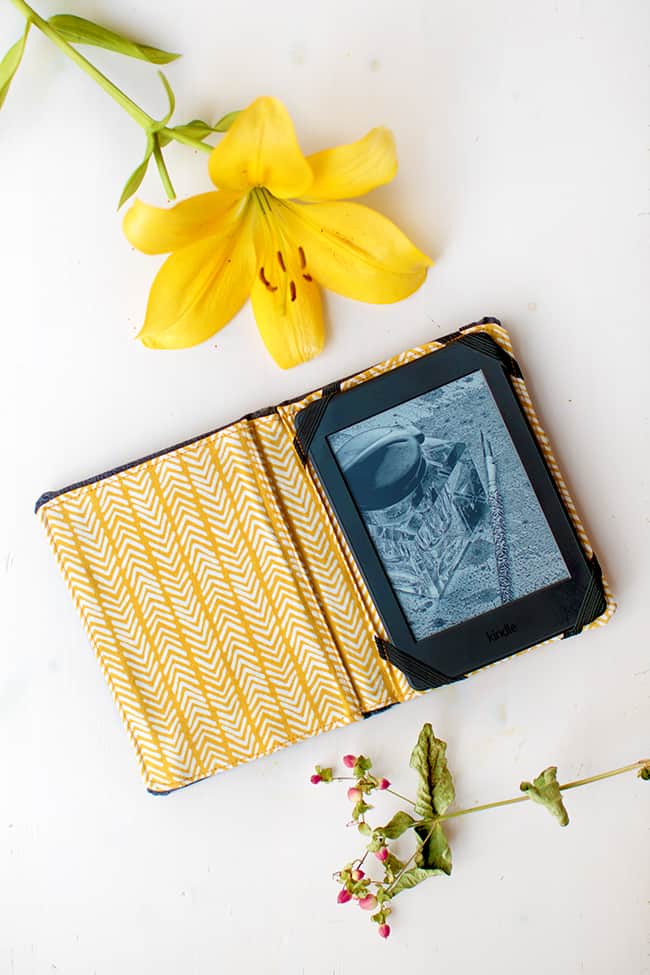 93