This post was created in partnership with Everclear® Grain Alcohol. All thoughts and opinions are my own.
Are you ready to awaken your senses and treat yourself to a new bottle of perfume after a long winter? Finding a new signature scent isn't easy, especially when you factor in the expense of trying out several store-bought perfumes before you finally find the one.
That's why we love making our own perfumes at home—you can customize the blend to create a fragrance that is uniquely you! All it takes is distilled water, your favorite essential oil blend and Everclear® Grain Alcohol to make these DIY perfumes, which are an inexpensive and customizable way to find a fragrance that suits you perfectly without a lot of legwork.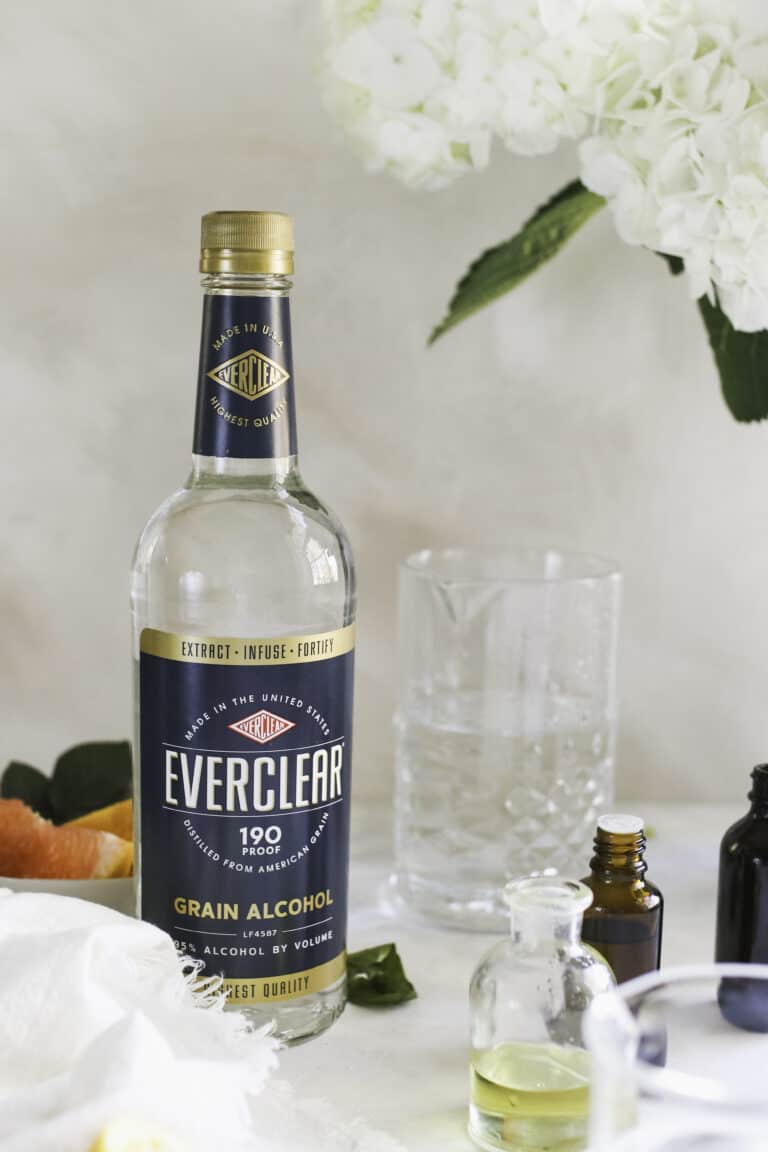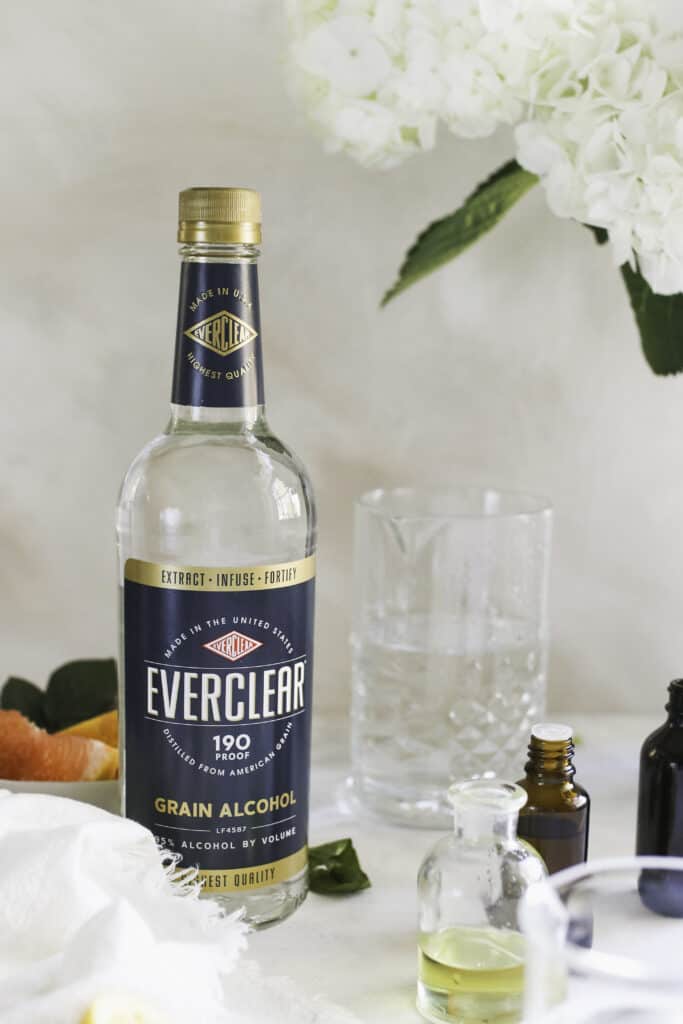 Of course, to make your own perfume at home, you have to know where to start. To create a well-balanced perfume, you need to include top, middle and base notes.
The top note is what you notice first, but that scent tends to dissipate quickly. Middle and base notes, however, have much more staying power and add depth and fullness to your signature scent. That's why it's important to get the essential oil mix just right.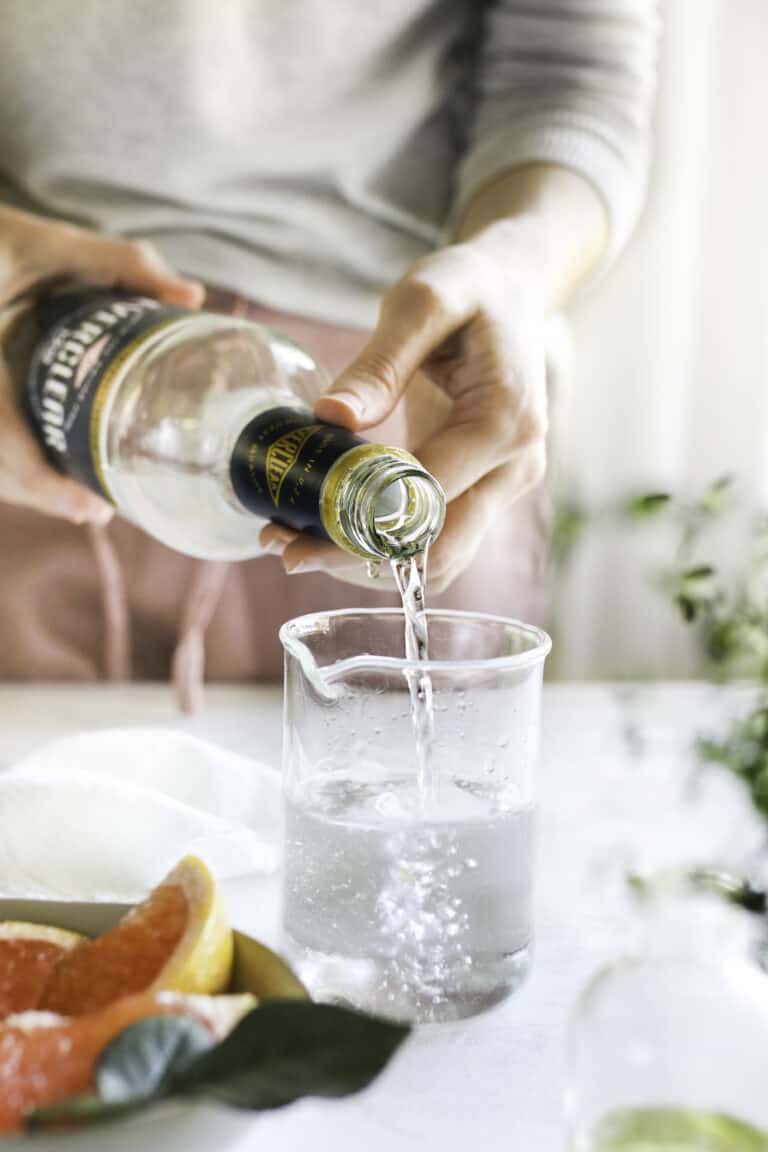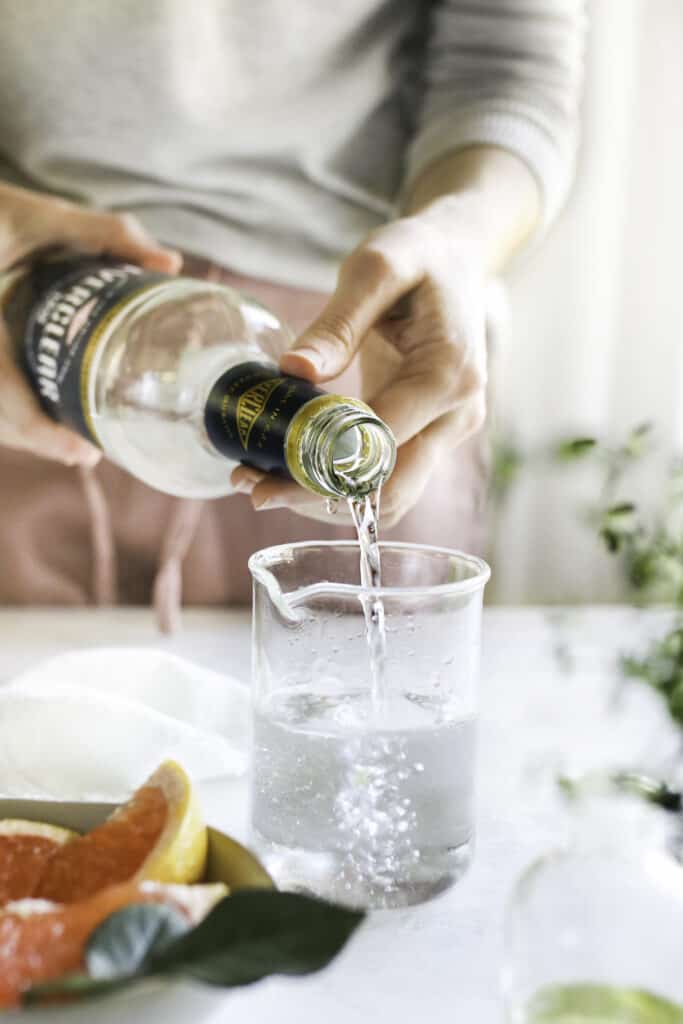 But don't let that intimidate you! We did lots of experimenting to create our three favorite springtime scent mixes: Sandalwood + Vanilla, Rose + Neroli and Cardamom + Frankincense. Then we tested out measurements for the top, middle and base notes for each scent, so there's no guesswork on what (or how much!) essential oil to use to create a perfume with complexity and depth.
For fans of warm and sweet scents, the Sandalwood + Vanilla perfume is a great choice. Its earthy coffee undertones keep it from smelling overly sweet. The addition of bergamot, sweet orange and a hint of cedar creates the perfect anytime blend that will take you from day to night.
If a happy, citrusy floral scent is more your speed, try the Rose + Neroli essential oil blend. With top notes of grapefruit and bergamot and hints of rose, neroli and vetiver, we found it to be an ideal uplifting scent for everyday daytime wear.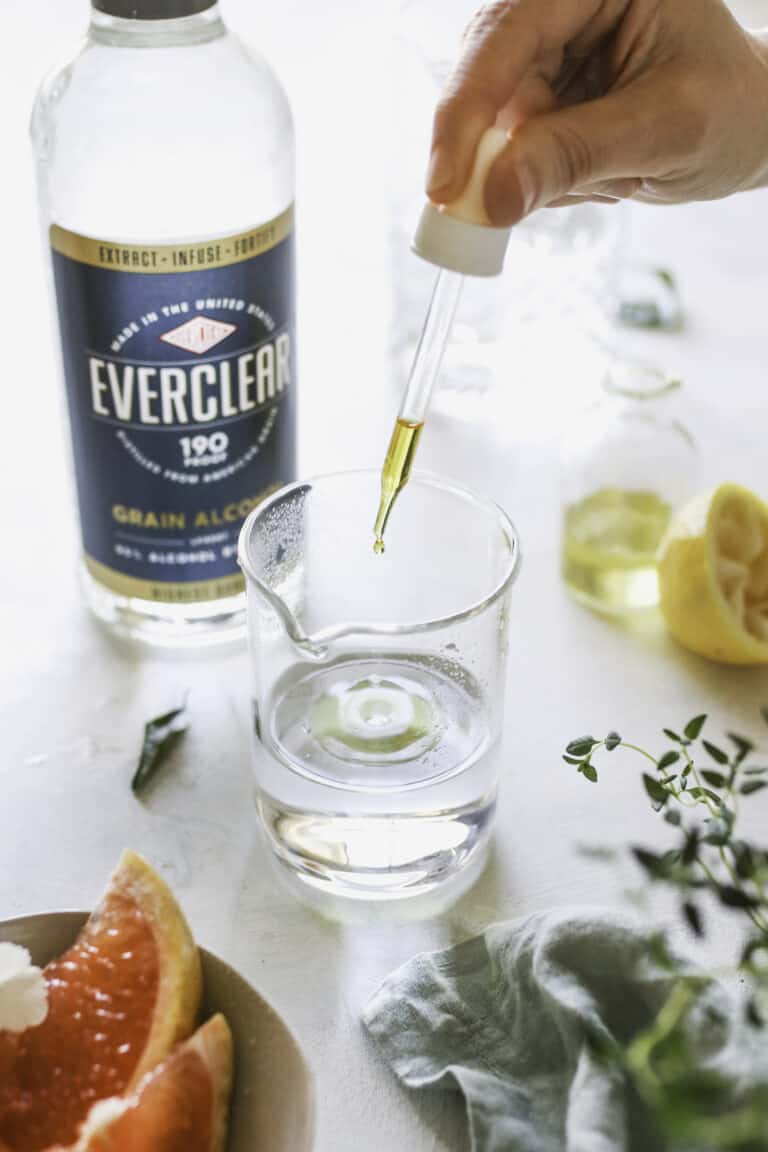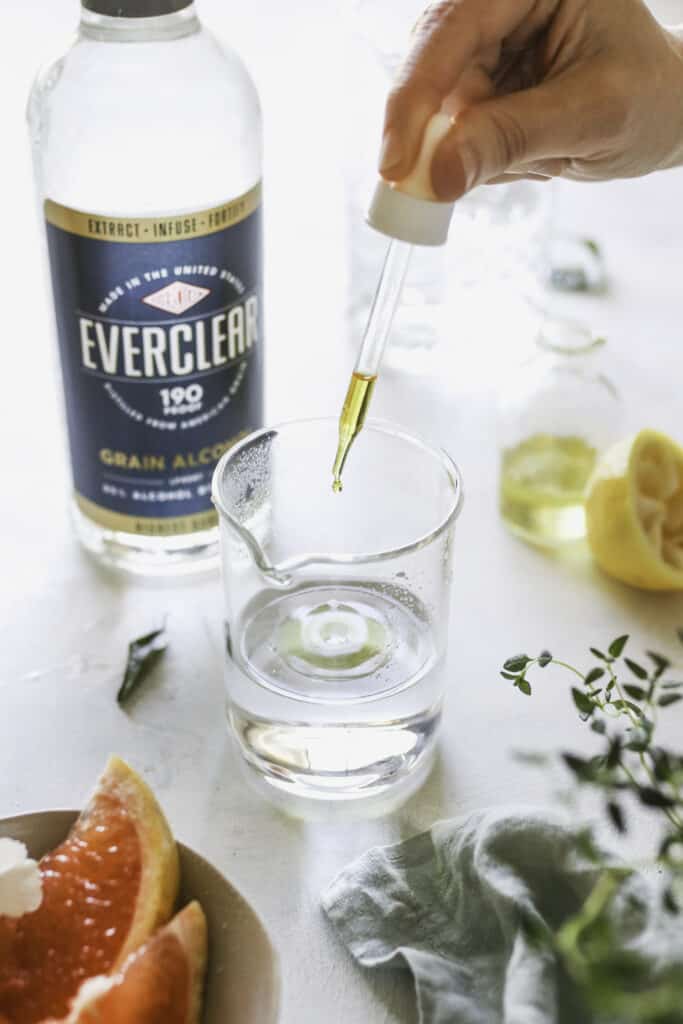 If you're looking for a new scent to wear at night, the sensual Cardamom + Frankincense blend combines notes of frankincense, patchouli and cedarwood with a bright top note of lemon. The result is a perfume that is earthy and a bit spicy—a blend we find absolutely irresistible!
But essential oils aren't the only key ingredient at play here. As you may already know, many commercial perfumes use alcohol as a fixative because it evaporates quickly and helps to lift and diffuse a perfume's scent. This is why we've chosen Everclear as the alcohol base for these DIY perfume recipes.
As a grain alcohol product with a high proof, Everclear makes a fantastic base for spray perfumes not only because it is readily available, but also because it helps essential oils bind to the water used in these recipes. Alcohols like Everclear also act as a preservative, ensuring your perfume has a strong scent projection and lasts for months to come.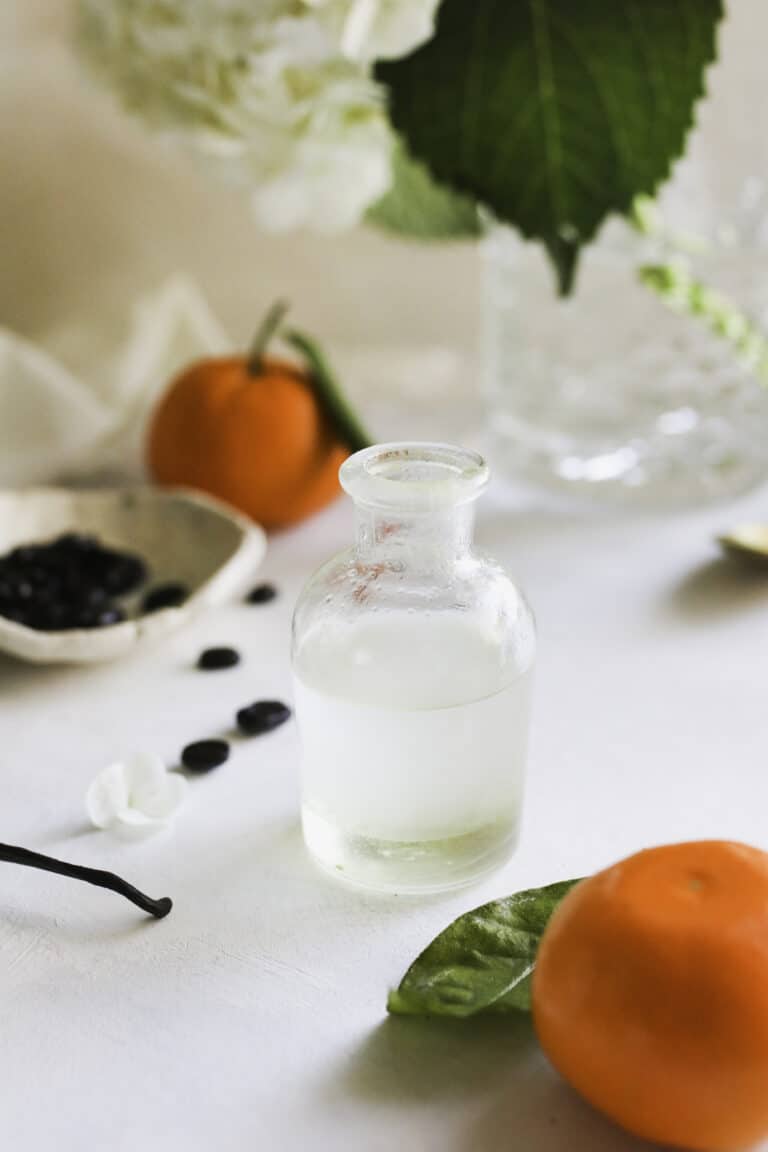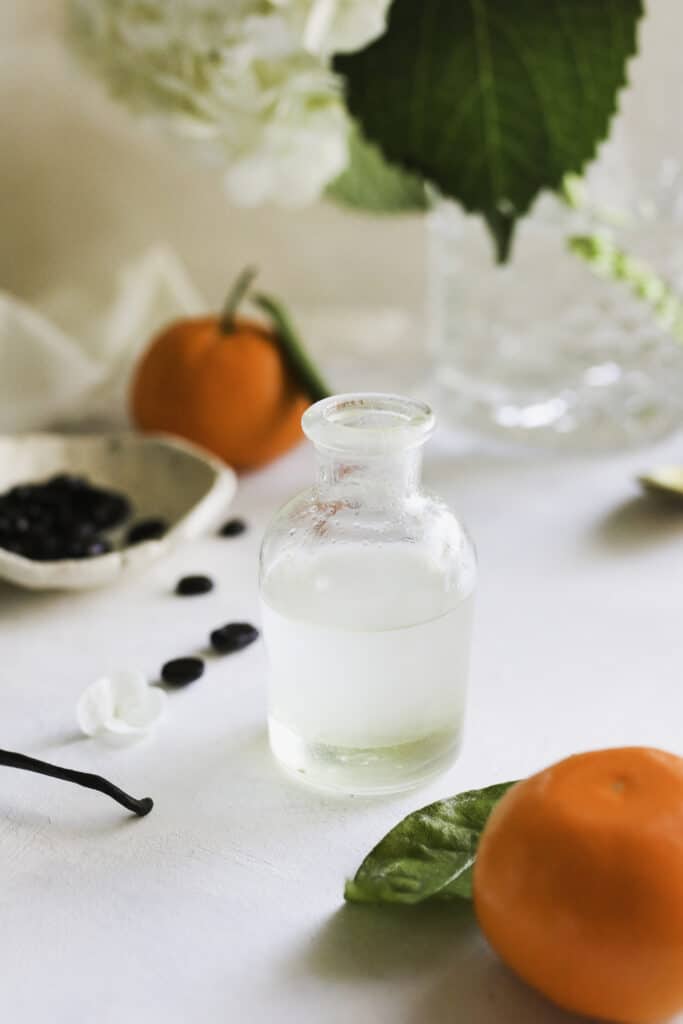 When you're choosing a new perfume, do you gravitate more toward a cheery citrus scent or perhaps something more spicy and sensual? Test out the blends below and let us know which one you'll be wearing this spring!
Ingredients:
– 1 cup filtered or distilled water
– 2 tablespoons Everclear® Grain Alcohol
– Essential oil blends (below)
Supplies:
– glass perfume bottles or spray bottles
– funnel (optional)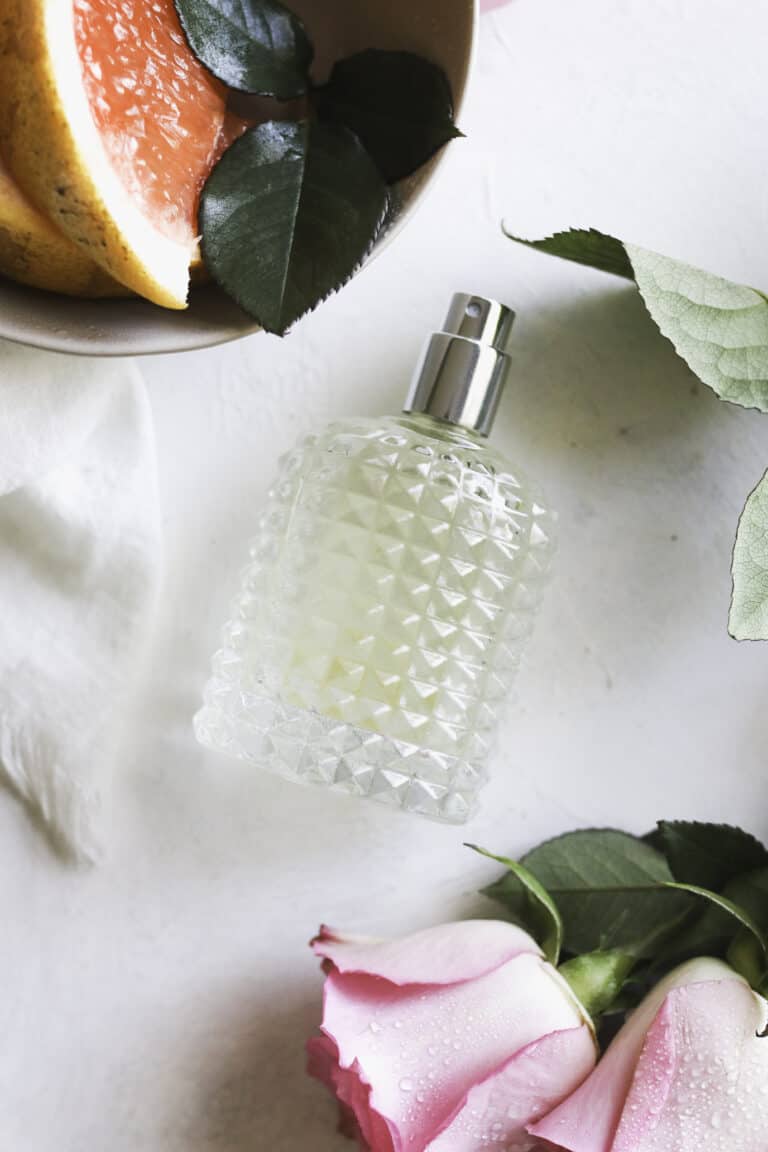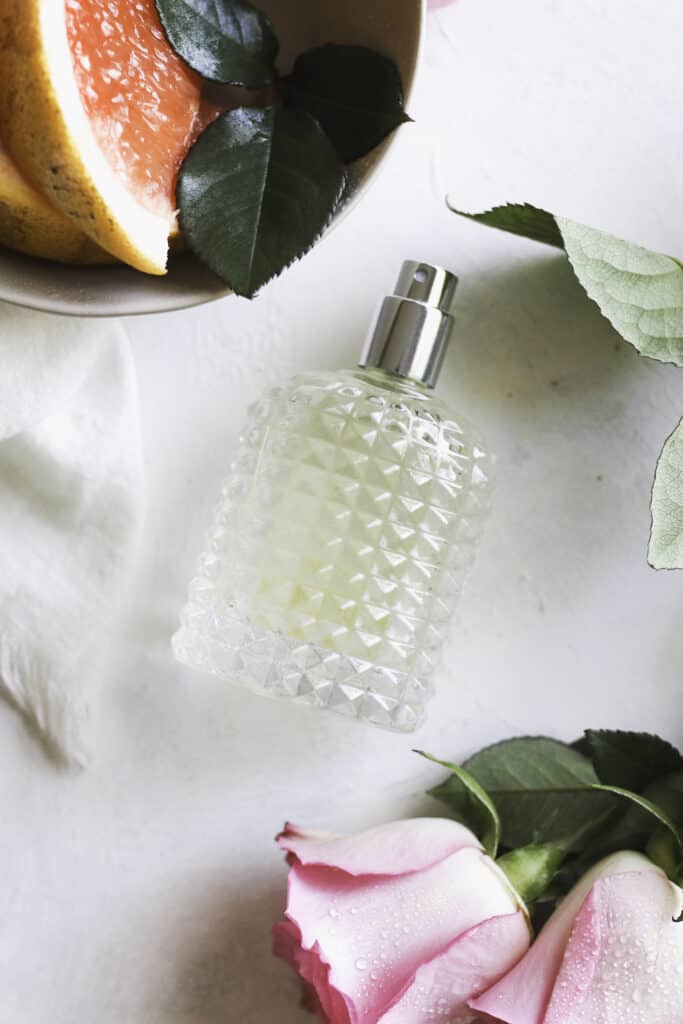 To make any of these DIY essential oil perfumes, start by pouring water into a glass jar or spray bottle. Then add the Everclear and essential oils according to which mix you've chosen. Feel free to scale the recipe up or down depending on your bottle size.
Close the bottle and shake well to combine. Allow the perfume to sit for 24-48 hours to let the scent develop fully.
Be sure to shake the bottle before each use and apply to pulse points (like the insides of your wrists or behind your ears) to further activate the scent with your body heat. Use perfume within 3-4 months.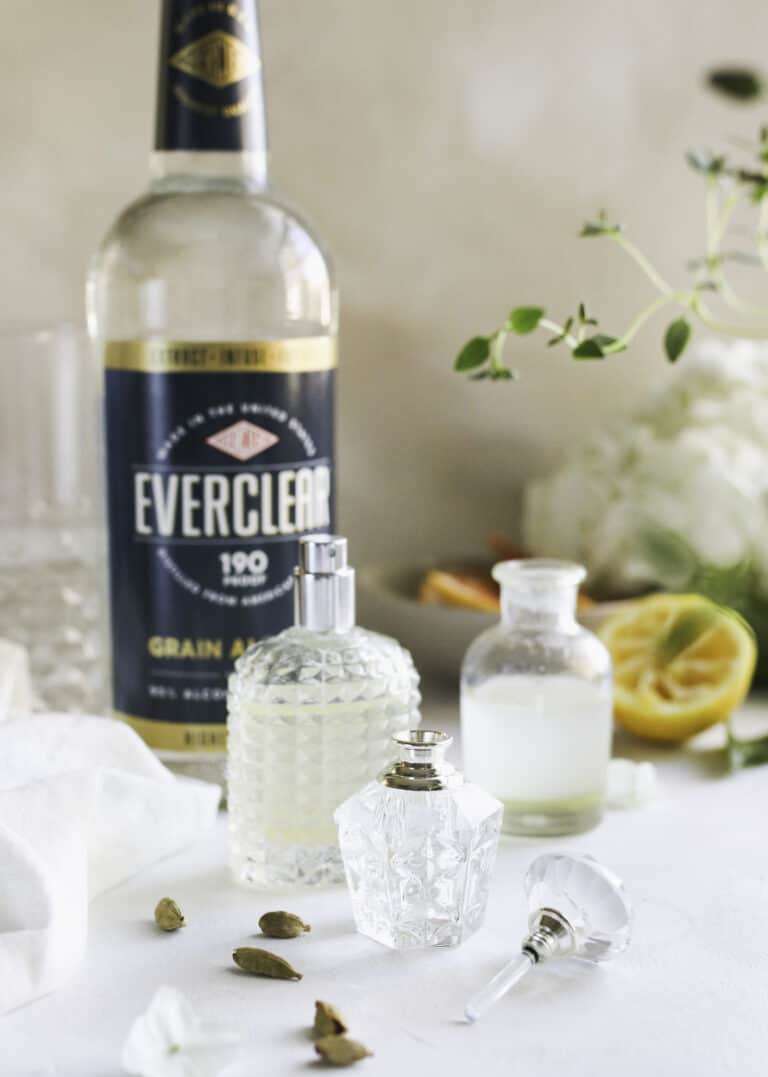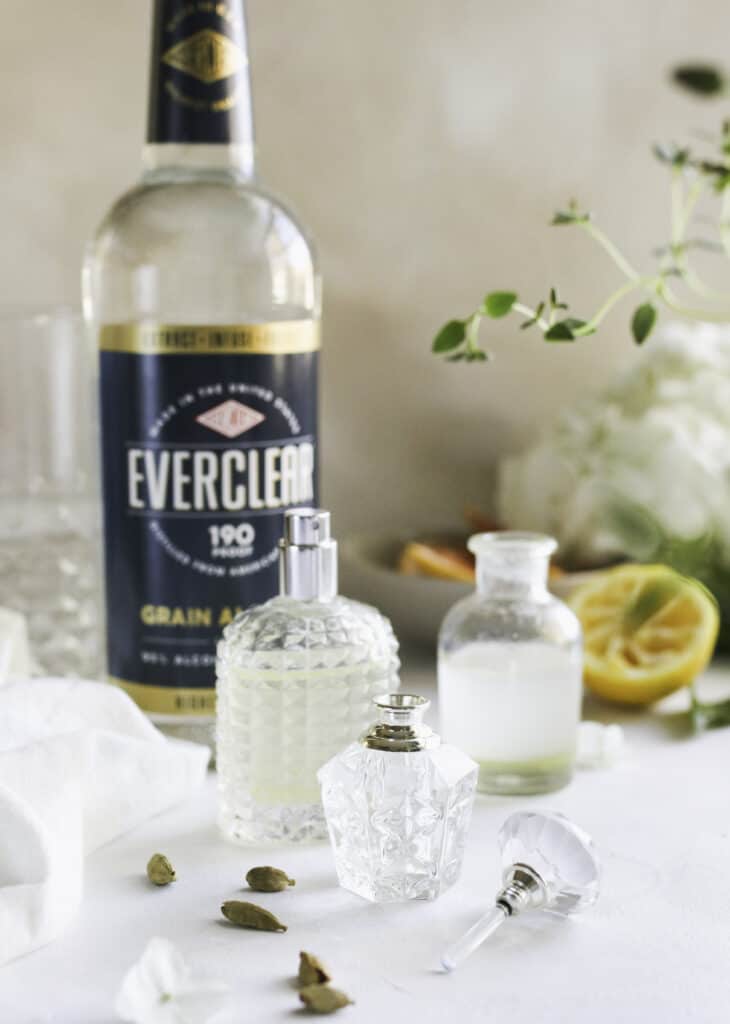 3 Spring Perfume Blends
Warm & Sweet: Sandalwood + Vanilla
A warm scent that smells sweet and somewhat earthy with noticeable coffee undertones. A perfect "anytime" scent that will effortlessly transition from day to night.
Top notes: 8 drops Bergamot, 4 drops Sweet Orange, 3 drops Coffee
Middle notes: 12 drops Vanilla
Base notes: 8 drops Sandalwood, 2 drops Cedar
Uplifting Floral: Rose + Neroli
An uplifting spring scent with notes of grapefruit and vetiver. An ideal daytime scent.
Top notes: 7 drops Grapefruit, 6 drops Bergamot
Middle notes: 7 drops Neroli, 15 drops Rose
Base notes: 3 drops Vetiver
Spicy & Sensual: Cardamom + Frankincense
A soft and spicy fragrance featuring earthy notes of frankincense, patchouli and cedarwood. Great for nighttime use.
Top notes: 9 drops Lemon
Middle notes: 5 drops Cardamom
Base notes: 12 drops Frankincense, 4 drops Patchouli, 6 drops Cedarwood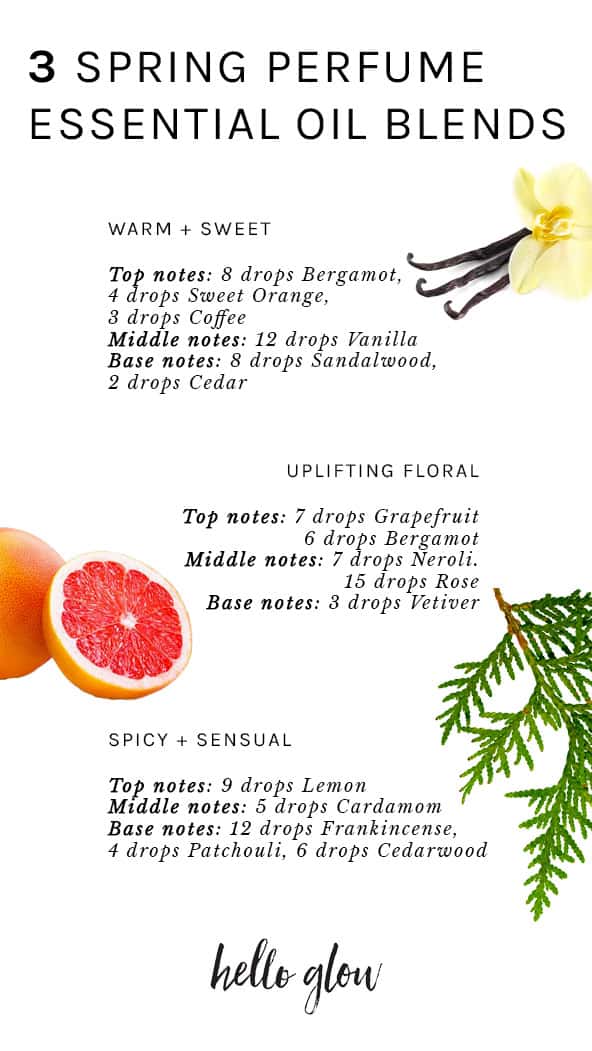 87