Recently my kiddos have wanted to make themselves "look pretty." Unbeknownst to me, this roughly translates to "I must douse myself in copious amounts of perfume." Forced to endure the lingering effects of a White Linen atom bomb in my bedroom I decided to experiment with making my own. It's a lot less expensive, and you can experiment to find the scents that appeal to you. I'm always drawn to the clean scents of citrus and peppermint so we concocted this homemade perfume that layers orange and grapefruit with lavender and peppermint. It smells heavenly!
California Citrus Sunshine Perfume
Supplies needed
Small glass container for blending the perfume
Dark glass container for storing the perfume
Pretty glass perfume bottle to keep perfume in
1 tablespoon jojoba oil
2 tablespoons pure grain alcohol or vodka
30 drops of essential oil. We used sweet orange, grapefruit, peppermint and a lavender/chamomile blend.
1 tablespoon distilled water
Note: It is important to use glass, not plastic, when mixing the perfume as the essential oils will eat through the plastic.
Instructions
Step 1
Start by adding the jojoba oil to the glass container. Then add the alcohol.
Step 2
Add the essential oils in this order:
Base Note – 10 drops of grapefruit
Middle Note – 10 drops of sweet orange and then 5 drops of peppermint
Top Note – 5 drops of chamomile/lavender blend. If you don't have a blend, then just use lavender.
Step 3
Add distilled water with a dropper.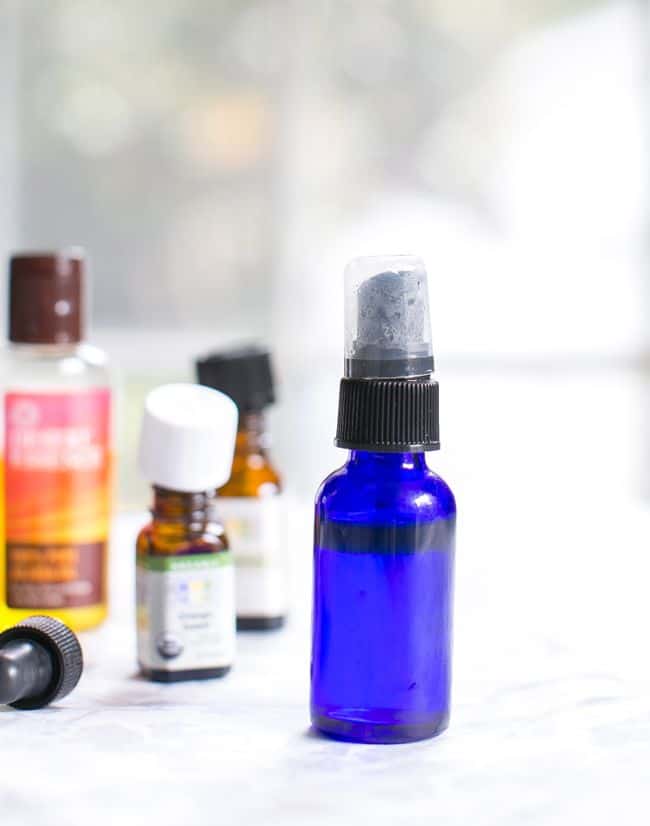 Step 4
Mix well and transfer to a dark glass container to store for 48 hours or up to six weeks. The longer it sits the stronger the scent will be.
Step 5
Transfer to a pretty perfume bottle after it has reached the desired scent.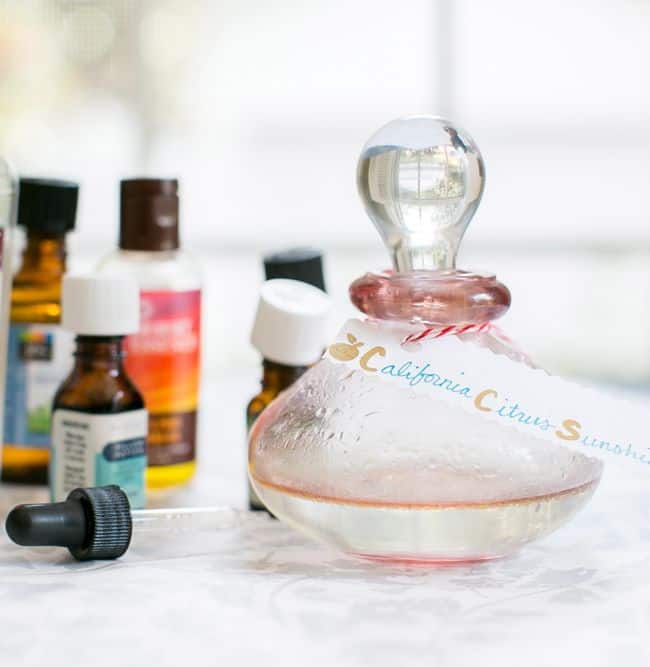 Have you ever tried making your own perfume? What's your favorite scent?
And if you love citrus like I do, check out this handy guide to winter citrus and smoothie recipe.
228