This post has been sponsored by Nespresso. All thoughts and opinions are my own.
Ever since I can remember, my mom has always indulged in a cup of coffee after a big meal. Especially during the holidays, when leftovers were put away and the dishes were left to soak, she would fix herself a small plate of something sweet and pour a piping hot cup of coffee to go along with it. Then, she would sit and relish the hustle and bustle of the season as the relaxation finally settled in.
Growing up, I thought it was strange, but as I get older, her little dessert and coffee ritual has started taking on an extra special meaning.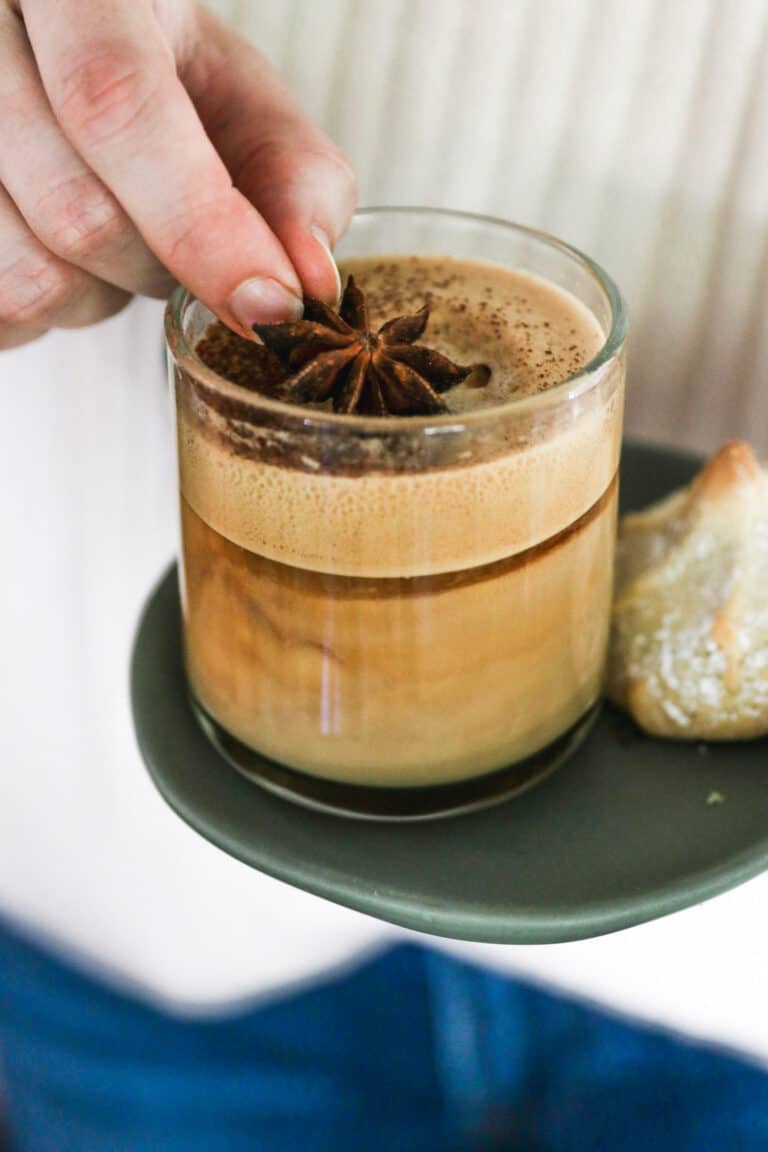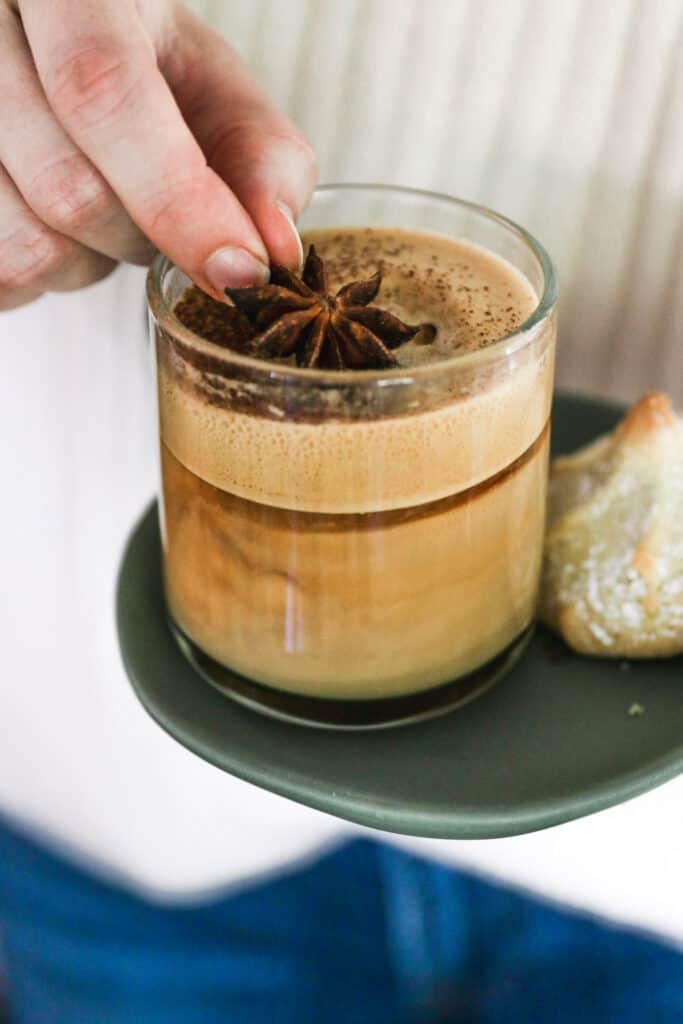 I once thought of coffee solely as a means to a caffeinated end but recently, I've started indulging in coffee throughout the day. My mom knew this all too well; when treated as an occasion, coffee becomes more than just an early morning pick-me-up. It tells the story of quiet mornings, late nights, breaks with coworkers, and (if you do it right) a post-meal event.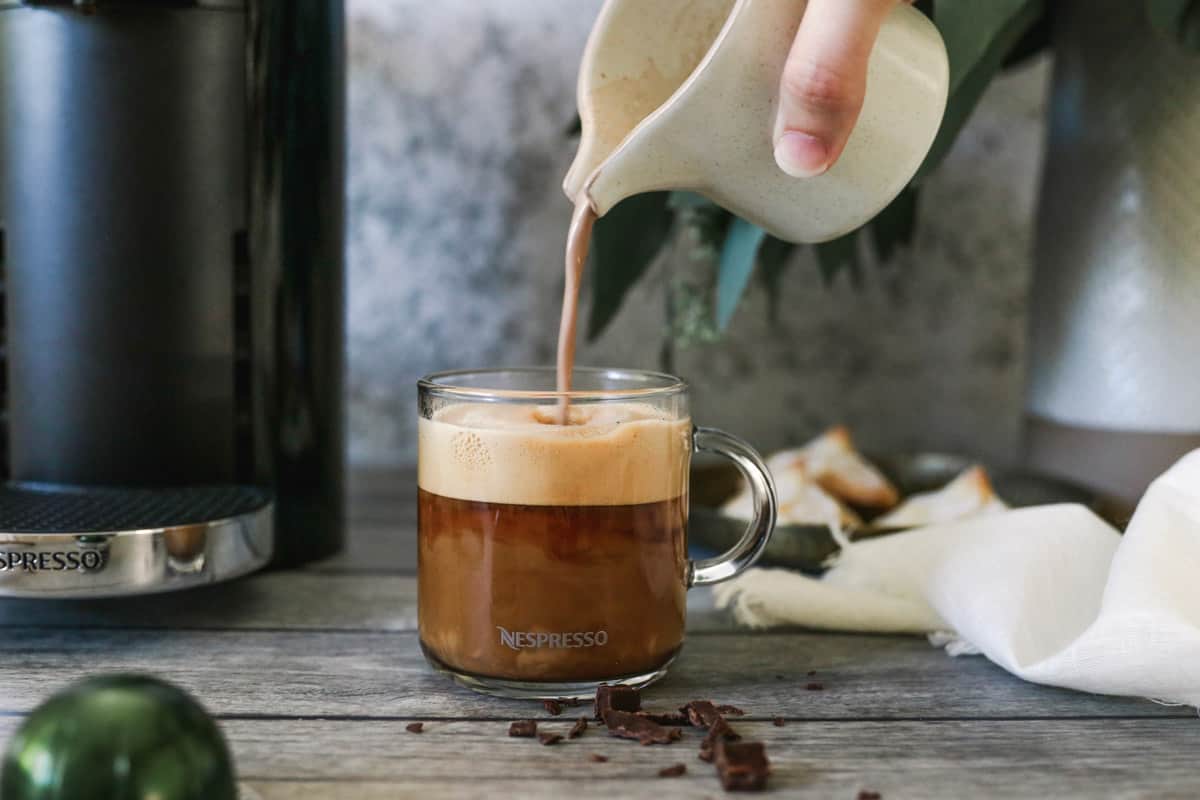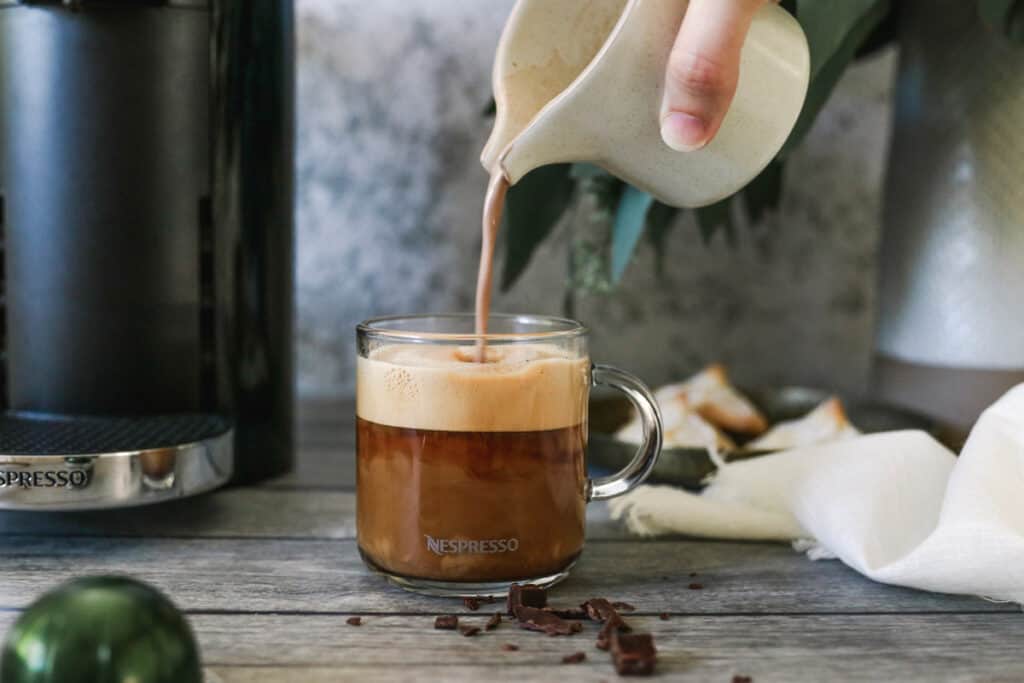 You see, it's not just a cup of coffee. Instead, it's transformed into a special occasion you truly remember when the holidays are over and the decorations are packed away. But for that to happen, you can't just make any old cup of coffee.
The joy of coffee is in making it, not just drinking it. And a stellar cup of coffee lets you slow down and find joy in the small, in-between moments you would otherwise miss. Things like measuring ingredients, frothing milk, making your own creamer, and garnishing the cup when you're through all take on new meaning when savored.
One of my favorite dressed-up drinks to make this time of year is a hygge chocolate coffee. It's loaded with comforting flavors like chocolate, cinnamon, and star anise. Plus, it's not too sweet—so it's the perfect complement to dessert.
While it's not a complicated recipe, making it really encourages one to slow down and savor the process. I love using that time to relax after a busy day or to make a special meal last longer, but I know that spending hours in the kitchen during the holidays isn't for everyone. And it can be a time-consuming making the perfect latte to satisfy a crowd—unless you have a Nespresso Vertuo Plus Machine.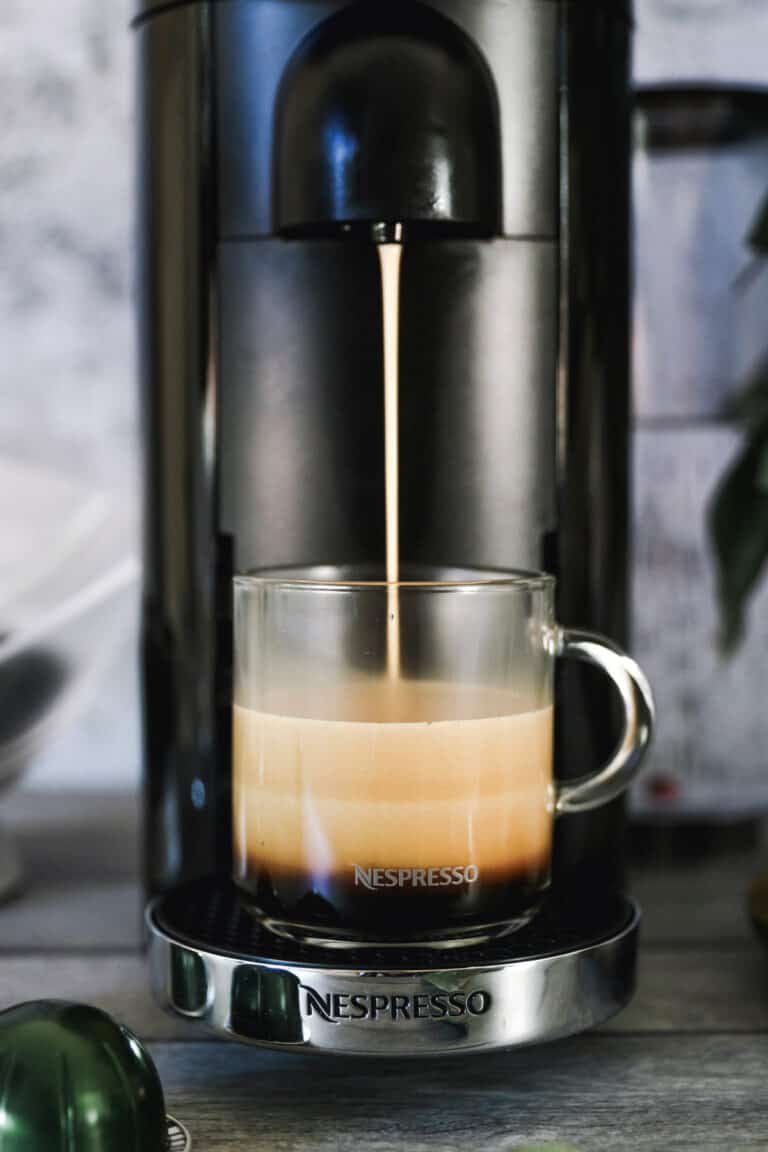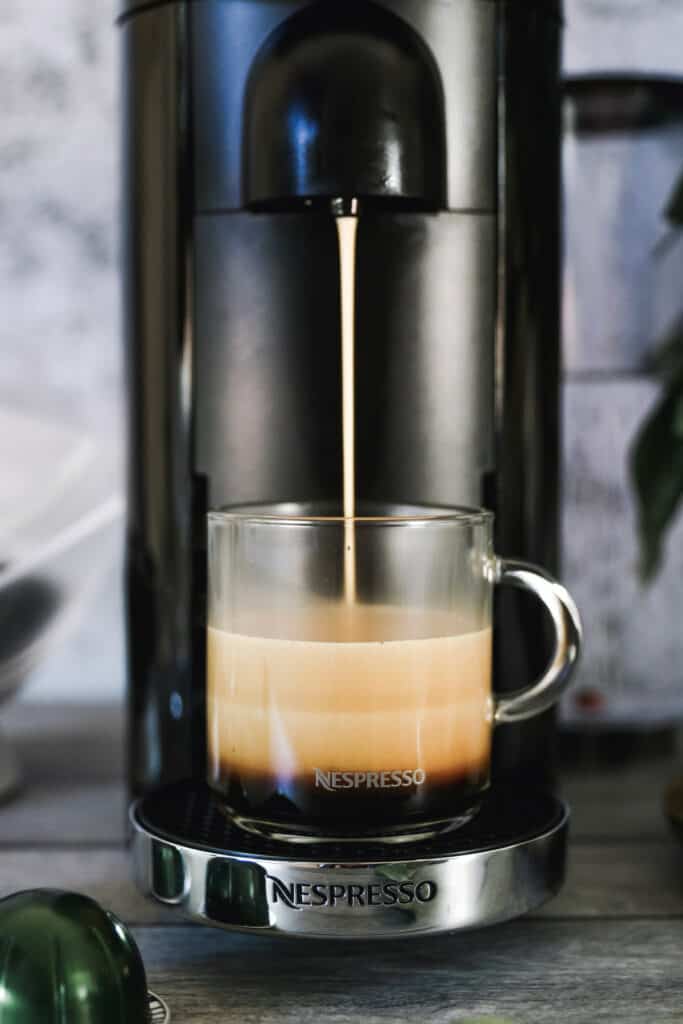 Nespresso makes brewing the perfect cup of coffee a one-step process, so you can focus on dressing up your drink as opposed to grinding coffee beans, measuring water, and cleaning the machine when you're done. Simply pop in one of the pre-measured pods and push the start button. The Vertuo machine brews the perfect cup of coffee (or espresso!) in less than a minute—complete with a layer of frothy, coffeehouse-style crema on top.
And the best part is that it makes single servings with the push of a button, so guests can make their own while you focus on more important things—like that slice of pumpkin pie.
Once you've brewed the perfect Nespresso coffee or espresso, all you have to do is add your favorite cold weather ingredients. For me, that's things like unsweetened chocolate, coconut sugar (easy to find in any grocery store…check the baking or natural foods aisle), nut milk (cashew milk makes it extra creamy), vanilla beans, and a pinch of cinnamon. But the beauty of this recipe is that it's not set in stone and can be tweaked using things you already have in your kitchen.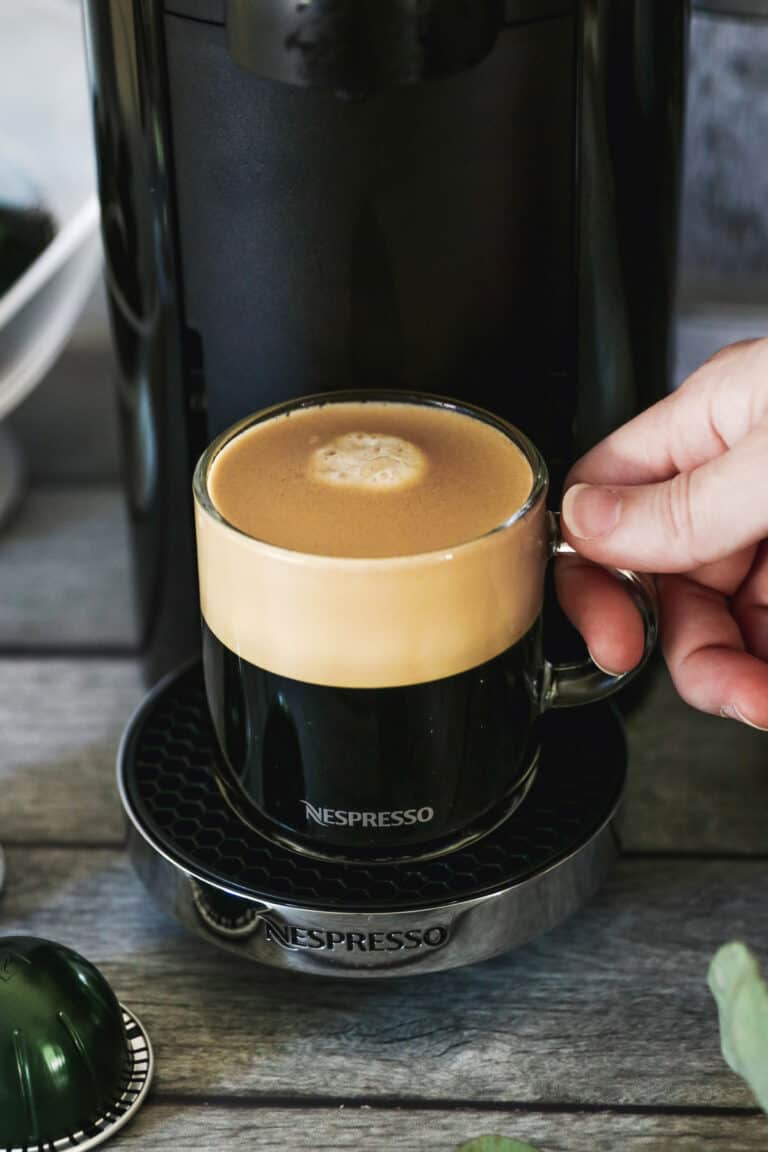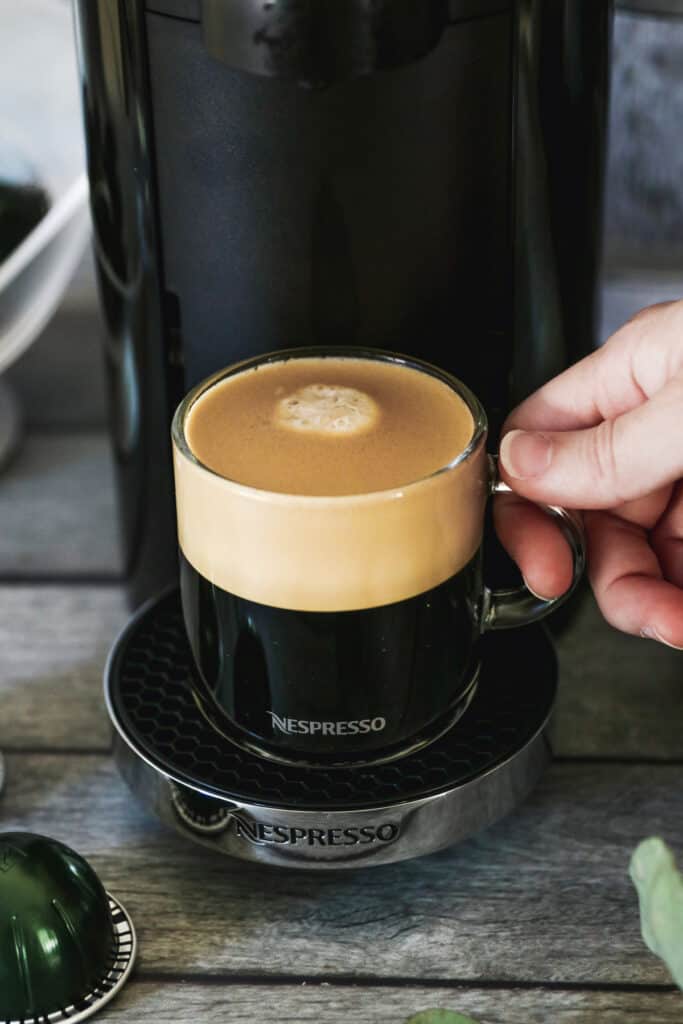 When things get really busy, I recommend mixing all the ingredients (except for the coffee) together ahead of time, sort of like a flavored creamer, and then storing it in the refrigerator until you're ready to use it. When dinner is done and everyone's relaxing, pop in your Nespresso coffee capsule (Intensio is my personal favorite because it's strong enough to not be overpowered by the chocolate and coconut sugar, but any Nespresso capsule will work) and let your Vertuo machine do all the work.
Garnish your hygge chocolate coffee with a sprinkle of cinnamon and some star anise. Then, sit back and savor by itself or with your favorite dessert.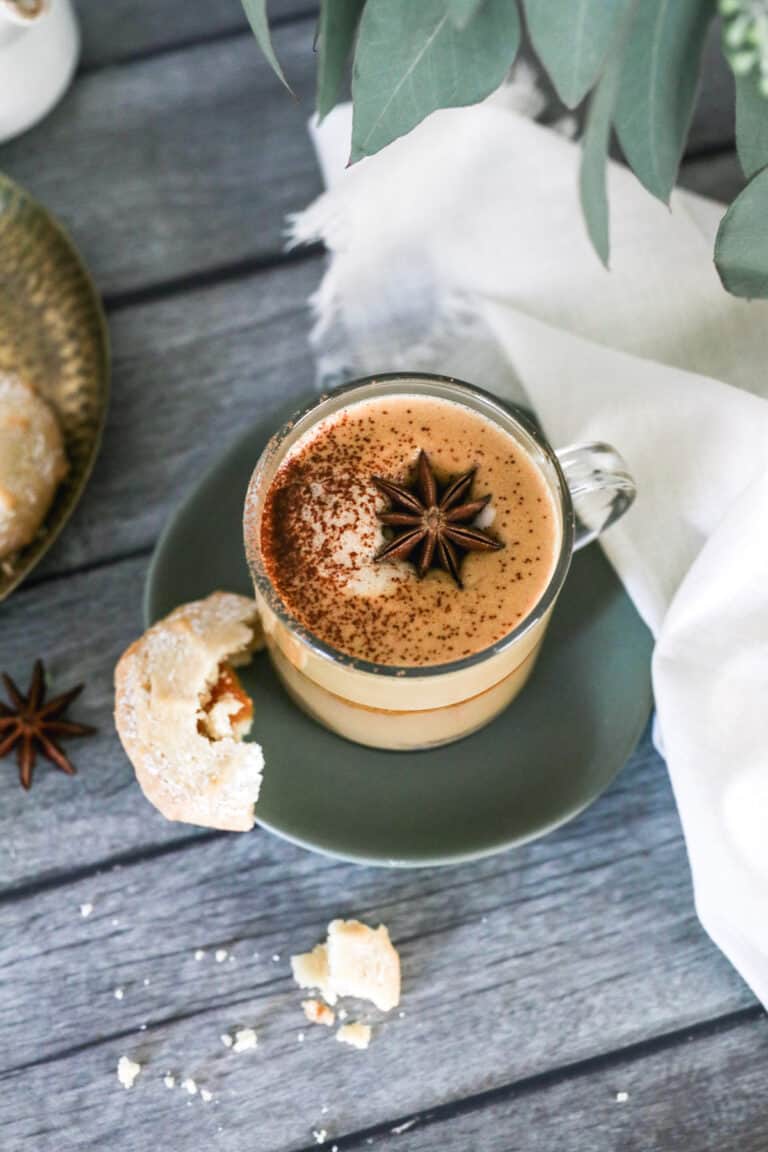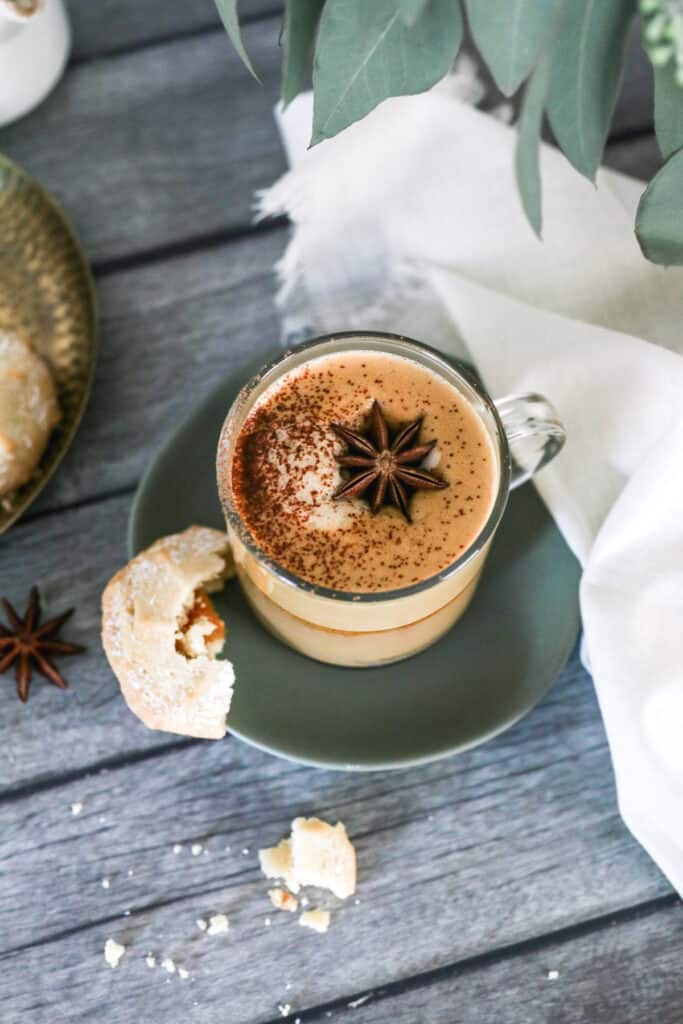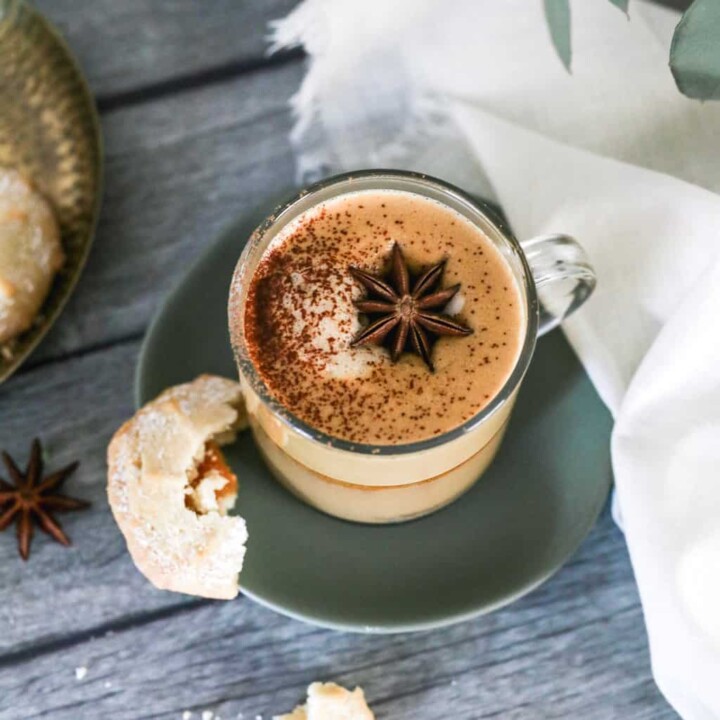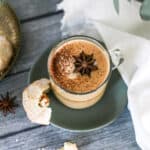 Print Recipe
Hygge Chocolate Coffee
Ingredients
4

ounces

unsweetened chocolate

melted

1-2

vanilla beans

seeded (I prefer more vanilla, but use however much you like)

3

tablespoons

coconut sugar

1

teaspoon

cinnamon

1

cup

nut milk

1

Nespresso coffee capsule

Cinnamon sticks and star anise

for garnish
Instructions
Combine all ingredients except the coffee, cinnamon sticks and star anise in a small sauce pan

Turn stove on low and whisk to combine

When the chocolate has been blended well, remove from stove and pour into a glass container

Brew the Nespresso capsule of your choosing

Pour about ¼ - ½ cup of creamer into your coffee and garnish with ground cinnamon, cinnamon sticks and star anise

Store any unused creamer in the refrigerator and use within one week
Nutrition
Serving:
-1
g
|
Calories:
363
kcal
|
Carbohydrates:
23
g
|
Protein:
5
g
|
Fat:
16
g
|
Sodium:
19
mg
|
Fiber:
10
g
|
Sugar:
18
g
|
Calcium:
16
mg
|
Iron:
6
mg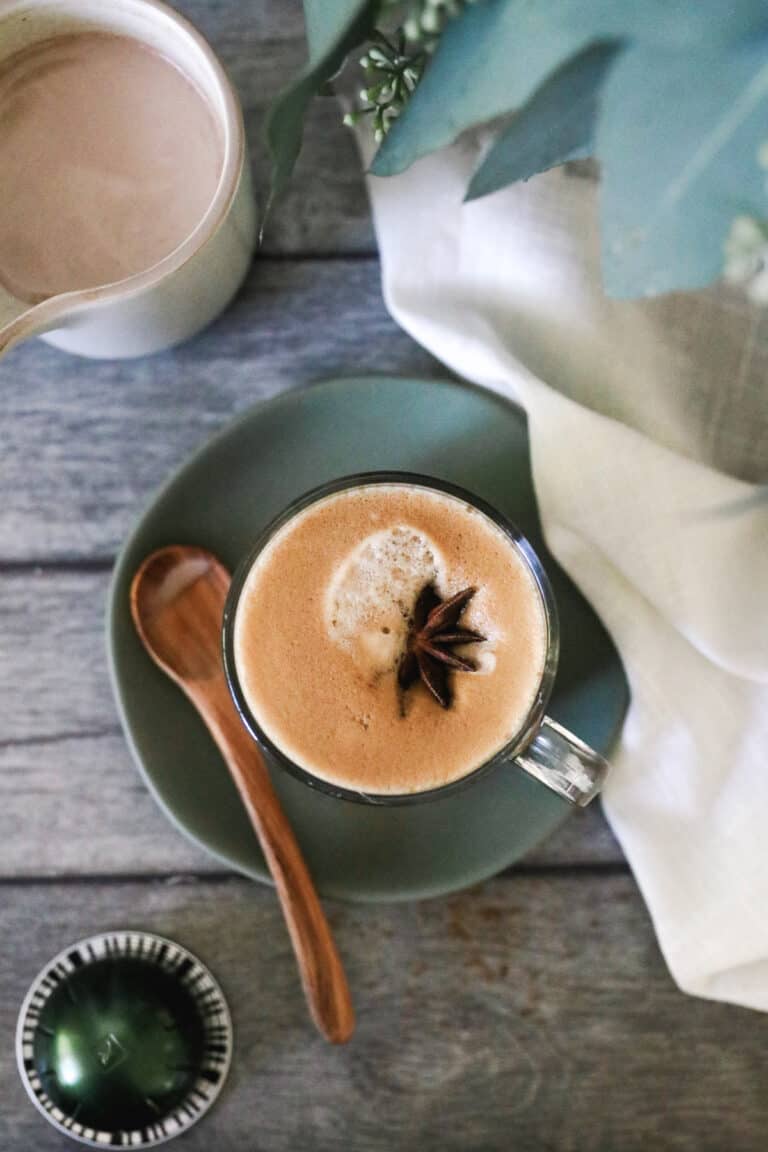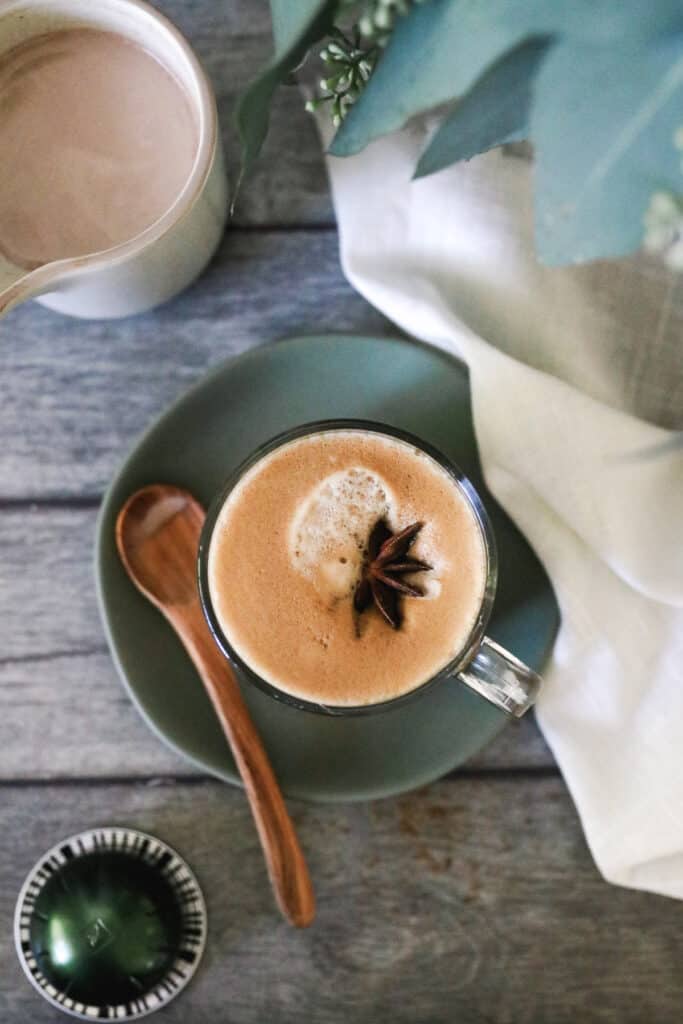 18