This post is sponsored by NOW. All opinions are my own.
Just when I think that a thousand year old beverage, like tea, couldn't possibly innovate any further, along comes TikTok to change the game. The newest kid on the block? Tea bombs, a highly photogenic brew that's guaranteed to convert even diehard coffee fans into tea lovers.
But since we expect our drinks to do double duty around here, our homemade version of tea bombs include beauty-boosting ingredients like collagen and pearl powder to help you get glowing skin from the inside out.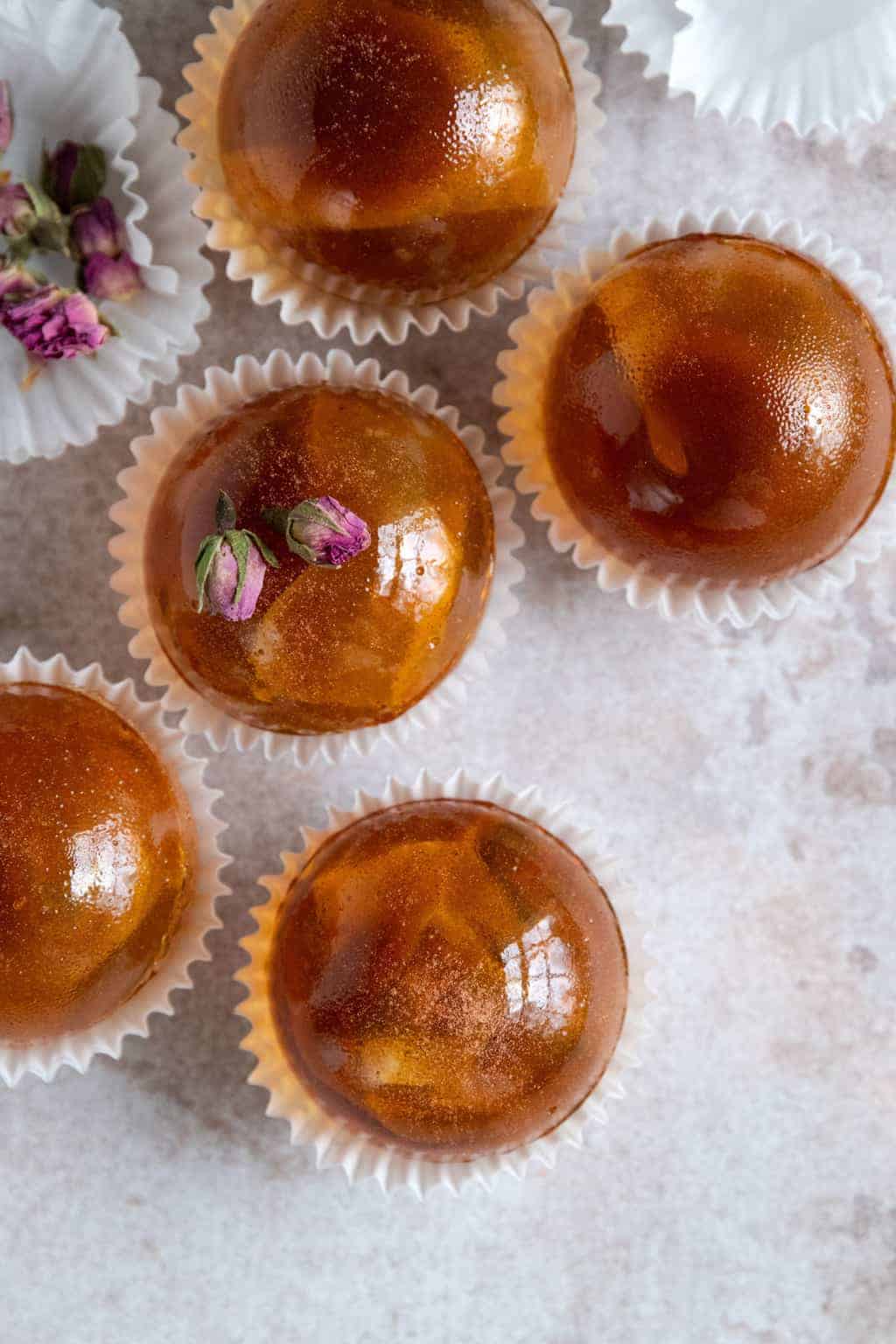 Hibiscus Tea Bomb Recipe
Rest easy. While they might look fancy, they're actually super simple to make and they'll even save you time in the long run.
So, what are tea bombs?
Tea bombs are essentially candy crystal balls filled with tea, organic flowers, and in this case, skin-supporting ingredients like pearl powder and NOW® Solutions Aquatic Beauty Powder in the middle.
When you pour hot water over them, the candy shell melts, leaving you with a lightly sweetened brew that's as pretty to look at as it is fun to drink! Just sip daily for vibrant, radiant skin.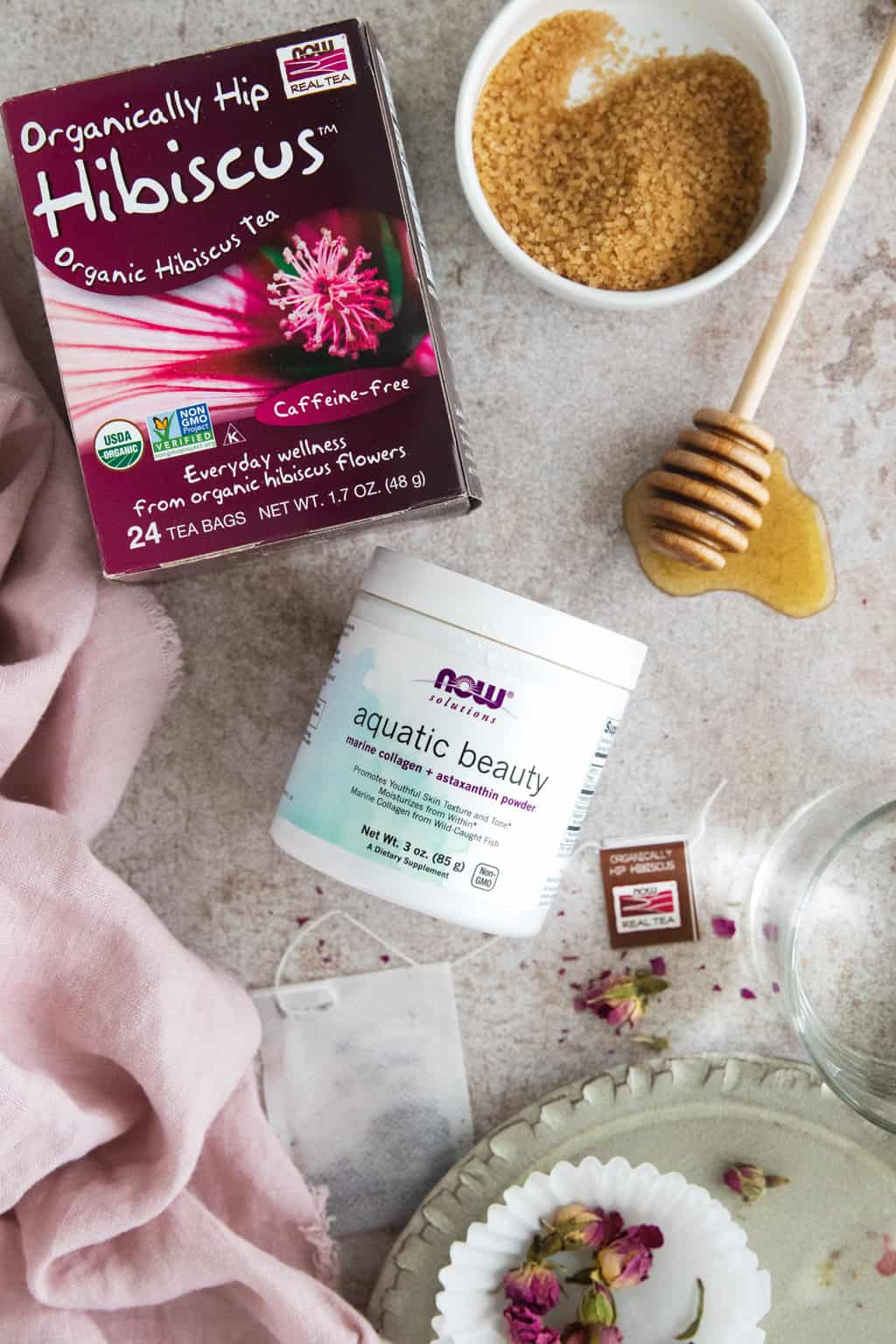 Beauty-boosting ingredients
Collagen +

Astaxanthin



One of our favorite skin superfoods is Aquatic Beauty Powder. It contains wild-caught fish collagen and astaxanthin, which have been shown to help support skin's moisture and texture and promote even skin tone – all from the inside out*. It's also loaded with skin-loving vitamin C.
Just add 1/2 tablespoon a day to 8 ounces to your favorite beverage (like tea!) for your daily dose of beauty-boosting collagen and astaxanthin.
Hyaluronic acid
Aquatic Beauty Powder also contains hyaluronic acid, a compound found naturally in the body's connective tissues such as skin and cartilage with a unique capacity to bind and retain water molecules. Hyaluronic acid in turn supports healthy skin moisture and helps maintain youthful looking skin*.

To get even more hyaluronic acid, we've added Hydration Rescue to our beauty supplement regimen. It's a clinically validated form of hyaluronic acid which has been shown to preserve the skin's moisture and support its natural repair processes*.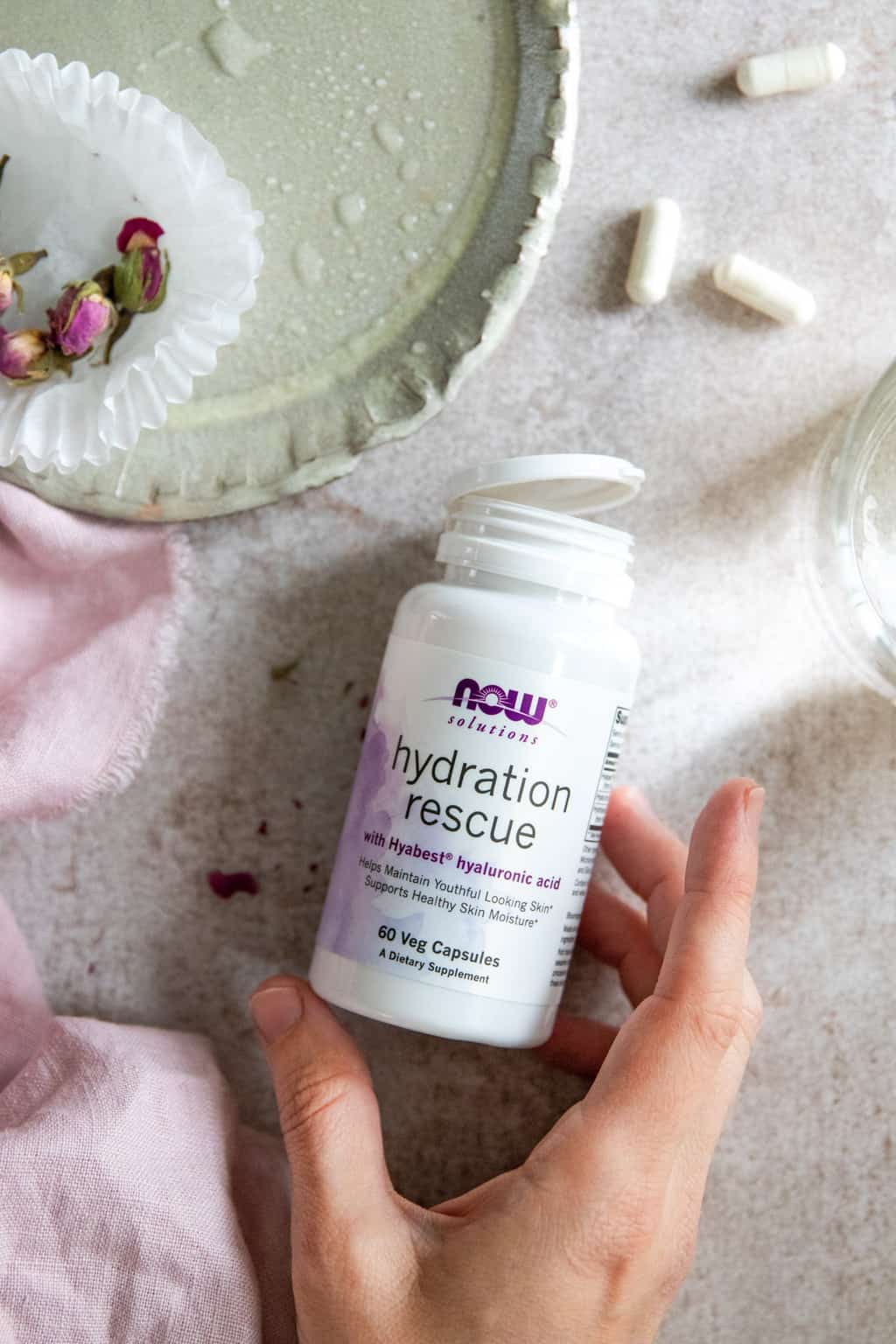 Pearl powder
Pearl powder is good for you both on the inside and outside. And yes, it really is a powder made from pearls, just like those found in jewelry. Freshwater pearls are ground into a super fine powder that's easily absorbed and used by the body.
Hibiscus tea
Hibiscus has quickly become one of our favorite tea choices. With a deliciously tart, almost cranberry-like flavor, a cup of this relaxing brew contains a number of healthy, natural compounds to keep you going strong. Plus it's made from organic hibiscus flowers in unbleached tea bags with no artificial colors, flavors, preservatives, or sugars.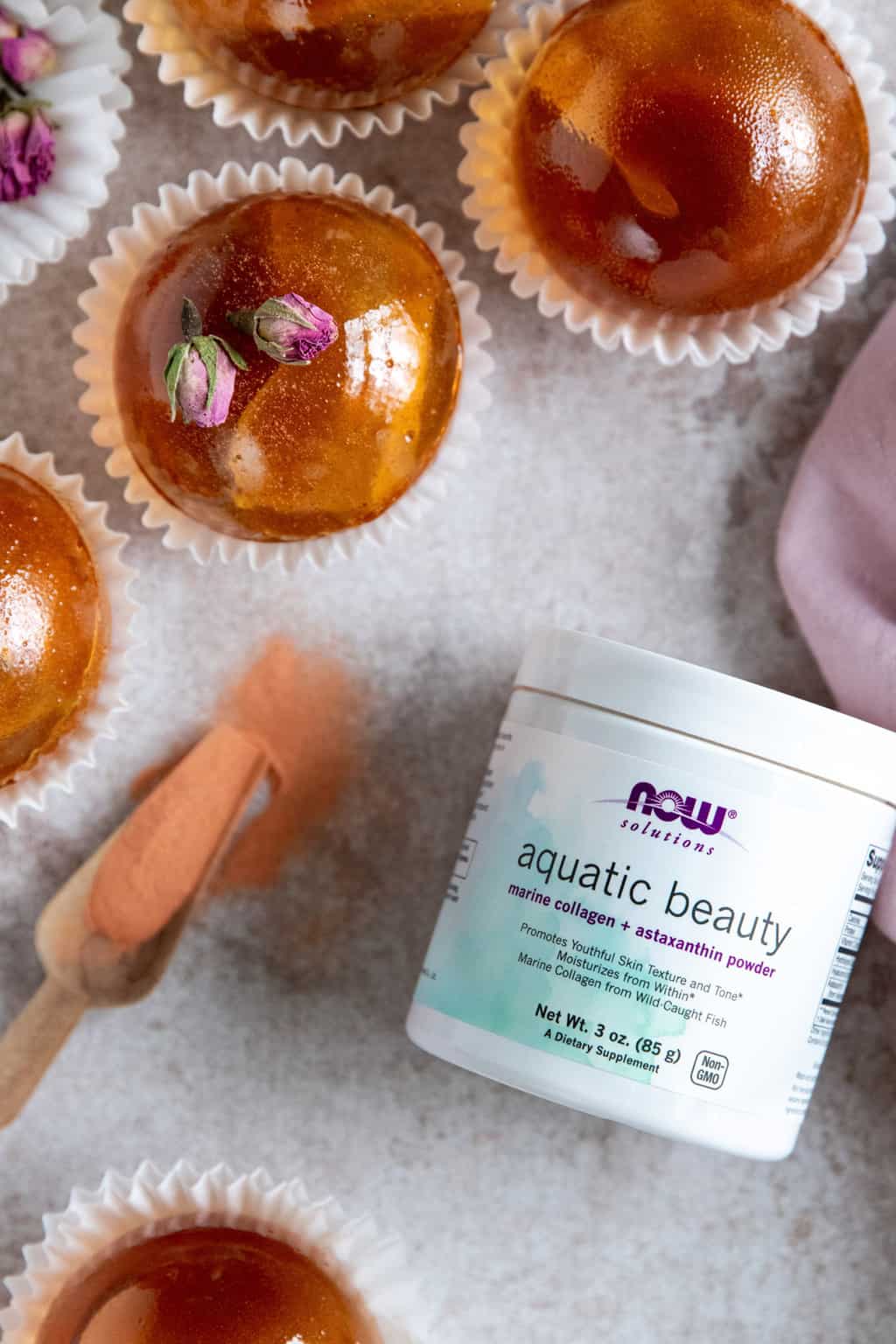 How to Make Tea Bombs
While a lot of tea bombs are made with isomalt, a faux-sugar beetroot derivative, we like to keep things as simple and as close to the source as possible. Ours are made with all-natural demerara sugar and honey and then filled with hibiscus tea and a scoop of pearl powder and Aquatic Beauty Powder.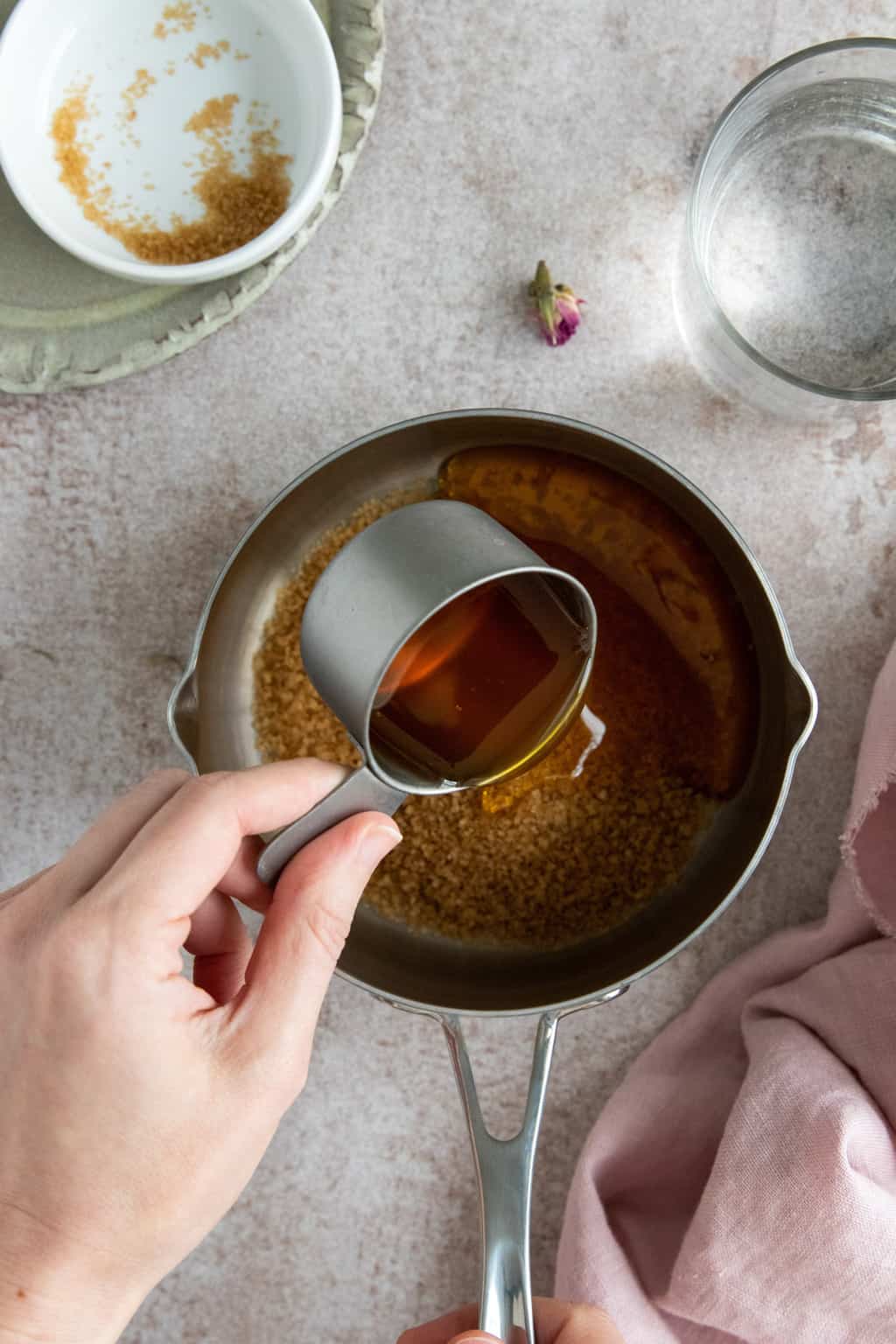 Step 1 | Make tea bomb molds
Simply heat the sugar mixture over high heat until you reach 300 degrees F, or what's referred to as the hard crack stage in candy making. The sugar mix will froth and bubble but it shouldn't overflow the pot. Still, you'll want to keep a close eye on things because once it gets rolling, the temperature can rise quickly.
The second your sugar hits 300 degrees, take the pot off the heat. The sugar mixture will continue cooking slightly as it sits and can still burn, so you have to be precise (that's where a candy thermometer comes into play).
Next, spread the melted sugar mixture evenly inside your molds and let it cool completely.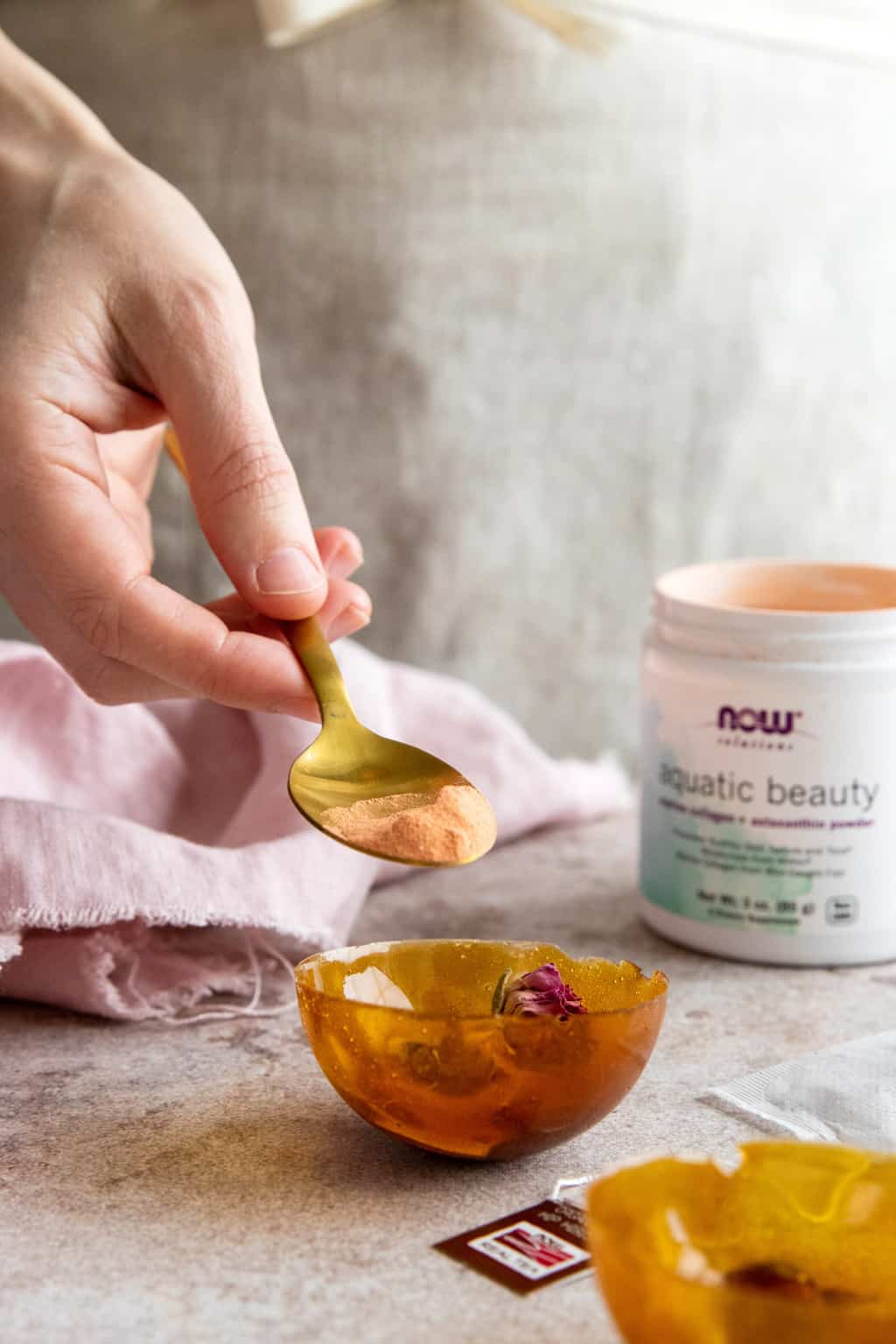 Step 2 | Assemble with beauty-boosting ingredients

Once they're cool to the touch, pop 'em out and fill one half with your teabag, Aquatic Beauty Powder, pear powder and flower petals.
Once assembled, store tea bombs in a wax paper lined container with an airtight lid. As they sit, the candy shell has a tendency to soften or become sticky, especially when exposed to heat or moisture. So, make sure to keep them as dry as possible.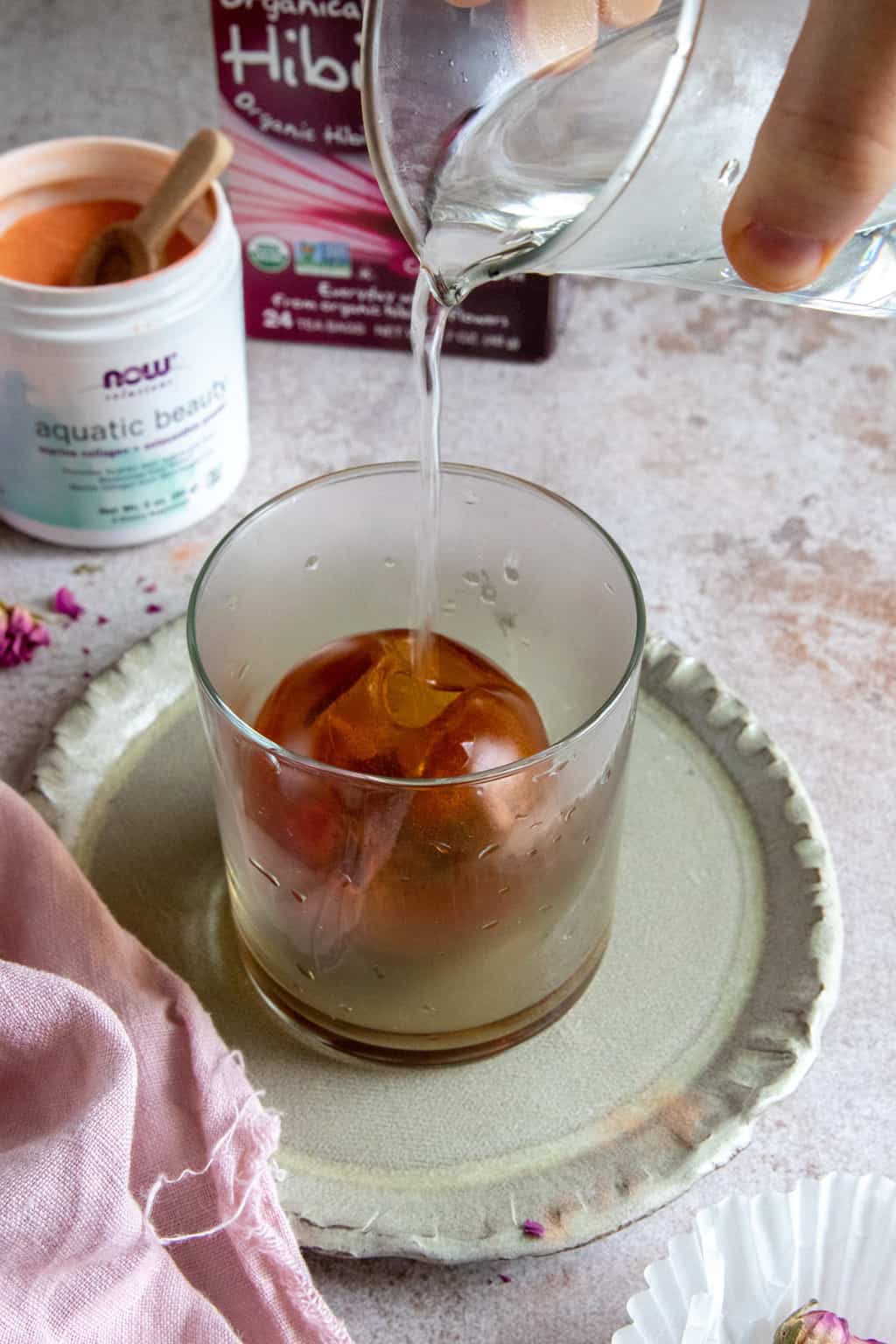 Step 3 | Add hot water for tasty tea
Pop one tea bomb in a glass, add hot water and let the magical brewing experience commence.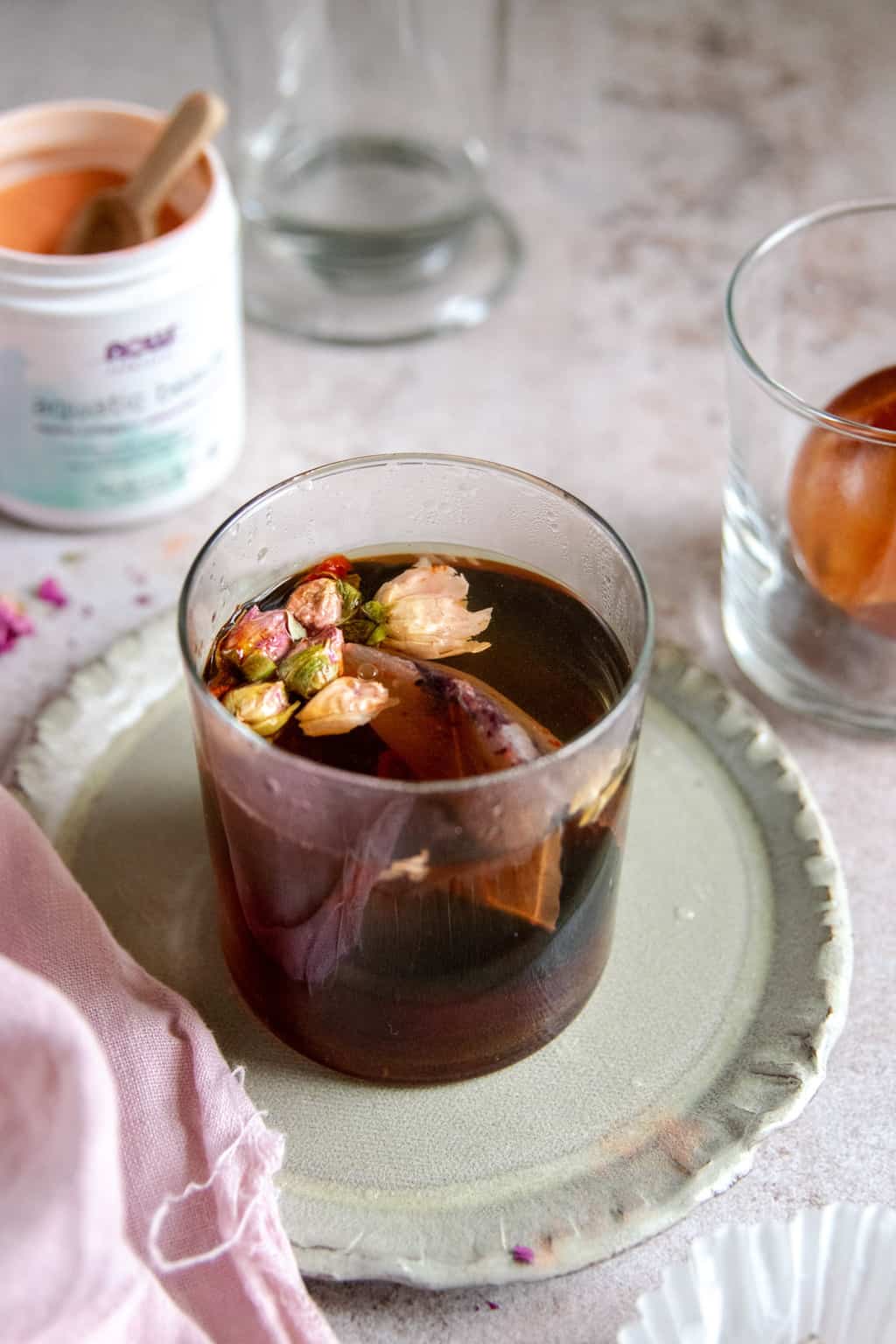 *These statements have not been evaluated by the Food and Drug Administration. These products are not intended to diagnose, treat, cure or prevent any disease.
5