Matcha is the bright green powder that everybody's talking about these days. An antioxidant wonder, an energy booster, and an effective mind calmer, I would simply say that matcha is a superfood which often replaces my morning coffee, and here's why.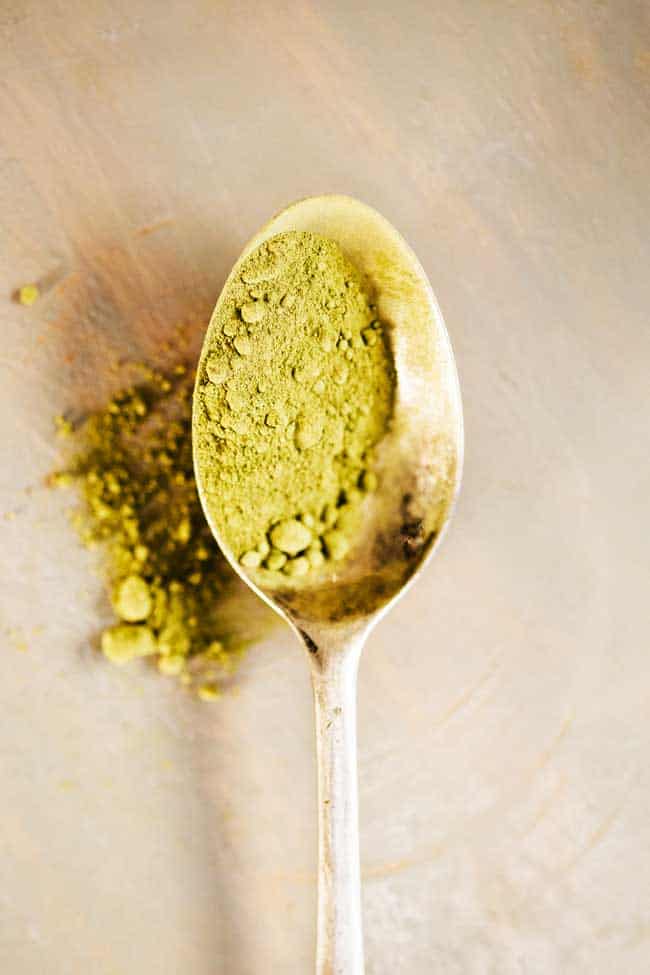 There are many reasons to try using this Japanese wonder with the incredible nutritional profile. Matcha doesn't cause the increased heart rate like you get from espresso or coffee or the acidity and stress those exert on your liver.
Everything about matcha is Zen – its perfect green tone, its restoring effect on your body cells and, of course, the comforting calm awareness it gives your mind after drinking its brew.
These sounds like perfection for me, and if you're thinking to improve your morning ritual, here are three reasons why you should consider matcha as the healthy alternative to coffee, plus a super-easy matcha latte recipe:
Matcha Latte Recipe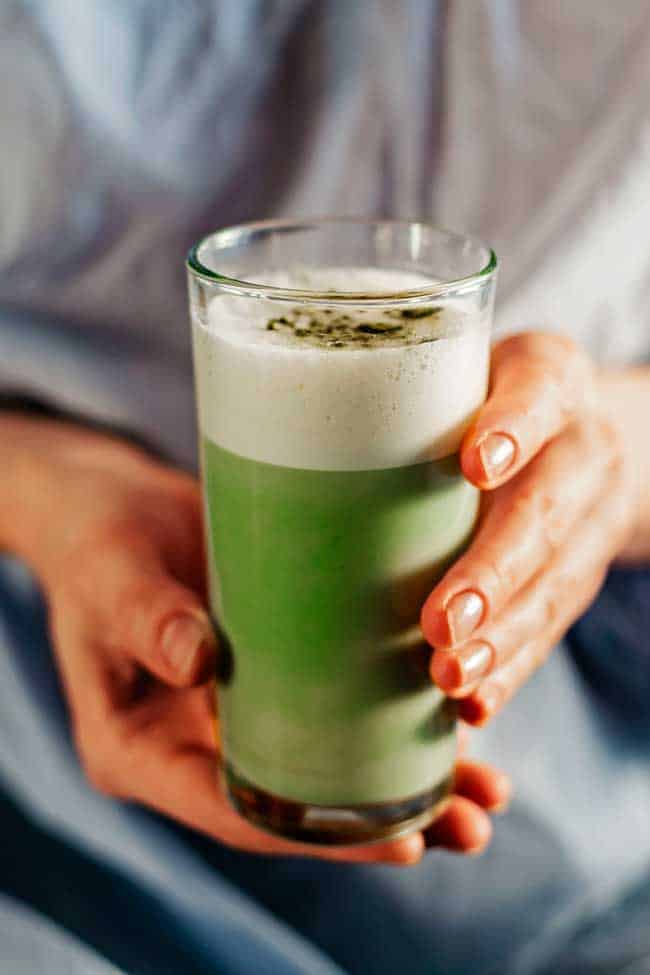 It contains caffeine, because it is made from ground green tea leaves and it preserves all its qualities in high concentrations. For example, a cup of matcha drink contains 70 milligrams coffeine, almost as much as a similar coffee serving.
It contains L-theanine, which gives your mind a calm alert and awareness, and not the instant boost and later crash that coffee is renown for. This is the reason why Zen monks used matcha drinks before meditation.
It supports the natural detox function of your body cells, given its high load of plyphenols antioxidants. These reduce the oxidative stress and the damage caused by free radicals, diminish the risk of heart attack and chronic disease while also slowing the aging process.
And there are more interesting facts about matcha, like the fact that you can add it to your favorite dishes, like tarts, porridges and cakes, but you can start with this matcha latte recipe.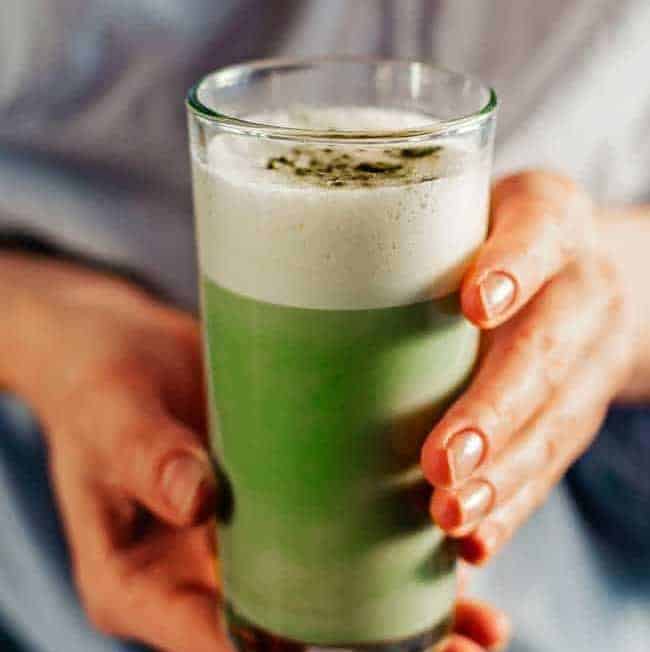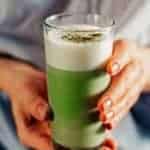 Print Recipe
The Easiest Matcha Latte Recipe
A bright green colored, energy boosting and antioxidant-rich beverage, matcha latte is the the best way to improve your morning ritual.
Ingredients
Classic Matcha Latte
1

&1/2 cups warm homemade vegan milk

I prefer almond or cashew milk

4

tsp

matcha tea powder

*Optional: the sweetener of choice
Instructions
Classic Matcha Latte
Place the vegan milk and matcha powder into the blender and process until foamy.

Pour into serving mugs, add the sweetener of choice, then serve.
Notes
Best if consumed immediately.
36