It's the most wonderful time of the year! But it's also the most stressful time. Holiday shopping! Crowds of people everywhere! So! Much! Cooking! In the midst of all this chaos, it's important to pencil in some time to relax and center yourself.
But sometimes, you need a little help relaxing and that's where these adaptogenic elixirs come in. Adaptogens are plants that help the body cope with stress. You can use them in a variety of ways, but one of the easiest is to stir them into a drink. While coffee amps you up, these warm adaptogenic drinks will help soothe your nerves.
Whip up one of these recipes and take a break. You deserve it!
1 / 5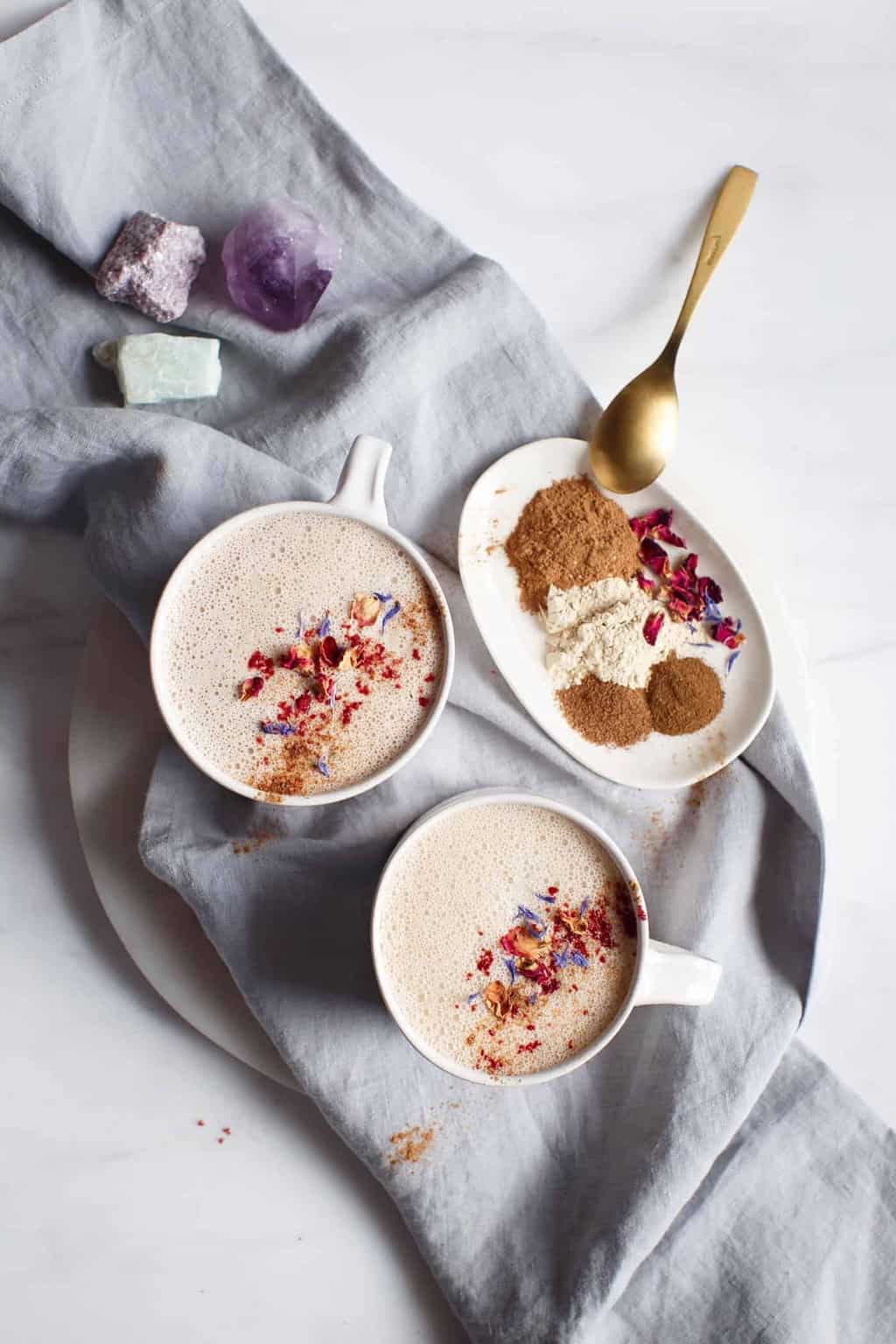 If all that holiday stress is keeping you awake at night, this tonic is perfect for helping you relax before bedtime.
Ashwagandha Sleep Tonic from Ascension Kitchen
35