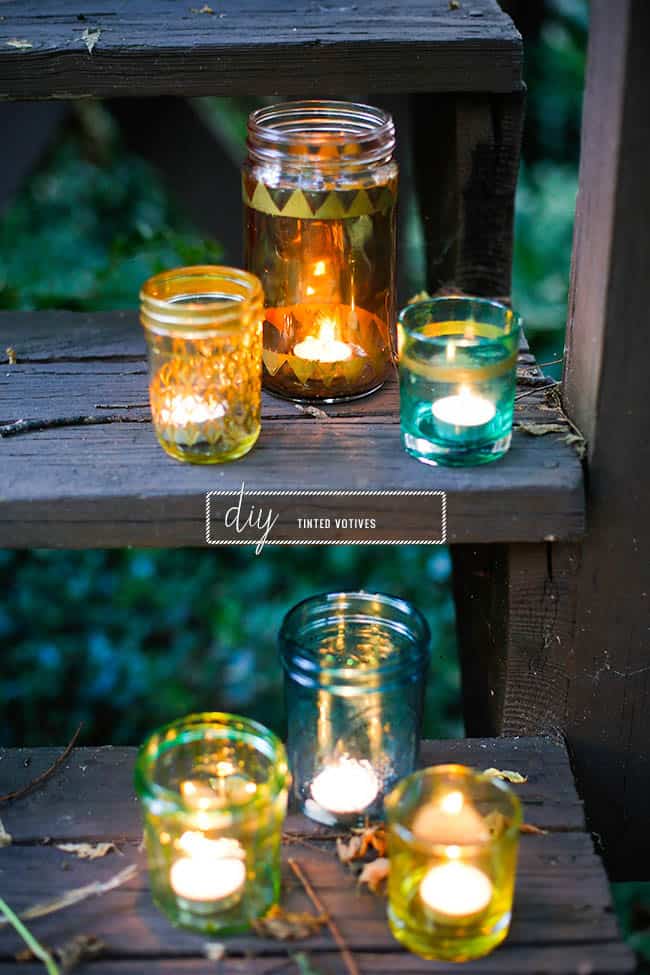 After learning how to tint glass, well, let's just say that no glass container in the house was safe. And as someone who has a really hard time throwing out jelly and spaghetti sauce jars there were a lot! Add a couple of pretty glasses picked up at the thrift store and my colored glass might now qualify as a "collection." Maybe addiction is more appropriate!
It's easy to make a bunch of these all at once. They make the perfect way to brighten a table or illuminated a walkway for a summer's evening soiree. (Don't you love that word?)
Recycle glass into colored DIY votives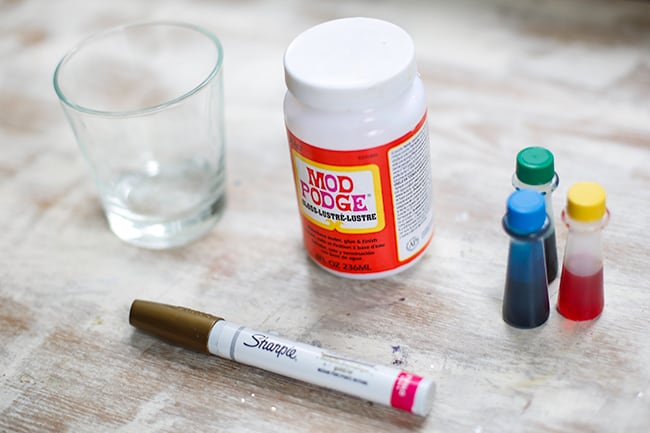 Supplies needed:
A glass container - old jam jars, thrift store glasses and mason jars work great.
Gloss Mod Podge
Food coloring - make more color varieties by mixing colors together.
Water
Gold Sharpie paint pen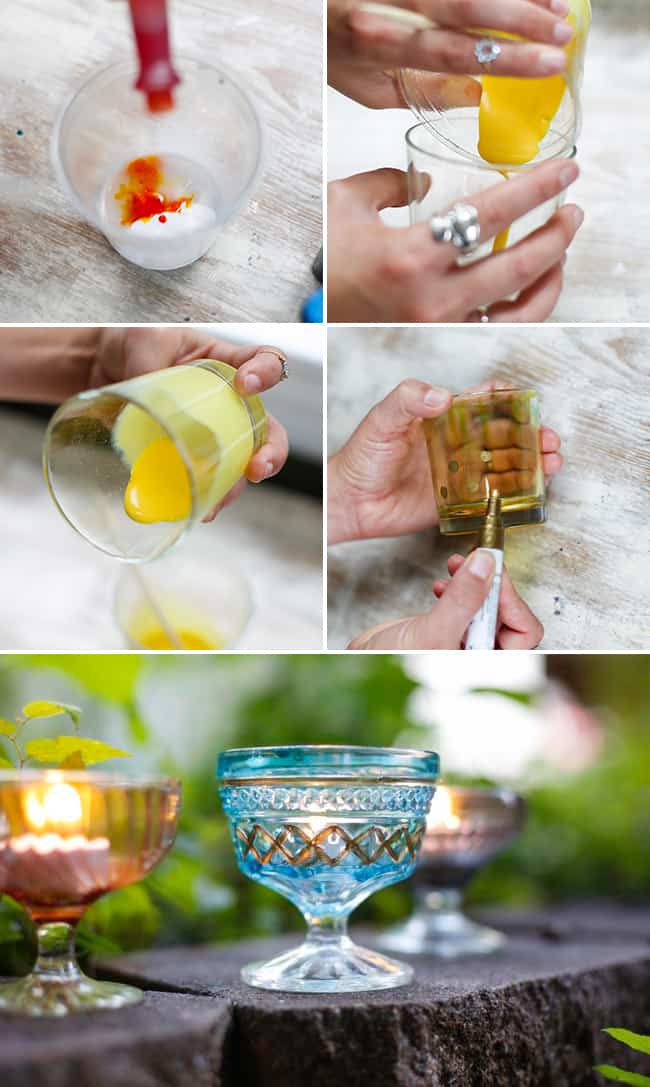 This uses the same steps as with the beach terrarium. First, combine 1 tablespoon gloss Mod Podge with ½ tablespoon water in a small cup. Add 7-9 drops of food coloring and mix well.
Pour the mixture into the glass container and swirl it around until the inside is completely covered. Pour out any excess liquid and wipe the edge of the rim. Repeat for each glass.
Let the containers dry for at least 45 minutes and then bake at 225 degrees for 1 hour. After the glass has cooled, you can add designs and patterns to the outside of the glass with a paint pen.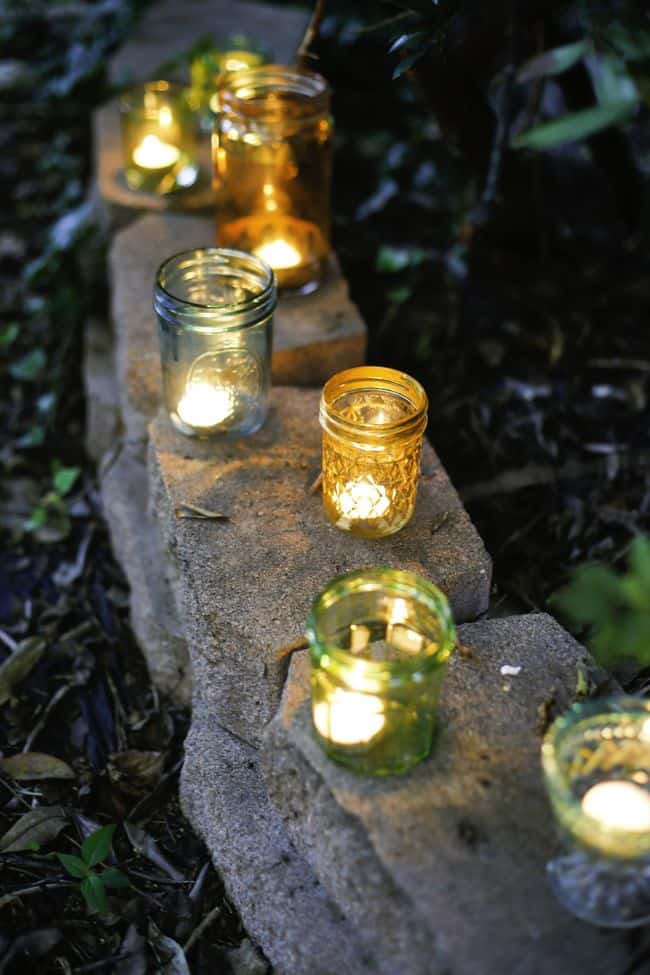 I love how all the colors look lined up together. Yep, I feel a soiree coming on. :)
79