Did you know that water stored in copper never becomes stale, making it easy to store for long periods of time? That's just one of the reasons you should replace your plastic bottle with a copper water bottle ASAP!
Ayurveda experts say that water stored in a copper vessel will balance all the doshas in your body, which is why Tamra jal (Tamra = copper, jal = water) is an integral part of meditation. Before people had water filters, they counted on copper to purify their water with its antibacterial and antioxidant properties.
Moreover, copper-infused water is said to be healthy for the digestive system and the thyroid gland, and it offers benefits for those suffering from arthritis, anemia, and even skin issues.
Pick a water bottle that's made of pure copper, and clean it with lemon. Here are some options to consider: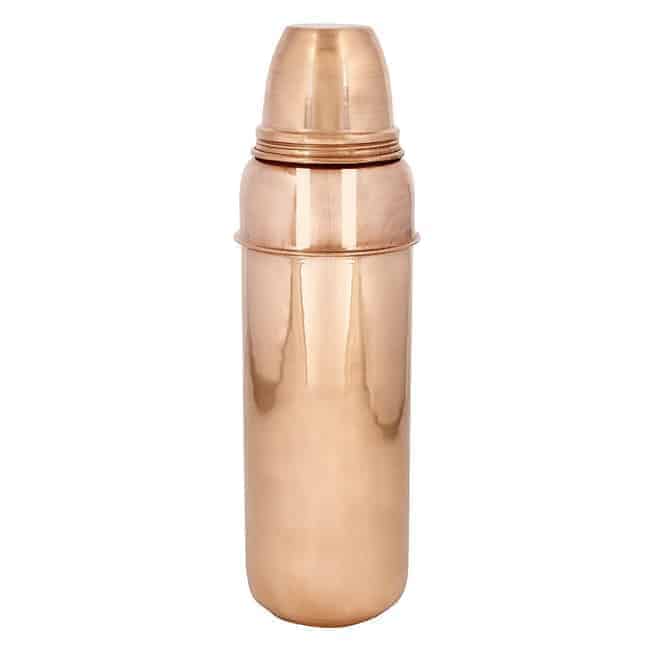 Crockery Wala Pure Copper Water Bottle
Prisha India Craft Pure Copper Water Bottle
Dr. Copper World's First Seam less Copper Water Bottle
6