Thought aloe vera was just for sunburned skin? Yes, aloe is the perfect soother for inflamed skin—but that's not all! This incredible plant is packed with vitamins and amino acids [source]. It has been shown to reduce wrinkles [source] and combat aging of the skin from UV radiation [source]. Plus, it increases immune function, fights cancer [source], acts as an anti-inflammatory agent [source], and works as an antioxidant to help detoxify the body's tissues and organs [source].
10 Amazing Aloe Drinks
Every house should have an aloe plant on hand for random bug bites and burns [source]. It's the perfect low-maintenance plant, but you do need to learn how to harvest aloe if you want to use its goodness on your skin or in food recipes.
Turn this healing plant into one of these delicious aloe drinks, or store up the precious liquid into ice cubes to add a hint of flavor to your water. This summer, don't be caught without your aloe—it's good for you inside and out!
Drink up to take advantage of aloe vera's natural healing abilities on the inside. Aloe water can help soothe internal inflammation. But buying pure aloe juice can quickly cost a pretty penny. Learn how to easily make your own aloe water at home.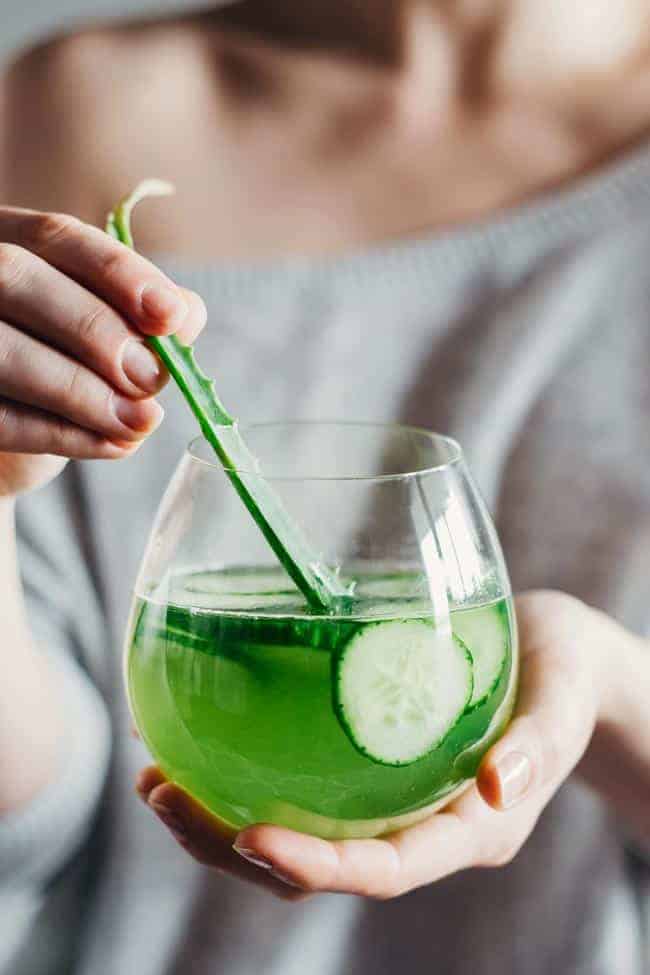 Searching for a guilty pleasure with not too much guilt? A skinny aloe martini may just do the trick. No-sugar aloe juice mixed with fresh lime, mint, and cucumber will satisfy your slightly sinful side.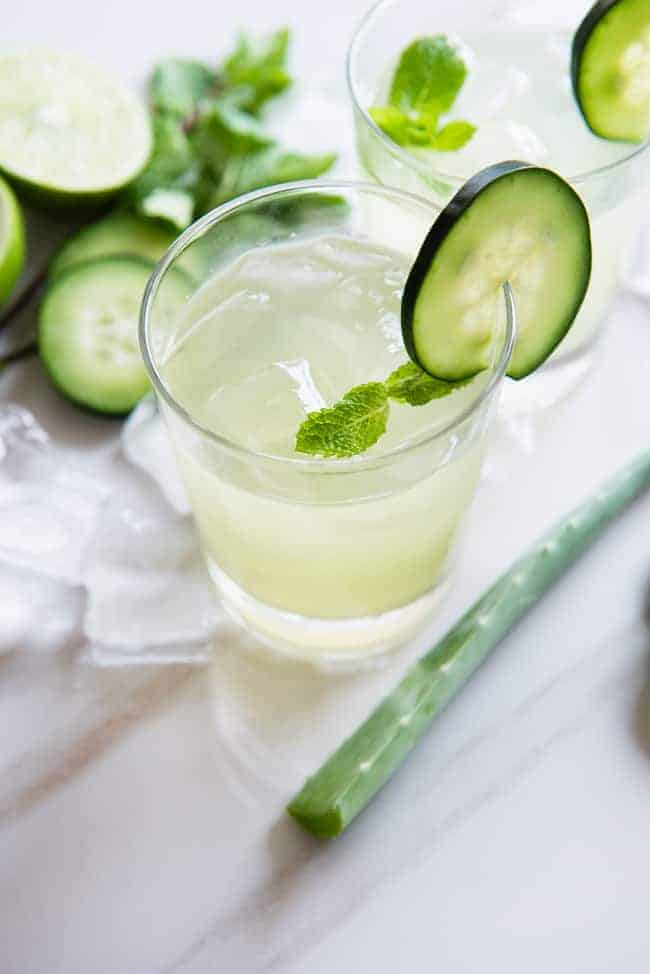 Why drink plain water when you can turn it into a skin-clearing elixir? With anti-inflammatory raspberries, vitamin-rich beet powder, and the moisturizing effects of aloe vera, this raspberry aloe water is a rich source of antioxidants and vitamins to help protect your skin while improving its hydration on hot summer days.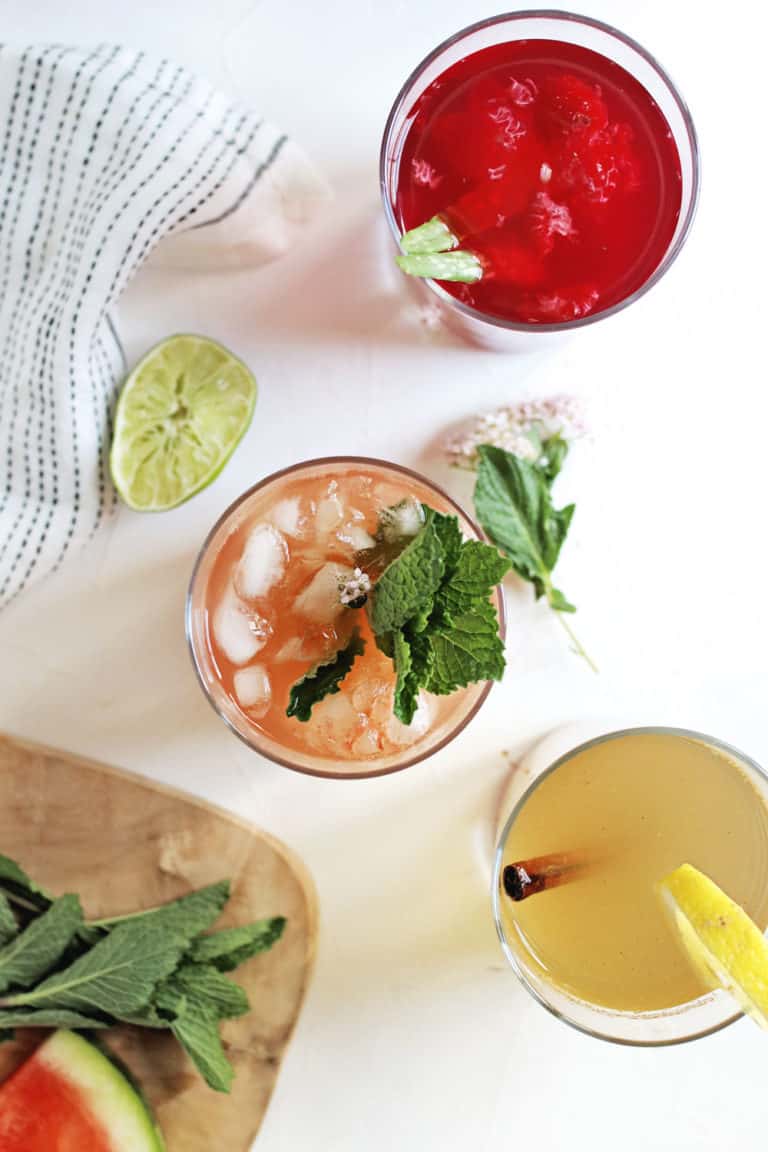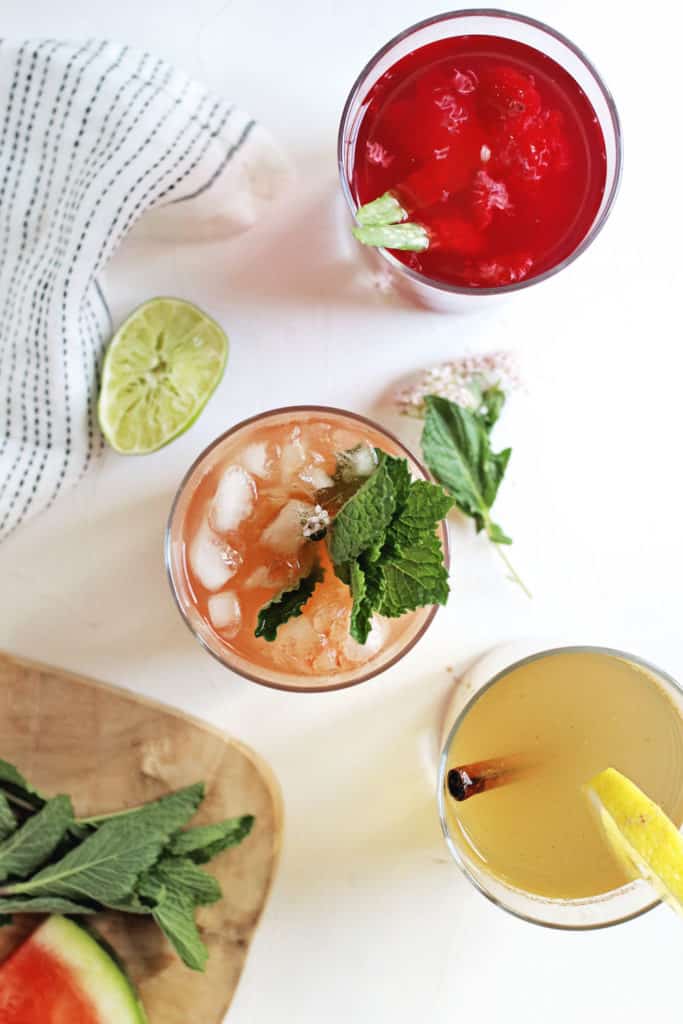 Don't let the look of this healing aloe smoothie fool you—it uses kale and the fresh gel from inside the aloe leaf (although you could use pure store-bought aloe juice), so it's super fresh to help clear out the digestive tract and boost the immune system.
And if you find aloe water a little hard to swallow on its own, this smoothie is naturally sweet, using organic apple juice and strawberries to deliciously hide any unpleasant taste.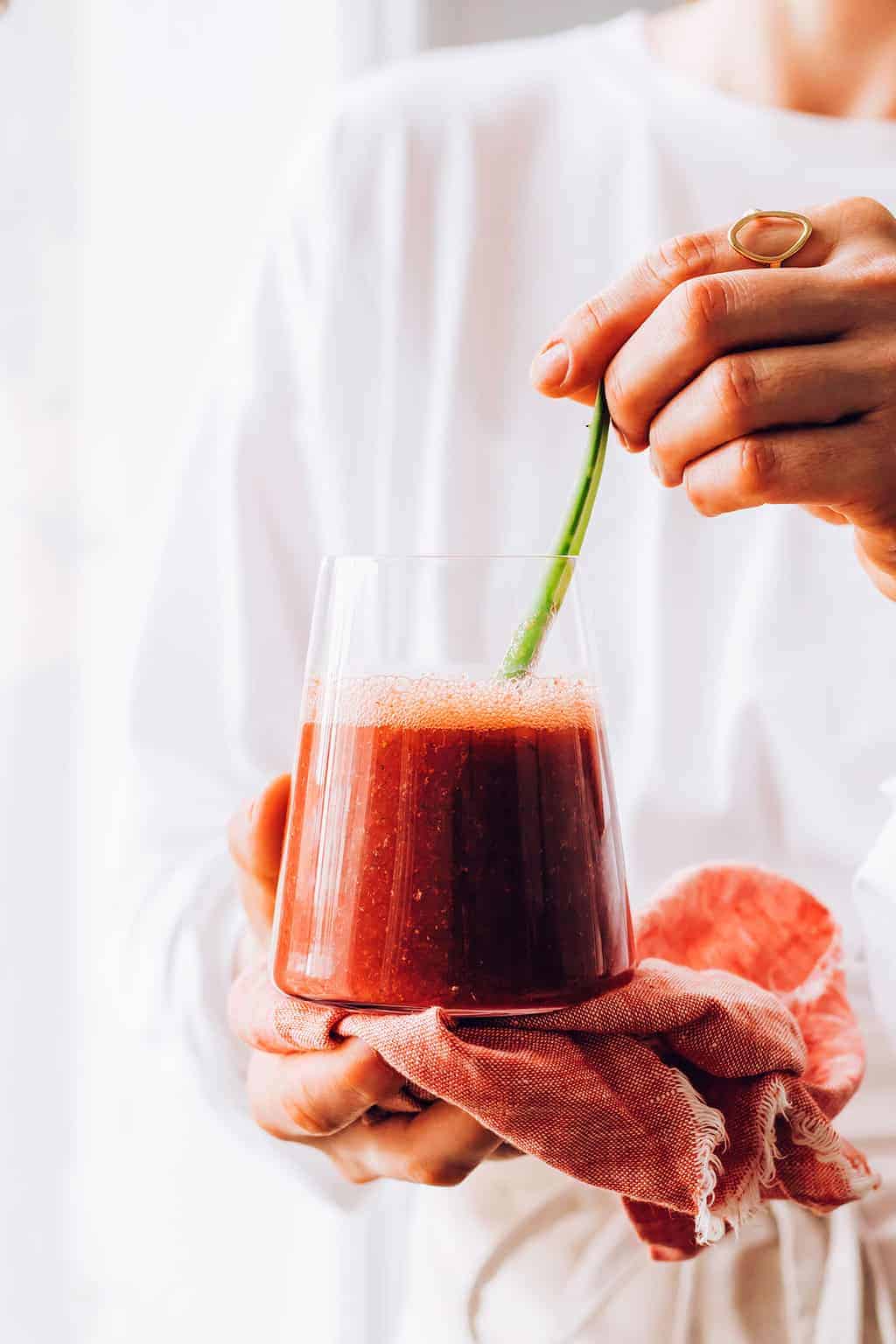 Cucumber and celery have a high water content, making this mellow Love Your Liver aloe juice a perfectly cooling, hydrating treat when you need a fresh pick-me-up.

This strawberry lemonade aloe vera smoothie (via Blissful Basil) is equal parts deliciously refreshing and soothingly detoxifying. Try mixing in a myriad of different berries for tasty alternatives.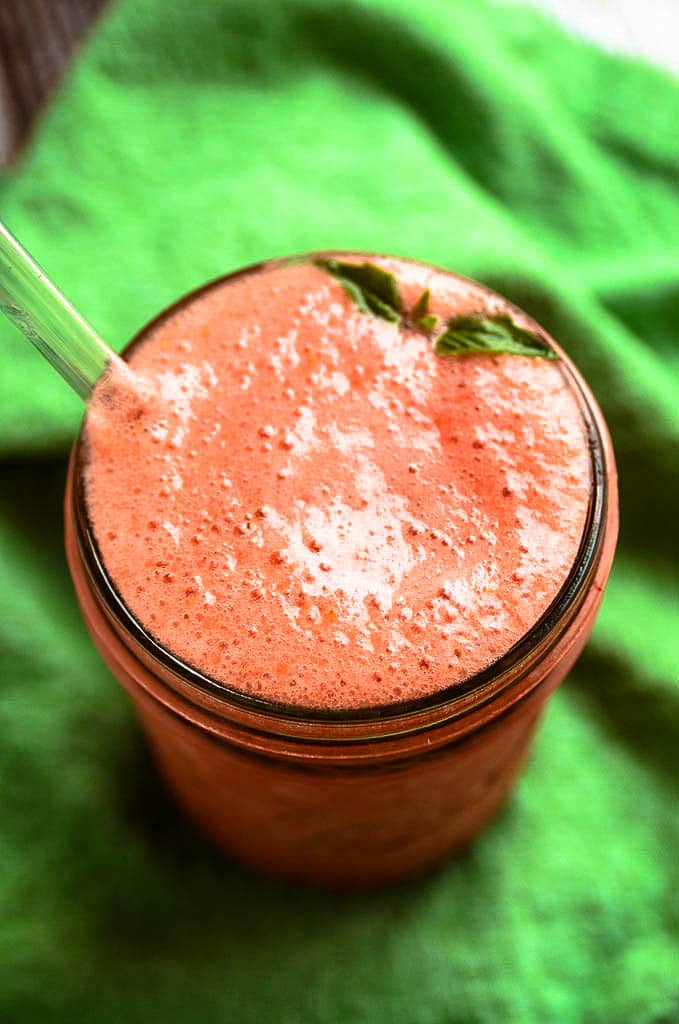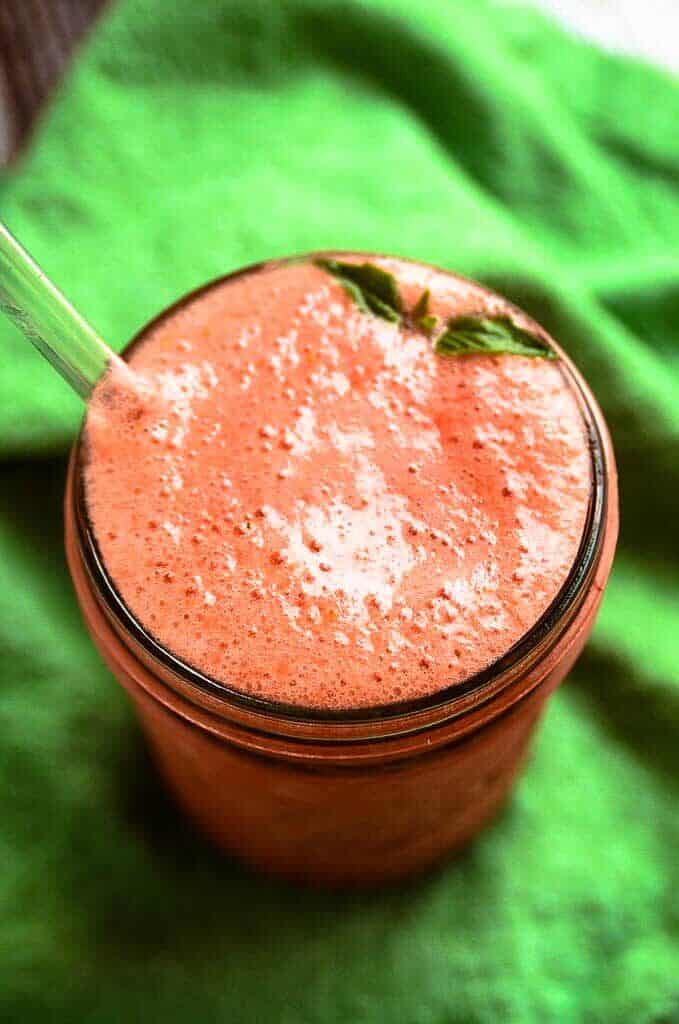 This drink is one of the most hydrating, delicious things you can put in your body. The mouth-watering combination of watermelon, coconut water, and aloe juice will saturate your cells with moisture, cool you down, and soothe your stomach.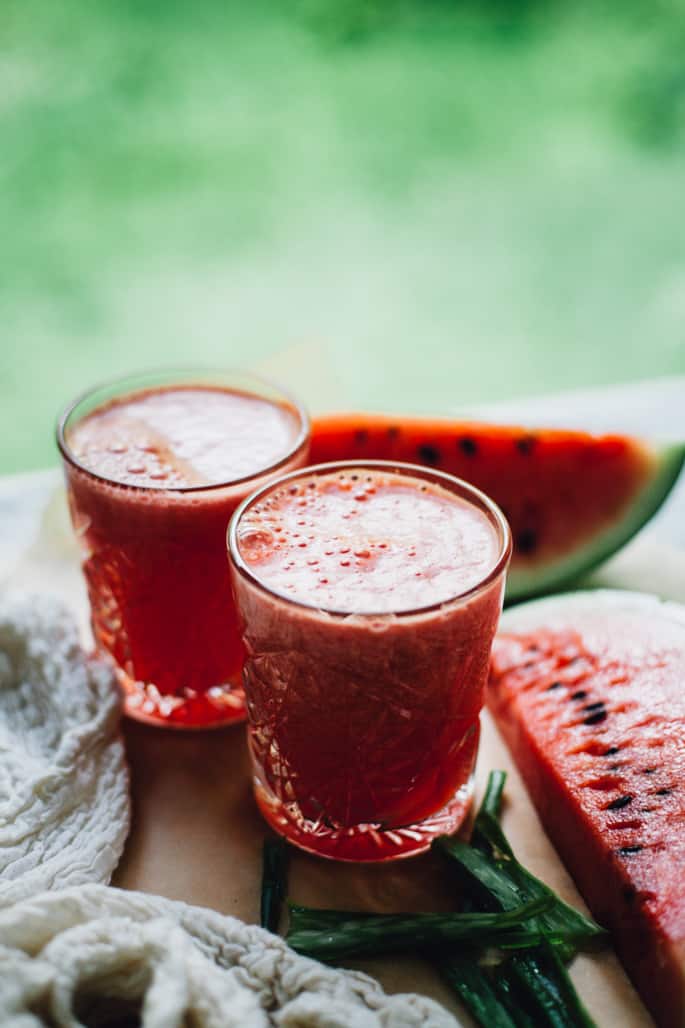 Herbal and earthy aloe vera and cactus tea simple syrup combine delectably with gin, muddled mint, and cucumber to make a delicious, cooling cocktail.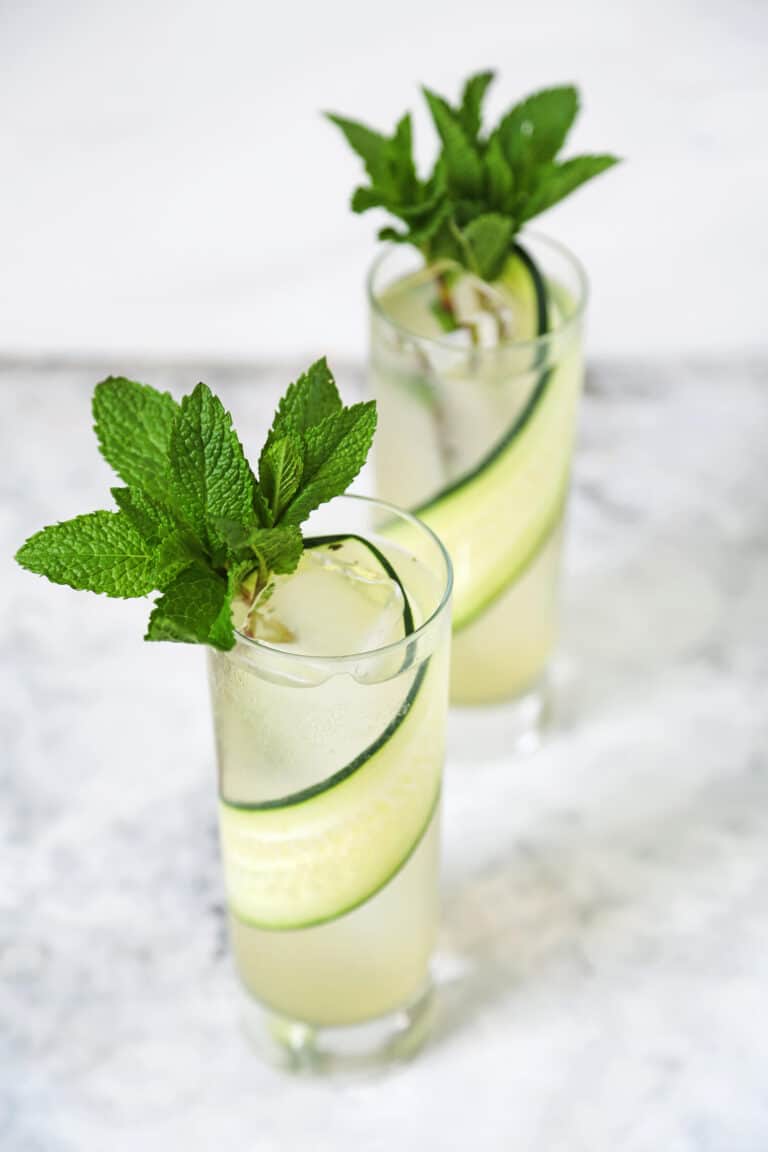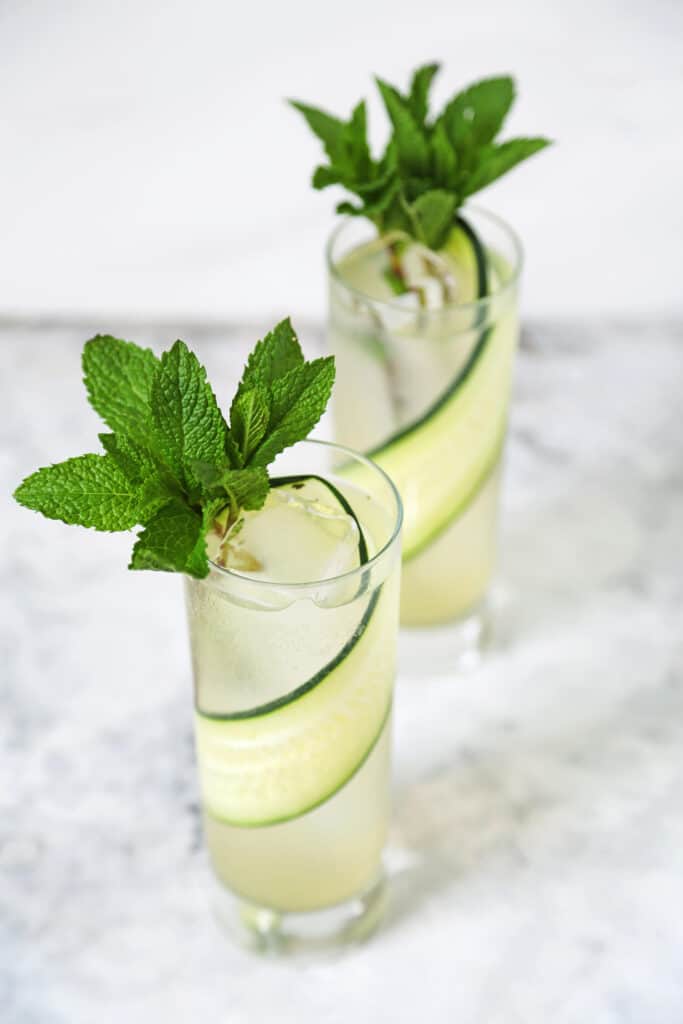 Hydrating celery and cucumber combine with parsley, lemon, and aloe vera juice—all of which help your liver detox from all the extra boozeorparty food.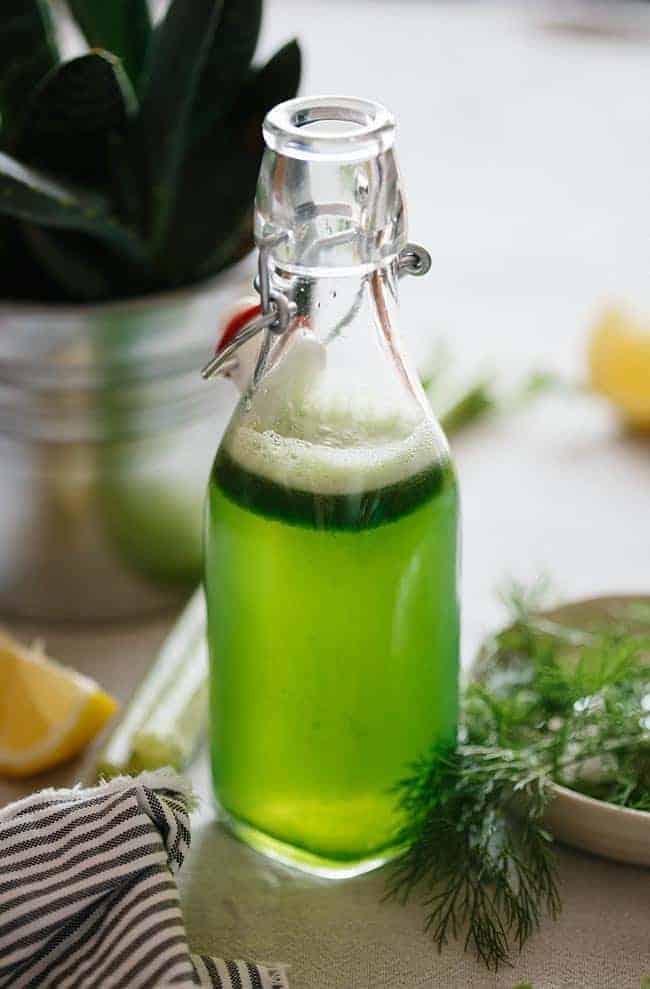 For an especially crisp and refreshing summer thirst quencher, opt for aloe lemonade (via Kumquat). It's the perfect accessory for those long, sunny summer days.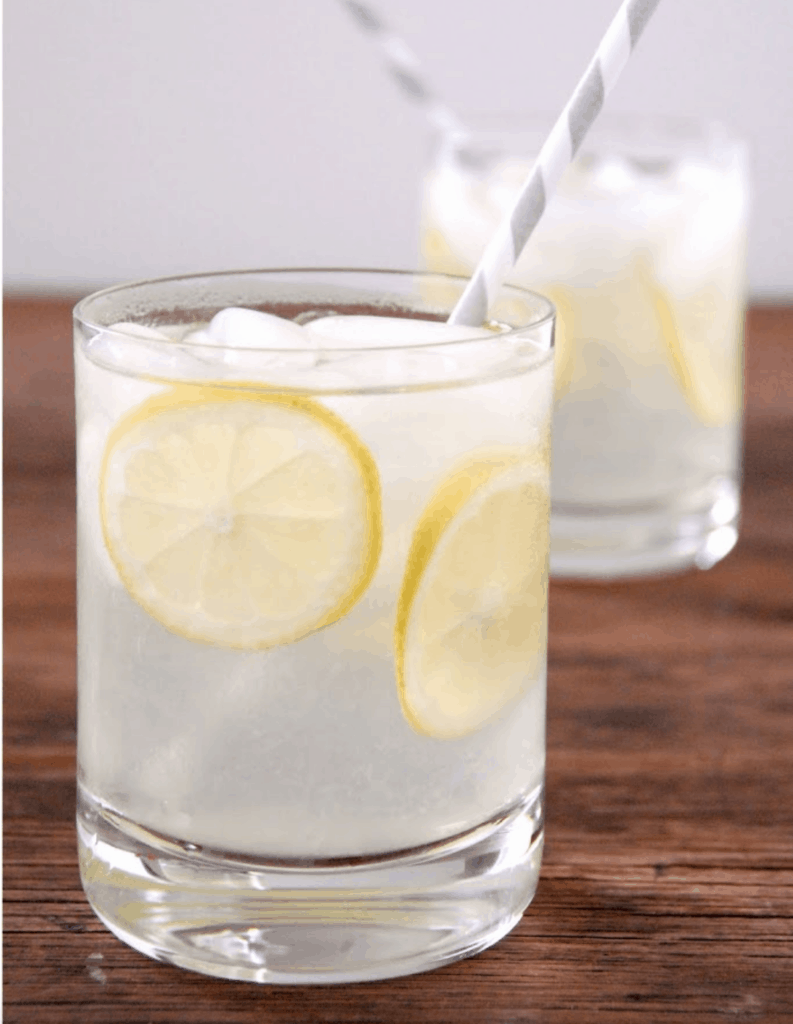 This article was medically reviewed by Dr. Gina Jansheski, a licensed, board-certified physician who has been practicing for more than 20 years. Learn more about Hello Glow's medical reviewers here. As always, this is not personal medical advice and we recommend that you talk with your doctor.
162