I love all-purpose cleaners. Who is organized enough to have separate cleaners for every room in the house? If you are then you can probably stop reading right now because my cleaning standards will probably shock and appall you.
Because with 3 little kids it's somewhat hard to have high standards. About anything really. I used to be seriously particular about how my dishwasher was loaded and my towels were folded. (Notice the word my here.) But bless their little hearts, now my kids want to help. And I totally don't care that our washrags look like oragami gone wrong.
Spray cleaners are their favorite. We can have every surface sprayed and wiped and sprayed again in under 10 minutes. I was initially a little nervous about letting my kids handle vinegar. Until I found out their Montessori teacher lets them spray vinegar all the time (along with hammering nails; it's adorable). She said she does this to keep them from drinking it. Smart.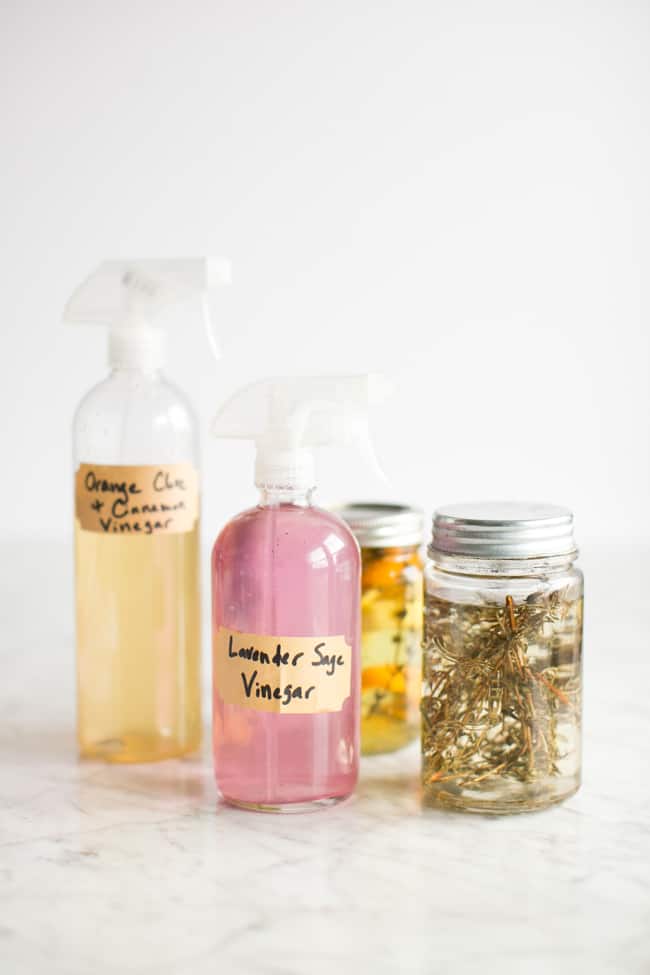 Good news: vinegar is pretty much all you need. That stuff works everywhere – from counters and floors to sinks and toilets. It's pretty awesome on walls and windows, too. The natural acid is tough on bacteria and viruses. All that bad stuff. So unless you've been cutting raw chicken on your countertop, you should be okay with just vinegar.
Bad news: vinegar totally stinks. That's where infusing and essential oils are extremely helpful. Because not only do they add a lovely scent but they also up the cleaning power. Some ingredients that smell good and also have strong antibacterial and anti fungal properties: peppermint, eucalyptus, tea tree, lavender, orange, thyme, cinnamon and clove.
How to infuse vinegar
Distilled white vinegar
Herbs or whole spices (orange peels, lemon peels, cinnamon sticks, whole cloves, thyme, sage, etc)
Jars with lids
Gather your containers (I really like pint-size canning jars). Add in your dry ingredients. You need 1/4 to 1/2 a cup total for a 16-ounce jar. If your items are big (like orange peels) you can do more like a 1/2 cup.
Pour in the vinegar and close the lid tightly. Shake the jar a bit to start saturating the ingredients.
4 Infused vinegars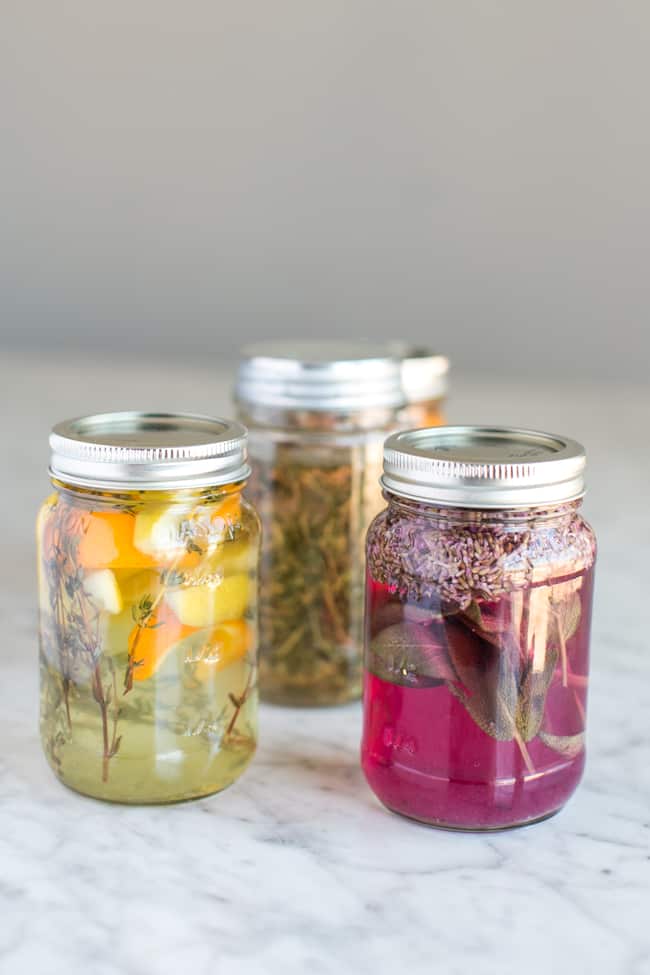 Orange Cinnamon Clove
Lavender Sage
Lemon Orange Thyme
Thyme
Let the ingredients infuse in the vinegar for 7-14 days in a sunny place. It's fun to watch the vinegar change color! Strain out the dry ingredients and use the vinegar to make the all-purpose cleaner below.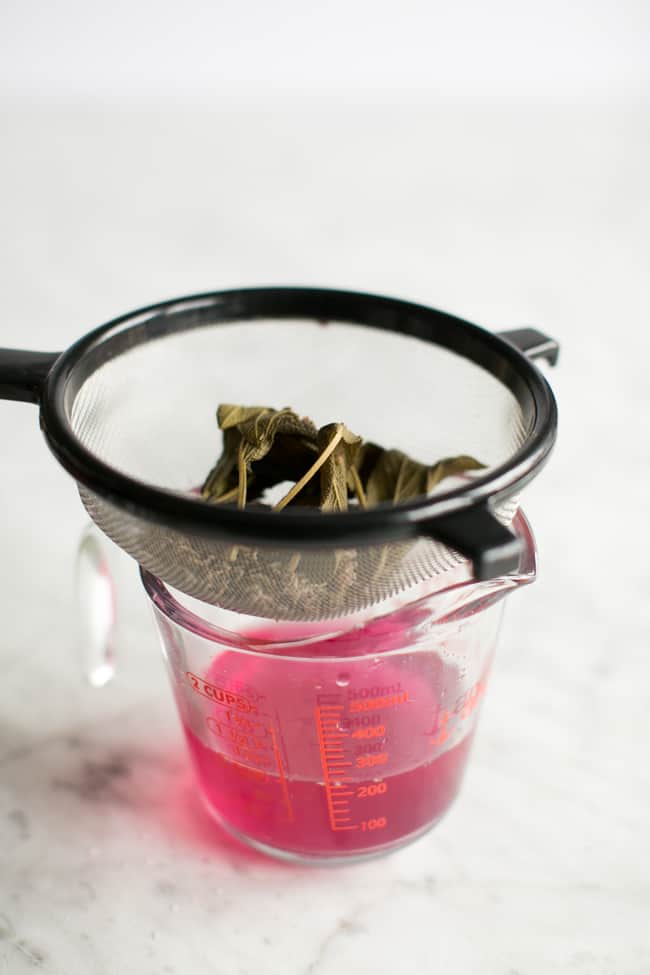 Lavender Vinegar All-Purpose Cleaner
This basic recipe ratio is from The Mother Earth News Guide to Family Health. Dilute vinegar with water and use in a spray bottle as a light disinfectant.
Infused distilled white vinegar
Water
Spray bottle
Essential oils
Dilute vinegar in a 1 to 4 ratio. This can vary depending on the size of your spray bottle. I combined 1/2 cup infused vinegar with two cups of water. Pour into a spray bottle and add 1 teaspoon of lavender essential oil. Recruit your kids to start spraying.
Note: don't use this on marble! It will erode the stone.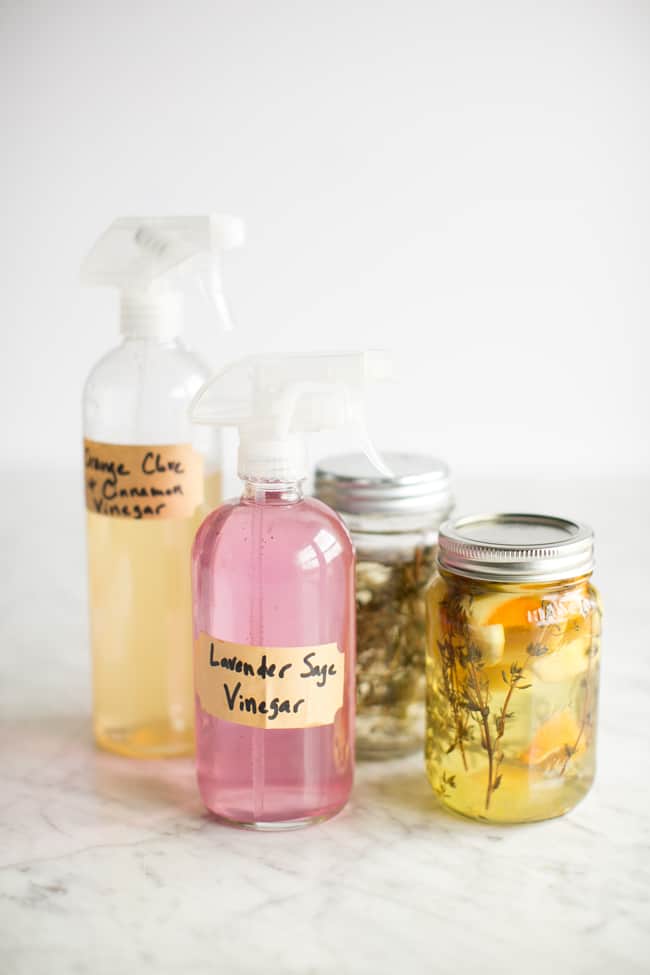 140