We have written a lot about probiotics and gut health here on Hello Glow. And, okay, it's not exactly the most glamorous topic, but it's getting to be a more and more important one. It seems like almost every week, there's a new study linking a healthy (or unhealthy) gut biome to various aspects of our health. Probiotics aren't just for digestion—they're for mental clarity, beautiful skin, weight loss, and our immune systems too [source].
Gut health is super important, and that's because your digestive tract health is linked with just about every other function in your body, including, researchers are finding, your brain and mood [source]. Beyond just eating yogurt, fermented foods, and kefir to get your probiotic fix, there are lots of other ways to help keep your gut (and the rest of you) in great shape.
Unlike probiotics, prebiotics are foods that directly feed the good gut bacteria, keeping them alive and strong in your digestive tract, so you don't need to keep taking those probiotics! Plant foods containing loads of fiber and nutrients, like spinach and other greens, legumes, whole grains, apples and other fruits, oats, onions, and many more, provide the needed components to keep your own beneficial gut bacteria happy and healthy [source].
Here are four healthy gut smoothie recipes to get you started!
Cinnamon Berry Smoothie
Cinnamon can help break up intestinal gas, ease digestion, and improve glucose metabolism [source]. When combined with the healthy fats found in plant milks and avocado, as well as the fiber found in greens, berries (and also the avocado), you've got a creamy, addictive smoothie that's easy on your digestive system and good for your microbiome.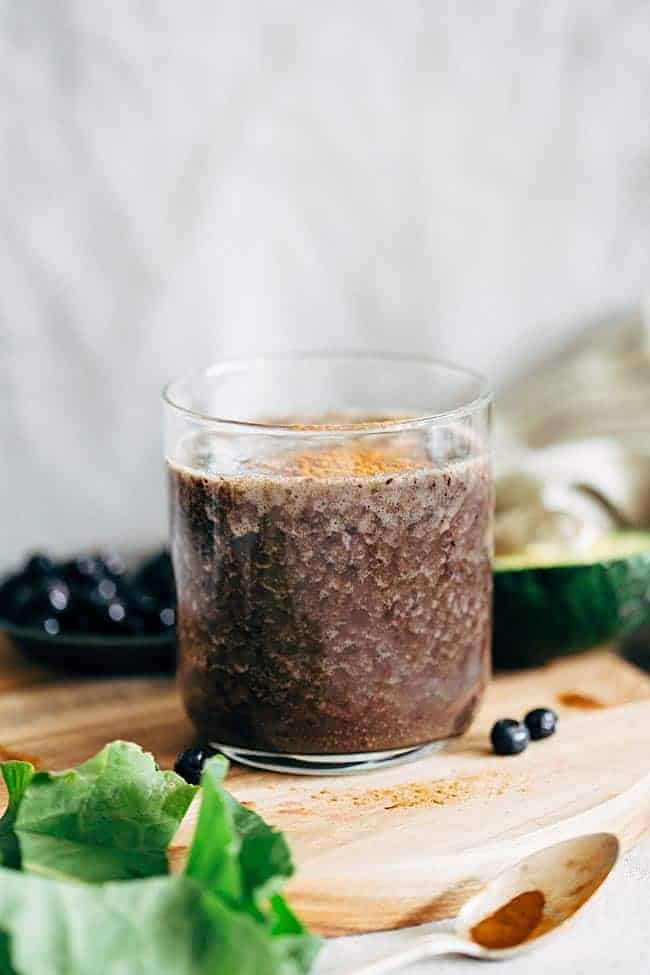 Berry Flax Smoothie
Thanks to its fiber and omega-3 content, flax has long been used to relieve constipation and improve cardiac and digestive health [source]. Berries and spinach add extra fiber and tons of prebiotic nutrients, while ginger helps settle the stomach. Whole flax seeds will pass through the body undigested, so make sure to use ground flax so your gut can absorb the nutrients (keep them in the fridge, so they stay fresh, too). If you prefer flax oil, you can drizzle a little in at the end of blending instead of using the seeds (but you will miss out on the fiber).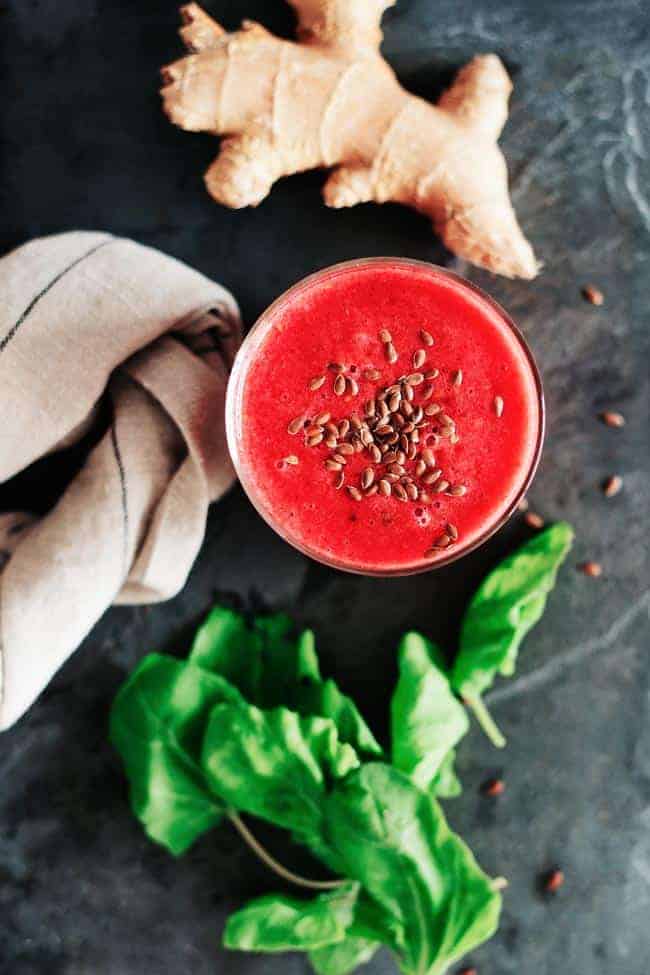 Ultimate Gut Health Smoothie
This green smoothie is not for the faint of heart. It's packed with probiotics, greens, and aloe vera juice, which works wonders on the digestive system [source]. Cinnamon and vanilla sweeten it up a bit, but feel free to add a handful of berries if needed. You can also add an unsweetened dairy or plant-based yogurt containing live cultures.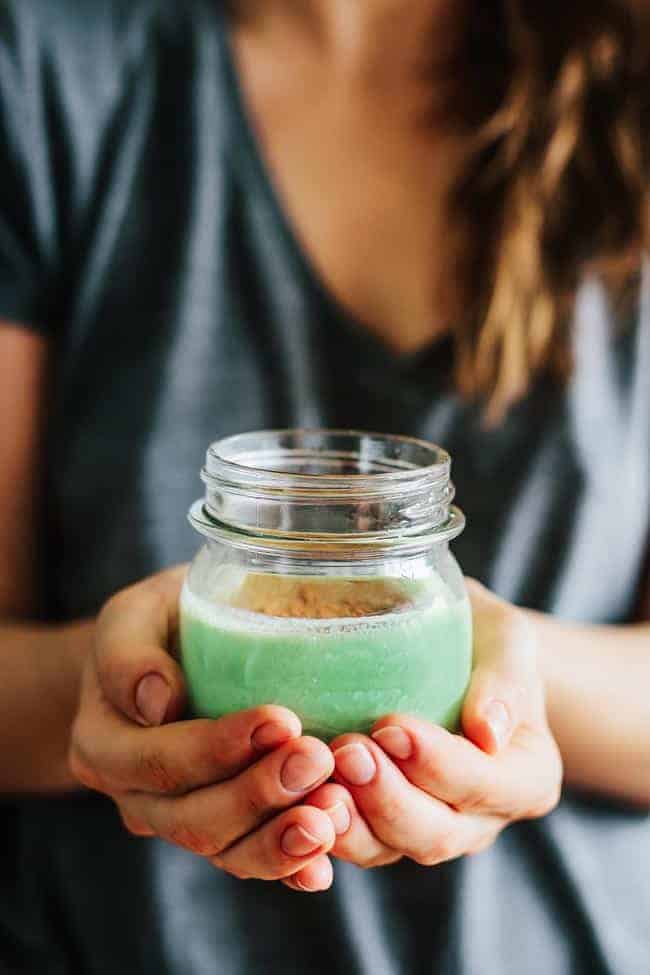 Berry Beauty Smoothie
Hydrating coconut water and romaine lettuce won't just aid your digestion, they'll keep your skin moisturized too (with the help of avocado's healthy fats, of course). Plus, when your digestion is better, your skin looks better! Berries and kale add fiber and prebiotics for digestive support.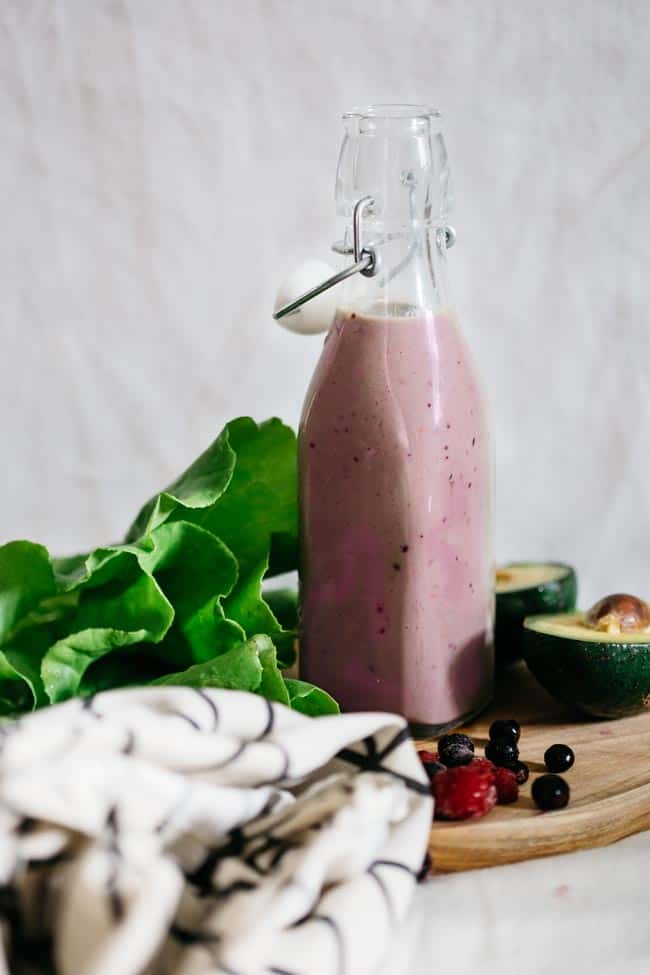 This article was medically reviewed by Dr. Gina Jansheski, a licensed, board-certified physician who has been practicing for more than 20 years. Learn more about Hello Glow's medical reviewers here. As always, this is not personal medical advice and we recommend that you talk with your doctor.
Photos by Ana Stanciu
296