Let's talk about fruit smoothies. They're a fantastic way to pack a bunch of produce into a single meal, but throw in a handful of mango, a cup of strawberries, and a banana, and you've also turned your smoothie into a sugar bomb.
Not that that's necessarily a bad thing! Fruit is still super healthy, especially if you go with low-sugar options and add some veggies in there. But if you're doing a serious sugar detox, you may need to cut fruit out of your diet temporarily.
That doesn't mean you have to skip those morning smoothies, though. These seven sippables range from sweet to savory, and they all have one thing in common: they're no-fruit smoothies (with a tiny exception: some do have lemon). Coconut and almond milk are also much lower in sugar than semi-skimmed milk – so it's pretty guilt-free. And if they call for maple syrup or another type of sweetener, feel free to leave that out.
The recipes are pretty versatile, low sugar and high-protein, but you can change things up, like adding nut butter, chia seeds, greek yoghurt or any other ingredients you like for your no fruit smoothie.
8 No-Fruit Smoothie Recipes
Here's our favorite keto breakfast shake to get you started:
1 scoop collagen peptides
2 tablespoons almond butter
2 tablespoons ground flax seeds
1 teaspoon cinnamon powder
5 drops of liquid monk fruit sweetener
½ teaspoon vanilla extract
Tiny pinch of salt
1 ½ cups of unsweetened coconut or almond milk
Blend everything together and enjoy! Want to give more no fruit smoothies a try? Read on for the details and links to the recipes.
1. Detox Probiotic Smoothie
Not only will you reap the benefits of the helpful strains of bacteria and yeast in this healthy probiotic smoothie, but kefir also has plenty of calcium, protein, and vitamin D. Cucumber is very hydrating and anti-inflammatory, while cilantro is a great detoxifier. Since its consistency is similar to a lassi, you can sip on this smoothie between meals as a snack.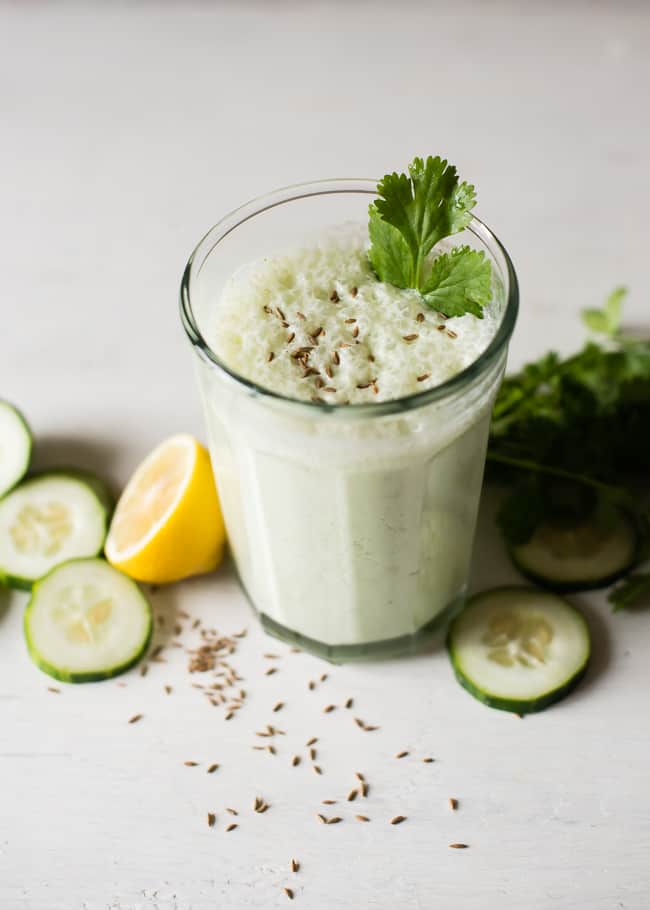 Detox Probiotic Smoothie
Reminiscent of a savory lassi, this delicious kefir probiotic smoothie recipe delivers tons of calcium, vitamins, and protein.
Check out this recipe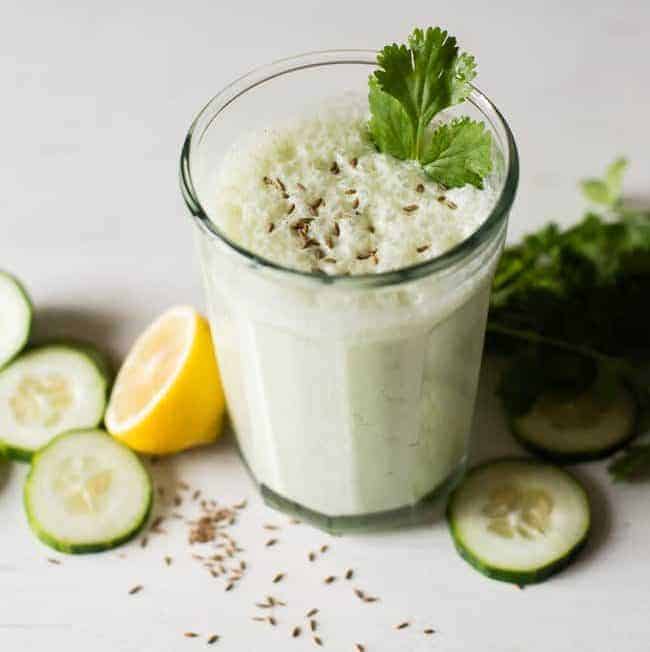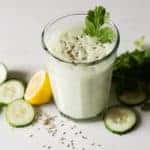 2. Gingerbread Smoothie
This smoothie might taste like Christmas in a cup, but it's actually healthy! The tasty flavor is given by cinnamon, ginger, nutmeg and clove, and the drink is sweetened with molasses and stevia.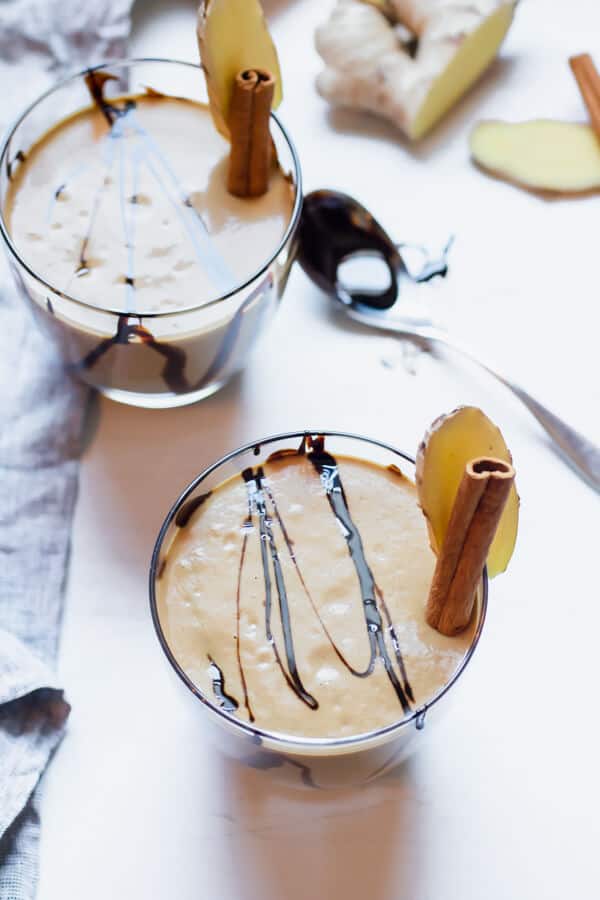 Healthy Gingerbread Smoothie
A creamy healthy smoothie that tastes like a gingerbread cookie!
Check out this recipe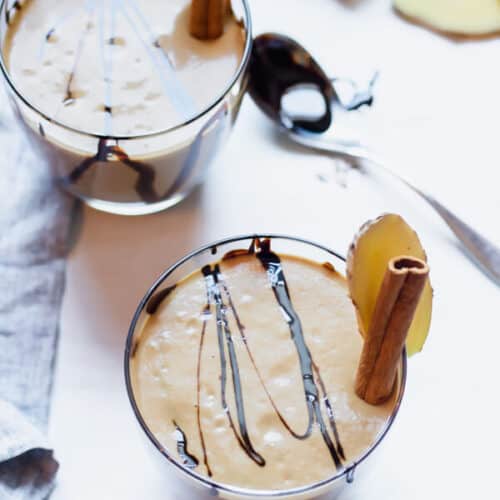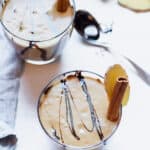 3. Immune Boost Smoothie
Fight off the winter crud with this easy-to-make smoothie that harnesses the immune-boosting power of red pepper (which contains beta carotene), kale, parsley, and ginger. You can leave the honey out or keep it in there for even more cold-fighting benefits—it's especially helpful if you've got a cough or sore throat.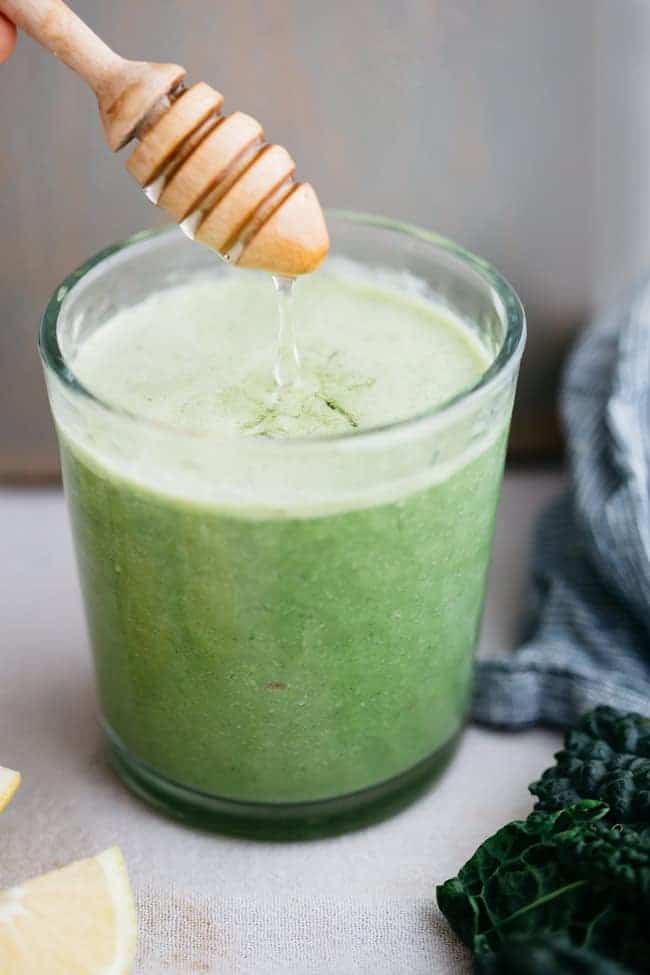 Immune Boost Smoothie
This immune-boosting smoothie contains major antioxidant power to help you avoid the sniffles this winter.
Check out this recipe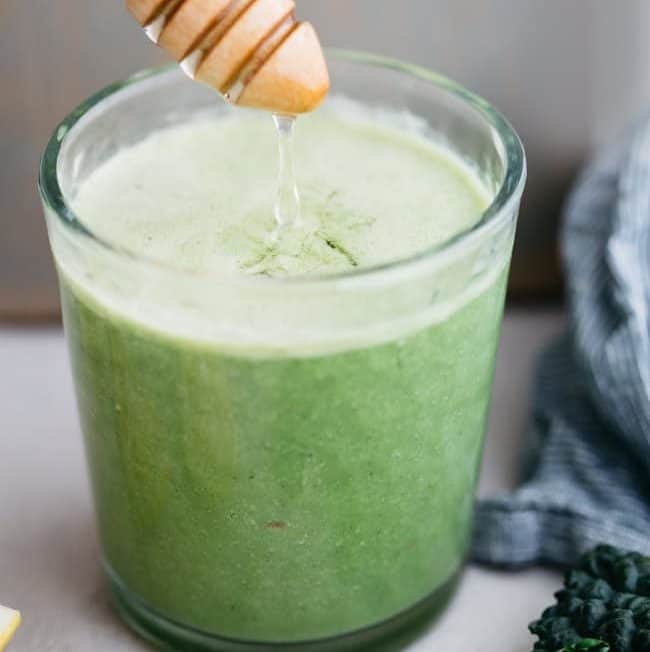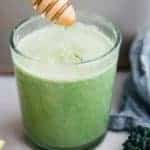 4. Vegan Carrot Cake Smoothie
Made with carrots and sprinkled with chopped walnuts, this smoothie is full of protein and a delicious treat, too.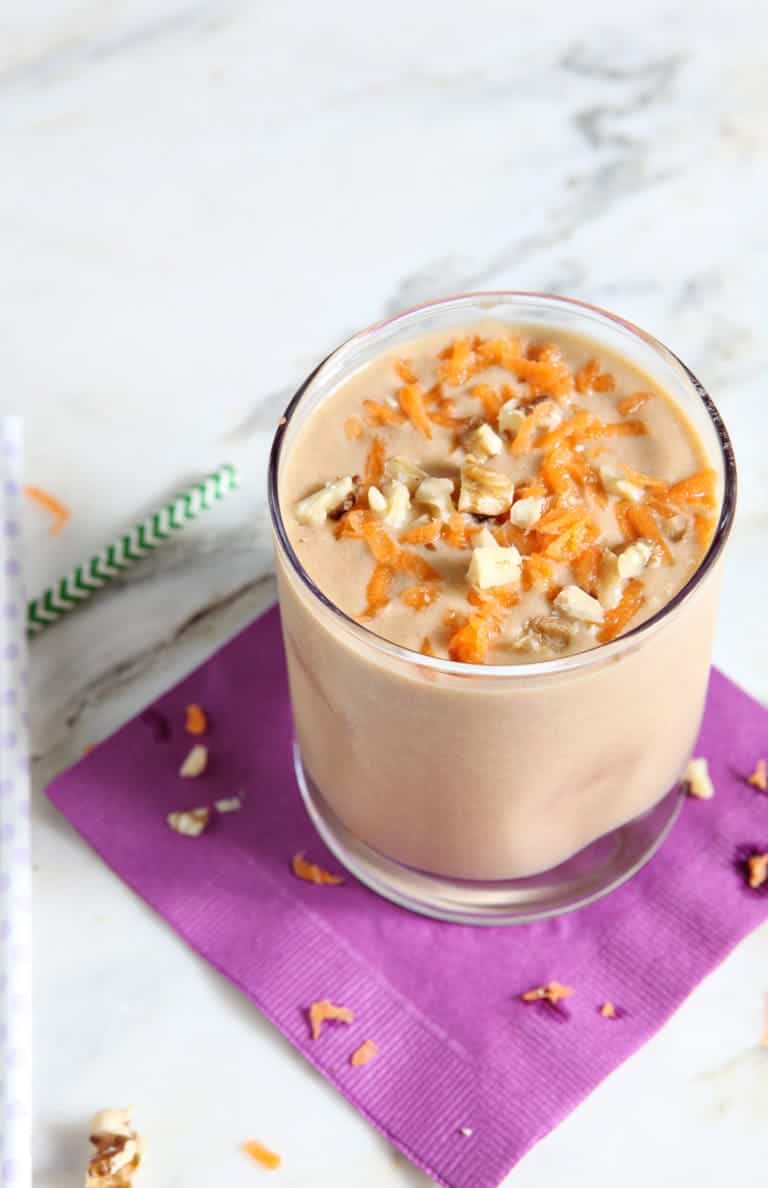 Vegan Carrot Cake Smoothie from The Speckled Palate
Your favorite cake in smoothie form!
Check out this recipe
5. Ultimate Gut Health Smoothie
This green smoothie is not for the faint of heart. It's packed with probiotics, greens, and aloe vera juice, which works wonders on the digestive system. Cinnamon and vanilla sweeten it up a bit, but feel free to add a handful of berries if you just can't handle it. If you regularly tolerate dairy, you can use unsweetened dairy yogurt.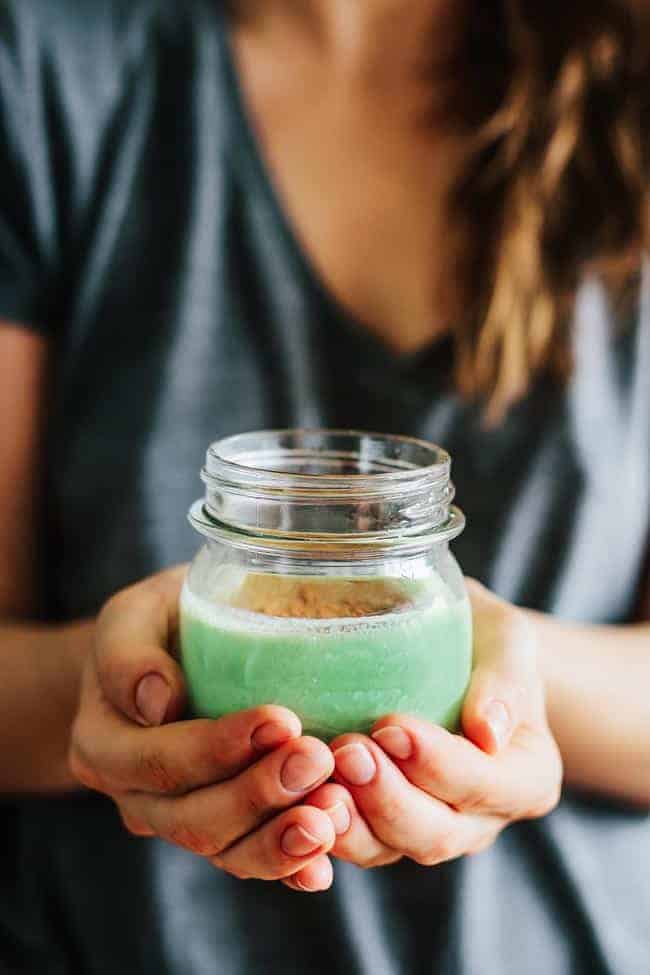 Ultimate Gut Health Smoothie
A digestion-friendly smoothie packed with probiotics, greens, and aloe vera juice.
Check out this recipe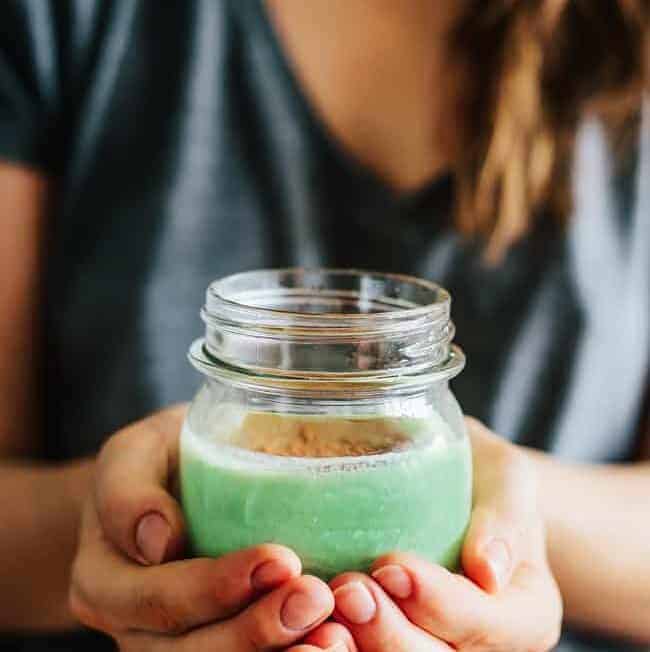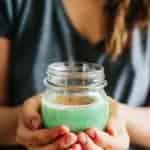 6. Matcha Avocado Smoothie
Okay, we know that avocado is technically a fruit. But a large avocado only contains about 1 gram of sugar in the entire fruit, so we're giving it a pass. High in protein and healthy fats, this Matcha Avocado Smoothie from Abra's Kitchen is your new breakfast bestie! It's rich and creamy and has no hidden sugar.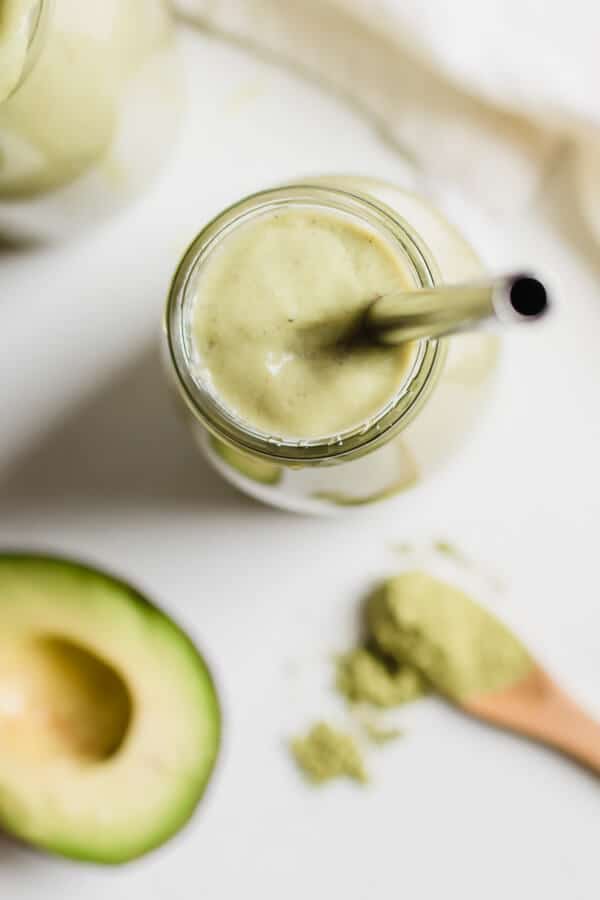 Matcha Avocado Smoothie from Abra's Kitchen
A creamy delicious smoothie that's high in protein and good for you fats and low in carbohydrates and sugar.
Check out this recipe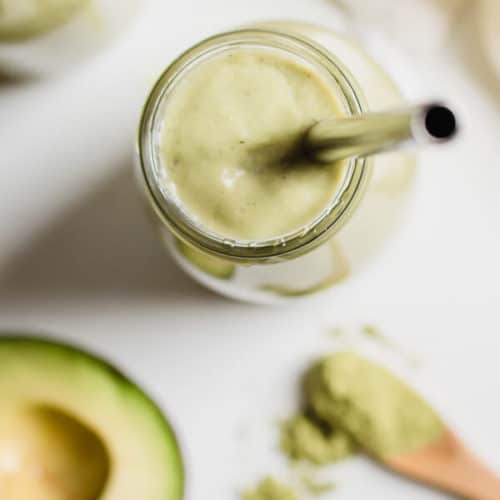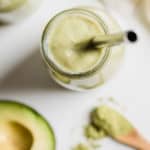 7. Drinkable Salad Savory Green Smoothie
For when you're serious serious about cutting sugar, there's this Drinkable Salad Savory Green Smoothie from Kitchen Nostalgia. Similar to a chilled soup, it's got a bit of a kick, thanks to the addition of a jalapeño pepper.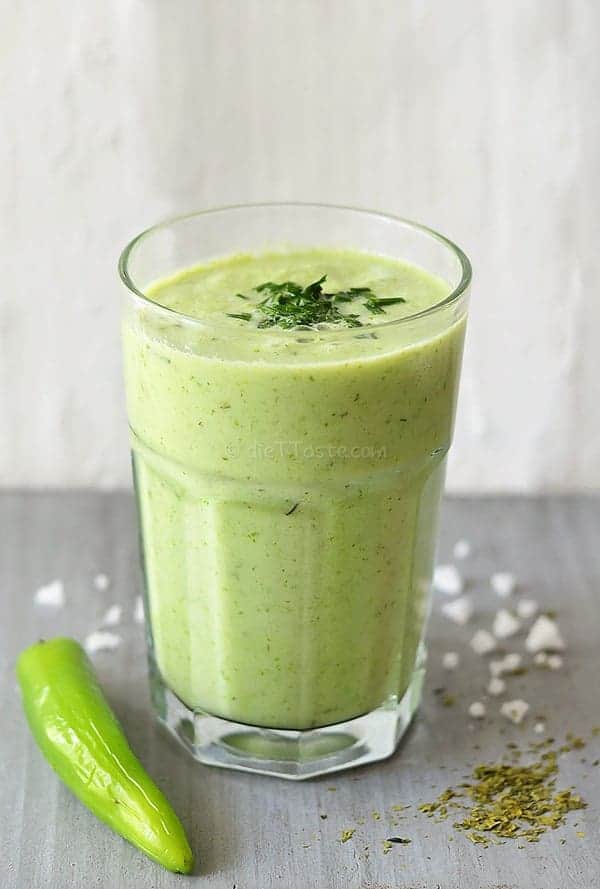 Drinkable Salad Savory Green Smoothie from Kitchen Nostalgia
If you're tired of sweet green smoothies, try this savory version instead. It tastes as great as any salad and is great healthy on-the-go meal.
Check out this recipe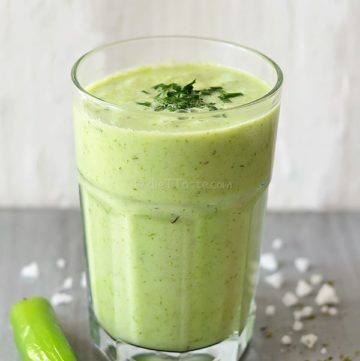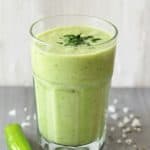 This article was medically reviewed by Dr. Gina Jansheski, a licensed, board-certified physician who has been practicing for more than 20 years. Learn more about Hello Glow's medical reviewers here. As always, this is not personal medical advice and we recommend that you talk with your doctor.
807