Let's talk about smoothies. They're a fantastic way to pack a bunch of produce into a single meal, but throw in a handful of mango, a cup of strawberries, and a banana and you've also packed your smoothie with a lot of sugar. Not that that's necessarily a bad thing! Fruit is still super healthy. But if you're doing a serious sugar detox, you may need to cut fruit out of your diet temporarily.
That doesn't mean you have to skip those morning smoothies, though. These 5 sippables range from sweet to savory and they all have one thing in common: they're no-fruit smoothies (with a tiny exception: two smoothies do have lemon). Want to give them a try? Read on for the details and links to the recipes.
1 / 5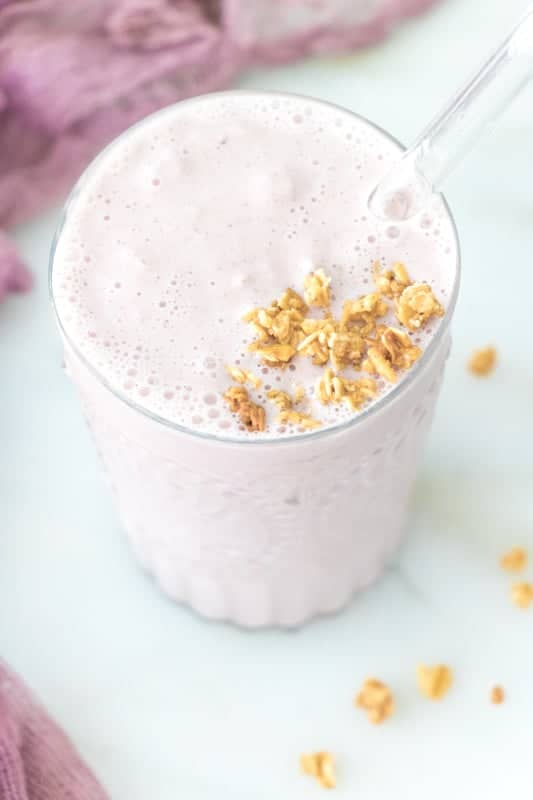 Not all fruitless smoothies have to be green! This one is made with sweet potato and cauliflower, and it's packed with protein, fiber and nutrients.
Purple Sweet Potato Smoothie from Eating by Elaine
343