I don't know about you but we have really hard water where we live, and it often leaves our clothes and towels feeling a little stiff and scratchy. I haven't used traditional store-bought fabric softener for years because we are a house full of sensitive-skin sufferers and it often leaves us feeling itchy and cranky. Not only that but after while it started making my throat and eyes burn whenever I was around the stuff. The solution? Easy, all-natural DIY fabric softener crystals made from only two ingredients!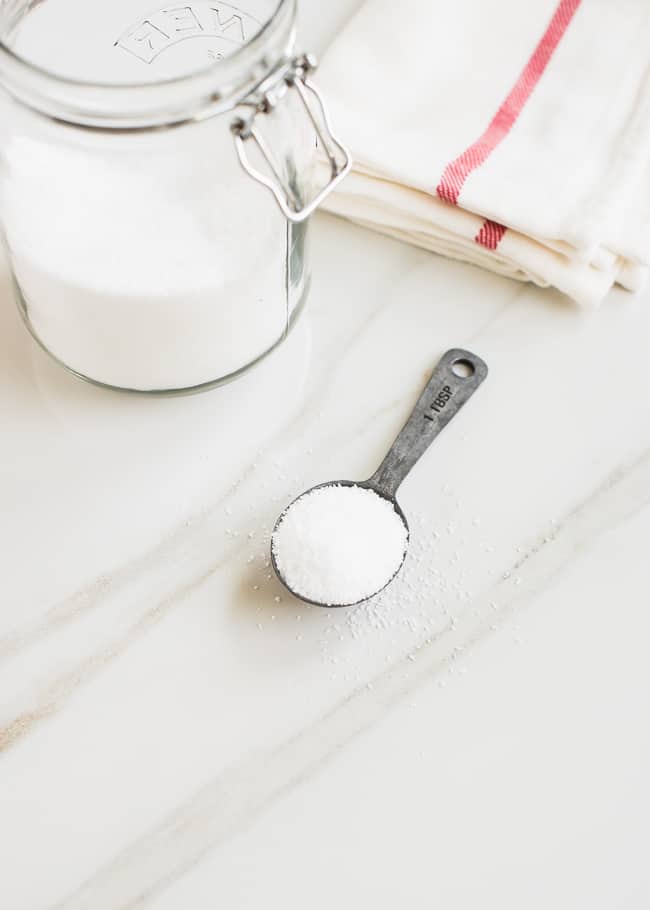 I've seen a lot of recipes that call for epsom salt in homemade fabric softeners. But I read that if you have hard water, epsom salt will add more minerals, making it even harder than before.
The solution? Basic, everyday table salt!
It's what people put in their water softeners, right? So that's what we're using here. I've also seen softener recipes that combine baking soda and vinegar. But when you mix baking soda and vinegar together, you basically end up with club soda (ahem, ineffective at best) after the fizzing subsides. So, salt it is!
Salt and Essential Oil DIY Fabric Softener Crystals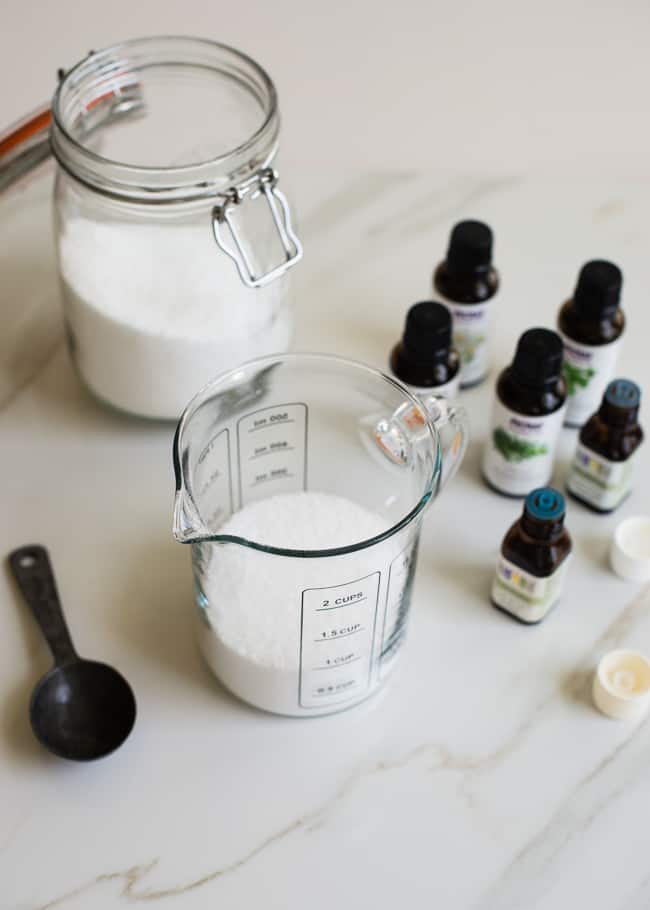 To make your clothes smell nice, adding a few drops of essential oils to your crystals can give it a fresh scent without staining your clothes or messing up your machine. I typically add jasmine, bergamot or lavender to each laundry load depending on my mood or the particular kind of aromatherapy I need. But mixing up a large batch of fabric softener crystals with my essential oils ahead of time eliminates that small step.
Just be sure to choose oils based on you and your families needs.
Lavender is gentle on sensitive skin and helps promote rest and relaxation.
Lemon is bright and uplifting while also helping clothes smell fresh and clean.
Bergamot is warm and woodsy. I usually use it during cooler months because it reminds me of winter.
Jasmine helps boost mood and relieve symptoms of anxiety and depression.
How much fabric softener do you need? It depends on the size of the load you're washing and how hard your water is. A really big load might need 1/4 to 1/2 cup for really hard water, or as little as 1-2 tablespoons for a small load. More or less won't damage the clothes or gum up your washing machine, so you can experiment to see the amount that works best for your water.
And the best part? Everything smells oh-so-nice and feels oh-so-soft when it comes out of the dryer!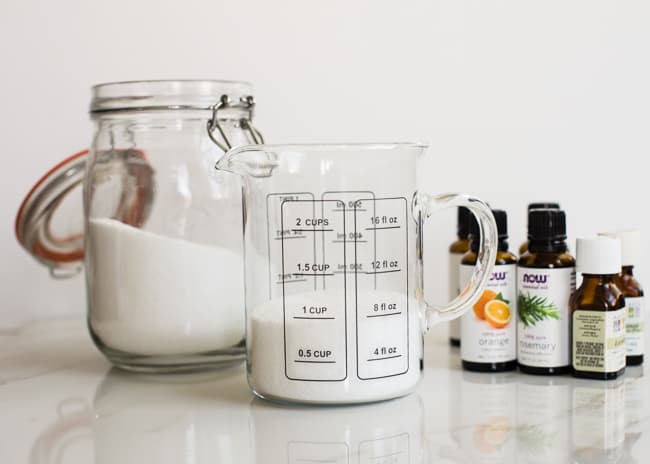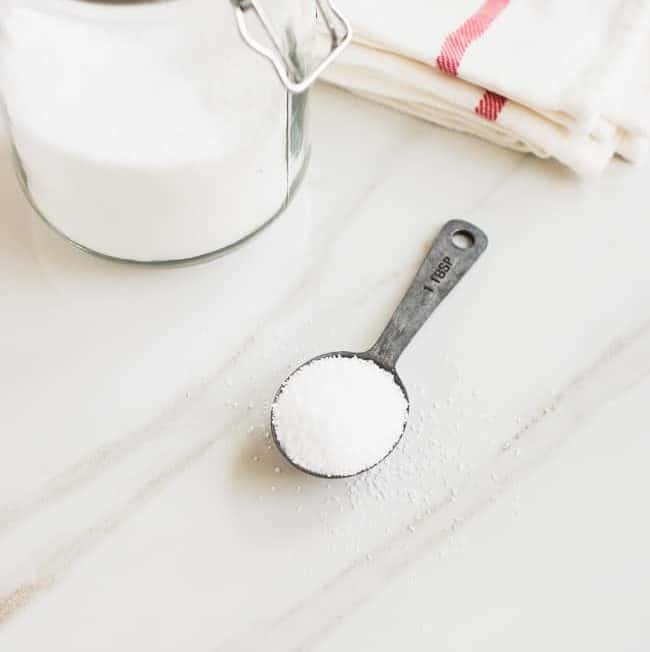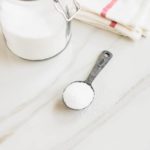 Print Recipe
Salt + Essential Oil DIY Fabric Softener
Ingredients
4

cups

kosher salt

20

drops essential oils
Instructions
Mix well and store in a jar. Add a few tablespoons for small loads and 4-8 Tablespoons for large loads.
102