To say I love lavender is an understatement. I have lavender dish soap, hand soap, laundry detergent, lotion, creams and perfumes. About eight or nine years ago I started making my own lavender linen spray. I just wasn't going to pay the steep price for a bottle from a fancy store. Making it at home is inexpensive and easy to do.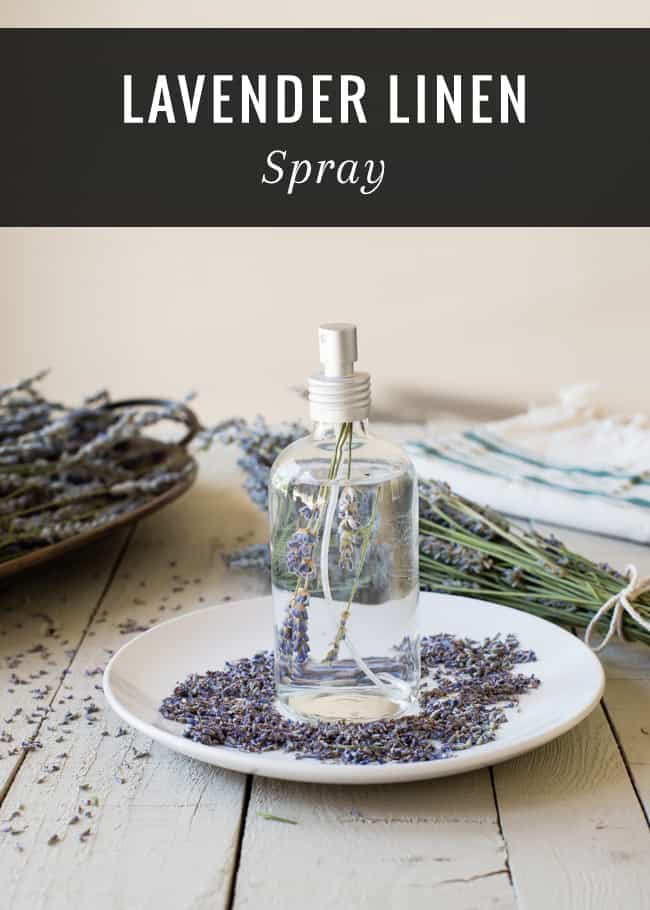 You can make lavender linen spray one of two ways, but first let's talk about cutting and drying lavender.
How to Dry Lavender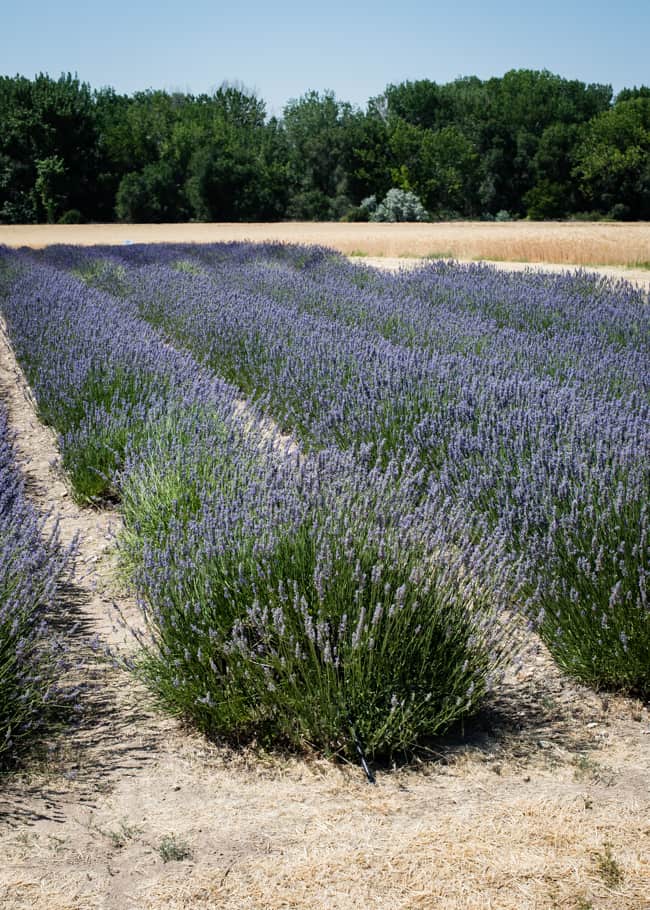 Where I live, there are several lavender farms and the summer is the perfect time to visit and cut some fresh lavender to dry. If you have a lavender farm near you, or a lavender plant growing in your yard (or know someone who does) it's a great time to take advantage of it. Dry a few bunches to enjoy for the rest of the year.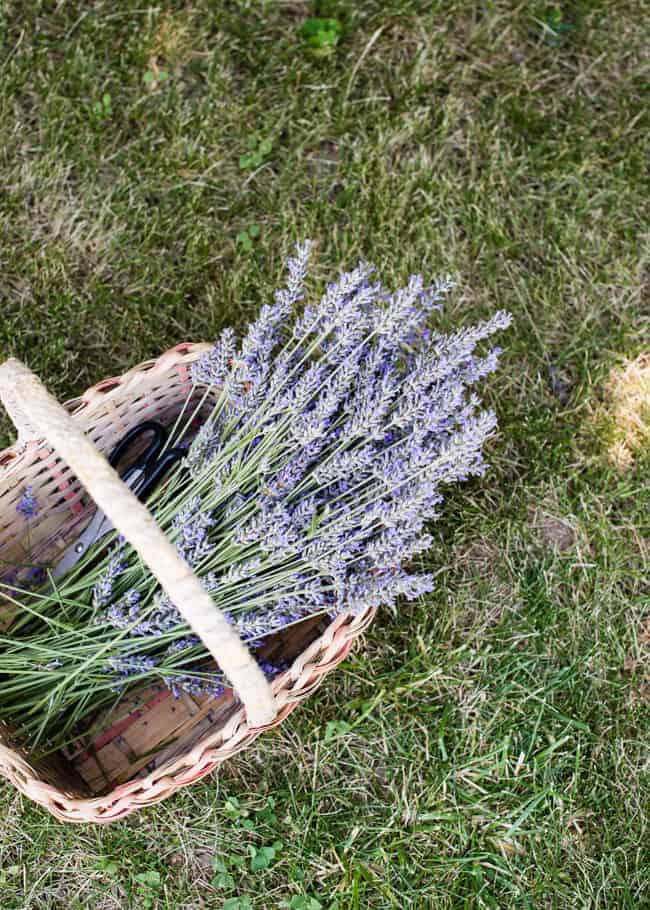 When you cut fresh lavender, make sure to cut the stems about the same length to make drying easy. Grab a handful of stems about 4 inches above the bottom of the plant and make a clean cut with sharp garden shears. Lavender can be dried in a single layer on a cooling rack or similar type surface to allow the air to circulate.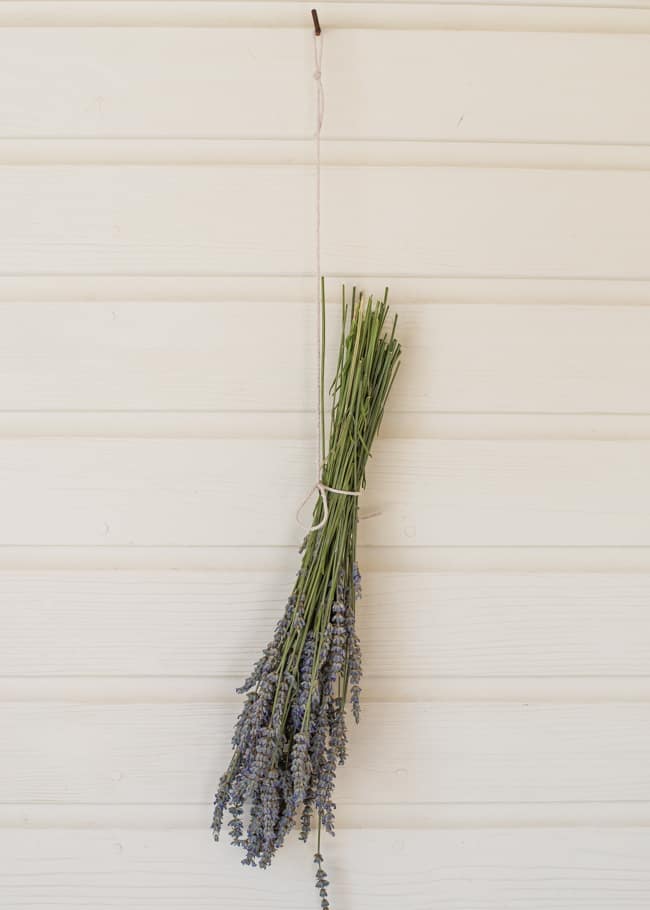 I prefer creating small bunches, tying them with string, and hanging them. Loosely cover the buds with cheesecloth, if needed, to keep bugs out of them as they dry. Making smaller bunches is important so the stems and buds don't grow mold.
Drying the lavender outside in a shady spot is fine, as is a garage, or even a basement or kitchen. I prefer not to dry the bunches in a hot, sunny spot because I feel like the heat is too damaging. The goal is to keep the natural oils from dissipating.
After three to five days, depending on the size and freshness of the bunch, the lavender should be completely dried. If you want to use only the buds, run your fingers over the dried flowers and they should come right off.
Store in an airtight container. The dried whole lavender stems should be stored somewhere dry, preferably covered (unless they are a decoration) to prevent spiders and pests from creating a home for themselves.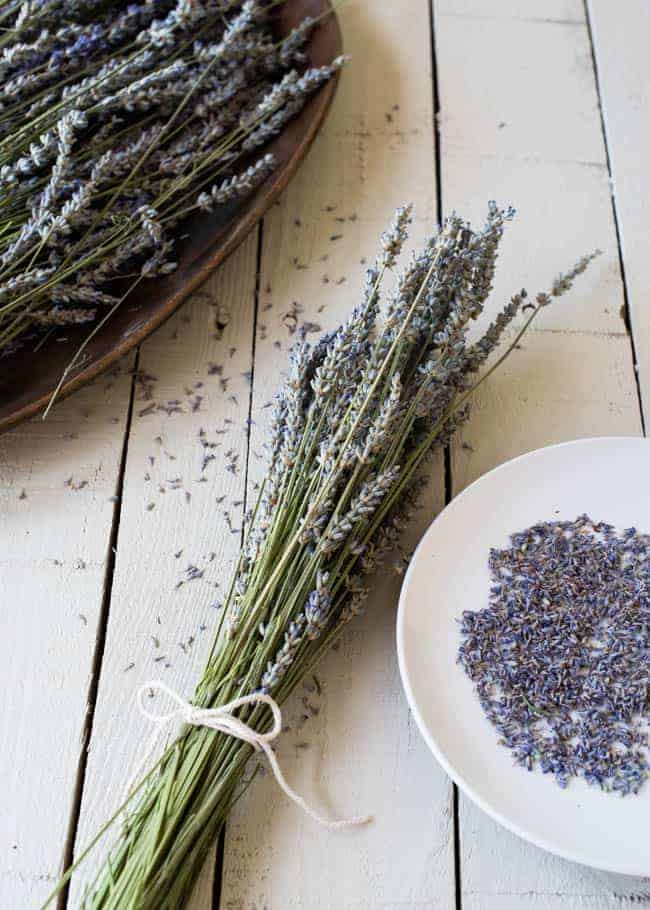 Now, to make the lavender linen spray, you'll need:
Distilled water
Vodka or rubbing alcohol
Lavender essential oil (or fresh lavender)
DIY Lavender Linen Spray
It takes a little longer, but you can place fresh lavender into a jar with vodka, cover it with a lid and place it in a dark, cool place for about a week. The lavender will infuse the vodka during that time. You'll notice that the color will have transferred to the vodka. I don't use this method simply because I'm nervous it will stain my linens. (But you could use it to make some delicious cocktails!)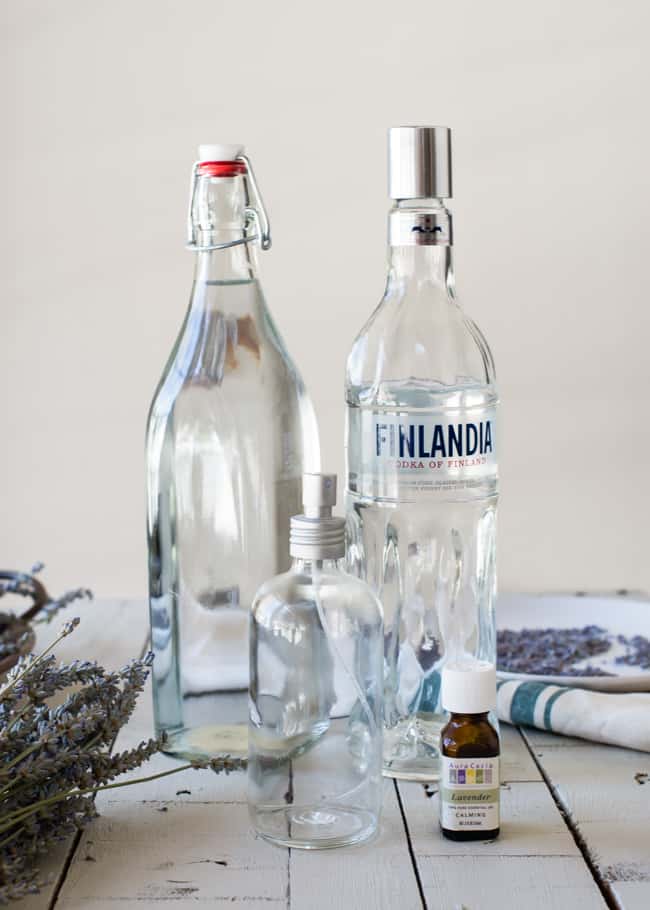 The method I use is to mix about 2 tablespoons of vodka with 2 cups of distilled water and add 15-20 drops of lavender essential oil. The alcohol helps keep the oil dissolved in the solution and preserves the scent. (But I always shake it before using it anyway.)
You can spritz it on bedding to freshen it up. We also use it for ironing. It makes the whole house smell lovely. If you don't want to use the alcohol, I've read witch hazel is a good substitute, but I haven't tried that yet, so no guarantees! And that's it! Super easy. Change it up by using different essential oils – rose, geranium, citrus, herb, etc.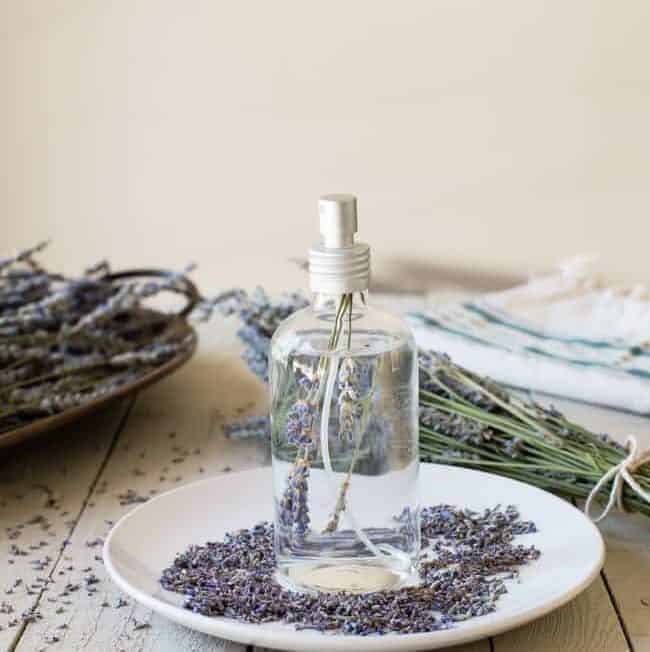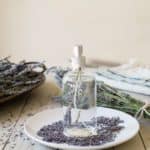 Print
DIY Lavender Linen Spray
Make an easy lavender linen spray from three simple ingredients.
Instructions
Add vodka or rubbing alcohol and essential oil drops to the spray bottle. Let sit 5–10 minutes. Then fill the bottle with distilled water.

Replace the spray nozzle and shake well.
Notes
You can spritz it on bedding to freshen it up or just before bed to help you fall asleep. We also use it for ironing.
Will keep indefinitely when stored in an airtight container.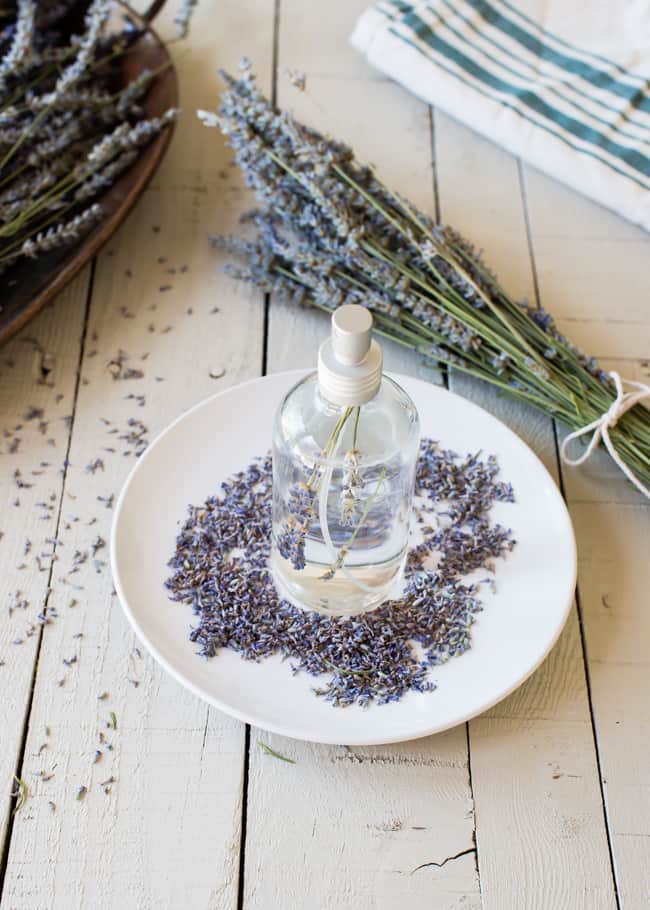 139