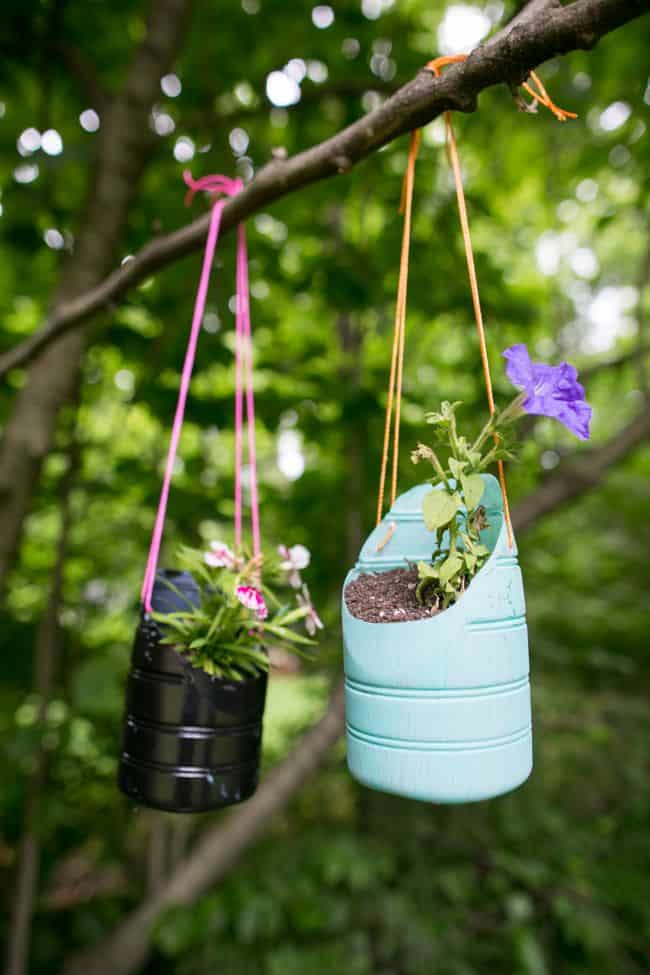 My hubby's parents were in town this weekend to help celebrate Sam's big birthday. We had a blast watching him shovel cake into his mouth. Seriously, the boy is a natural. And when my in-laws visit there are three things that must be in the fridge: Diet Coke (caffeine free), French Vanilla coffee creamer (coffee goes without saying), and chardonnay. With those in place we can all survive the weekend with three very loud, very energetic children who also happen to be early risers. We tend to consume quite a bit of coffee on their visits (ok, wine too!) and I've been saving my creamer bottles for a fun planter project.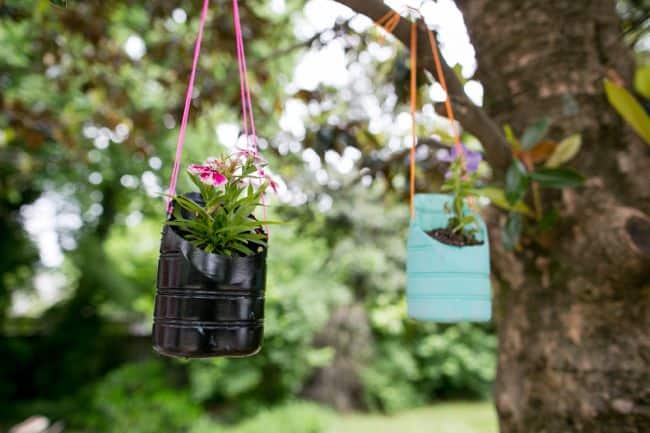 Have I mentioned how much fun we've been having outside this year? The kids and I have planted flowers in letters and nail polish planters and tried our hand at a succulent garden. These are great for getting the kids outside and in the dirt - except the whole sharp knife part of course.
DIY Hanging Planters with the kiddos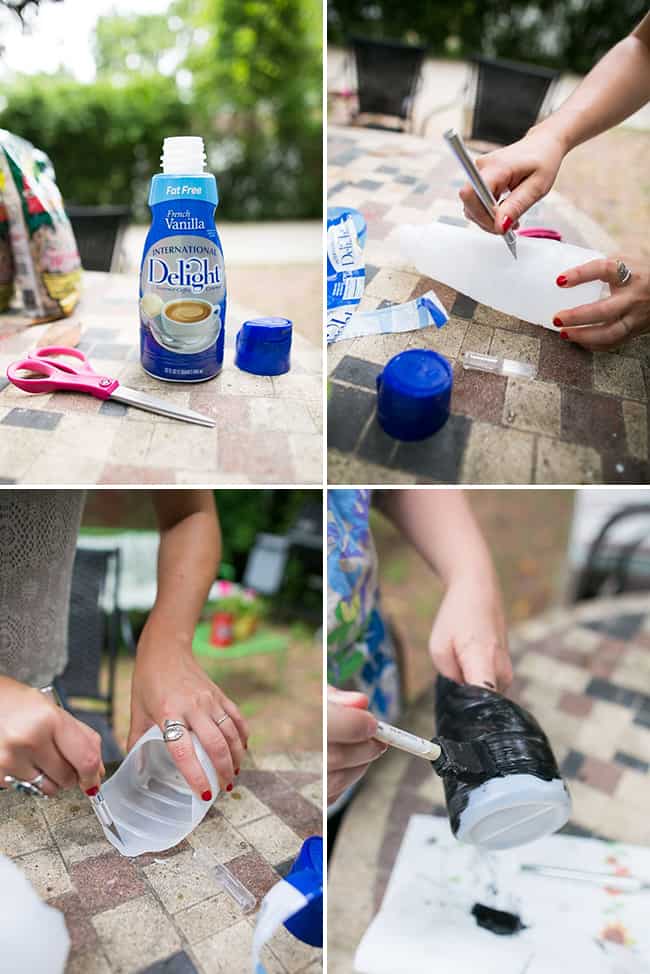 Rip off the outside plastic and cut the bottle on a diagonal with an Exacto knife. (The Exacto cut more smoothly and evenly than scissors.) Clean up any edges and then paint. You will probably need 2-3 coats to get good coverage.
I tried painting with chalkboard paint because drawing designs on the bottle sounded like fun. Yeah, that part was a bit of a craft fail. The paint ended up coming right off when I tried to write on it. Bright colors work better.

When the paint is dry and you are ready to plant, start by poking a hole in the bottom of the container for drainage. Fill halfway with dirt and add your plant. Then poke two holes on each side of the container. You want the holes to follow the line of the bottle (so one is higher than the other) rather than putting them side by side.
Then string neon rope through holes and knot at the top. Don't stress if your holes aren't in the same place on either side - you can level it out when you tie the knot on top.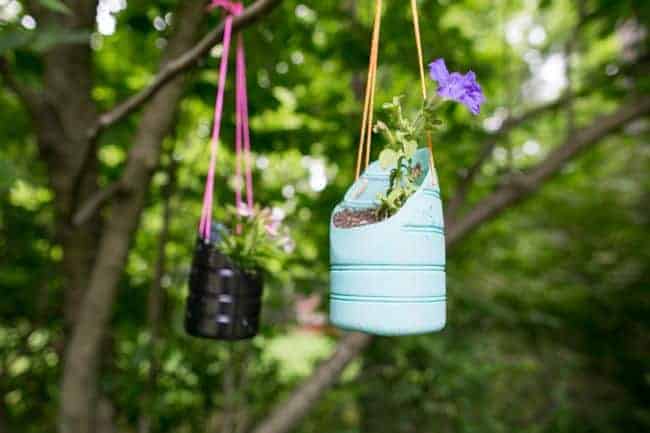 Then find a tree to hang your creations. Or just wear them like a necklace....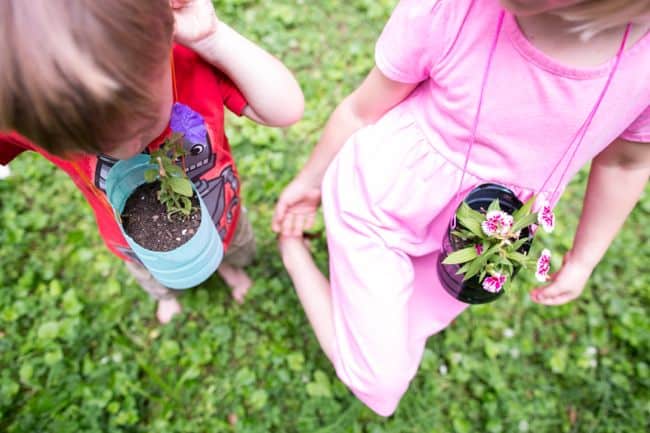 Need more DIY planter ideas for spring?
100