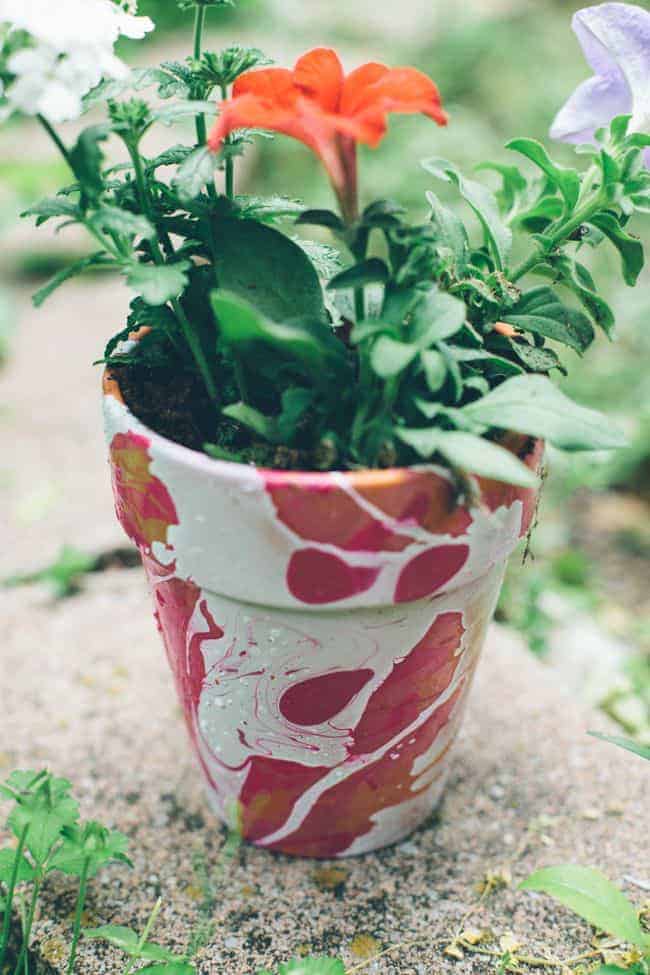 A few weeks ago I bought way too many flowers for this project. So we've been planting like crazy, and, wow, the backyard is so much more inviting. Garden crafting is definitely a good motivator for giving your green thumb a workout. So if you have lots of nail polish sitting around at home here's an easy project to get crafting and get planting.
DIY Planters with nail polish marbling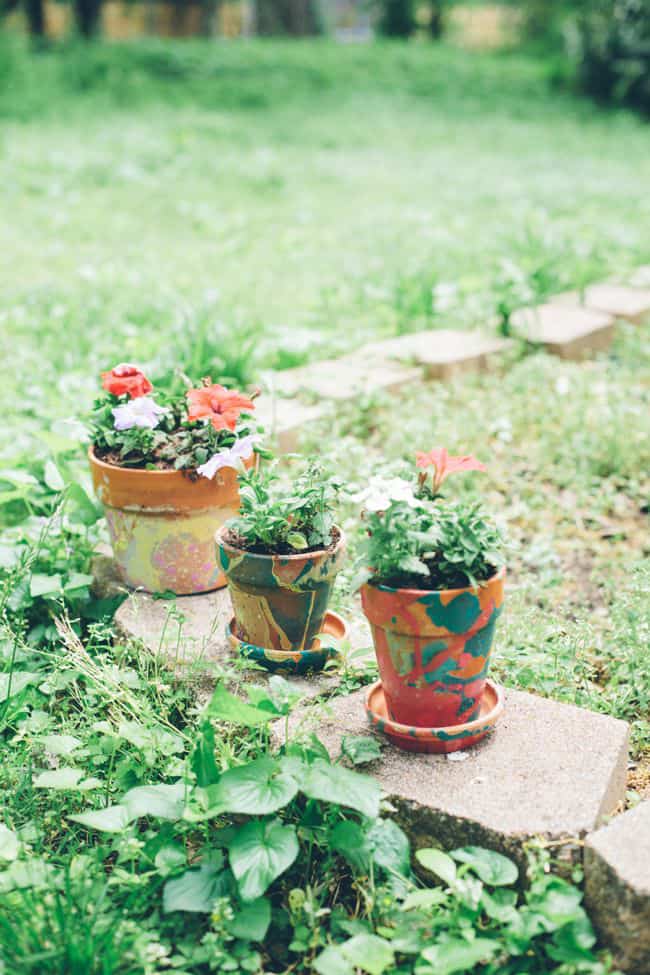 I kind of love nail polish - but not really for my fingers. After experimenting with eggs and wine glasses, the entire house is in danger of being marbled. This project requires more polish that you might want to part with though. So stock up at the Dollar Store for white, turquoise and some bright pinks.
Supplies:
Planters. I used my old terra cotta ones but I'm pretty sure this would work on any surface.
Nail polish.
Big bucket of water.

Step 1: Fill the a bucket about halfway with water and let it come to room temperature. It's best to do this outside so you have good ventilation.
Step 2: Liberally pour in nail polish. Let it spread out over the water as much as possible. You can help it move with a tooth pick or even just shaking the bucket a bit. The more surface area of the water you cover the greater coverage on the pot.
Step 3: Dip the pot in the water. I found it worked best to dip the pot on its side and let the polish wrap around the sides. If you don't cover the entire pot in one dip, then dip again if you like.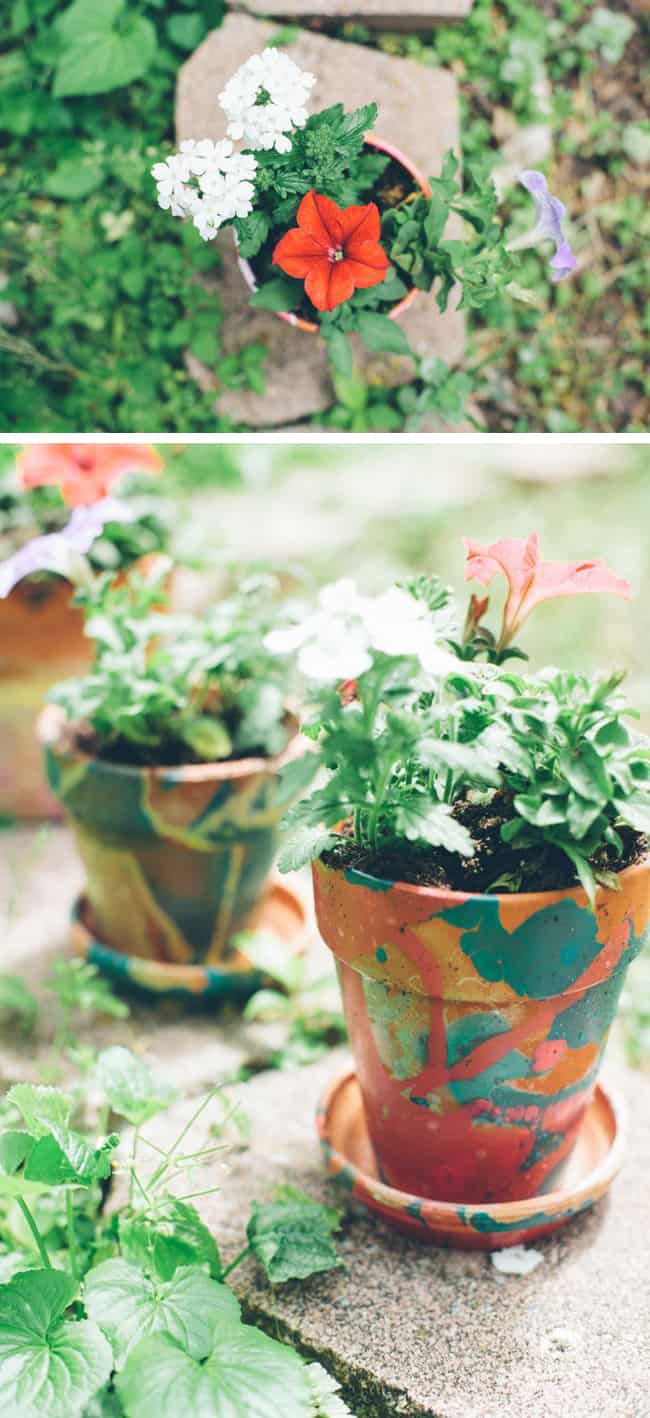 I love how each pot is different! Some colors definitely work better than others on this type of pot. Pink, yellow and turquoise were my favorites.
273