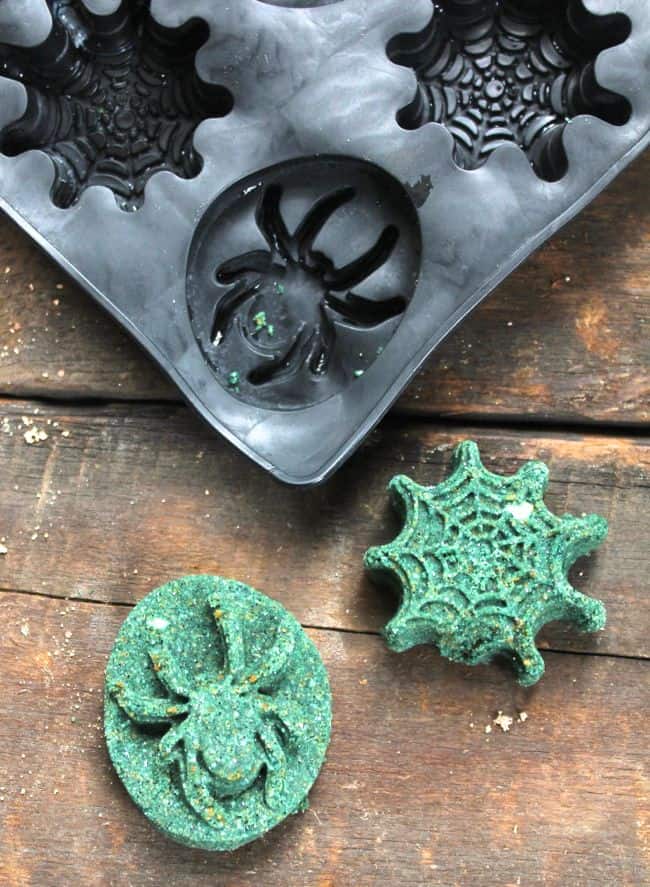 Since making Easter egg bath bombs earlier this year the kids have been requesting more "fizzies." Halloween brings out the kid in me too so it seemed like the perfect time to make a new batch. Lush always has the coolest seasonal products so I found Halloween bath bombs from a few years ago and based my recipes on their ingredients. Somehow the black spider webs turned bright green (even though it's black in the water?!) but they were still fun.
The basic bath bomb base recipe is the same. Mix up a batch of this then divide in half to make both the pumpkin and spider web versions.
1 cup baking soda
1 cup citric acid powder (try Whole Foods in the bulk section)
1/2 cup cornstarch
1/2 cup of light oil, like canola
Pumpkin bath bombs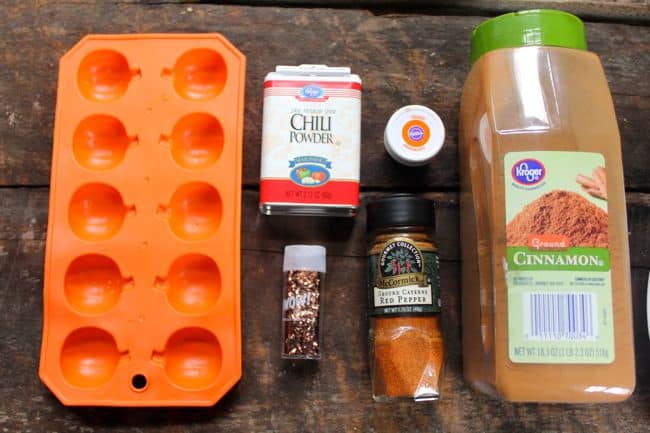 We brewed up a bath bomb with cinnamon powder, ground chili and cayenne pepper to warm you up on chilly fall nights. After dividing the above mixture in half, add in the following –
Small amount of orange food coloring (like 2 drops)
2 teaspoons cinnamon
1 teaspoon fine glitter
1/8 teaspoon cayenne pepper or chili powder (Update: Don't use if you're worried about sensitive parts! I made these really small because you don't want much spice in one bath and didn't have any issues. A really big bath bomb might be more problematic.)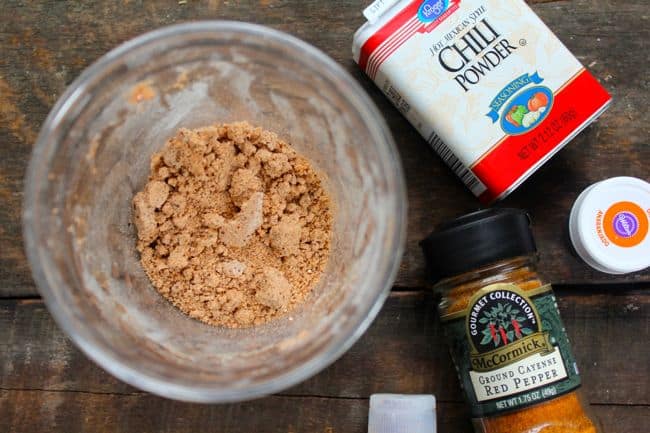 Mix everything together with your hands. Then pack the mixture into a pumpkin mold and let it sit overnight to firm up.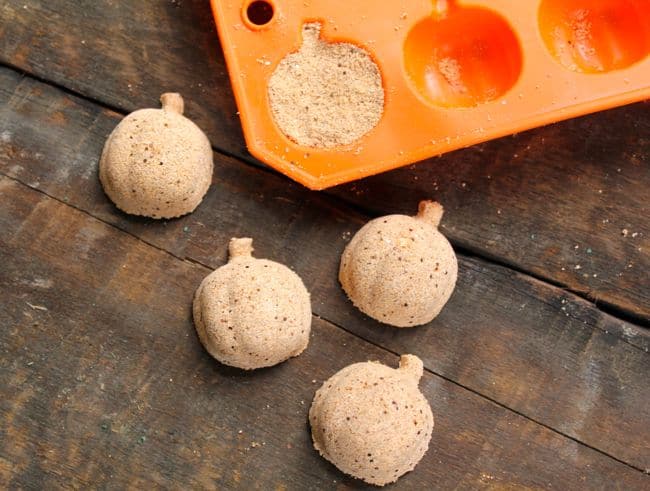 Pop them out add and add to your bath when ready. Yes, the water will turn a little orange but it won't stain. And the glitter didn't stick to any of the kids (much to their dismay). Though you will need to rinse the bottom of the tub when done to make sure all of the glitter drains.
Spider web bath bombs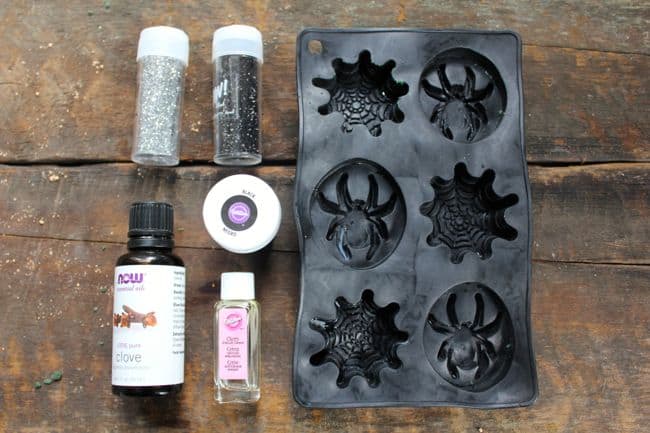 Are you ready to turn your bath water into a shimmering Halloween night sky? I love the scent of clove but lavender or chamomile would also make a relaxing bath.
To the second half batch add in:
Pack the mixture into a spider mold (mine came from the Target dollar section) and let them firm up overnight.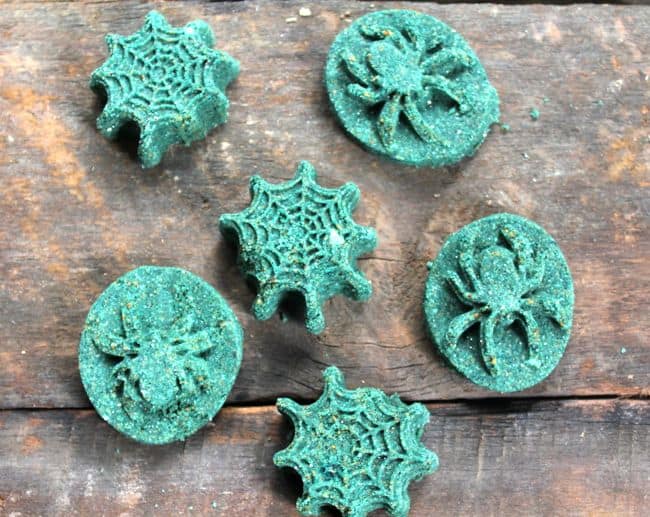 See, they are green! I have no idea why. It's probably some some of chemistry thing that's beyond me.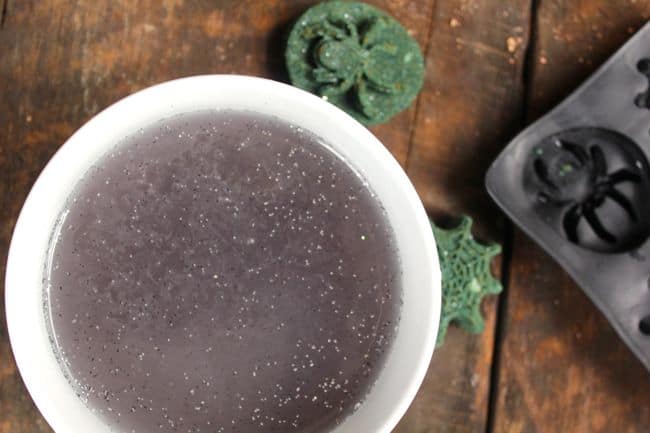 Here is a picture of them in water to show that they do turn black. I definitely recommend "spooky" bath night complete with a ghost story or two.
47