Do bath bombs ever really get old? I'm that crazy person who eats soup in August and enjoys a long, hot soak in the dead of summer. So I'm going to say nope, they're a year-round luxury. But Halloween really brings out the kid in me, so it seemed like the perfect time to make a new batch of bombs. And since Lush bath bombs always has the coolest, I took my inspiration from one of their current offerings (and one of my personal faves) – the turmeric latte. Using their ingredients as inspiration for my copycat DIY, I whipped up these Lush-like Halloween bath bombs in 30 minutes flat.
And guys, they're so good.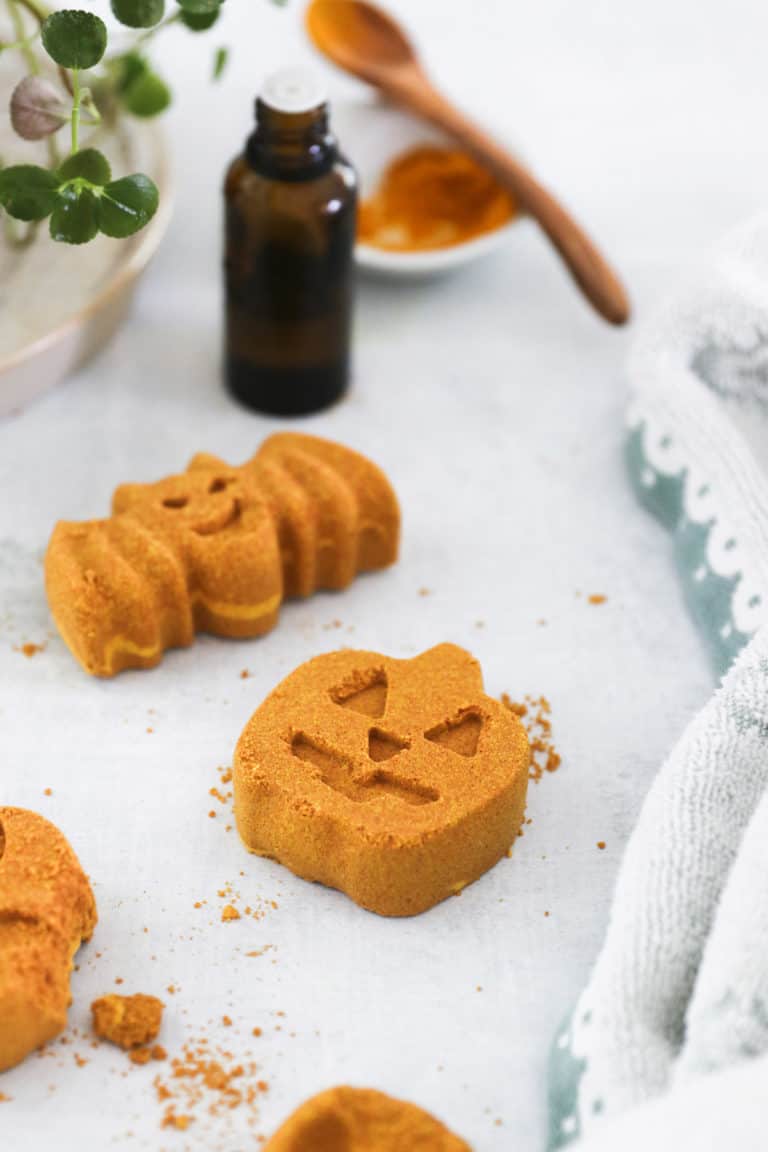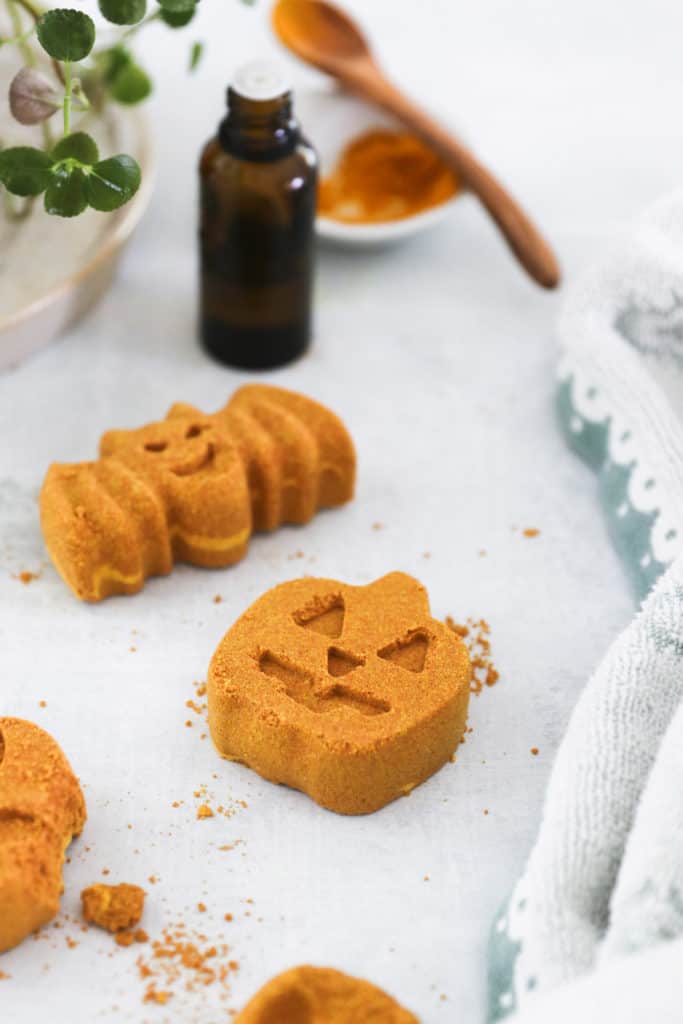 Lush-like Halloween Bath Bombs
When it comes bath bombs, ingredients matter. You don't want to be soaking in a tub full of chemicals or iffy ingredients, so I try to keep things as pure as possible when making my own. Not only is turmeric a great way to add some festive Halloween cheer to your bath bombs, but it's so, so good for skin.
Thanks to its anti-inflammatory and antibacterial properties, turmeric is said to work wonders on problem skin. It helps reduce redness from blemishes and inflammatory skin conditions like eczema and rosacea, while also encouraging skin regeneration, boosting collagen and diminishing the effects of free radicals.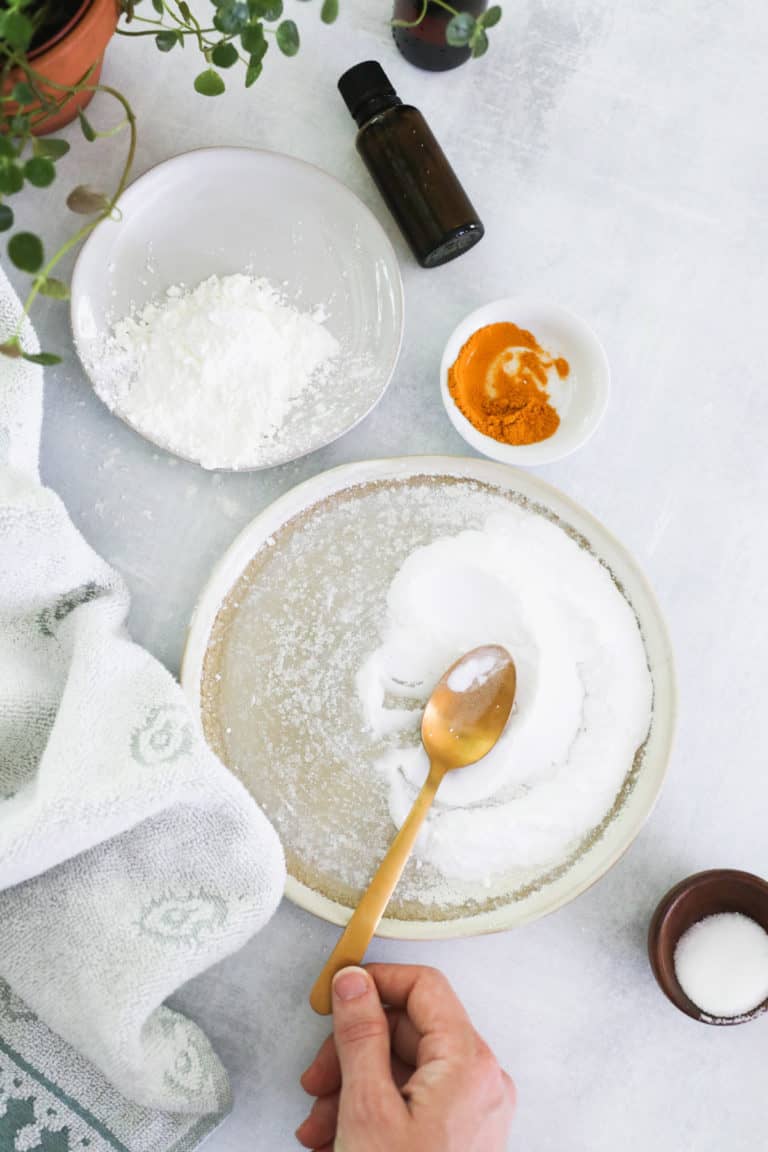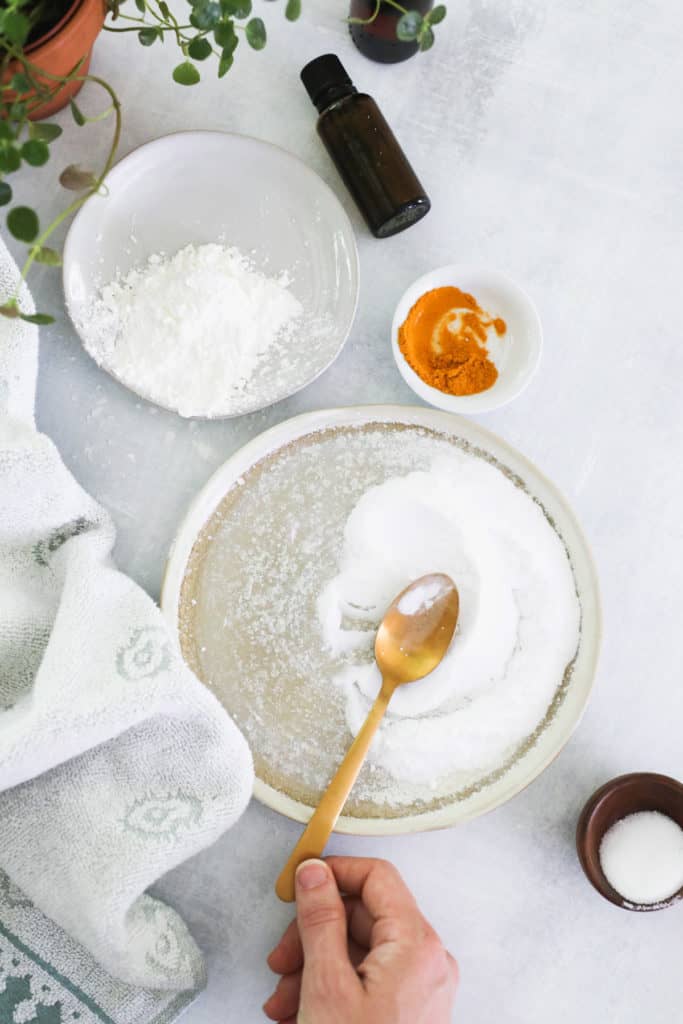 Aside from turmeric, Lush's turmeric latte bath bombs contain a plethora of other good-for-you ingredients as well. Aside from the standard bath bomb ingredients—baking soda, citric acid, and corn starch—they also contain things like coconut milk powder, vanilla absolute, gardenia extract and iron oxides for natural color.
Here's what makes 'em so great for skin:
Coconut milk powder
Made by grating fresh coconut and mixing it with water, coconut milk powder is super soothing for parched skin. It's naturally high in fatty acids, vitamins and minerals that brighten skin and restore moisture. Plus it's a great cleanser that deep cleans pores without making breakouts worse.
Vanilla Absolute and Gardenia Extract
Mainly used for scent, vanilla absolute and gardenia extract also have anti-inflammatory and sedative properties. I didn't have vanilla absolute but I was able to reap the same benefits with vanilla essential oil. And in place of gardenia extract I used jasmine absolute, which smells amazing and is known for being super relaxing.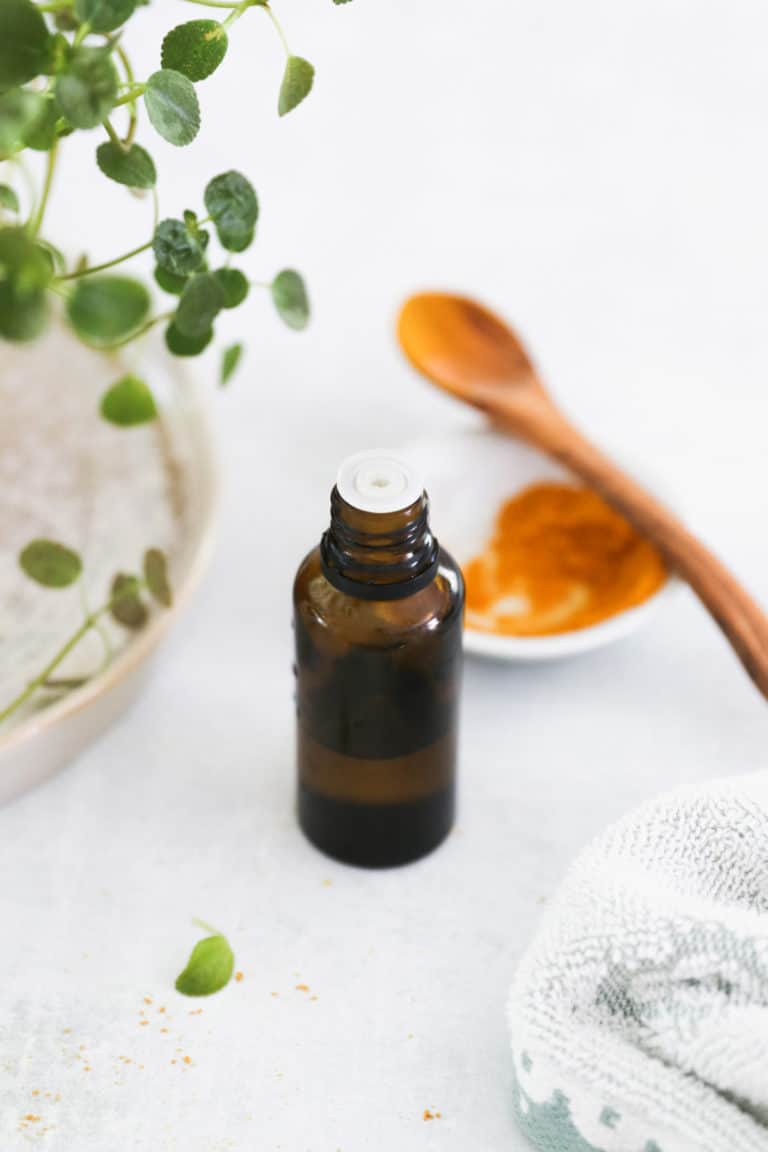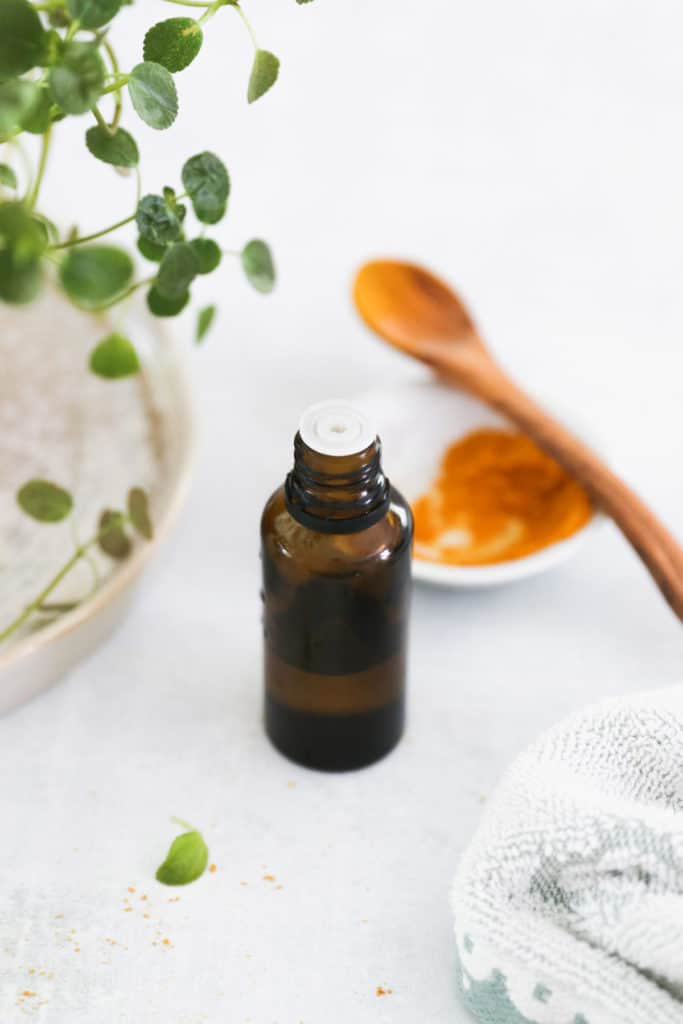 Iron oxides
Iron oxides aren't mandatory, but they're a great way to give your Halloween bath bombs an orange hue without irritating sensitive skin (like some spices) or causing an allergic reaction. Plus, since iron oxide doesn't stain quite as easily as turmeric, you can lighten up on the turmeric and still enjoy the festive color without tinting your skin or the tub. For some odd reason, I had iron oxide powder leftover from an old project. So I just added a tiny amount (about 1/8 teaspoon) to my dry bath bomb ingredients and mixed everything together to get a soft orange hue. Feel free to leave it out altogether or sub in a pinch of cinnamon for a similar effect.
That being said, there will inevitably be a bit of staining with these bath bombs. Make sure you give your tub a good scrub after your bath (I find that scouring powder works great and it gets rid of soap scum to boot) to prevent any long term discoloration. And use an old towel to dry off and maybe even hop in the shower to rinse off your skin. Any staining of the skin should fade within a few hours to a day.
How to make Halloween bath bombs
Ingredients
1 cup baking soda
1 cup citric acid powder
¼ cup cornstarch
¼ cup coconut milk powder
2 tablespoons turmeric
1 teaspoon iron oxide powder for color (optional)
15 drops vanilla essential oil
15 drops jasmine absolute
3 tablespoons sweet almond oil or melted coconut oil
1/2 tablespoon water
Silicon Halloween molds
Instructions
1. In a medium bowl, mix together all of the dry ingredients. Feel free to add more turmeric for color, just remember that the more you add, the more it will stain your tub (and keep in mind that they will look considerably darker once you add the wet ingredients, as well).
In a separate bowl, whisk together the wet ingredients. I chose to use coconut oil for mine because it's a lot easier to remove them from the mold that way. But you can use almond oil instead, they'll just be a little more delicate.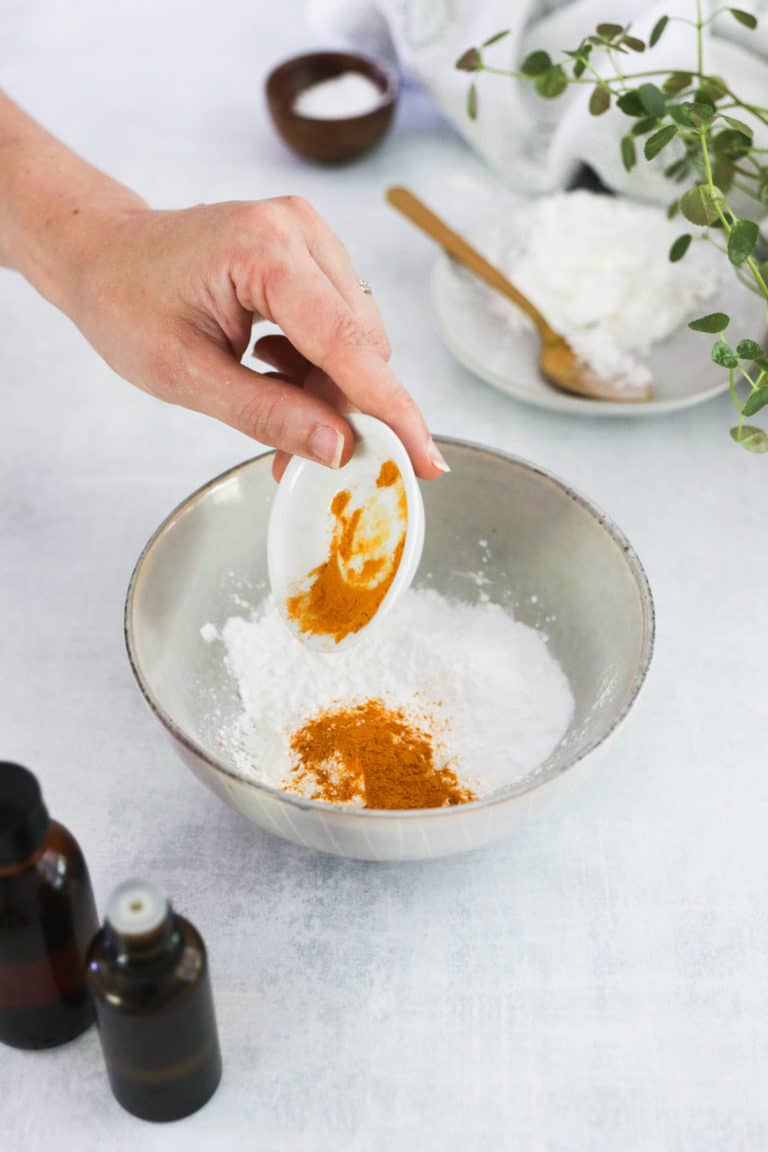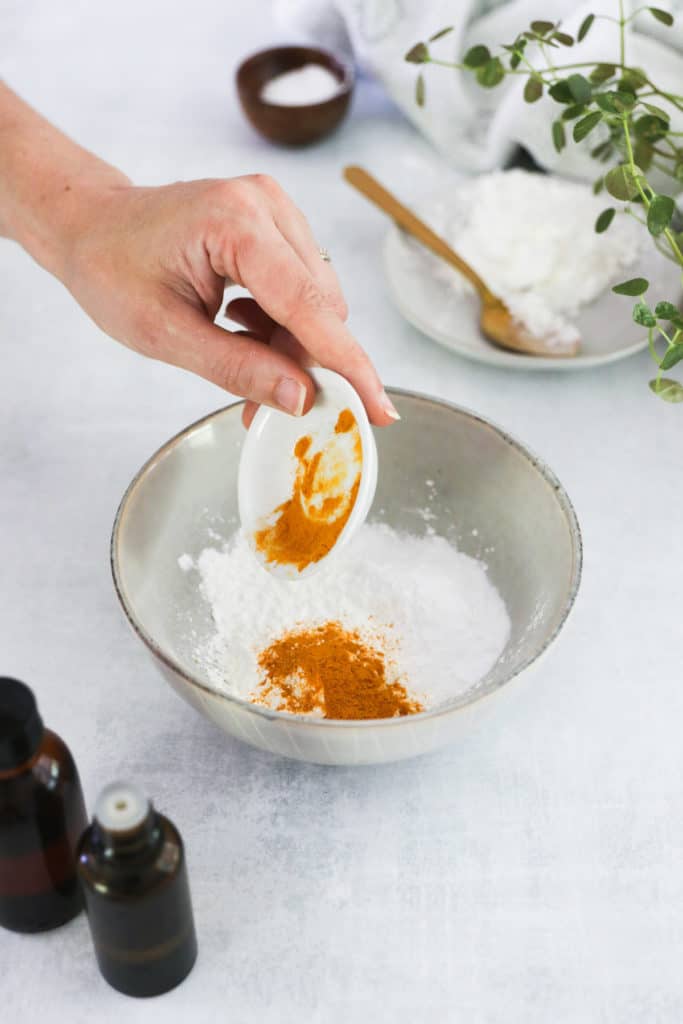 2. Then slowly add the wet ingredients to the dry (there will be a little bit of fizzing—don't panic!)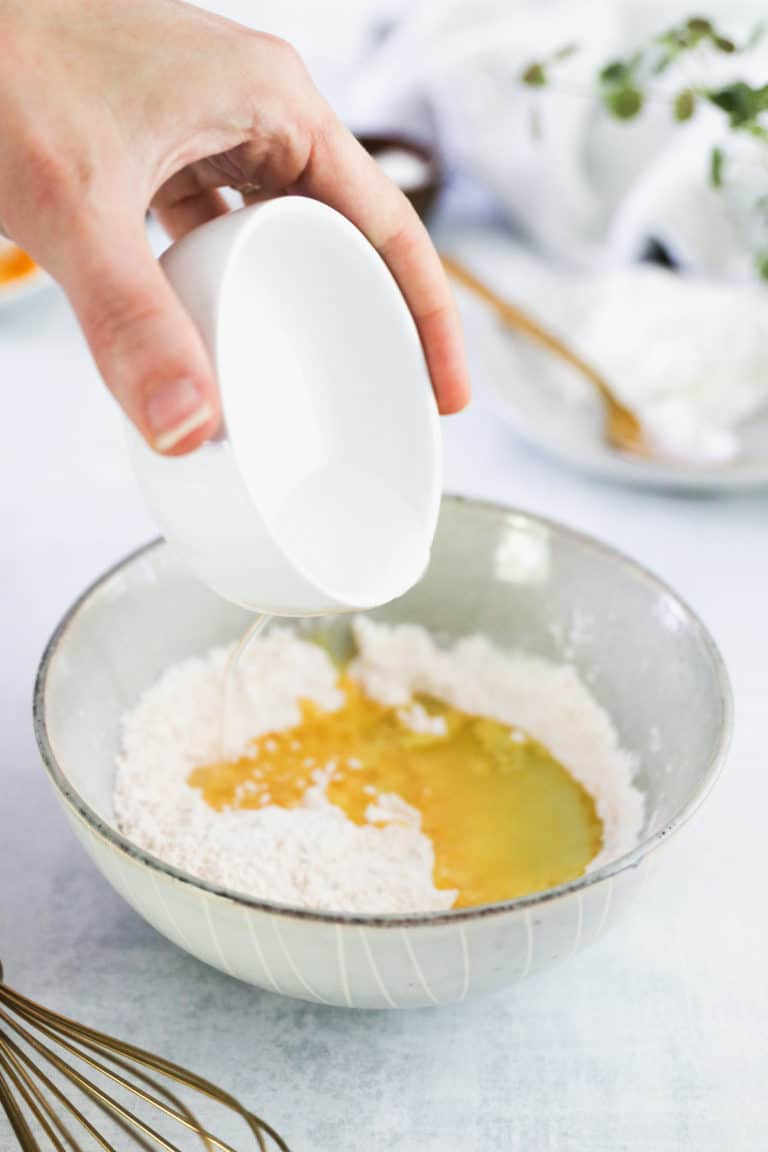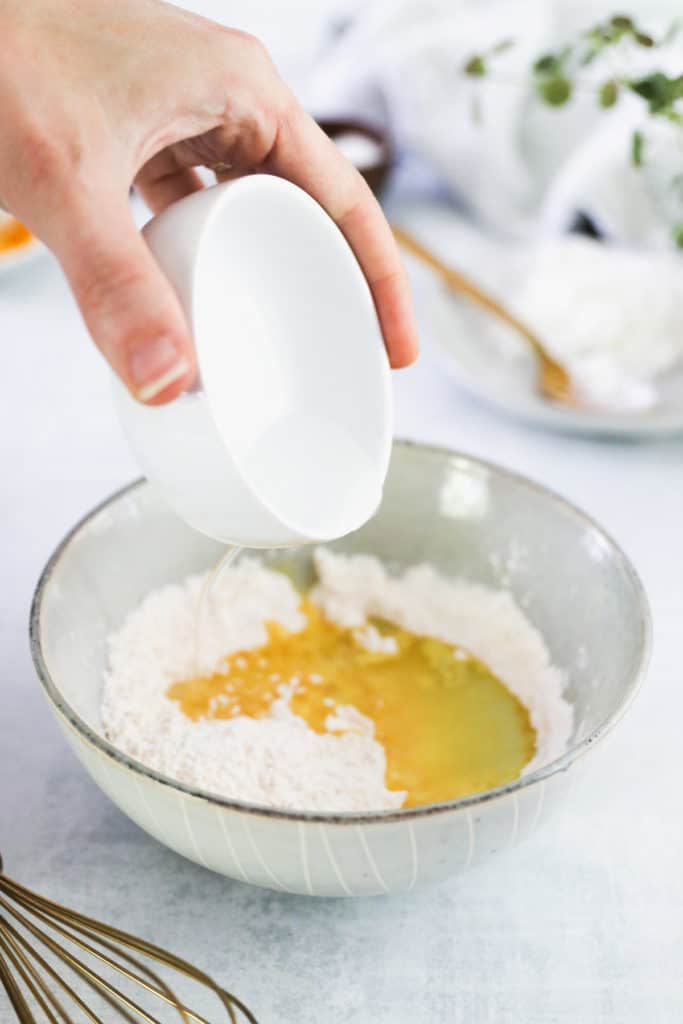 3. Gently whisk to thoroughly mix all the ingredients. You can use your hands for this step, just be sure to wash them immediately to keep your fingernails from staining.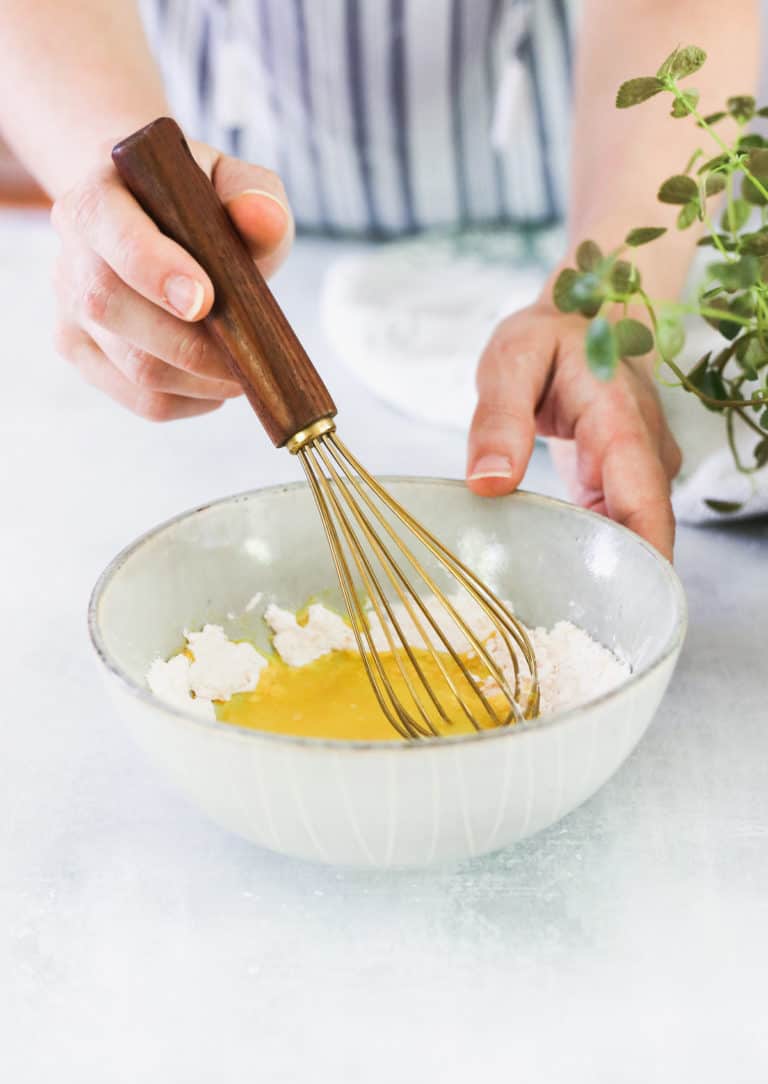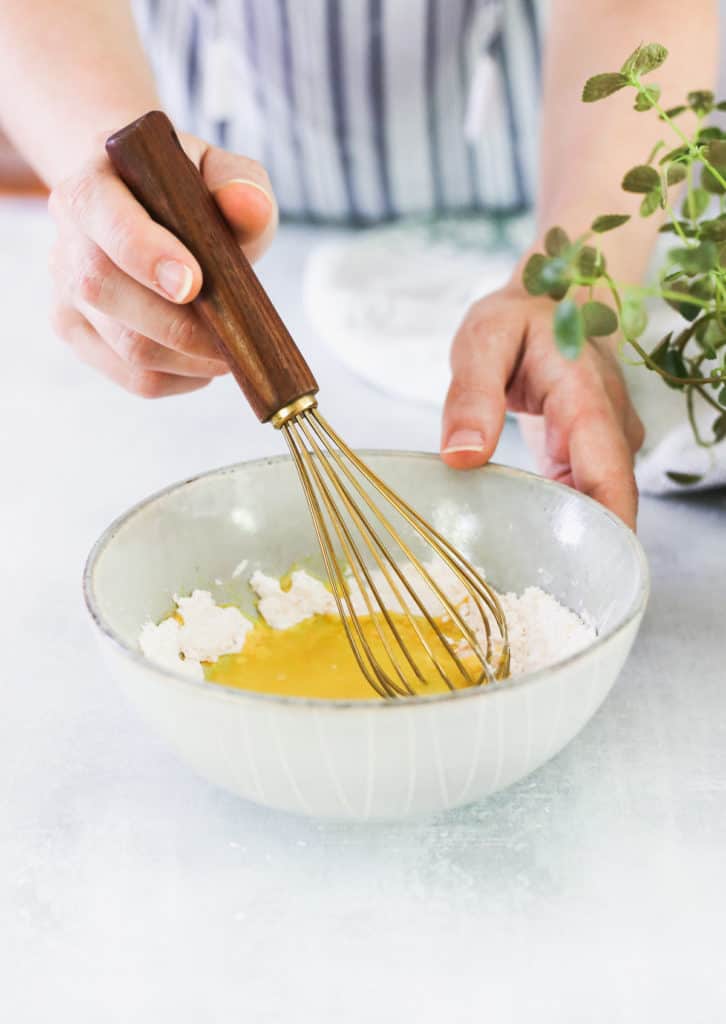 4. Spoon the mixture into your silicon mold and use your fingers to gently press it down. Keep adding more and pressing it down until the mold is completely full.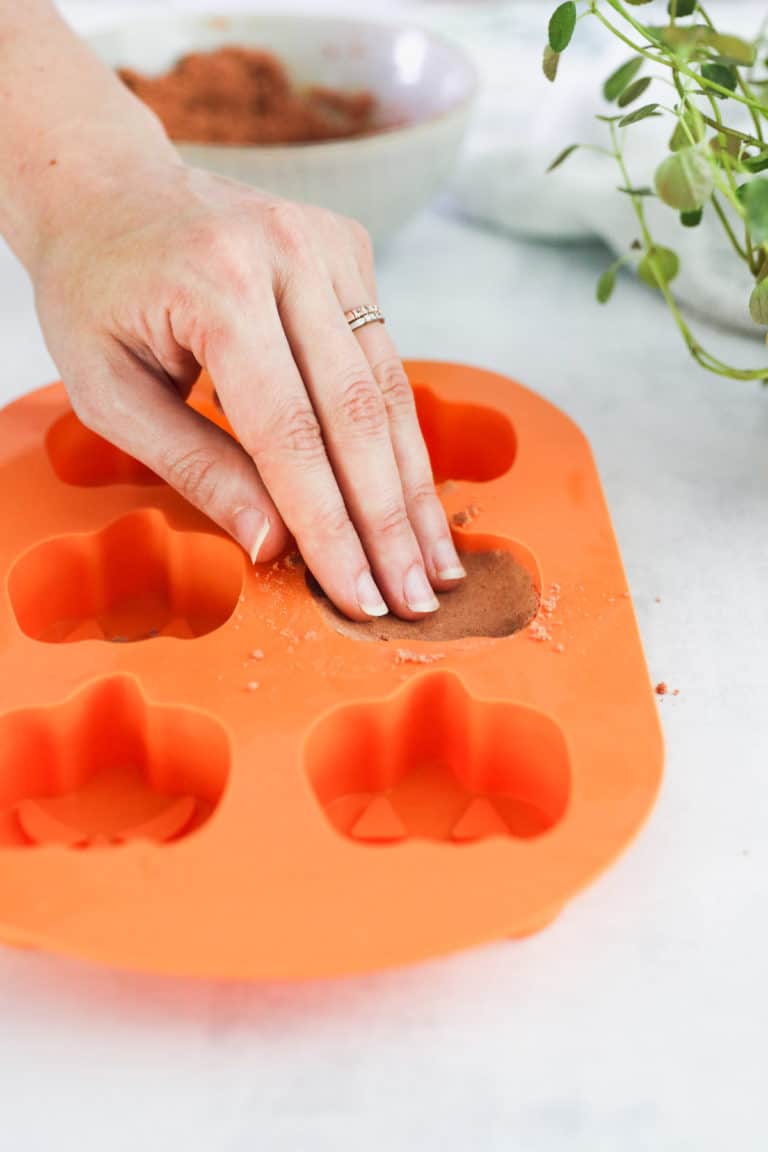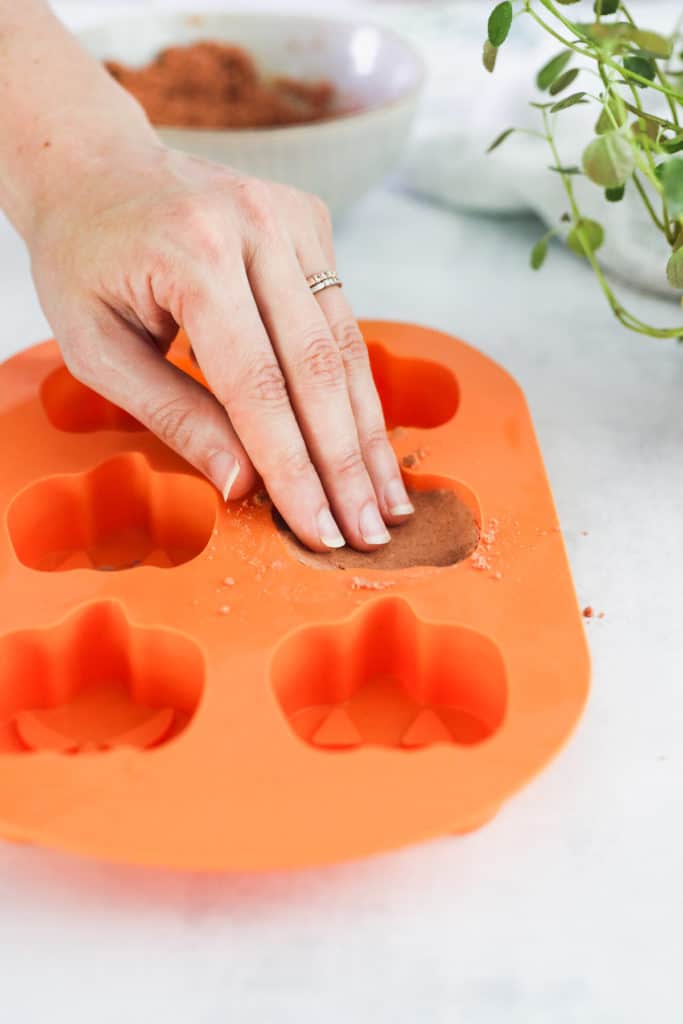 5. Let your bath bombs dry overnight on the counter before removing from the mold.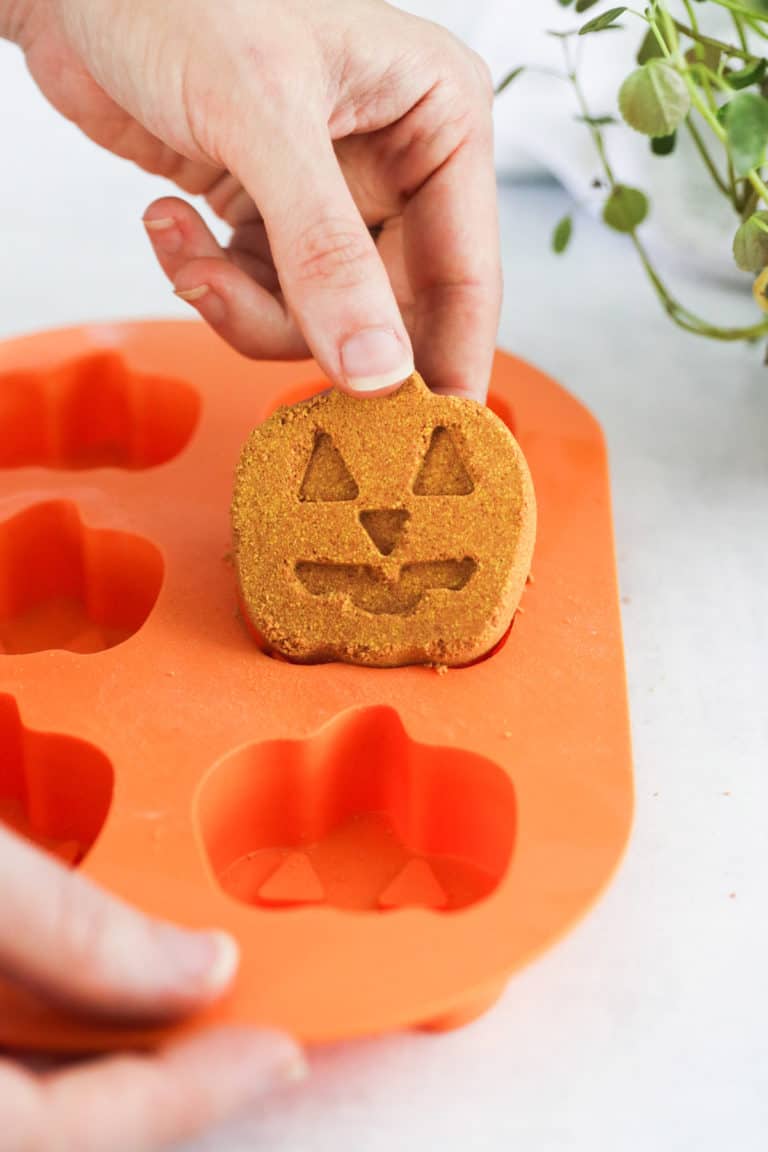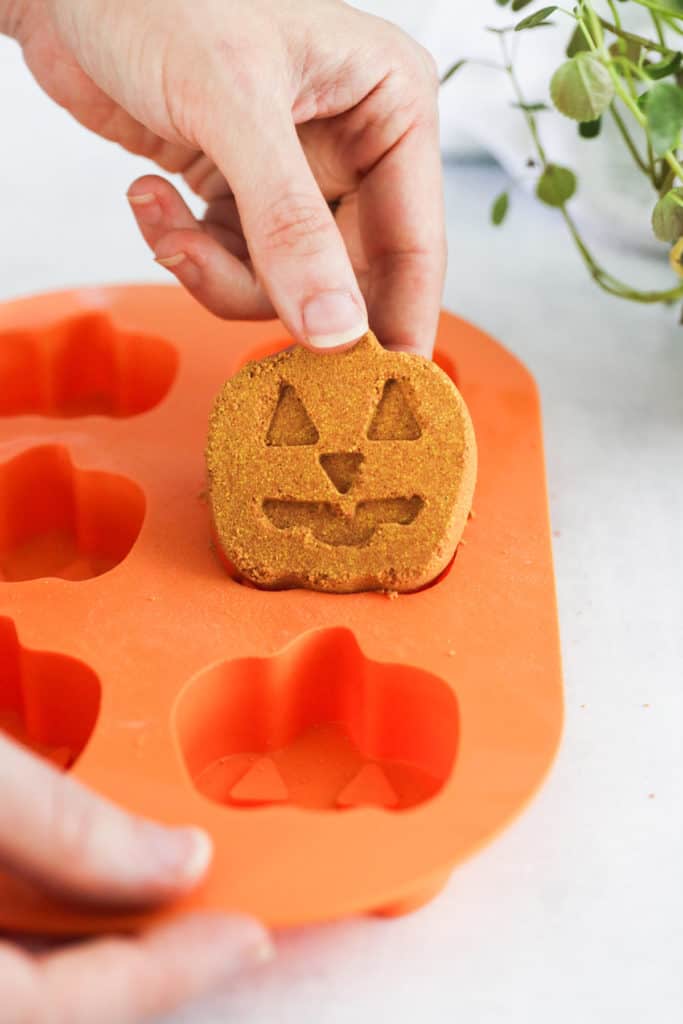 This post was medically reviewed by Dr. Rina Mary Allawh, M.D., a dermatologist who performs adult and pediatric medical dermatology, skin cancer treatment and cosmetic dermatology. Learn more about Hello Glow's medical review board here. As always, this is not personal medical advice and we recommend that you talk with your doctor.
79