What is that saying about kissing a lot of frogs before you meet your prince? Yeah, well, I feel the same way about DIY bath bombs! In a recent attempt to make some ultra-relaxing bath bombs I was (unpleasantly) surprised at the amount of crap recipes there are out there! Every recipe I tried ended up looking all bumpy and funky and not pretty – and that's if they even came out of the mold at all!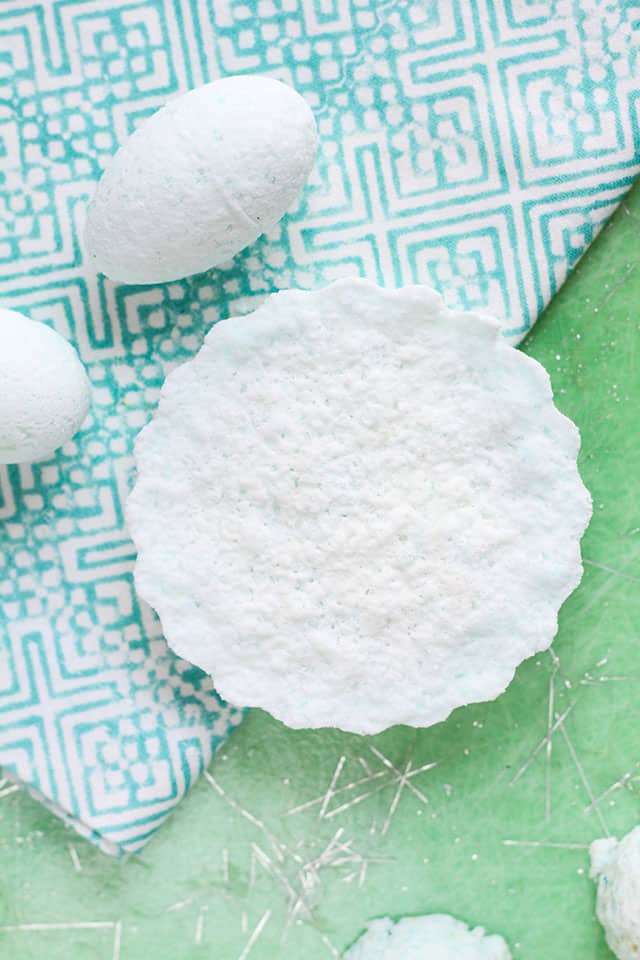 My issue: if I'm going to invest in a few bottles of citric acid and take the time to lovingly hand craft something, I want it to actually turn out. I'm not going to discuss the number of batches I attempted (I just can't go there, it's still too soon) I'm simply going to share the recipe that actually worked so you won't have to make the same mi$$takes I made. Rant over. =)
The silver lining: this bomb recipe is, well, the bomb! Thank heavens for the girls over at A Beautiful Mess, because when they get it right, they get it right! These bombs easily released from the mold, dried quickly enough (I left them overnight) and were still pretty (sans bumps or cracks) after letting them sit out for a few days. The end results were exactly as I expected a DIY bath bomb to be.
How to Make DIY Bath Bombs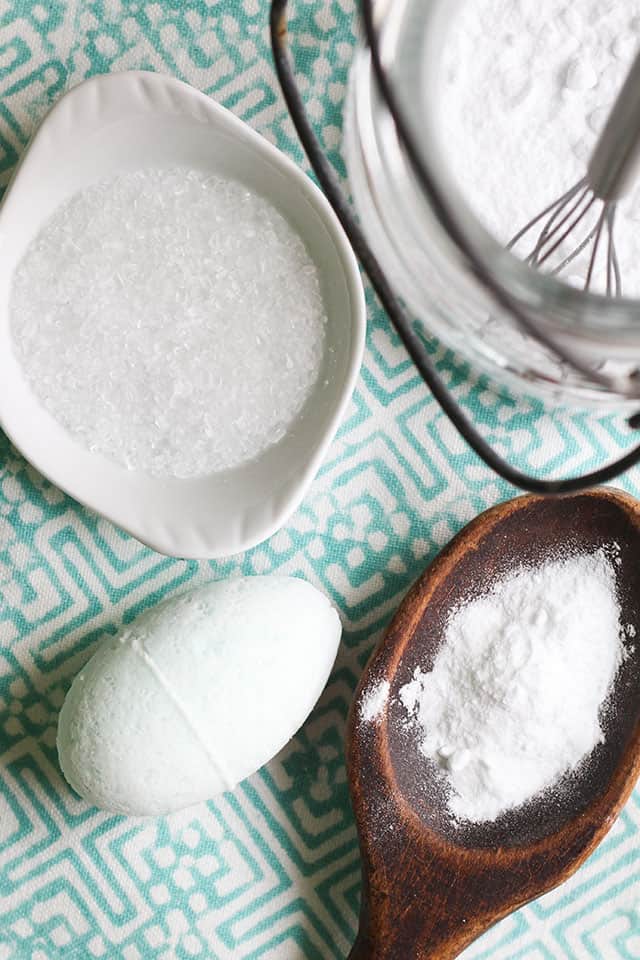 Here's how we made ours:
SUPPLIES NEEDED
4 oz. baking soda
2 oz. corn starch
2 oz. citric acid
2 oz. Epsom salt
1-1/2 teaspoons water
1 teaspoon essential oil
1 1/4 teaspoon coconut oil
1-2 drops food coloring (optional)
Step 1
Combine all dry ingredients in a medium size mixing bowl. Whisk well, removing any clumps.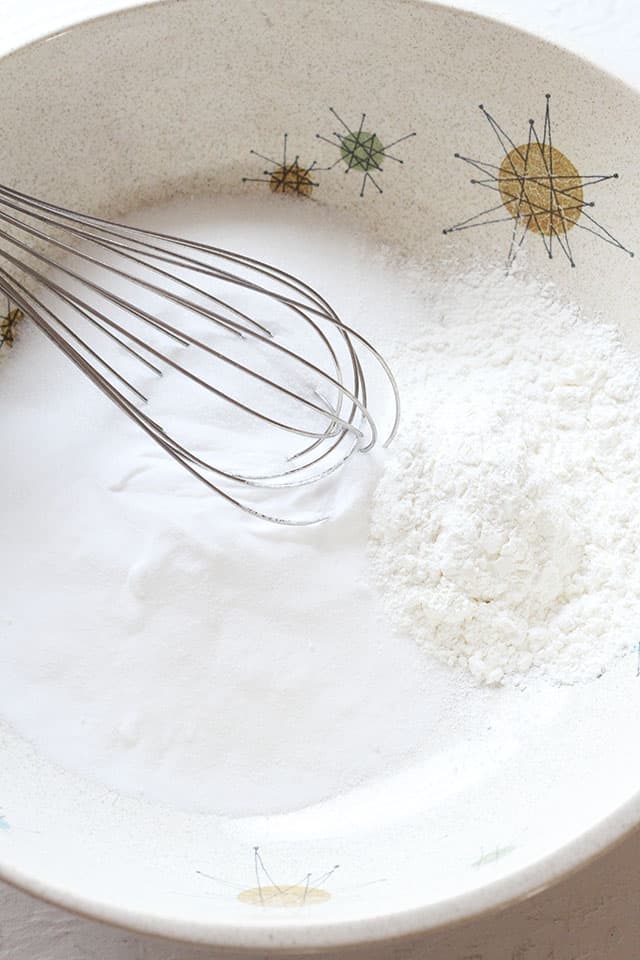 Step 2
In a small measuring glass (with a spout), stir together the wet ingredients and add food coloring if you desire.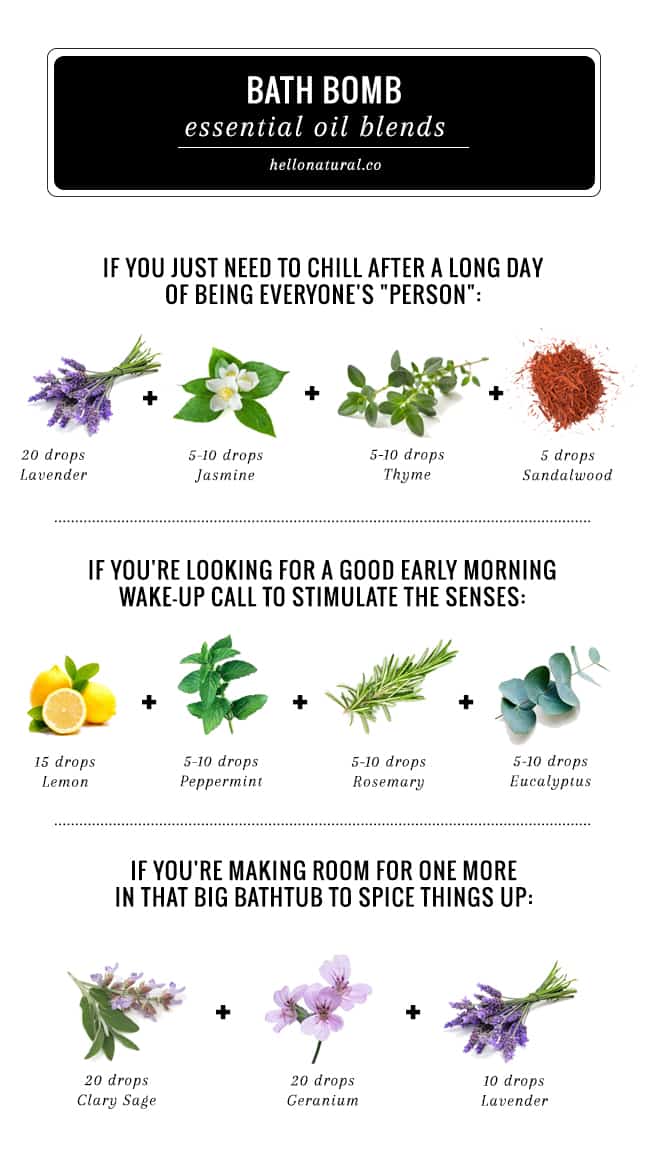 Step 3
Add in the liquids slowly. (I didn't use a measuring glass with a spout, but you should! It will be much easier to control the amount of liquid as it goes in.) Stir the liquid into the dry mix as you go, and try to keep the fizzing and bubbling to a minimum.
Step 4
Once you've added all of the liquid into the dry mixture, you're ready to fill your molds. If you find the two sides of your bomb aren't sticking together, or they are falling apart when you remove them from the mold, you might need to add a tiny bit more water to your mixture and start the molding process over again.
Step 5
Place the molded bombs on parchment paper and allow them to dry overnight. Once dry, wrap the bombs individually in plastic, or store in a container until you're ready to use them.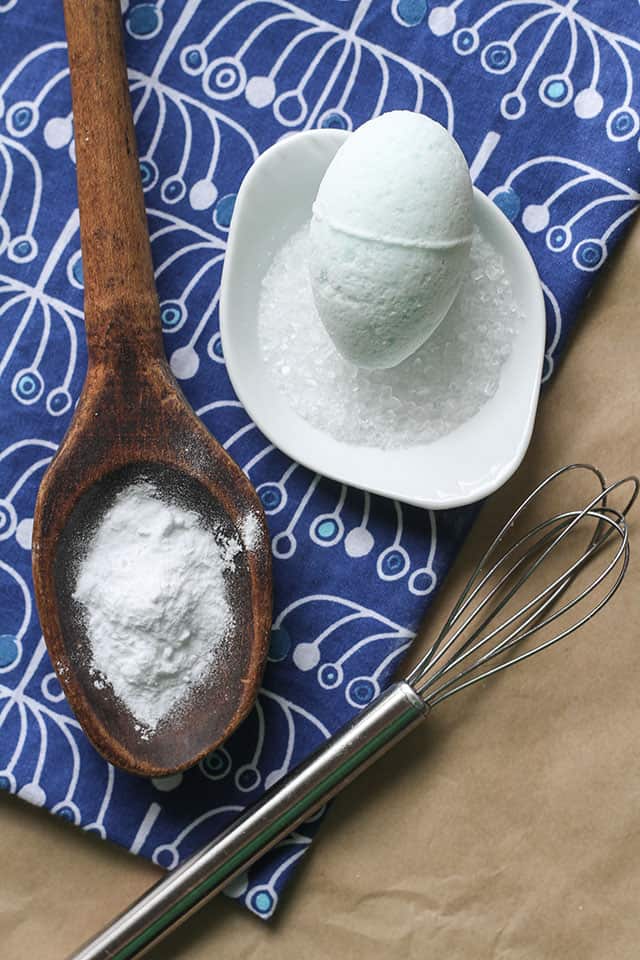 There you have it! Perfectly pretty bath bombs that don't crack, bubble, or contain Kool-Aid. Yes, unfortunately that recipe is floating around out there too.
337