Fenugreek seeds might be in your spice rack right now, but did you know they have multiple uses beyond the kitchen? And one of the best ways to use them is to whip up a fenugreek seed face mask. They're also known as methi and can probably be found in a lot of bulk and/or specialty ethnic supermarkets, so they're super easy to find!
These healing seeds have dozens of therapeutic uses inside and outside of the body [source]. They can be used for every skin type, from acne-prone to aging, hyperpigmented to oily.
Often praised for their anti-inflammatory and antioxidant abilities, fenugreek seeds are rich in protein, niacin, calcium, iron, and beta-carotene [source]. Fenugreek seeds may also nourish the hair shaft, hair root, and hair follicle and are used in the treatment and prevention of hair loss [source] and dandruff [source].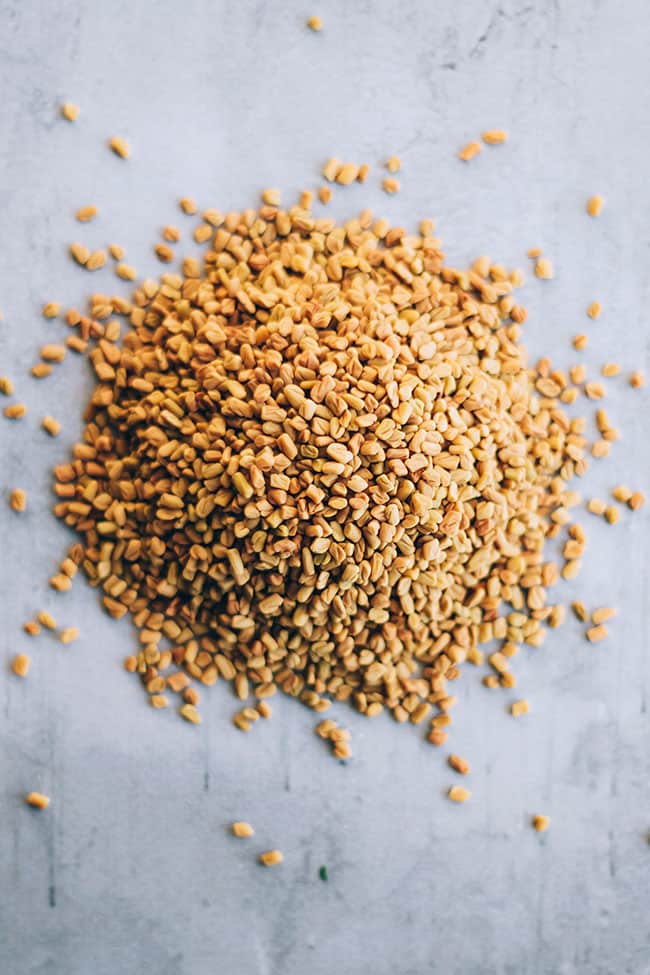 If you suffer from breakouts, you'll especially love that they reduce oil production, and they're natural exfoliants too. This amazing little seed does pretty much everything for skin—whitening, anti-aging, and moisturizing [source]—which is why I'll be making it an important part of my skincare routine!
The best thing about fenugreek seeds is that you don't need to add a long grocery list of ingredients to them in order to reap their benefits. They're super potent on their own and are just as good for your hair as they are for your skin.
I've got one bonus way to use fenugreek for your hair—the only way to find out how is to read this right through to the end!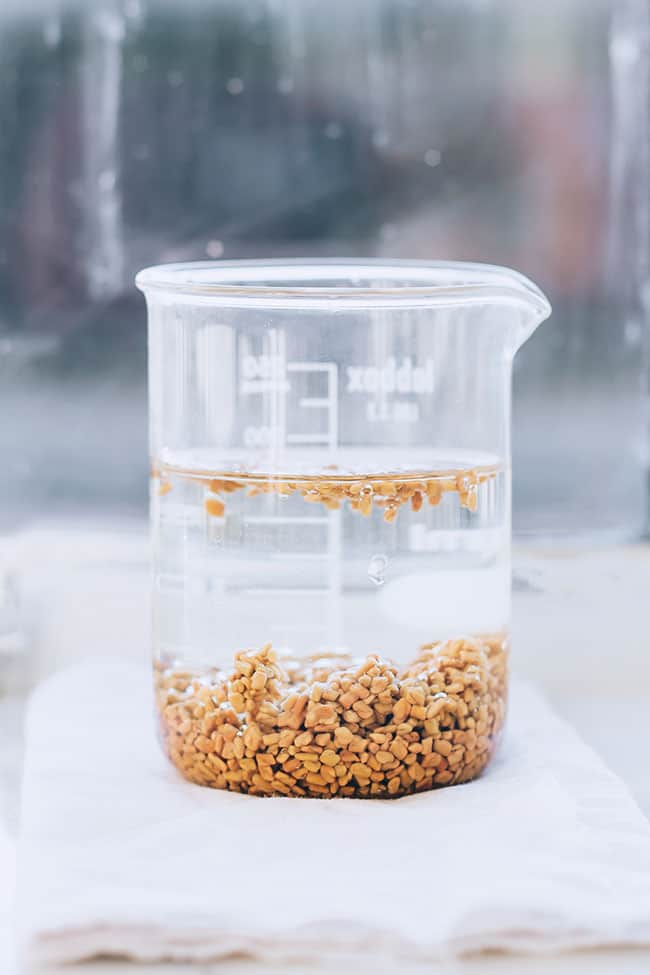 Honey, which is both a humectant and antibacterial [source], is the perfect addition to this prized Indian spice. As a humectant, it adds hydration for a signature glow, while its antibacterial abilities zap breakouts in their tracks.
Together, these ingredients make a wonderful face mask that will leave your skin glowing and healthy. All you need is fenugreek, honey, water, and a blender to make the most of this natural skincare superstar!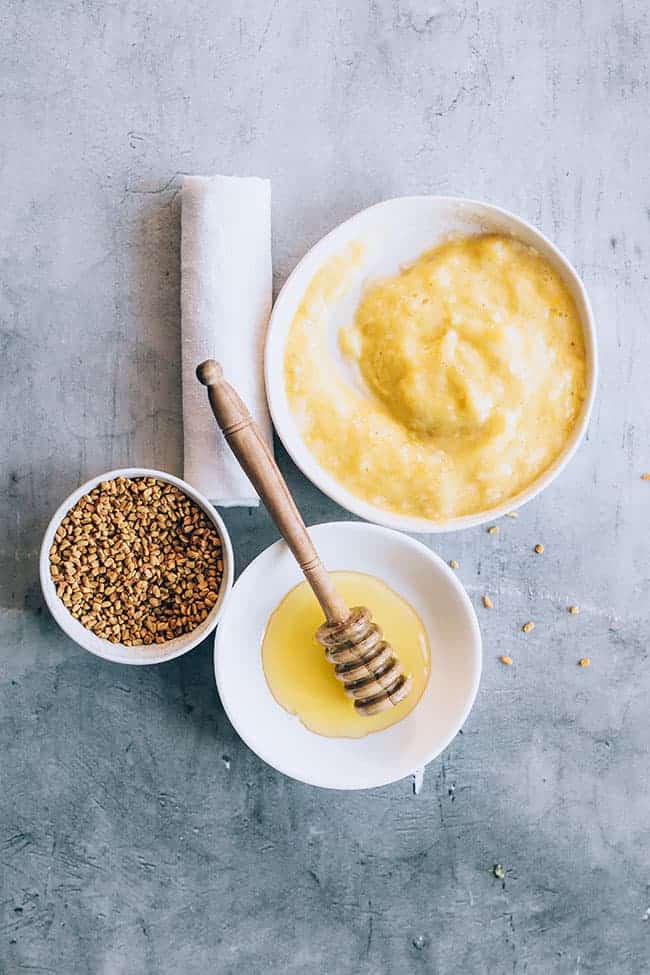 Simple Fenugreek Seed Face Mask
-1 cup organic fenugreek seeds
-2 cups water
-1 teaspoon raw, organic honey
In a covered bowl, soak the seeds in water overnight. The next day, add only the seeds and honey to a blender (save the water for another use below); blend until a paste forms. Apply to your face and neck and leave on for 20 minutes. It will be thick, but don't worry—it's supposed to be!
Rinse with lukewarm water. Follow with moisturizer to lock in that glow! It's best to make fresh batches of this every time so that your skin can make the most of the potent benefits of fenugreek.
If you make extra, try and use it wherever you can! I wouldn't recommend storing this for later because, at best, it won't be as beneficial for your skin, and at worst, it will just go off and be a total waste of amazing skincare.
What about that fenugreek water that we put aside? Well, that's perfect for using on your hair. Put the leftover liquid into a spritz bottle and spray liberally over your scalp and hair, mainly focusing on the roots but still getting it on the length of your hair.
You can leave it on for the same amount of time as your mask (just rinse out!), or for a super intensive treatment, you can leave it on overnight. After washing it out of your hair, it will look super lush and shiny—I promise!
Other Uses for Fenugreek Seeds
Facial Scrub
Fenugreek seeds can also be used as a facial scrub. After soaking the seeds, blend them without the honey into a paste. Gently massage the paste in circular motions all over your face and neck, avoiding the eye area. Rinse thoroughly with warm water and follow with moisturizer.
Hair Mask
By simply adding an egg yolk into the blended and soaked fenugreek seeds, you have created a hair mask for your scalp and hair. Once you have coated the hair and scalp, leave it on for 30 minutes. It's optional to add a shower cap for deeper penetration. To remove, shampoo thoroughly.
Tea
Lastly, don't forget that fenugreek seeds can be steeped into a tea to enjoy internally. Boil the seeds in water for 5 minutes, and enjoy all the relaxing and healthful benefits of this spice. The seeds can be boiled whole or crushed with a mortar and pestle.
This post was medically reviewed by Dr. Rina Mary Allawh, M.D., a dermatologist who practices adult and pediatric medical dermatology, skin cancer treatment, and cosmetic dermatology. Learn more about Hello Glow's medical reviewers here. As always, this is not personal medical advice, and we recommend that you talk with your doctor.
427