One of the most basic pieces of advice I give out as an esthetician is that dealing with a blackhead when it's just a blackhead is the best thing you can do for your pores. When blackheads–clogged pores filled with sebum (oil), dirt/makeup, and dead skin cells that oxidize when they are exposed to air–sit around for too long, they go deeper into pores and can rupture and become infected with bacteria and develop scarring inflammation. Some theories suggest that all acne originates as a micro-comedone. So, by treating blackheads in their earliest stage, this may prevent more severe acne!
Blackheads also fill and expand pores, and the longer they remain in the pore the larger the blackhead can become and the larger your pore will stretch. Oily skin usually means larger pores, and the risk for blackheads is greater. These simple do-it-yourself blackhead fighting masks are ideal for oily or acne prone skin.
5 DIY Blackhead Masks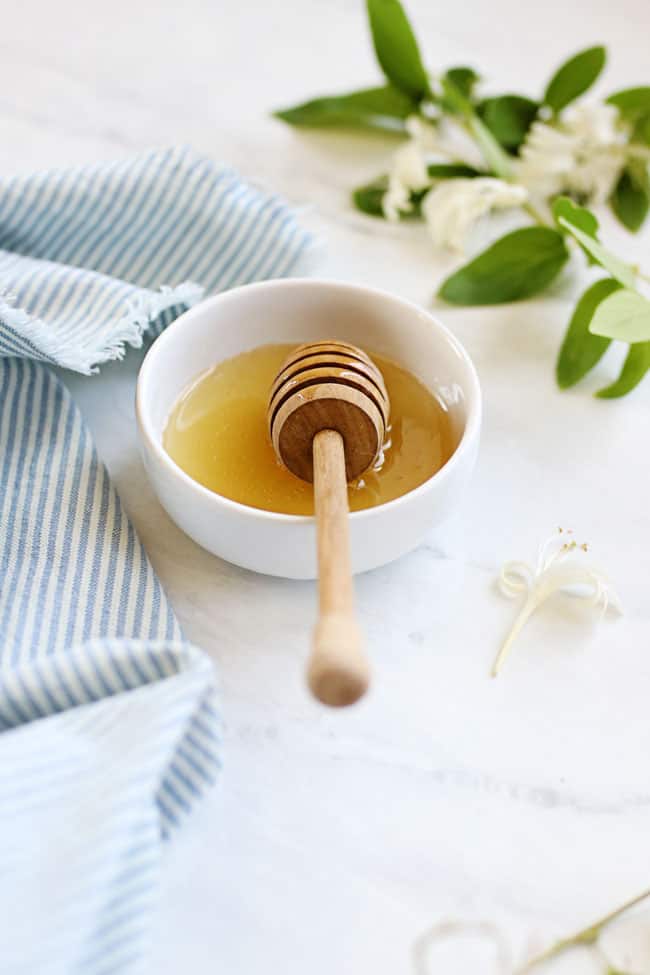 1. Honey Blackhead Mask
Honey is not only antibacterial but naturally unclogs pores as well. Using clean fingers, on a clean, dry face, apply small amounts of raw honey to your middle and ring fingers and gently pat on skin where blackheads are present.
Repeat, concentrating on chin, forehead, and nose area, being careful to avoid the under eye area as bruising can occur. Pat for 1-3 minutes total, not in same area. Gently wash face with warm water when finished.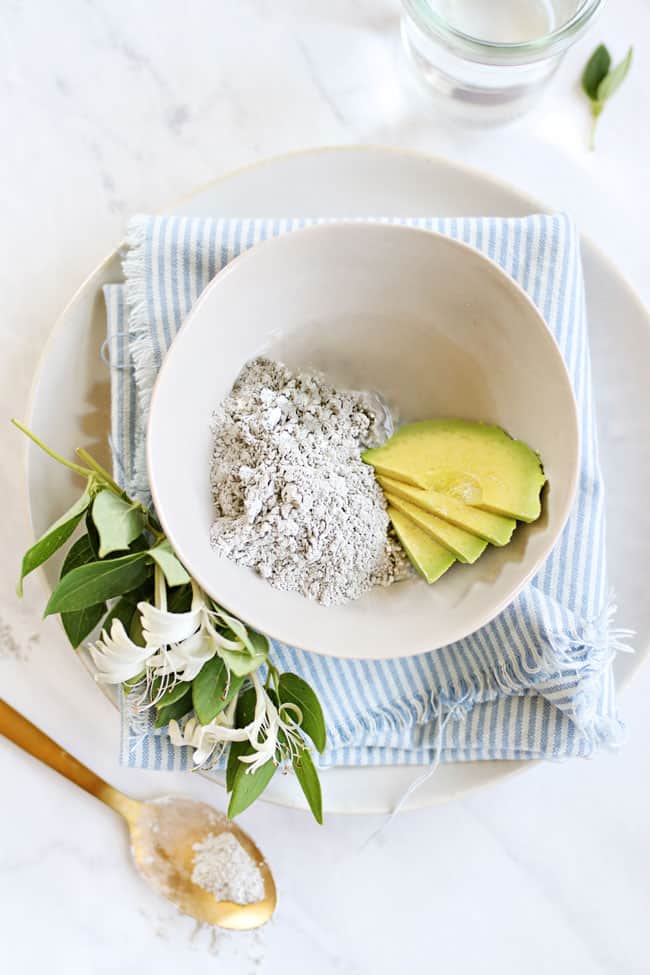 2. Clay Blackhead Mask
Clay is a wonderful ingredient to battle blackheads, drawing out impurities and unclogging pores. Moroccan red clay comes from the Atlas Mountains in Morocco and is ideal for oily and acne prone skin.
Combine ingredients to create a paste. Using clean fingers or a brush, apply mask to t-zone or acne prone areas. As soon as the mask starts to lighten (a sign the mask is dry), rinse with warm water.
Avoid using a metal bowl or spoon for this recipe–instead, use glass or wooden instruments to keep clay's properties potent and effective.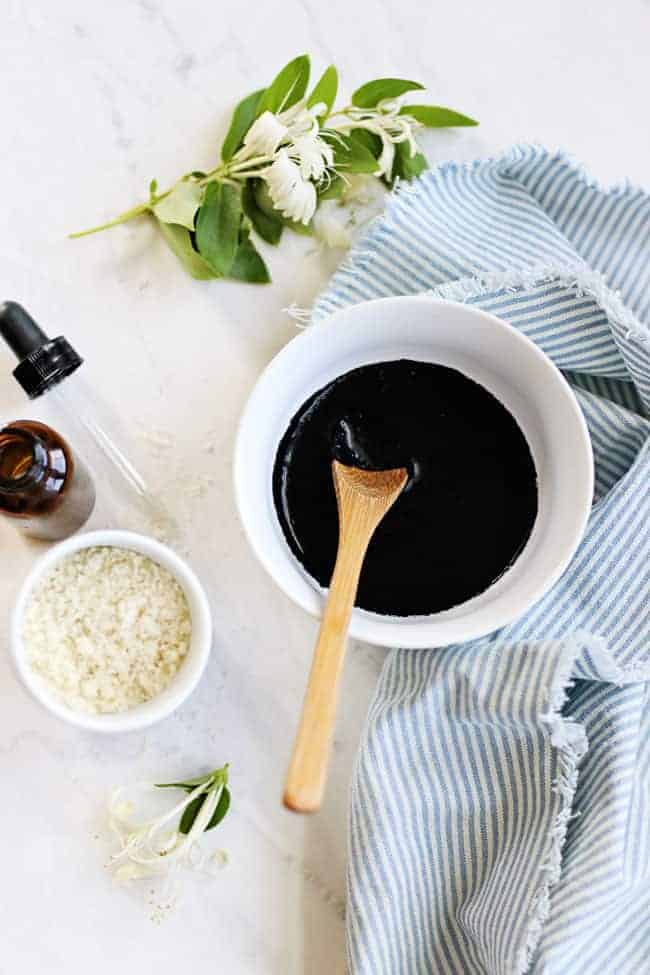 3. Activated Charcoal Mask
Drawing impurities and bacteria to the surface of the skin, activated charcoal scrubs are a fantastic oil blasting recipe for blackheads. Use once or twice a week to fight the blackheads and dislodge those pesky pores.
In a small bowl, stir together the castile soap and oil. Add the rice flour, baking soda, and activated charcoal. The mixture may bubble up a bit. Keep stirring until smooth and creamy. Transfer to an airtight container and store in a cool, dry place.
To use, splash face with a little water so it is damp. Take 1-2 teaspoons of the scrub and gently apply to the face with fingertips in small, circular motions, being careful to avoid the area around the eyes.
To use as a mask, let the scrub sit on the face for a few minutes for extra oil-absorbing benefits. Rinse with lukewarm water and pat face dry. If the scrub becomes dry, add a little water or almond oil and stir again until creamy.
4. Egg White Blackhead Mask
Regularly using a deep cleansing mask designed to control oil accumulation in your pores is crucial to keeping blackheads at bay. This mask should be applied at night once a week since the lemon juice can make skin photosensitive (caution with sun exposure as it may lead to hyperpigmentation of the skin or if you have a history of photosensitivity).
1 egg white
1/2 teaspoon clay
1/4 teaspoon lemon juice
Beat the egg white until fluffy and then add in the clay and lemon juice, mix well. It will form a paste which you will apply to your t-zone area, or any other areas that are prone to blackheads.
If it's a bit thick, which will depend on the type of clay you use, add a 1/2 teaspoon of water. After 10 minutes rinse with warm water. Follow with appropriate night time facial oil or moisturizer.
5. Baking Soda Blackhead Scrub
Combine the baking soda and raw milk in a bowl and then gently scrub the areas with clogged pores and blackheads. Apply gentle pressure in a circular motion with your fingertips.
If you allow this scrub to partially dry it becomes more of a gommage that you can gently remove in circular motions with your fingertips; remove the excess with warm water.
2 tablespoons baking soda
2 tablespoons raw milk
Add an activated charcoal capsule for extra cleansing power
This post was medically reviewed by Dr. Jennifer Haley, a board-certified dermatologist with extensive experience in medical, cosmetic and surgical dermatology. Learn more about Hello Glow's medical review board here. As always, this is not personal medical advice and we recommend that you talk with your doctor.
202