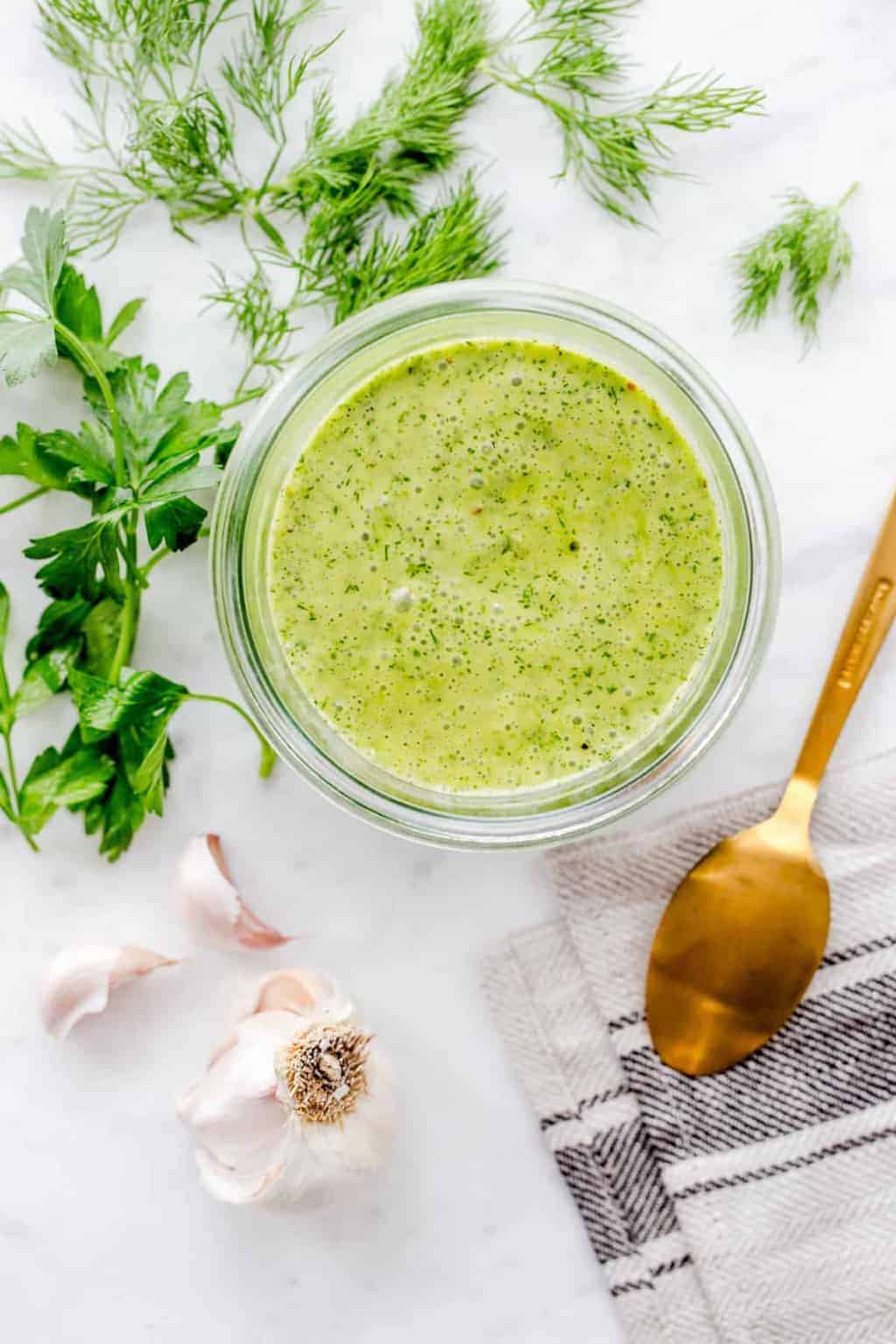 After many years of resisting, I am now fully on the meal prep band wagon. I'm not as consistent as I'd like to be, but I have seen the light. Meal prepping makes my week SO much easier.
As with all things in my kitchen, I try to keep my meal prepping fresh, simple, but full of flavor. I don't typically take on overly complicated recipes to meal prep, but rather focus on base items that can help me pull together a lunch or dinner throughout the week.
Take this Garlic Herb Sauce for example.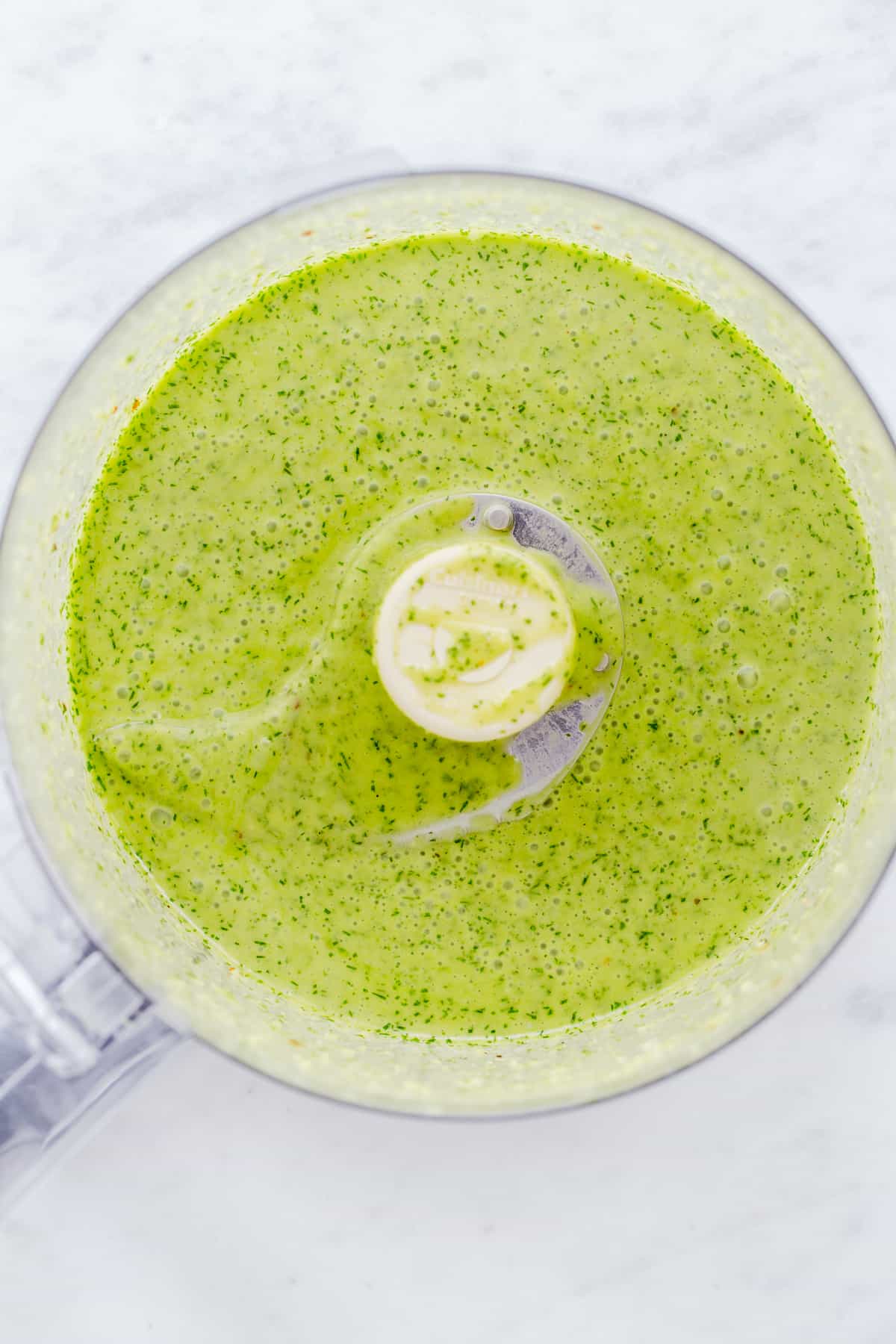 At first glance, this sauce is an herbaceous vinaigrette. This garlic herb sauce is full of robust olive oil, light white wine vinegar, tons of fresh herbs, and a generous amount of garlic. I like to add a sprinkle of red pepper flakes for a little bit of a kick.
With spring trying to find it's footing, I'm looking forward to getting my herb garden started for the sole purpose of always having a jar of this gorgeous green sauce on hand.
Not only is this sauce easy to make, it's extremely versatile. I used a combination of dill and parsley, but you can experiment with any tender, fresh herbs: oregano, basil, cilantro, tarragon - the possibilities are endless.
Having a jar of this garlic herb sauce in your fridge, you are just steps away from pumping up any quick meal. Here are my favorite ways to use this sauce: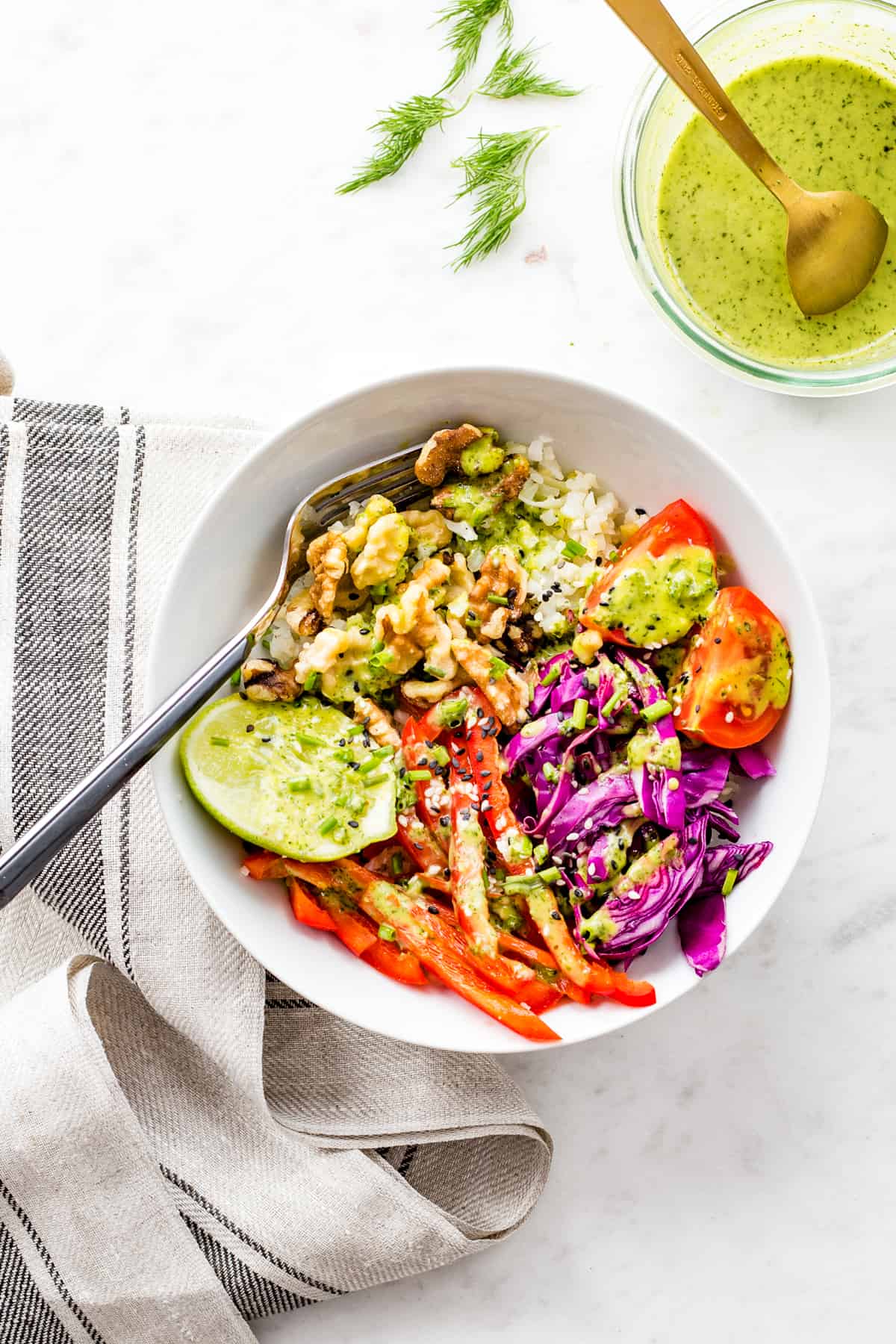 1. Cauliflower Rice Bowls with garlic sauce
Have you tried cauliflower rice? It's incredibly easy to make, or you can pick up a bag of pre-riced cauliflower in the frozen food section of your supermarket. Top the bowls with some fresh vegetables, nuts or beans for protein, and a generous drizzle of garlic herb sauce. This is one of my go-to lunches and dinners any day of the week.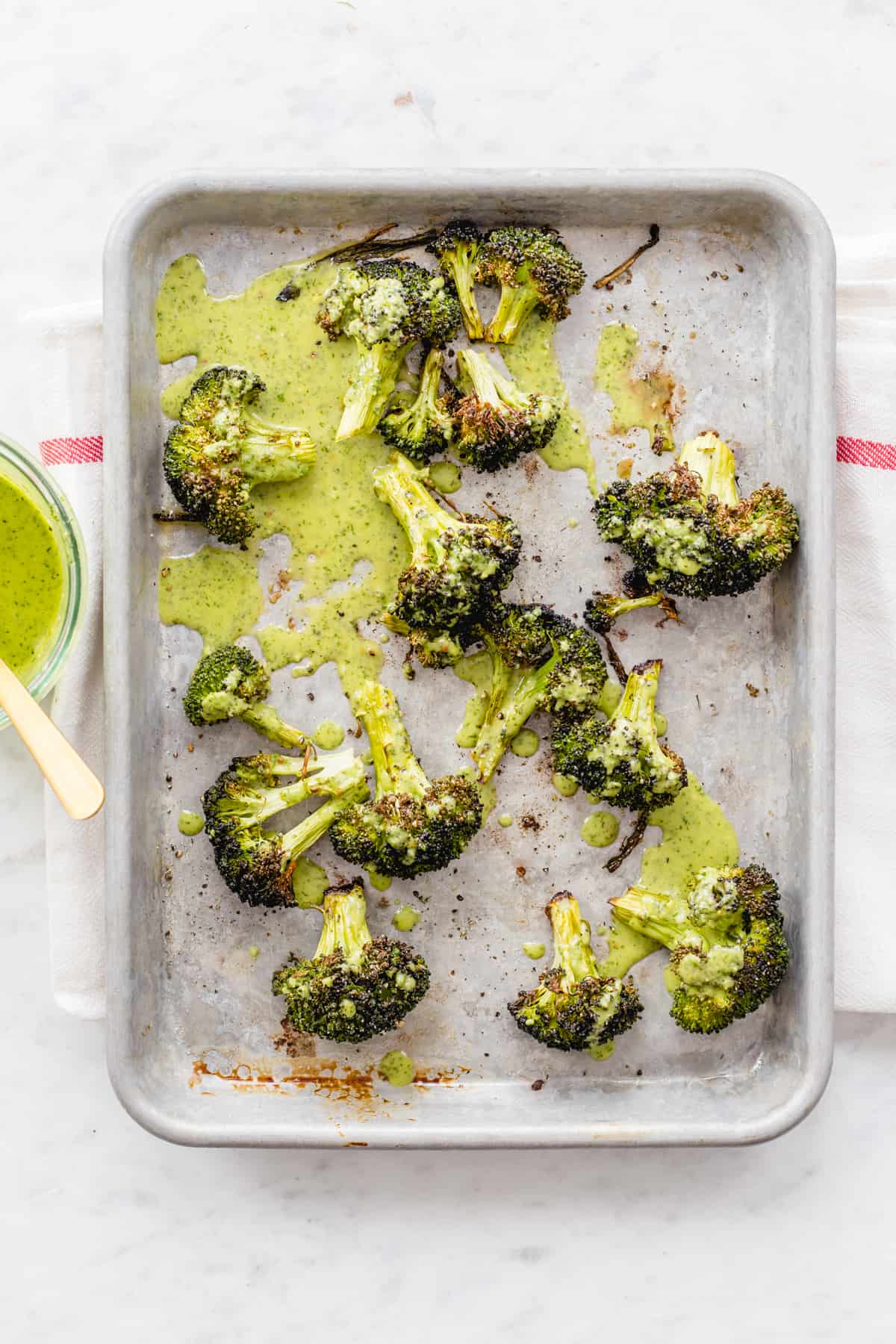 2. Roasted Vegetables with garlic sauce
Roasting is my favorite way to enhance the flavor and texture of many vegetables, particularly broccoli. The florets get tender, but crispy. When they come out of the oven, drizzle them with some garlic herb sauce for a serious flavor upgrade to a super simple side dish.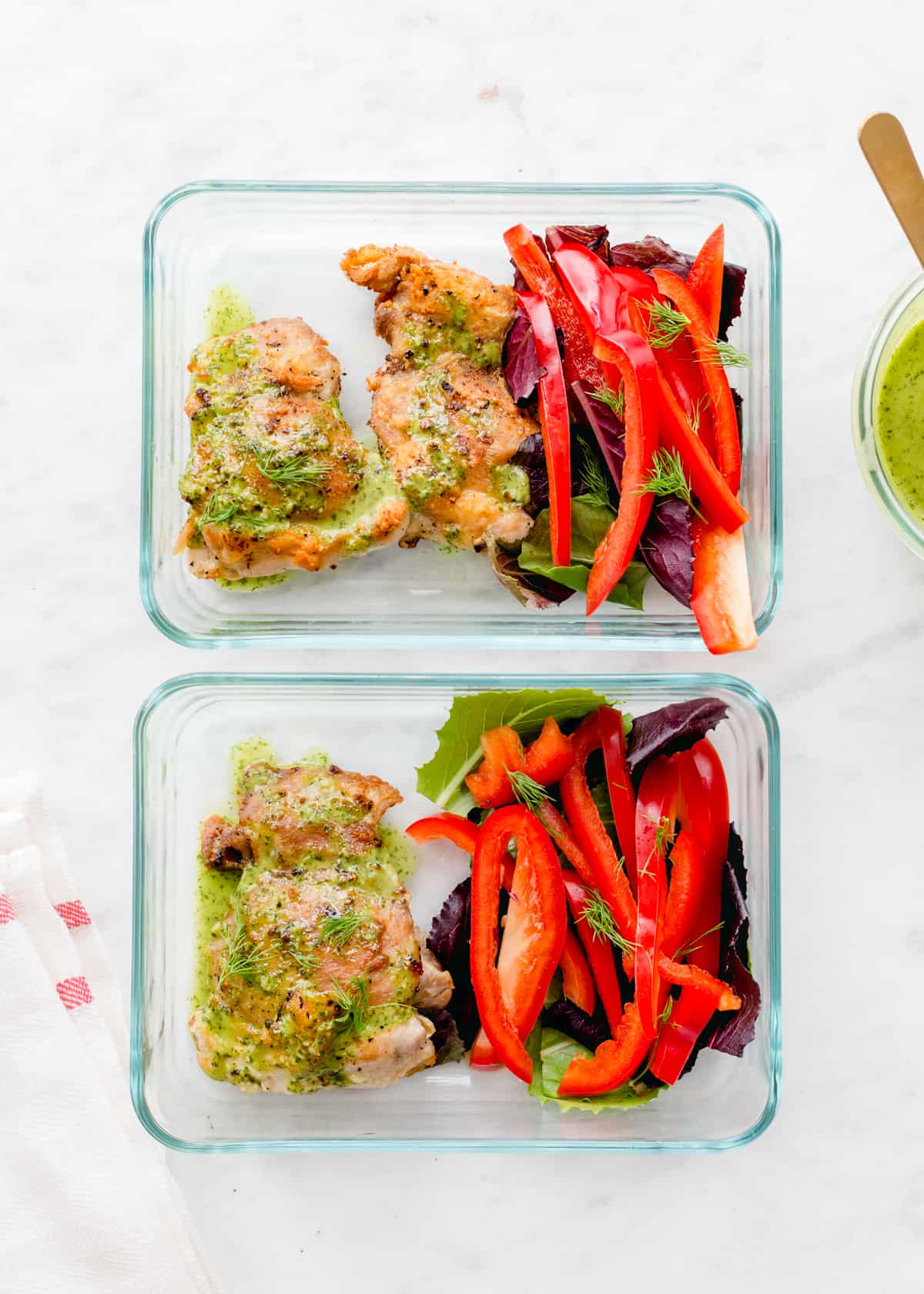 3. Meal Prep Bowls with garlic sauce
Speaking of meal prepping, garlic herb sauce is the perfect companion when prepping lunches for the week. I often roast a large batch of chicken on Sundays and then drizzle it with some garlic herb sauce to go along with a fresh salad.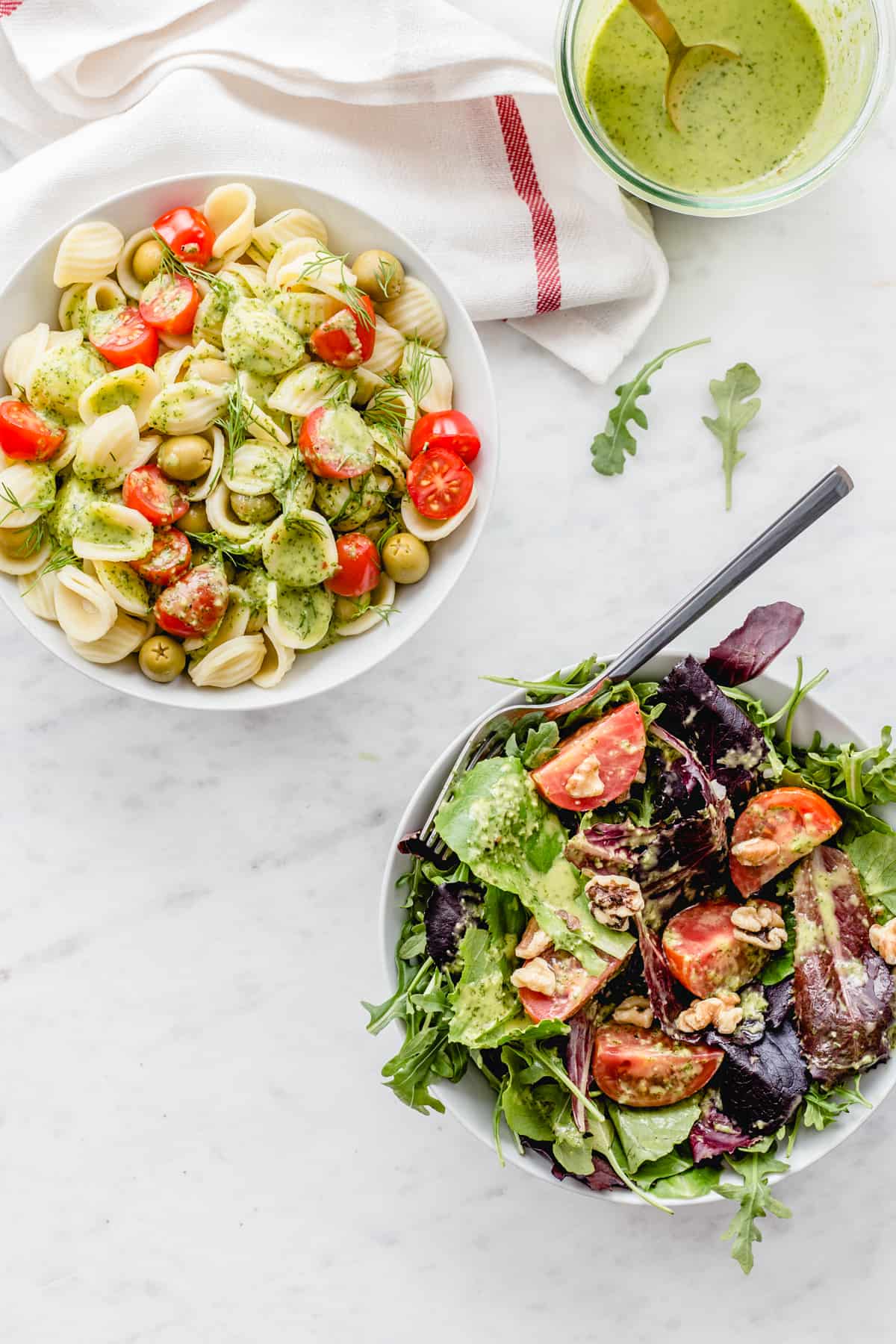 4. Pasta with garlic herb sauce
My kiddos love pasta and pasta salad is a great make ahead dinner or lunch. This garlic herb sauce is perfect for a simple hot pasta dish or cold pasta salad. I will pack this pasta salad with tomatoes and olives into my kids lunch boxes or save it for dinners on a busy night.
5. Salads with garlic herb sauce
Drizzle some garlic herb sauce over a big green salad in place of your standard bottled salad dressing. This is great on a side salad or a salad topped with pan seared tofu or shrimp.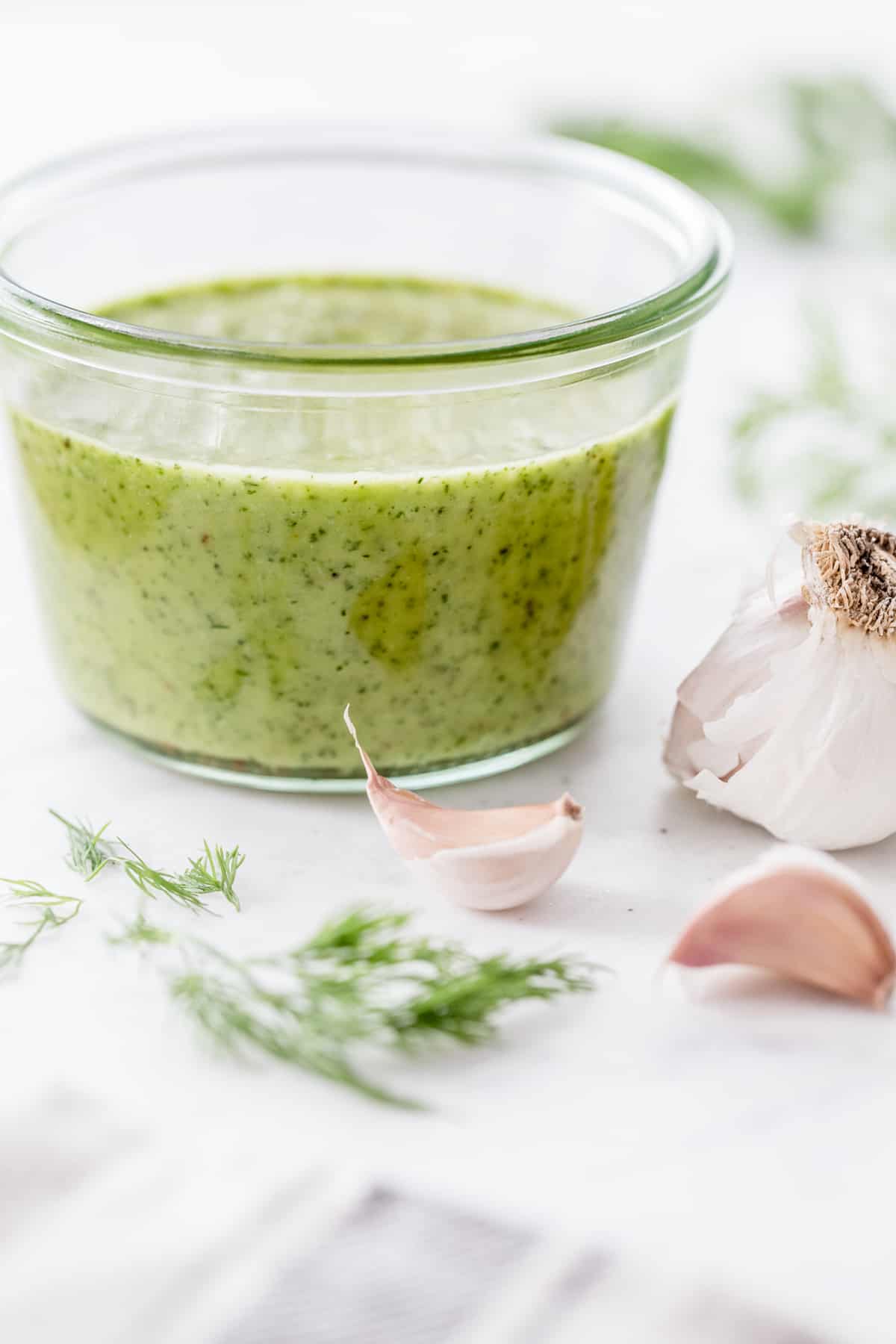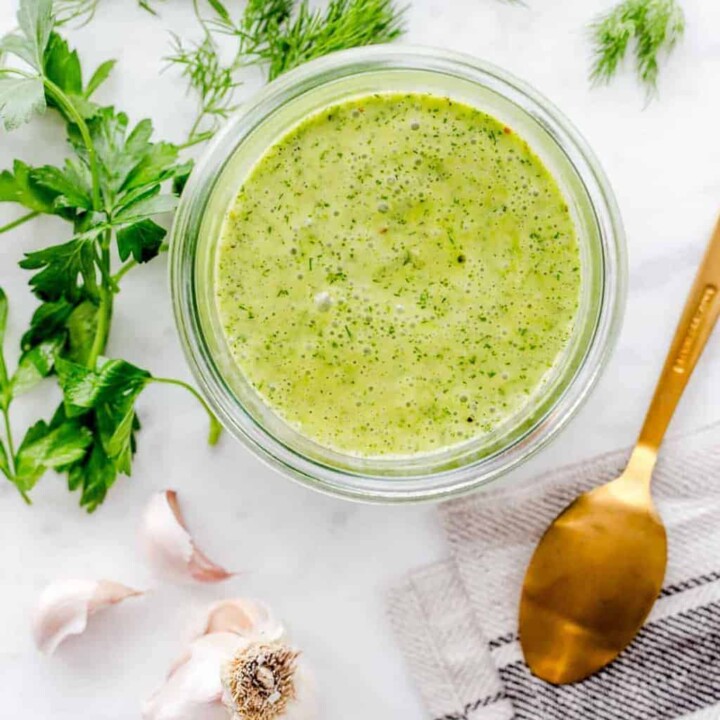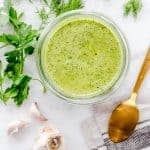 Print Recipe
Garlic Herb Sauce
Start with a simple Garlic Herb Sauce and use it to make 5 weeknight dinners. We'll show you how!
Ingredients
½

cup

extra virgin olive oil

½

cup

white wine vinegar

⅔

cup

fresh herbs

3

cloves

garlic

¾

teaspoon

salt

½

teaspoon

black pepper

¼

teaspoon

red pepper flakes
Instructions
Place all ingredients into a food processor and process until garlic and herbs are completely blended. 
Notes
This recipe can be doubled or tripled for use in multiple recipes throughout the week.
Sauce can stored in the refrigerator for up to 4 days. 
Nutrition
142