Do you hate salads? Everyone assumes that since I'm a vegetarian, I must subsist entirely on greens (and tofu), but to be honest, I'm pretty meh about salads. But "meh" is a lot better than my previous status as ardent salad hater. While I still don't like most boring salads, the ones that I love, I really love.
So if you consider yourself a salad hater, take heart: you probably don't really hate all salads. You just hate most salads and once you pinpoint what it is that you dislike, you can figure out how to make a salad that appeals to you. Yes! You can learn to like salad!
How to learn to like salad
Here's how to get over your salad haterism—and some recipes to try too.

Reason #1: You've Never Found a Dressing You Like
Is finding a good dressing your issue? For me, it was definitely a factor: I wasn't a fan of creamy dressings, sweet dressings were too sweet, and vinaigrettes were too acidic. I ended up discovering that I loved tahini dressing and that became my go-to. Even simply tossing your greens with a flavor-infused oil can be just what you need to make your salad more palatable.
Experiment with store-bought or homemade dressings made with unique flavor combinations, like this Mango Basil Dressing.
Hydrating Romaine Salad with Mango-Basil Dressing from Hello Veggie

Reason #2: Salads Are Boring
If you find salads boring, it's time to rethink the definition of salad. One of my favorite cookbooks is Terry Hope Romero's Salad Samurai, which has amazingly creative vegan salads—most of which you can totally make a meal out of too. I've also heard good things about Food52's Mighty Salads.
Add different flavors and textures to your greens and don't be afraid to experiment. With crunchy coconut bacon and a zesty cashew-based dressing, Lindsey's Vegan Southwest BLT Salad has become a staple in my house. And don't forget, warm salads are a good salad-hater option, too!
Adding fresh seasonal fruit is another way to make salads more flavorful; try this fall-inspired salad with apples, pears, and pomegranate seeds.
Warm Squash Apple Pear Kale Salad from Brewing Happiness

Reason #3: Salads Leave You Feeling Hungry
Maybe you're not a fan of salads because they don't fill you up. Remedy that by adding lots of fat and protein. Nuts, beans, quinoa, oils, tofu, meat, and seeds will all help bulk up your salad; another favorite of mine are lupini beans, which are high in both protein and fiber. I also like whipping up an almond butter-based dressing that's full of healthy fat and tastes a little bit like peanut sauce.
With chili roasted almonds, quinoa, edamame, chickpeas and kidney beans, this vegan salad packs some serious protein power.
Power Protein Salad from Well + Full

Reason #4: You're Too Busy (or Lazy) For All That Prep Work
You'd think that since they (usually) require no cooking that salads would be a lazy cook's go-to meal, but all that slicing and chopping and cleanup can be a pain. While it's no secret that bagged greens make salad prep easier, you can also opt for bite-sized veggies that just need rinsing—think grape tomatoes, sprouts, or pre-sliced mushrooms—to minimize chopping time.
Refrigerated beets, shelled edamame, and berries are easy add-ins too. Or, do all your salad prep for the week on one day to get it out of the way. This mason jar salad is perfect for making in advance and with canned beans and pre-cooked quinoa, it's really just a matter of assembly.
Quinoa Bean Salad in a Jar from Hello Veggie

Reason #5: You Just Don't Like Greens
Or maybe your problem is just that you hate greens. All of them. Can't stand 'em. I get it; I've learned to like a few, like romaine, but for the most part, I'm not a fan. Give them a try grilled—it might be a gamechanger for you. If that doesn't work, there are plenty of salads made without any greens at all—and no, I don't mean pasta and potato salads!
Try this spiralized cucumber salad; the small handful of greens can easily be omitted because it's the cucumber that's the base of the salad.
Greek Spiralized Cucumber Salad from Peas and Crayons
7 Unique Salads You Can Make for Lunch
Our no-fail formula for non-boring salads is a lifesaver when you're in a rut. It's all about creativity, mixing and matching, and of course, a good dressing.
You can't get a good, unique salad without a good dressing. Because, contrary to popular belief, salads don't need to leave you feeling hungry and sad. On the contrary!
So beat the bore and look forward to lunch again with these 7 unique salads for every day next week: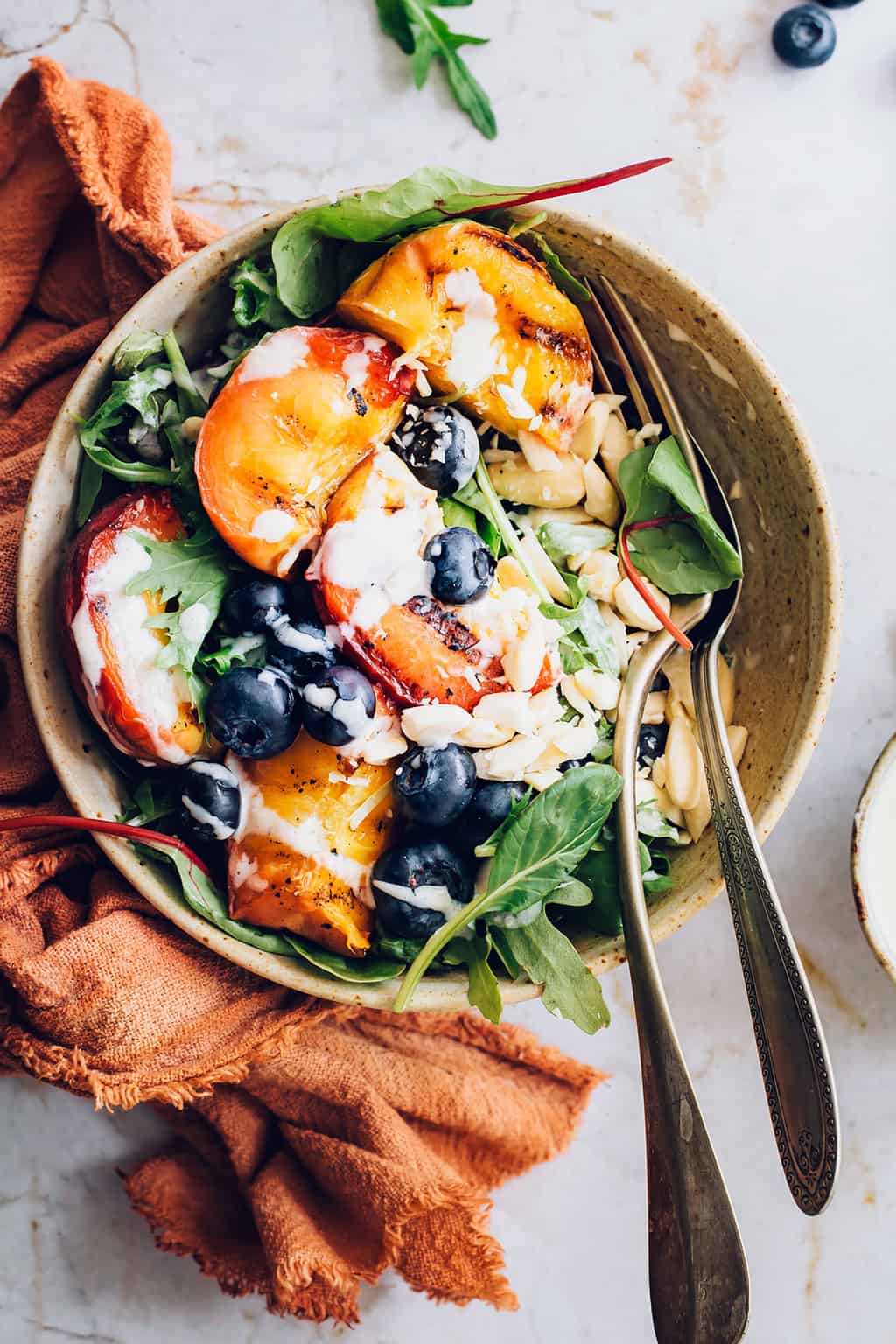 Adding fruit to a salad is a sure way to bring it to the next level! This recipe from Hello Veggie combines grilled peaches with a creamy, tangy goat cheese dressing. Of course, you could use raw peaches, but grilling them brings out all the flavor in unexpected ways.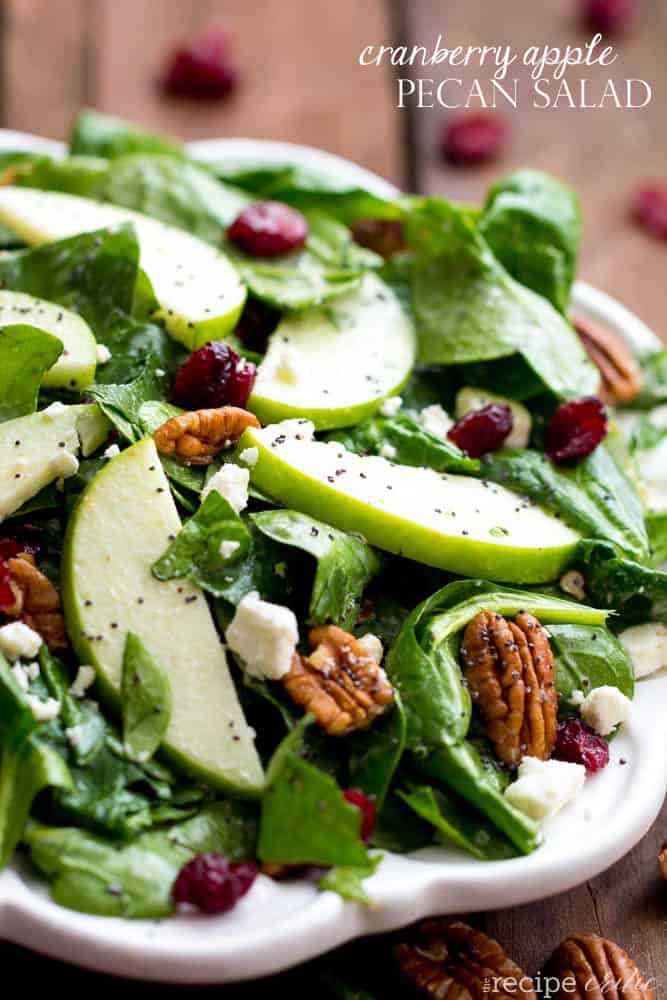 Fresh and light for summer, this salad from The Recipe Critic is a surefire way to brighten up your day. Crispy Granny Smith apples are combined with light baby spinach, the sprinkled with dried cranberries and pecans. The poppyseed dressing ties it all together.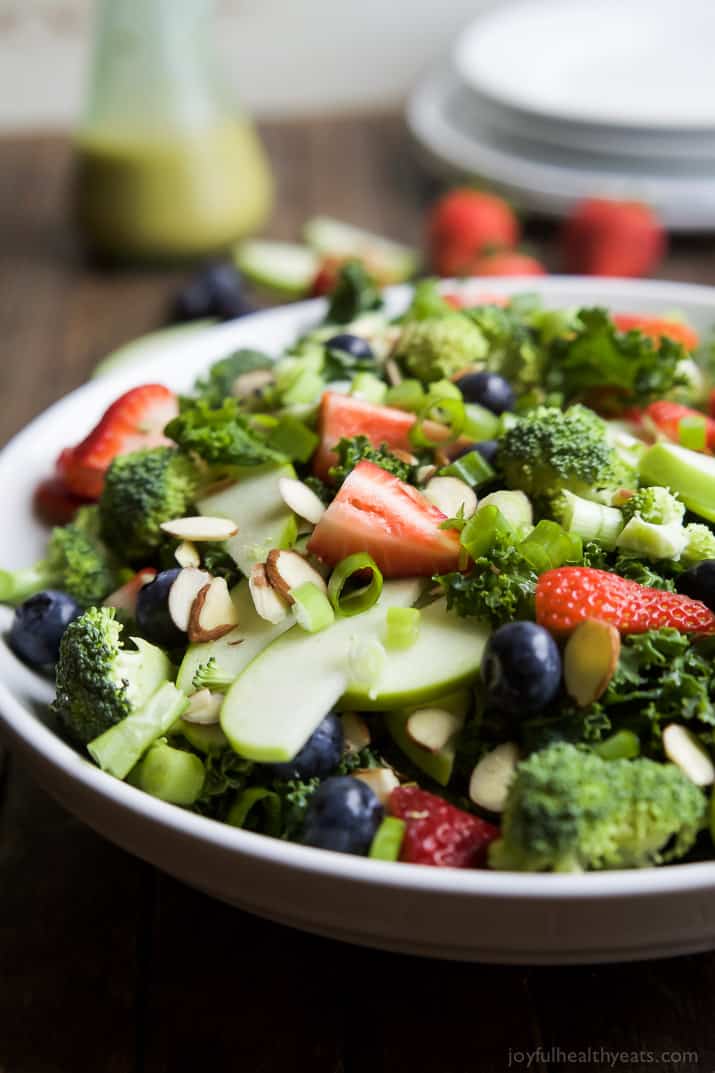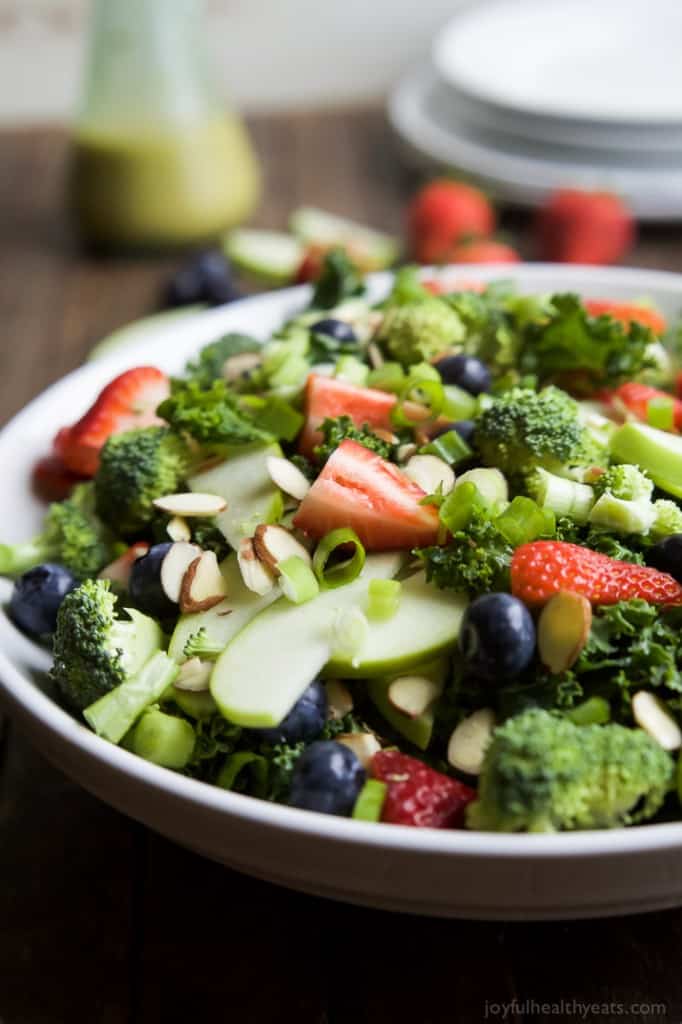 Eat clean with this rainbow detox salad by Joyful Healthy Eats. Complete with broccoli, strawberries, blueberries, nuts, and greens, you'll feel full and incredibly healthy at the same time. The Citrus Basil Vinaigrette is finger-licking good.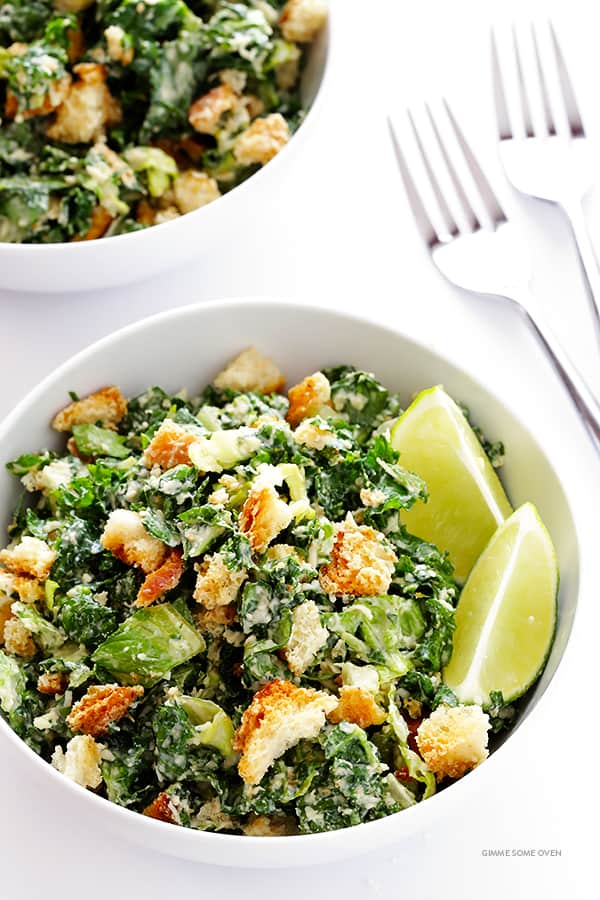 Kale lovers rejoice! You can turn the traditional caesar salad into a healthier dish by creating Gimme Some Oven's version. It's chockfull of greens, parmesan and croutons, and topped with the tastiest Greek-yogurt caesar dressing.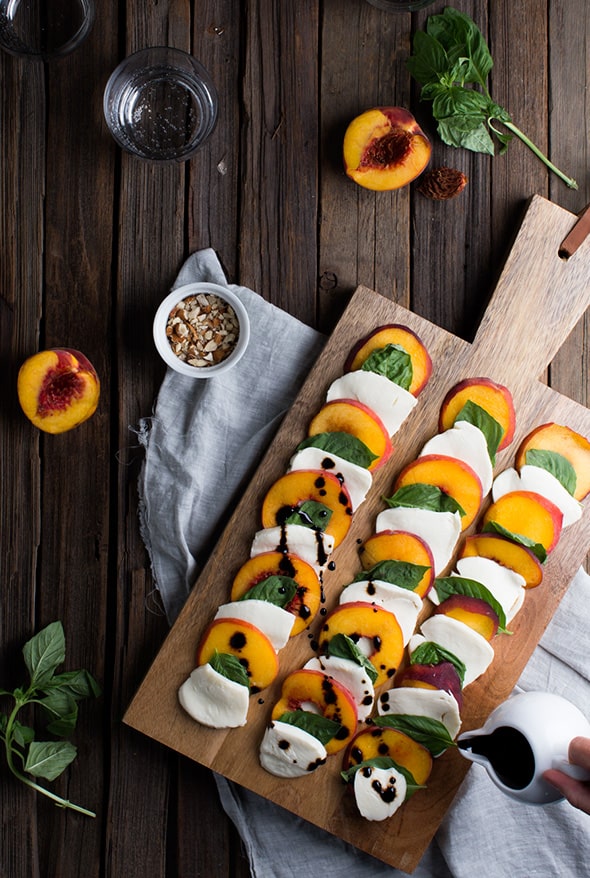 Sure, tomatoes are great, but aren't peaches even greater? Switch up a boring caprese salad by swapping tomatoes for fresh peaches, like this version by Say Yes. The result is not just good-looking, but also entertaining-worthy. Read: easy to put together for big crowds and loved by all.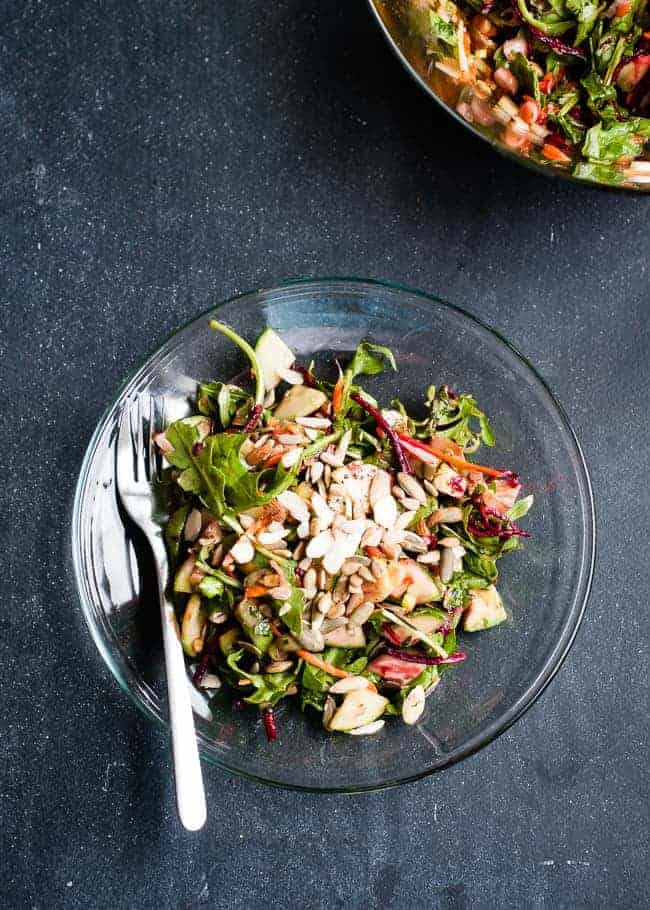 Eat your way to glowing skin with a delicious salad and lemony detox dressing. This salad is loaded up with vitamins A, C, B, K and E, but more than that, it's absolutely delicious!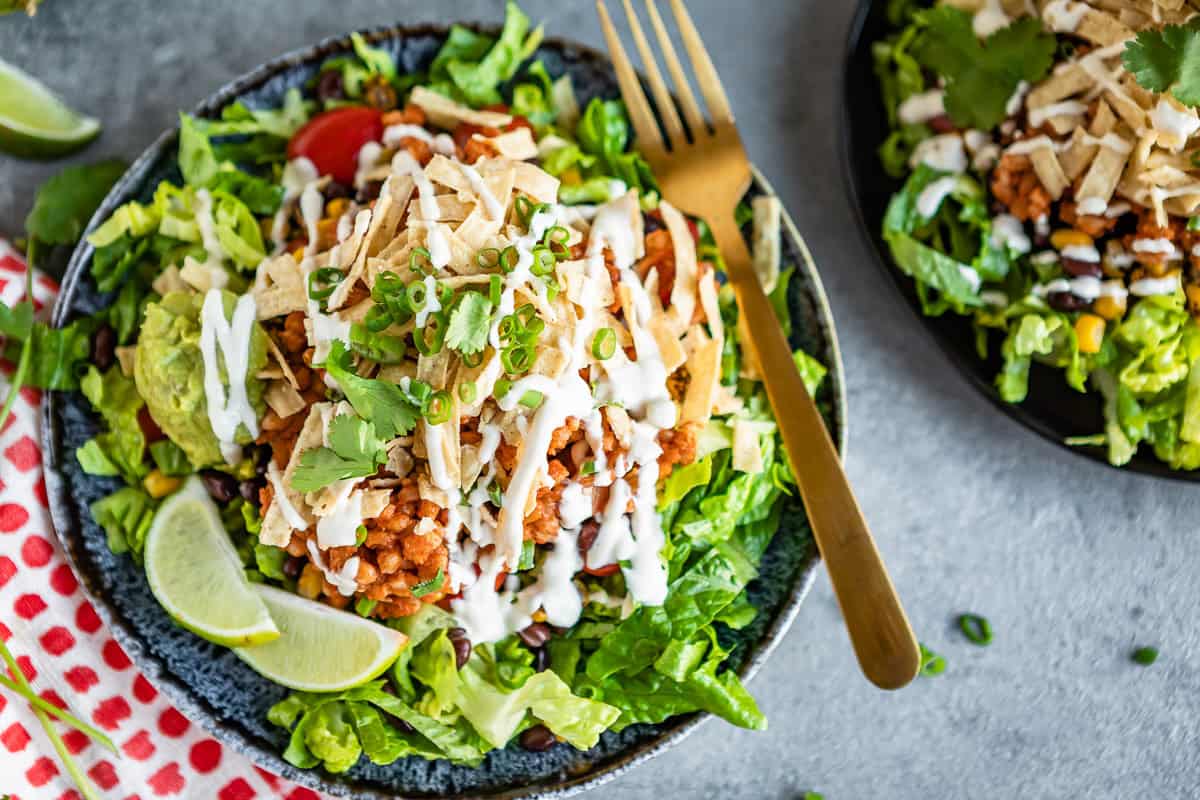 If you like salads that fill you up, that don't need any sandwiches or soups to accompany them, this Vegetarian Taco Salad will be your jam. It's got black beans, whole grains, and a zesty, creamy dressing to tie it all together—not to mention all the fun fixings that go with taco salads like tortilla strips and such. It's totally worthy of a meal.
173