Do you hate salads? Everyone assumes that since I'm a vegetarian, I must subsist entirely on greens (and tofu), but to be honest, I'm pretty meh about salads. But "meh" is a lot better than my previous status as ardent salad hater. While I still don't like most salads, the ones that I love, I really love.
So if you consider yourself a salad hater, take heart: you probably don't really hate all salads. You just hate most salads and once you pinpoint what it is that you dislike, you can figure out how to make a salad that appeals to you. Yes! You can learn to like salad!
Here's how to get over your salad haterism—and some recipes to try too.
1 / 5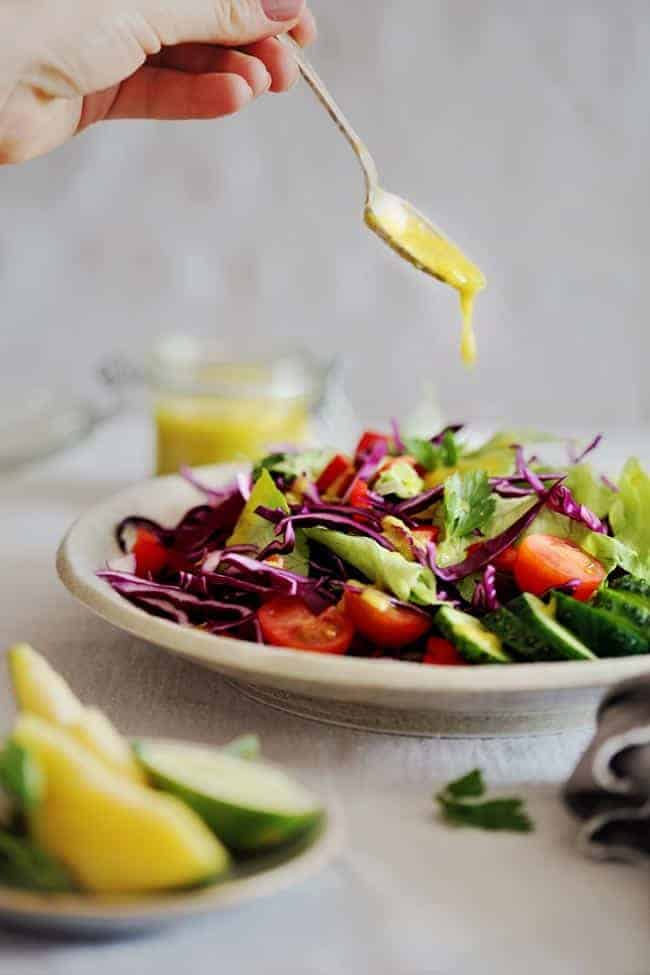 You've Never Found a Dressing You Like
Is finding a good dressing your issue? For me, it was definitely a factor: I wasn't a fan of creamy dressings, sweet dressings were too sweet, and vinaigrettes were too acidic. I ended up discovering that I loved tahini dressing and that became my go-to. Even simply tossing your greens with a flavor-infused oil can be just what you need to make your salad more palatable.
Experiment with store-bought or homemade dressings made with unique flavor combinations, like this Mango Basil Dressing.
46