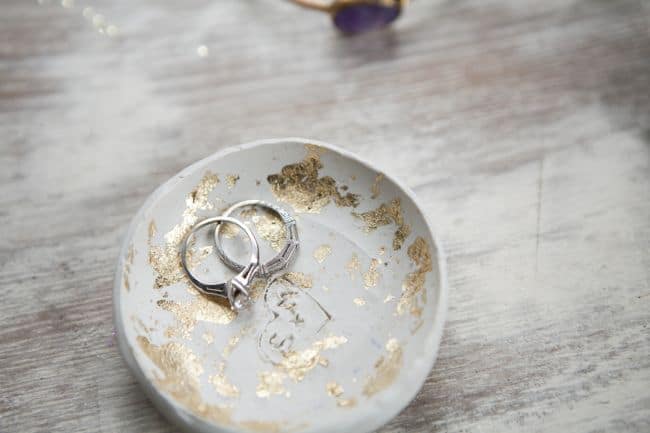 A week or so ago I had a panic attack that I'd lost my wedding ring. It wasn't in its usual spot with my other jewelry, and I started to freak out that it had been lost in the move. My engagement ring was my mother-in-law's engagement ring first, and I wasn't looking forward to spilling that news. Fortunately my (more organized than me) hubby found it in the lockbox where we keep passports and such. Whew.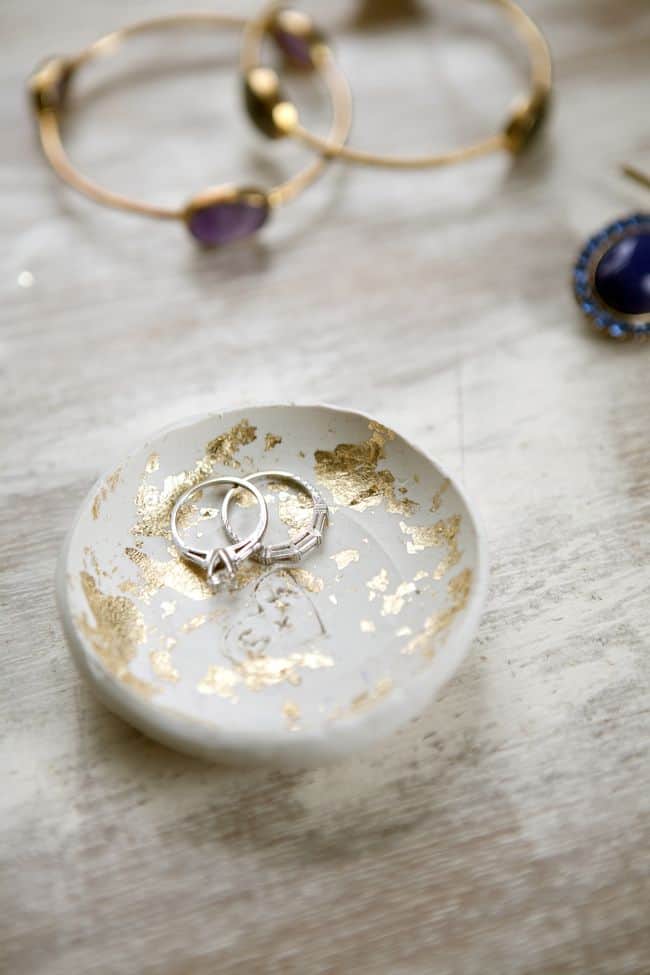 Now my rings have a special spot in this little ring bowl. Don't you love our initials? We sound so racy! Next time I should probably put Mark's initial first. :)
DIY Gold Leaf Clay Ring Bowl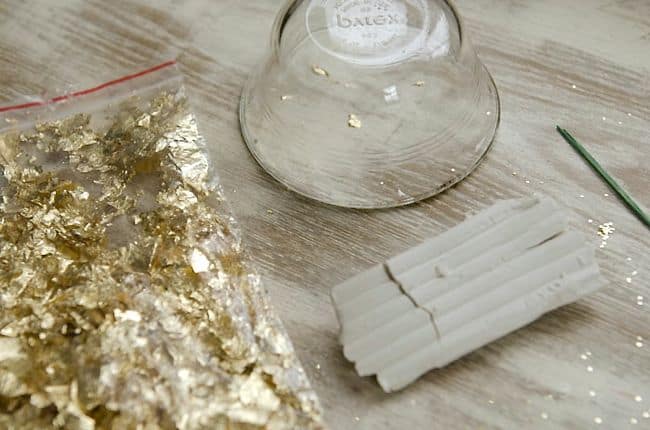 To make your own clay ring bowl, you will need: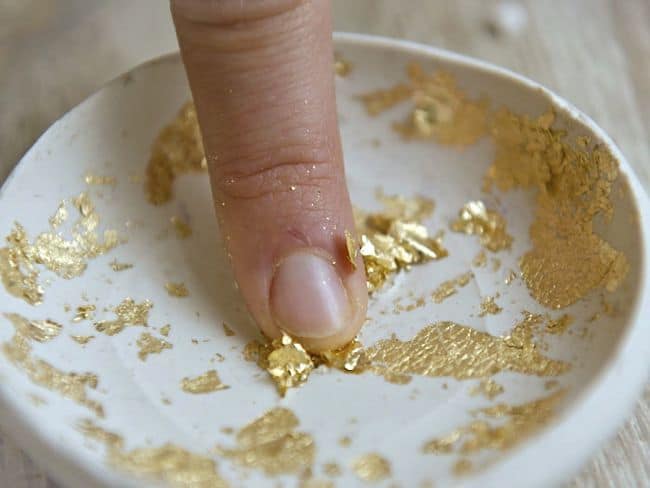 Start by shaping your clay into a small, thin circle. The clay should be a couple of millimeters thick. Put the clay onto the bottom of the Pyrex bowl to make sure the circle is the right size – the ends should curl up a bit but not too much.
When you're satisfied with your shape, press gold leaf flakes into the clay with your fingers. I like the scattered gold leaf look but to see how clay looks completely covered with gold leaf see this clay heart pendant.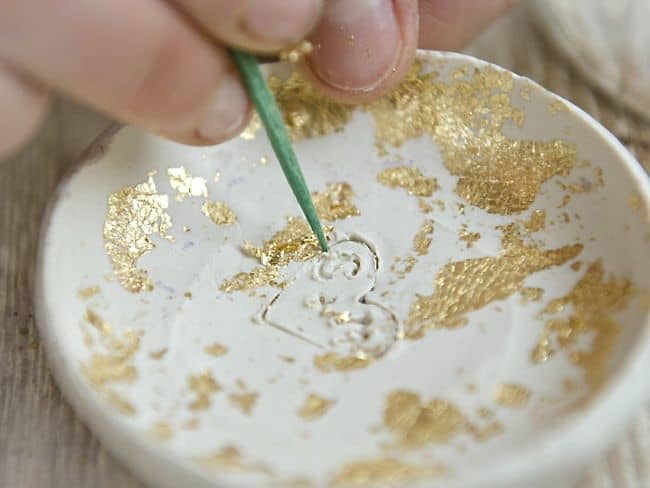 After pressing in the gold leaf draw your initials with a toothpick. Add a heart, your anniversary date, whatever is meaningful to you.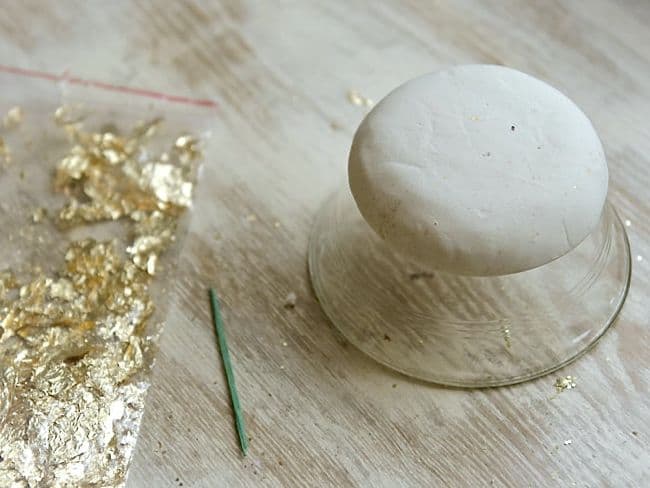 Flip the Pyrex bowl over and press the clay onto the the bottom. Smooth the edges and bake according to package directions.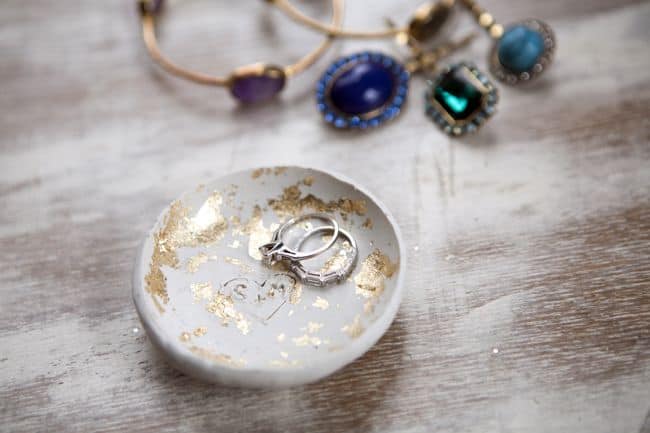 Let the clay cool when it comes out of the oven and then ease it off the Pyrex. Now I just need to get my rings sized so I can actually wear them (embarrassing!!).
227