When the holidays get closer, I start to feel the need to craft. Nostalgia for a homemade Christmas gets me fired up to start baking cookies and whip up a fragrant winter wreath. That's usually about the time I realize I'm a terrible baker, and I have no idea how to fashion evergreens into anything that wouldn't be utterly embarrassing on the front door.
So when I find a craft that I can make successfully, especially on the first attempt, I get pretty excited. In fact, I was so excited about it that we had to include the project in Essential Glow, my new book filled with wellness, beauty, and home recipes and DIYs made with essential oils.
These dipped pine cones are so easy that I feel compelled to add: your kids can make them with you!
Here's how we made ours:

DIY Wax-Dipped Pine Cone Fire Starters
These festive fire starters do double duty because the wax is scented with cinnamon essential oil. They look lovely as a centerpiece, and they smell amazing when used to start a cozy fire in the fireplace.

Supplies needed
Instructions

Step 1
Melt the wax and add 2–3 crayons if you want color. If you just want white, the soy wax flakes are all you need. If you want red, use more than 1 crayon to make it less pink. Add a dozen or so drops of cinnamon essential oil.

Step 2
Dip the pine cones once and set them on wax paper to dry. Keep dipping and drying to create a thick layer of wax on the pine cones. As the melted wax cools and thickens, it makes it easier to get a thicker coat of wax on each dip.

Step 3
After the pine cones dry, carefully arrange them in a basket or bowl. If you keep them around as decor instead of burning them, you can freshen the scent with a few drops of essential oil as needed.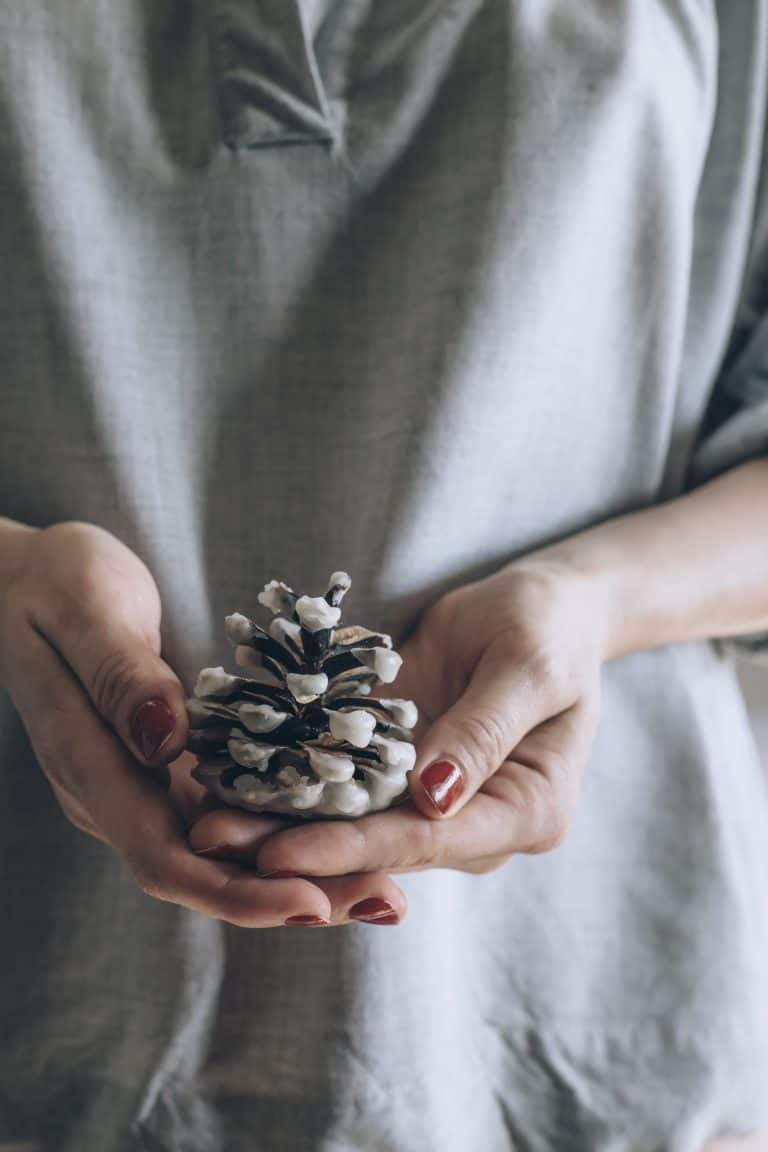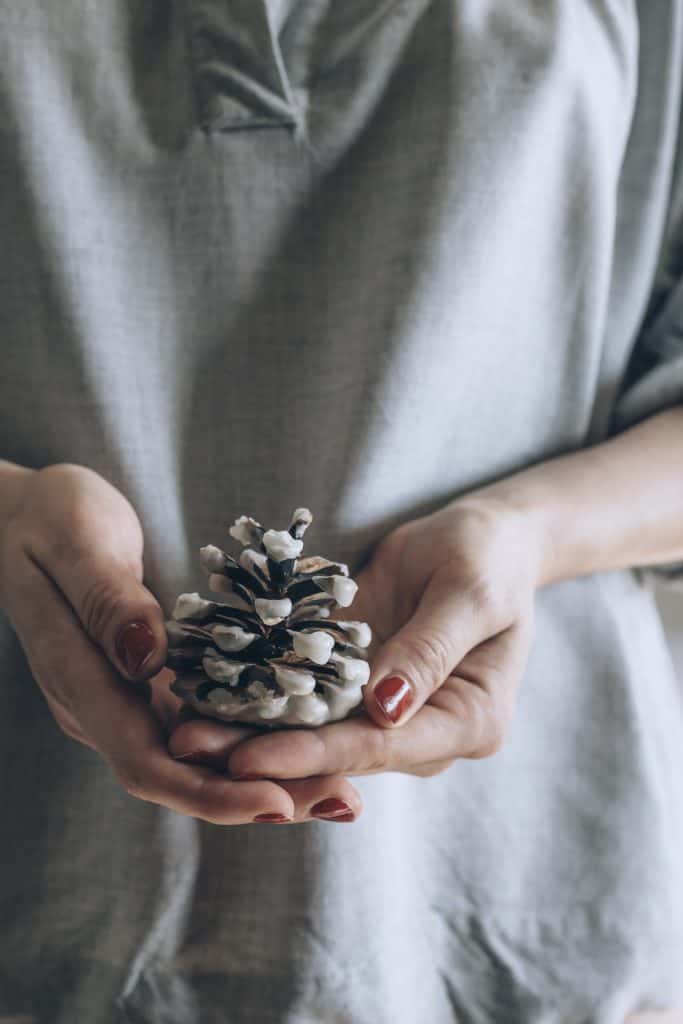 Here are the red (okay, pink!) ones I did. What Christmas crafts are on your to-do list? You can find tons more easy essential oil recipes in Essential Glow!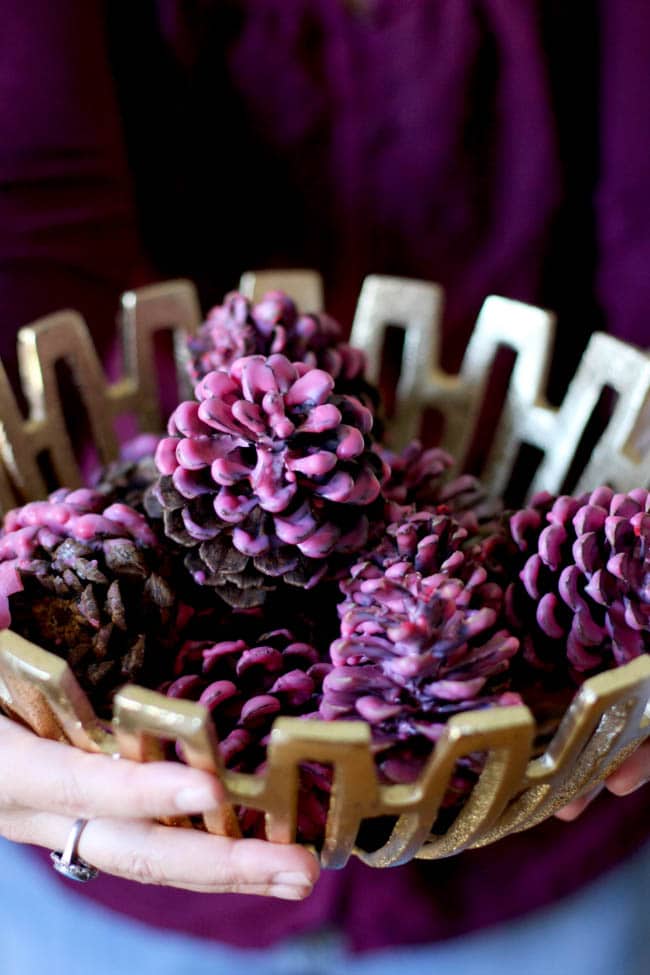 Photos by Ana Stanciu
108