Not everyone is into the vibrant, colorful, sometimes over-the-top nail art designs that are popular right now. We completely understand if, instead of a rainbow of colors, you'd rather go for something… natural-looking.
Natural Nail Designs – That Aren't Boring!
But natural doesn't have to be boring. You can, in fact, have your cake and eat it, too. We're sharing some of our favorite inspiration photos for simple nail designs that are natural and neutral, but still look gorgeous enough to show off on Instagram. Here are 10 natural nail designs for the manicure minimalist: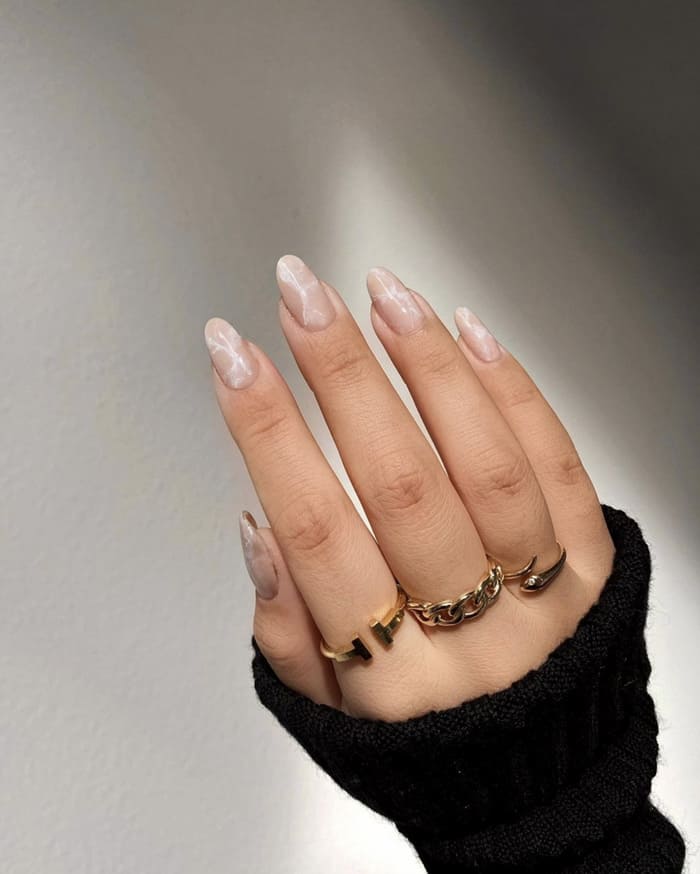 1. Marbled nails
Marbled nails are minimalist, but they're such an interesting touch to add to your every look! We love how these look with the longer, pointier nails.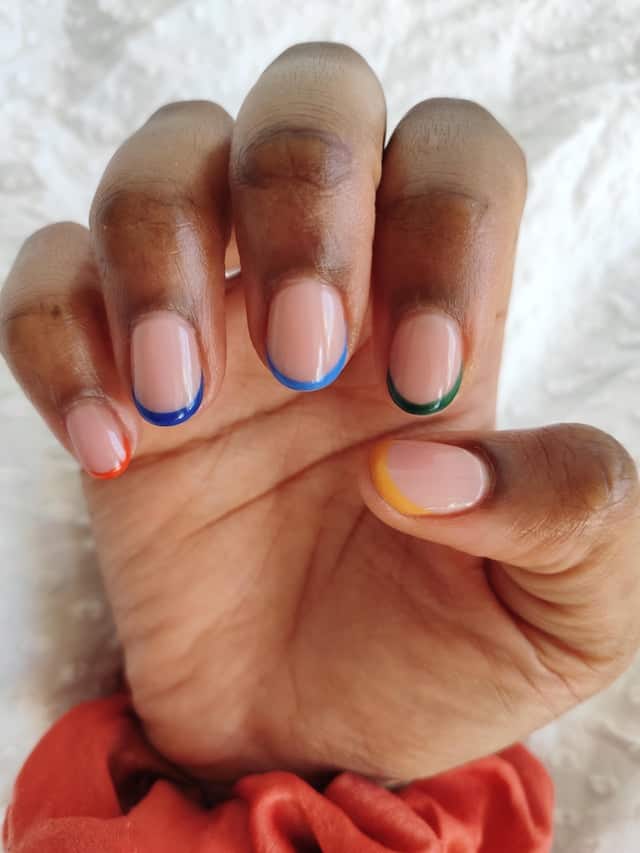 2. Colorful tips
You may have noticed a trend of colorful ("skittles") nails, but you don't want to commit to wearing that many colors. No worries! This updated French mani features neutral nails with colorful tips that offer just enough color.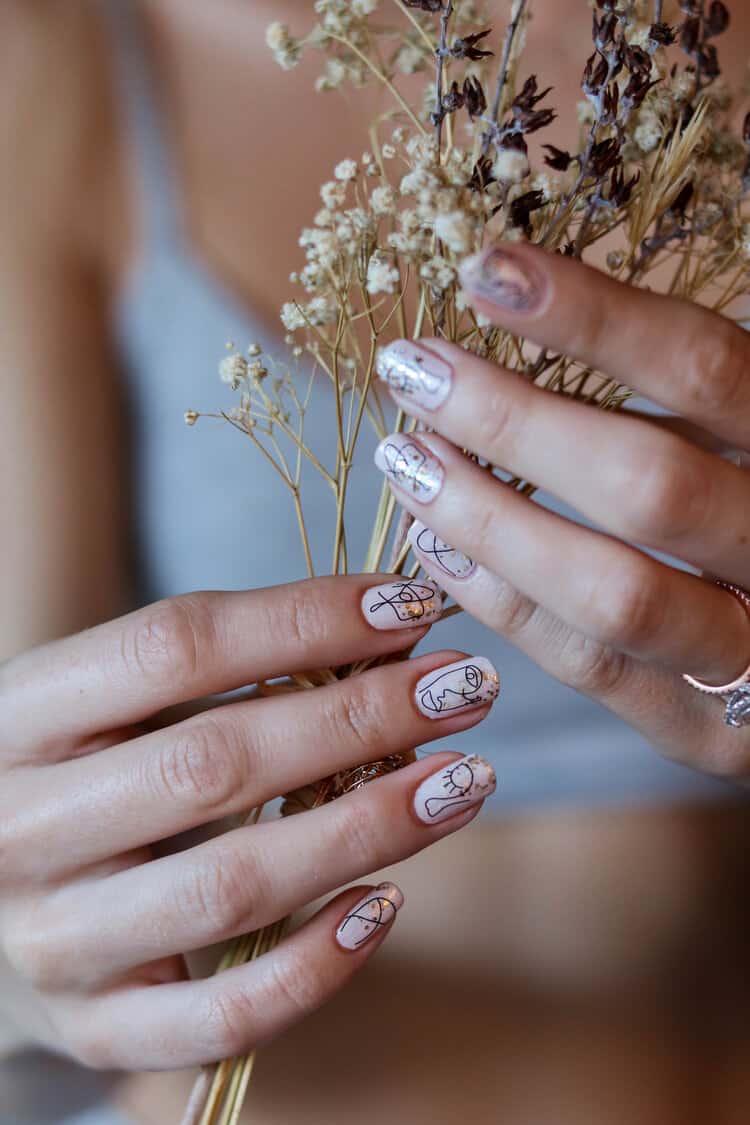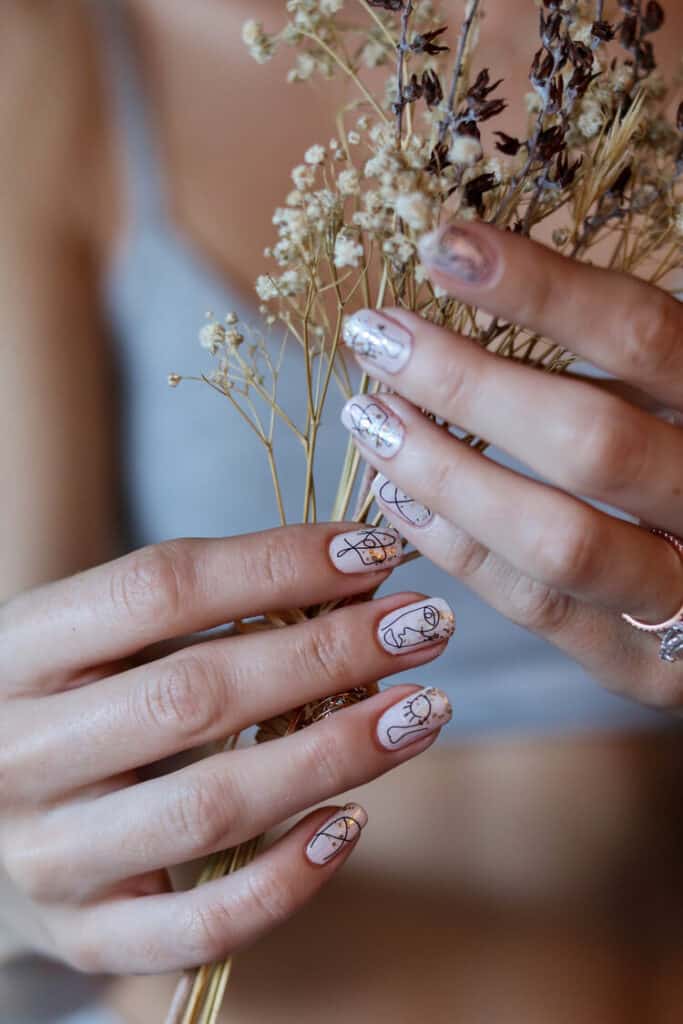 3. Decals
Lovers of abstract art will love adorning their nails with these decals! The best part is that they require minimal effort, and the results are absolutely party-worthy.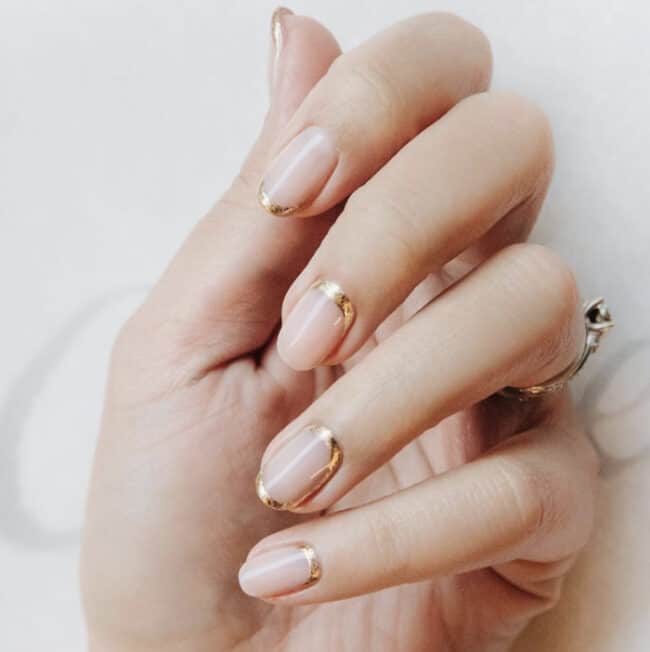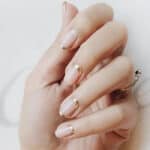 4. Touch of gold
This reverse French mani is perfect for a bride, for parties, but also just for your self-care. A little gold dust on the nails never hurt anyone.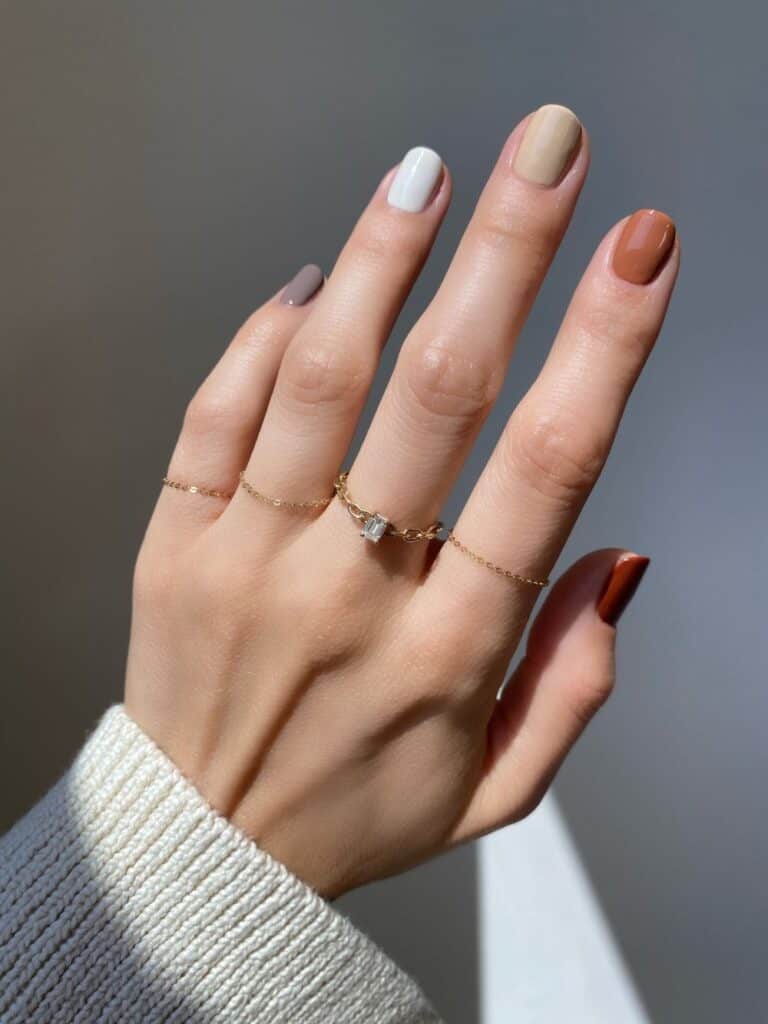 5. Neutral ombre
If you want gradient nails but don't enjoy the bright hues they usually come in, these muted, autumnal tones might be the perfect fit for you.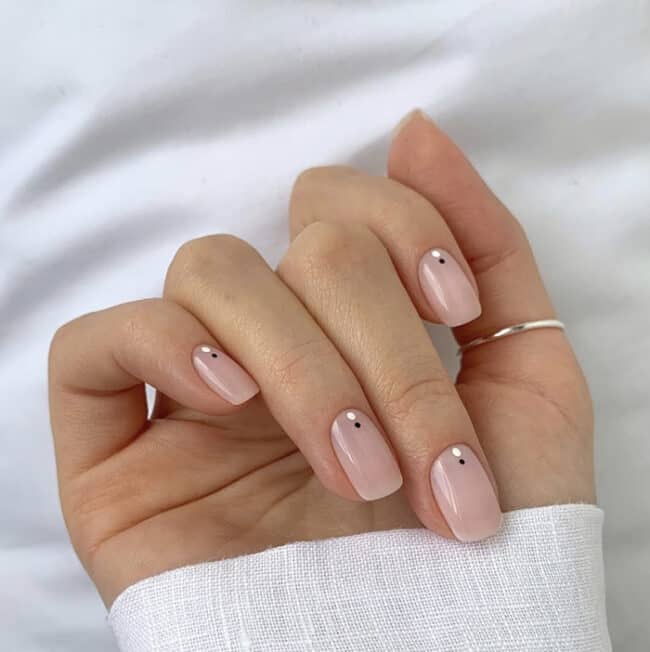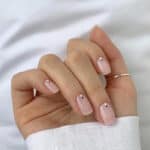 6. Dots
Dot, dot… and that's it! As simple as it looks, this dotted mani is one that we wouldn't mind seeing in those wedding photos.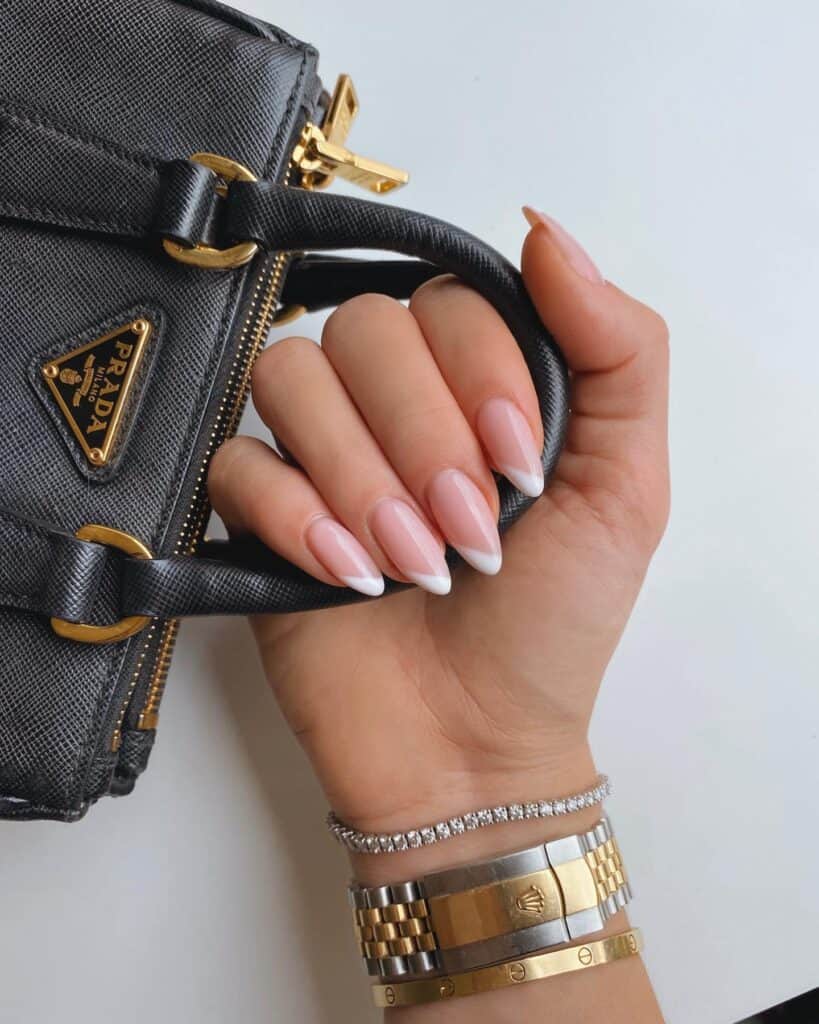 7. Geometric
Getting a traditional French mani could be a little too boring in 2022. But this geometrical upgrade? Totally into it!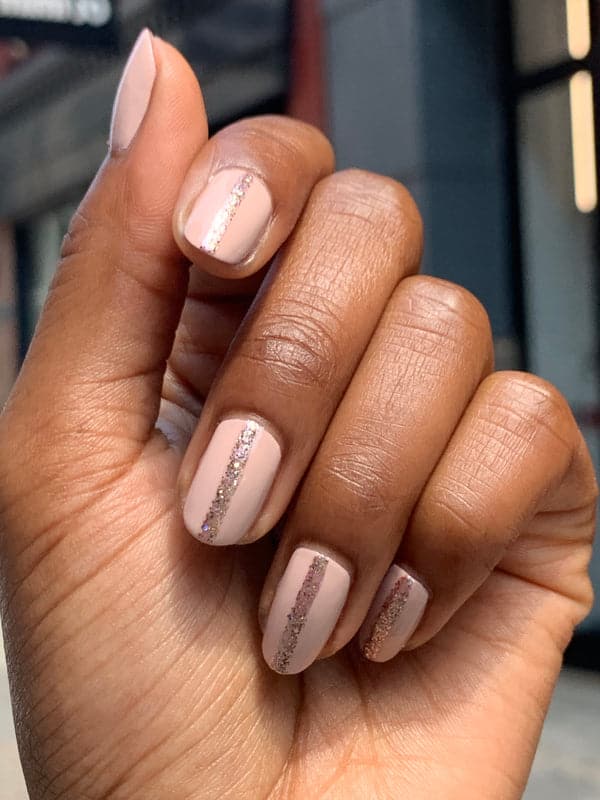 8. Sparkle stripes
There are many ways to add glitter to your nails, but we love that this design keeps it simple and attainable. So much so, that we're putting it on our to-do list.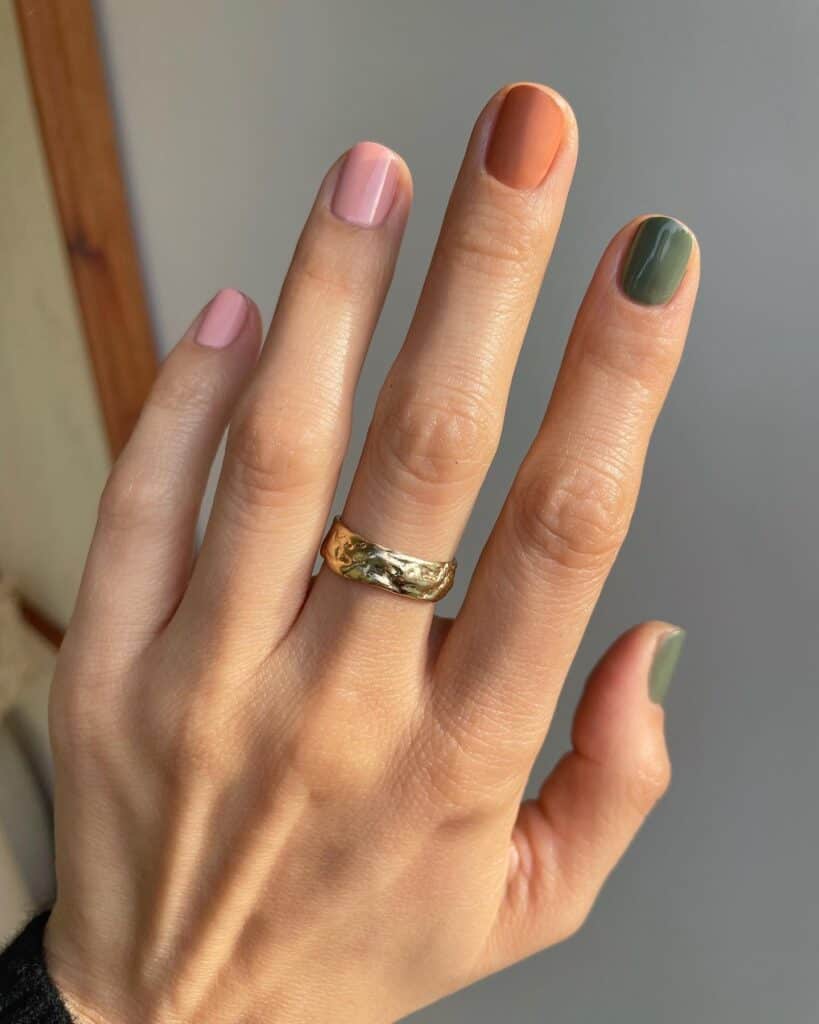 9. Muted tones
More muted tones for your nails: mix and match, either opting for a gradient or for shades like these, that compliment each other without taking over your entire look.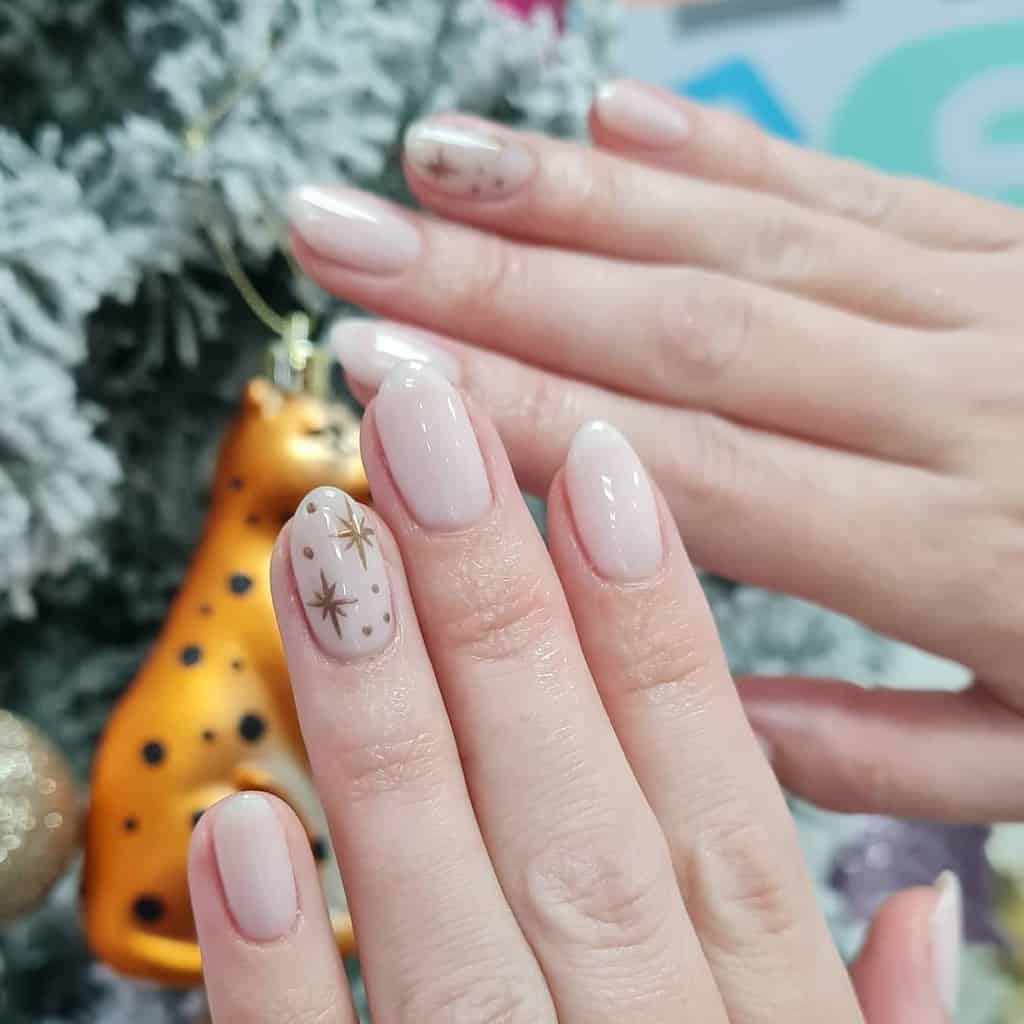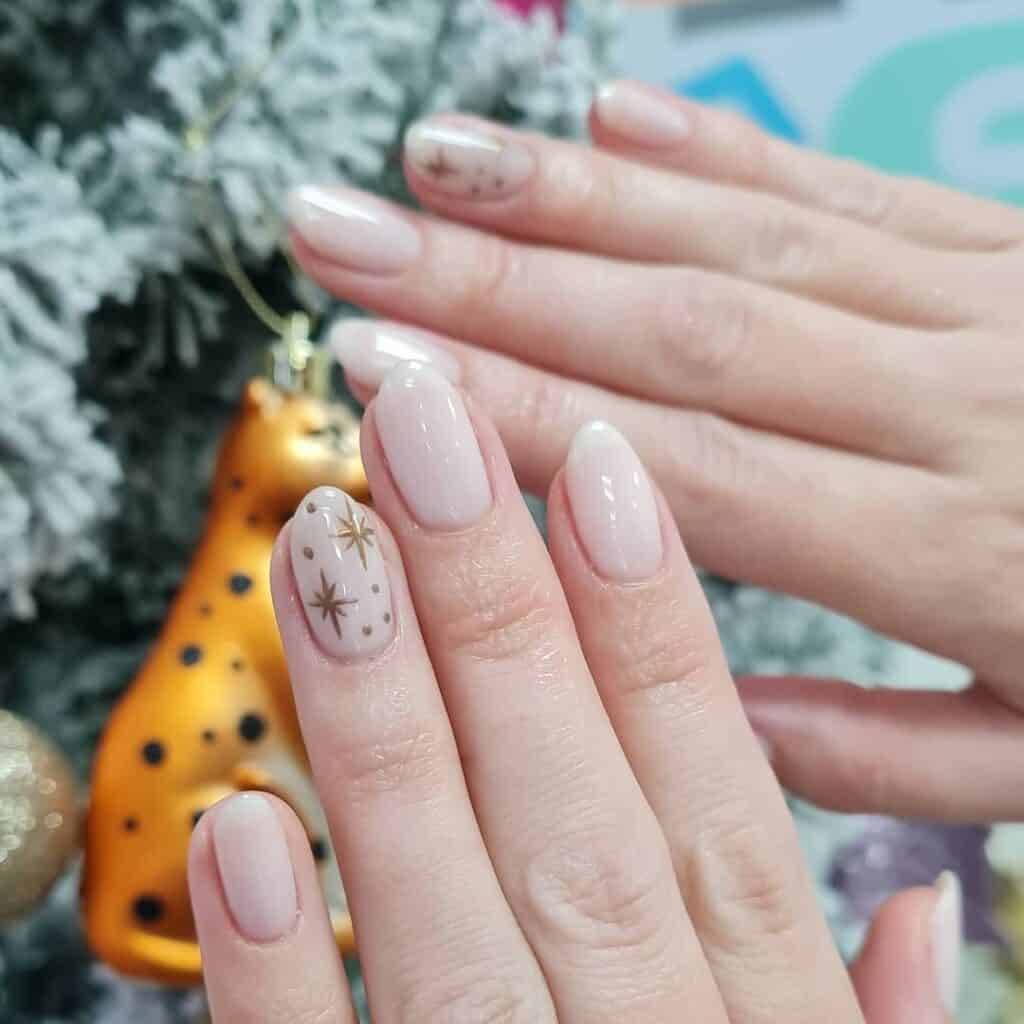 10. Simple accent nail
An accent nail is super trendy right now, but no one says it has to be neon green. On the contrary, look how good the gold, mid-century design on plain nude nails!
Whatever the design, make sure your pretty polish isn't affecting your health! Here is our guide to non-toxic nail polish.
95