Have you ever heard that you can tell someone's age by looking at their hands? Well, hands can be a definite indicator of your age if you have sun damage and the pigmentation that goes along with it. The best way to prevent age spots on hands is by using sunscreen every single day. But if your hands are starting to age you, we've got a great at home age spot remover prescription for you. It hydrates and lightens, while exfoliating the top layers of the skin.
Natural Age Spot Remover for Hands
1/4 cup cooked rice
1/2 tablespoon agave nectar
1/2 tablespoon lemon juice
In a blender, combine all the ingredients. Use the scrub by rubbing it in small circular motions all over the backs of your hands. Use light pressure for 1-2 minutes and then rinse with warm water. Follow with sunscreen.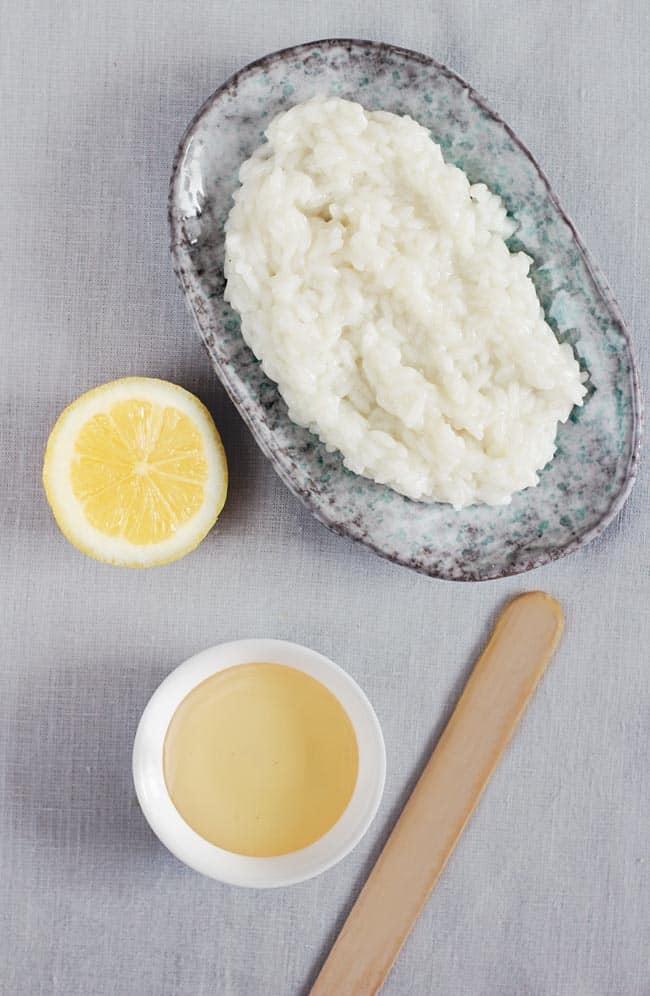 You can use a similar treatment for the face, but if the lemon juice feels a bit strong you can dilute it with water. Apply to clean skin, avoid the eye area, and then rinse with warm water. Follow with moisturizer. Ideally, this treatment should be done at nighttime as the lemon juice can make you photo sensitive to sunlight.
Have you ever worn a pair of white driving gloves? As I get older, I definitely think they are in the 'would've should've' category for me!
272