Winter is my absolute favorite time of year for cooking. I am a huge fan of roasted winter veggies, apple pies, and cookies—all representative of the winter holiday season. But after all of that cooking, I like to do an annual deep clean of the inside of my oven.
There are plenty of commercial products that will get the job done well and with minimal effort. The problem is, most of these products are extremely unpleasant to work with (dare I say dangerous?) and can seriously burn your skin if you aren't careful—not to mention their toxic fumes.
Since I often clean with my pets nearby, I much prefer using just a little extra elbow grease and non-toxic cleaning ingredients as a natural oven cleaner.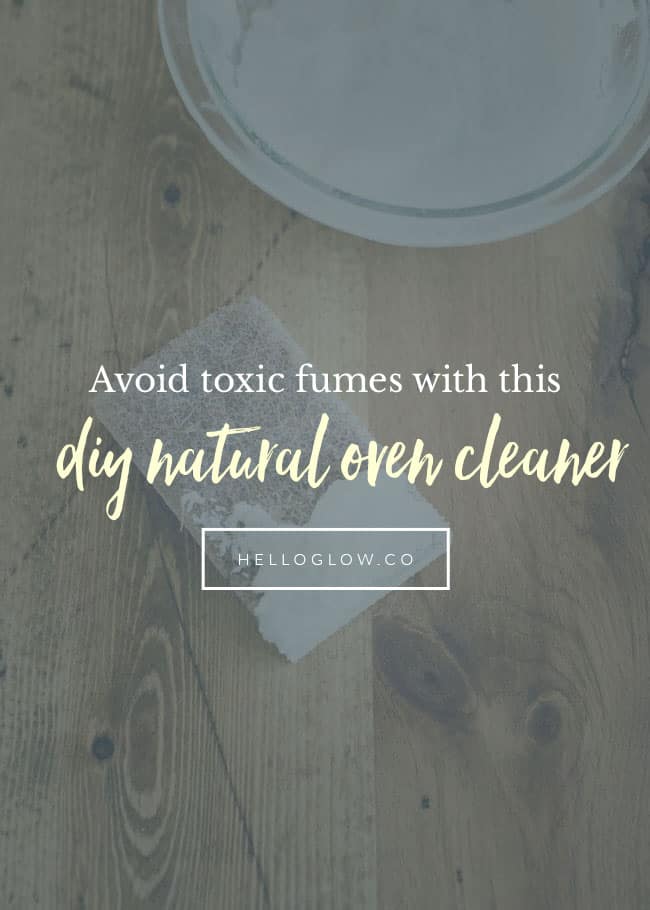 How to Clean Your Oven Naturally
What You'll Need:
- Dish soap
- Baking soda
- Coarse salt
- Sponge or scrub brush
- Scraper
- Distilled white vinegar
Step 1: Remove Oven Racks
Start with a completely cool oven. Remove the oven racks and clean those separately. This will leave you with an open oven that's ready to be cleaned.
It is also a good idea to use your scraper tool at this point to break off any large burnt food residue that might have collected on the bottom or sides of your oven. Clear that out before you apply your cleaning products, if possible!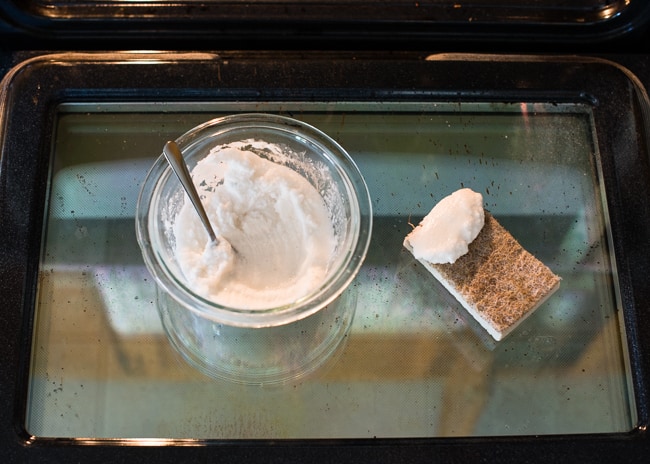 Step 2: Formulate a Cleaning Paste
Create a cleaning paste by mixing the following ingredients:
Baking soda

Coarse salt

Dish soap
After combining the, you'll want to end up with a mixture that has a similar texture to frosting. It should be spreadable but also thick enough to cover the walls of your oven without dripping.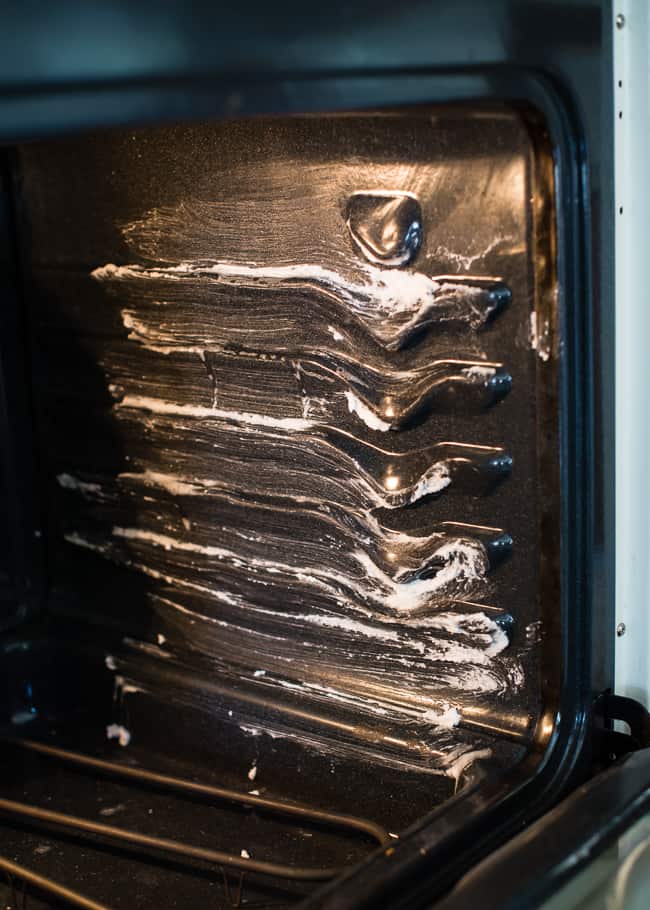 Step 3: Spread the Paste
Apply a thick layer of your cleaning paste to the walls of your oven. Allow this paste mixture to sit for several hours on the surfaces to properly break down any grime. I recommend letting this mixture sit overnight before moving to the next step.
Step 4: Wipe it Down
Use a sponge or scrub brush that has been dampened with water to wipe down the walls of your oven. You will need to repeatedly rinse your sponge with water, then continue scrubbing until most if not all of the food debris has been wiped away.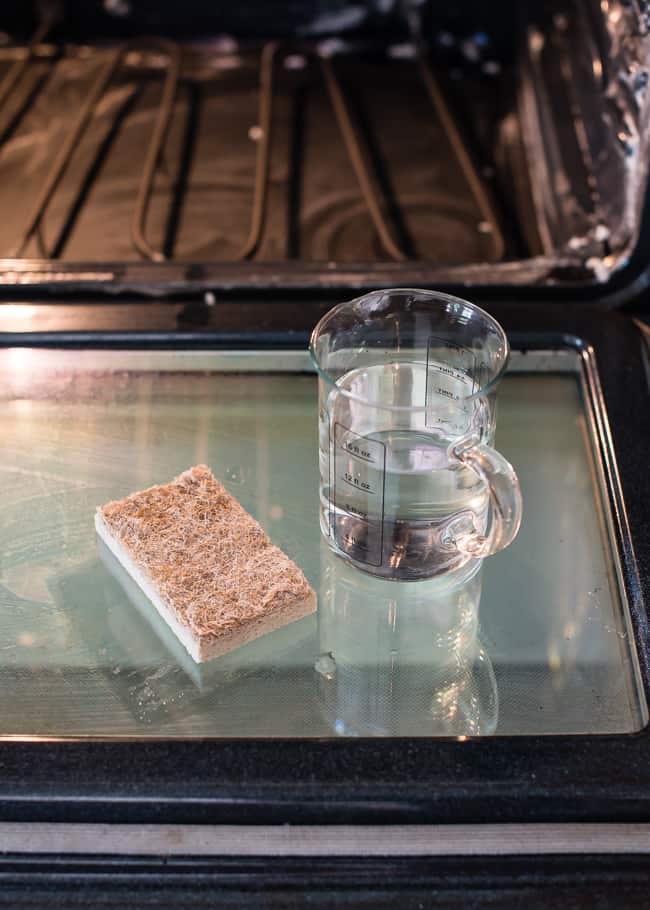 Step 5: Distilled White Vinegar Spray
Once most of the paste has been cleaned off, finish by spraying the inside walls of your oven with a vinegar spray (I use 1 part vinegar and 1 part water). Feel free to use vinegar infused with nicely scented natural ingredients like herbs or citrus.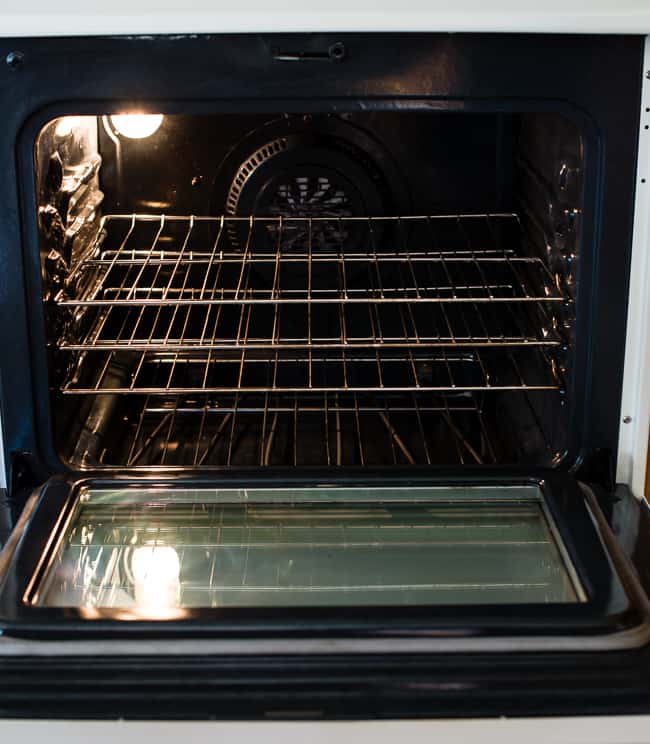 Step 6: Repeat if Necessary
If you weren't able to completely clean the inside of your oven the first go around, you might need to repeat this process one more time or spot clean any stubborn food debris.
After this process is complete, your oven should feel fresh again and ready to take on your favorite Thanksgiving recipes and holiday cookie baking in the coming year!
DIY Non-Toxic Oven Cleaner FAQ
Can I use this DIY cleaner recipe to clean my oven racks?
Yes, you can clean metal oven racks with this mixture and the vinegar spray. Remove the oven racks, and follow the same process used to clean the oven itself. As with cleaning the oven, you'll want to let the mixture sit long enough to work its magic so that you won't be scrubbing for too long.
You can also remove metal oven racks and soak them in boiling water with some dishwasher detergent for a couple of hours before scrubbing with a stiff brush. Then rinse and dry them before placing back into the oven.
What can I use if I don't have a plastic scraper to clean my oven?
A plastic or silicone spatula can sub in for a scraper to remove debris if needed. Depending on how much caked-on gunk there is to scrape out, a damp cloth or sponge may be all you need. But a spatula can come in handy to reach tough spots in the very back of the oven.
Can I just use the self-cleaning mode to clean my oven?
Some people have luck with self-cleaning mode, but I've always just ended up setting off my smoke alarm when I attempt to use it. Plus, there is always the concern that it can produce and release carbon monoxide into your home.
When the food caked to the sides of the oven is exposed to such high temperatures, it can release carbon monoxide. If you use your oven's self-cleaning mode, be sure your windows are open and your carbon monoxide detector is functioning properly, just in case.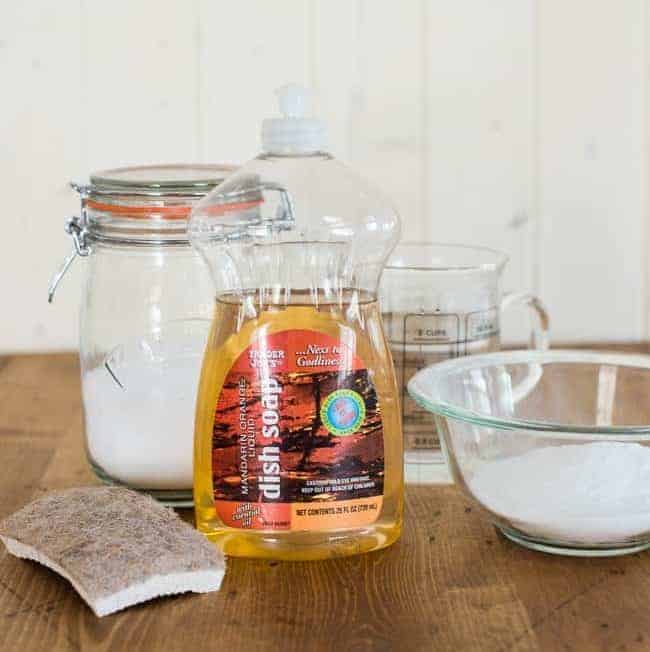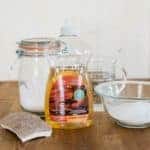 Print
DIY: Non-Toxic Oven Cleaner
The best natural oven cleaner recipe—with no toxic fumes!
Equipment
Sponge or Scrub Brush

Scraper
Materials
Dish soap

Coarse salt

Distilled white vinegar
Instructions
Make a paste out of the soap, baking soda, and salt, adding a little water, if needed.

Apply to the interior of the oven and let sit for several hours, preferably overnight.

Dip a sponge or scrubbing brush into the warm water and wash the interior clean.

Spray the interior with some distilled white vinegar to rinse away any excess paste residue.
Notes
If you weren't able to completely clean the inside of the oven the first go around, you might need to repeat this process one more time or spot clean any stubborn food debris.
This article was medically reviewed by Dr. Gina Jansheski, a licensed, board-certified physician who has been practicing for more than 20 years. Learn more about Hello Glow's medical reviewers here. As always, this is not personal medical advice and we recommend that you talk with your doctor.
855