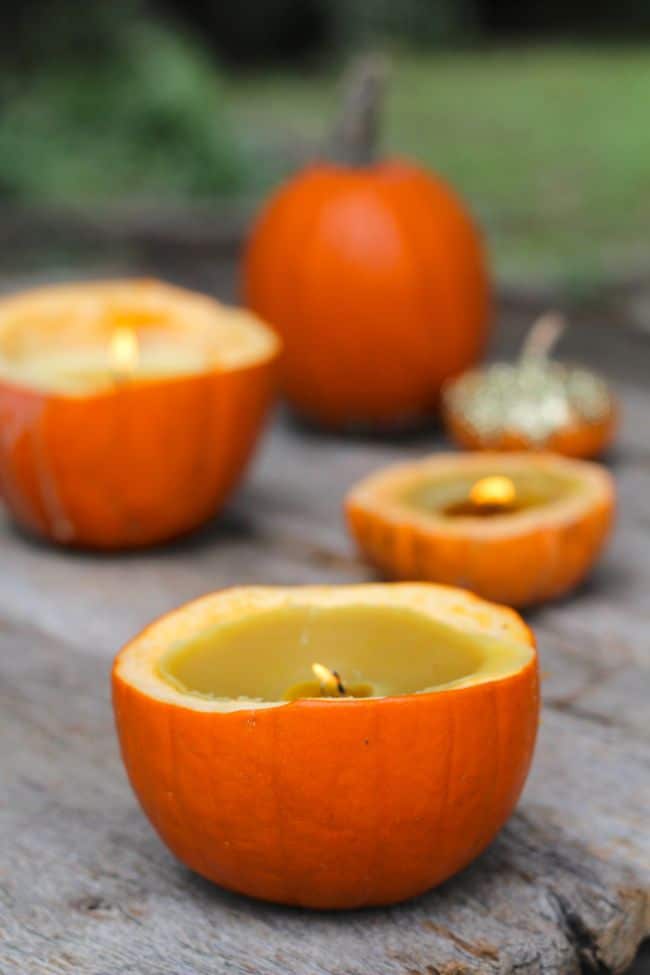 What do you do when you can't control the impulse to buy cute little pumpkins every time you visit the grocery store? My porch has quite a collection of pie pumpkins because I can't resist their adorableness. They are the perfect size after all. Not too big, not too small. Jussst right!
You might be thinking, duh, bake a pie! Nope. Here's what you do. You make pumpkin candles!
how to make candles in a pumpkin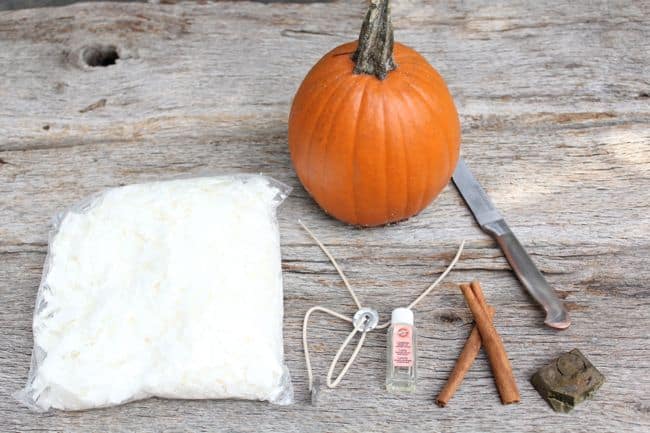 Supplies needed:
Pumpkins
Soy wax flakes
Cinnamon sticks
Pencil or skewer to hold the wicks
Cinnamon flavor to amp up the smell (optional)
Wax coloring (optional)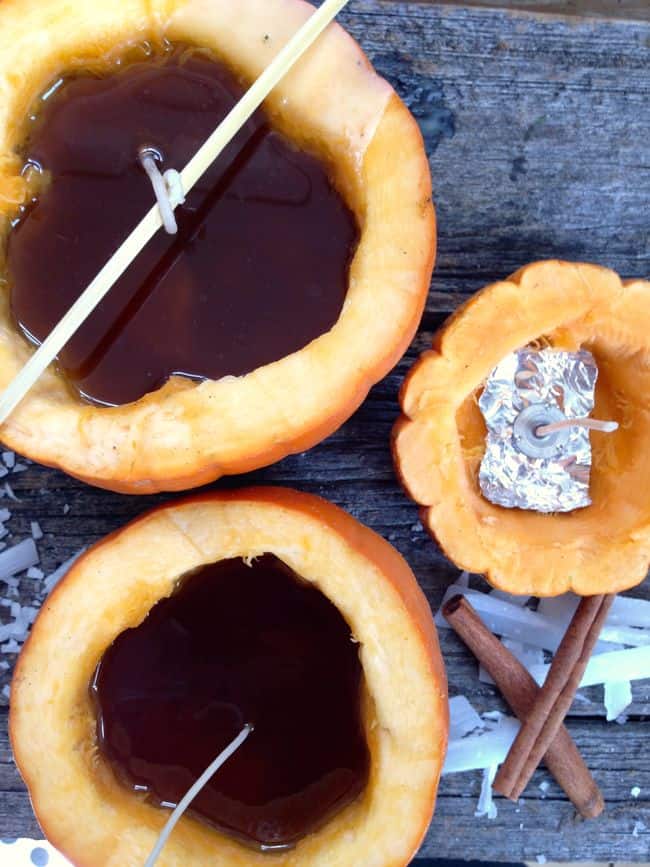 Cut off the tops of the pumpkins and scoop out the seeds. Attach the wicks to the bottom of the pumpkin. Use a piece of tin foil in glue them to the bottom of the pumpkin. Then roll the top of the wick around a pencil or skewer to it hold upright.
Melt the wax in a double broiler and pour it into the candles. Crush up a couple of cinnamon sticks and add to the wax for a yummy cinnamon smell. For a stronger smell, you can add cinnamon oil too. Then let the candles sit for a couple of hours for the wax to harden.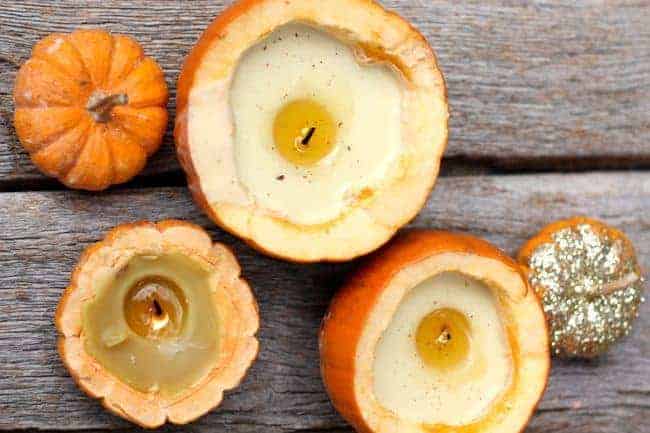 We experimented with adding a bit of candle wax tint to give them a more golden color. The wax looks really dark when liquid but it dries much lighter. Oh, and you can also make candles with tiny pumpkins! There's not a lot of seeds in them – so not much room for wax – but they are super cute.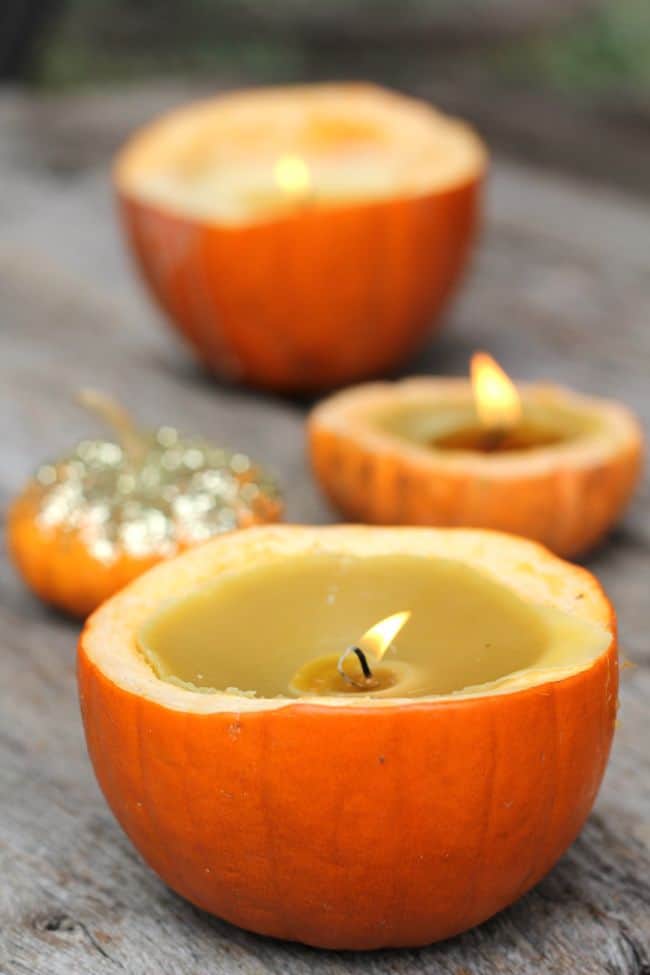 What fun things have you done with pumpkins this year?
30