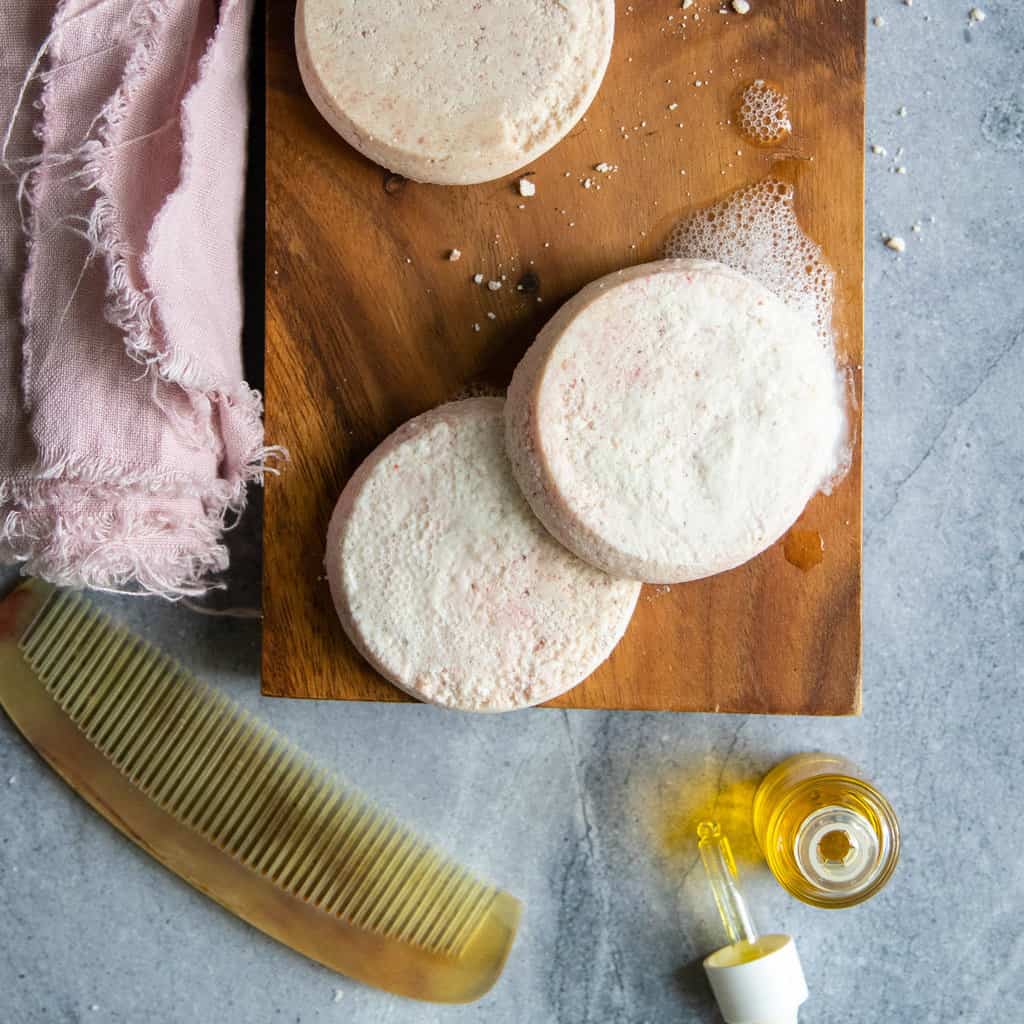 Even if you're not planning on going totally zero waste anytime soon, a few strategic swaps around the house can make a huge dent in the amount of trash you produce. After the kitchen, the bathroom is one of the easiest places to make a big impact—which is one reason shampoo bars are having a major moment.
They're typically made with raw, plant-based ingredients and require zero plastic packaging, making them better both for your hair and the environment. Plus, one shampoo bar can last for months and months—something that can't be said for traditional shampoo.
How to Make a Sea Salt Shampoo Bar
If you're down for making a switch, this sea salt shampoo bar will give your liquid shampoo a run for its money. Yes, solid shampoo may take some getting used to. But thanks to sea salt, cocoa butter, and essential oils, you'll walk away with soft, hydrated hair and maybe even some beachy volume to boot.
The key to making shampoo bars that don't wreck your hair? Surfactants.
A lot of commercial shampoo bars contain sodium lauryl sulfate (SLS), a powdered surfactant that gives the bar its foaming properties. (Fun fact: soap also contains surfactants, which is what creates the suds. Some types of soap, like Castile soap, contain fewer surfactants overall and thus make fewer bubbles.)
But SLS also been shown to irritate the skin, eyes, and lungs, especially with long-term use. So, I avoid it whenever I can.
Instead, this sea salt shampoo bar uses sodium coco sulfate, a blend of fatty acids found in coconut oil, and sodium lauryl sulfoacetate (SLSA), a gentle surfactant often used in place of SLS that's ideal for sensitive skin.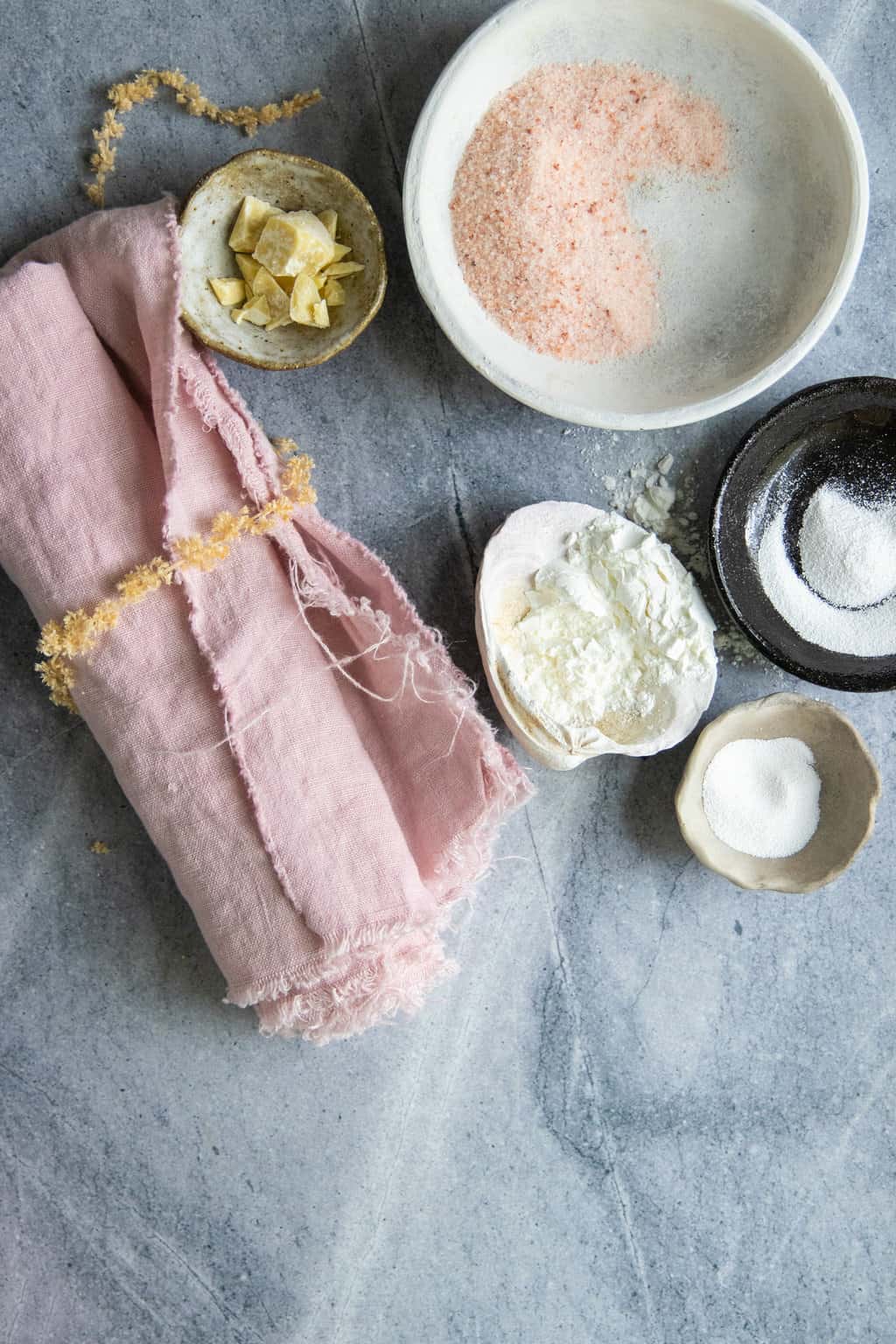 Shampoo Bar Ingredients
From there, I add hair-boosting ingredients like sea salt, cocoa butter, and essential oils. Sea salt is known for its cleansing properties, which help break down sebum and give thin, limp locks some volume. Cocoa butter acts as a binder and provides hydration. And lemon and jasmine essential oils give this shampoo bar a clean, fresh scent.
If you want to get super crazy, you can also add a little seaweed gel. Irish sea moss gel is rich in vitamin D, folic acid, magnesium, potassium, and omega-3 fatty acids, which nourish hair, help promote hair growth, and prevent breakage.
It can be pricey, though! So don't feel like you need to splurge if you don't want to. You can always leave it out or substitute other ingredients, like aloe vera gel, or raw honey, for more affordable nutrients.
For this recipe, you'll need
—2-½ tablespoons cocoa butter, cut into chunks
—2 tablespoons SLSA
—3 tablespoons sodium coco sulfate
—1 tablespoon fine sea salt
—2 tablespoons cornstarch
—20 drops lemon essential oil
—10 drops jasmine essential oil
—1 teaspoon Irish sea moss gel (optional)
—Small bowl
—Soap molds
—Dust mask respirator
—Airtight container for storage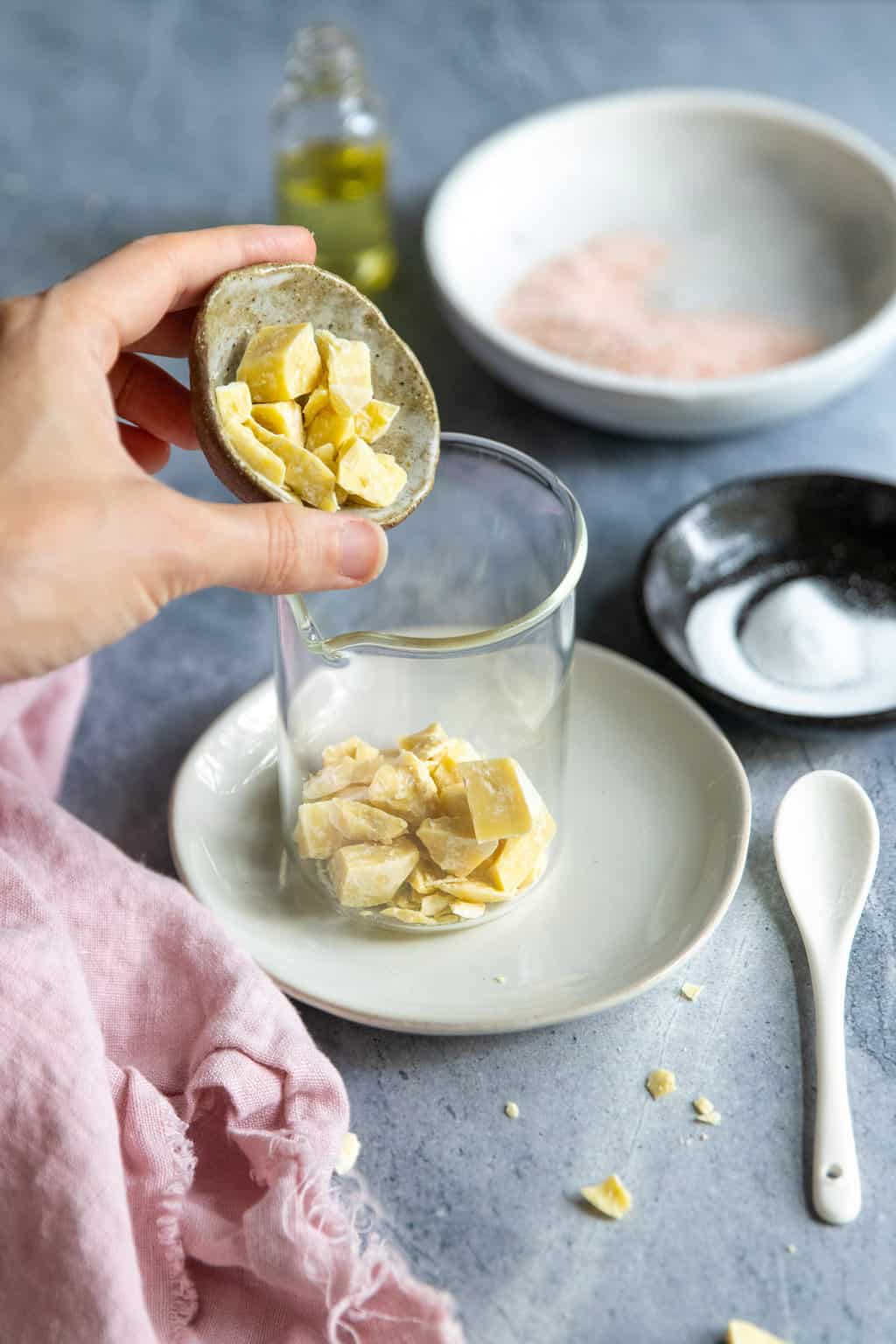 Step 1
|
Melt cocoa butter
Place cocoa butter in a microwave-safe bowl or measuring cup. Using the microwave, melt it in 15-second intervals, stirring often.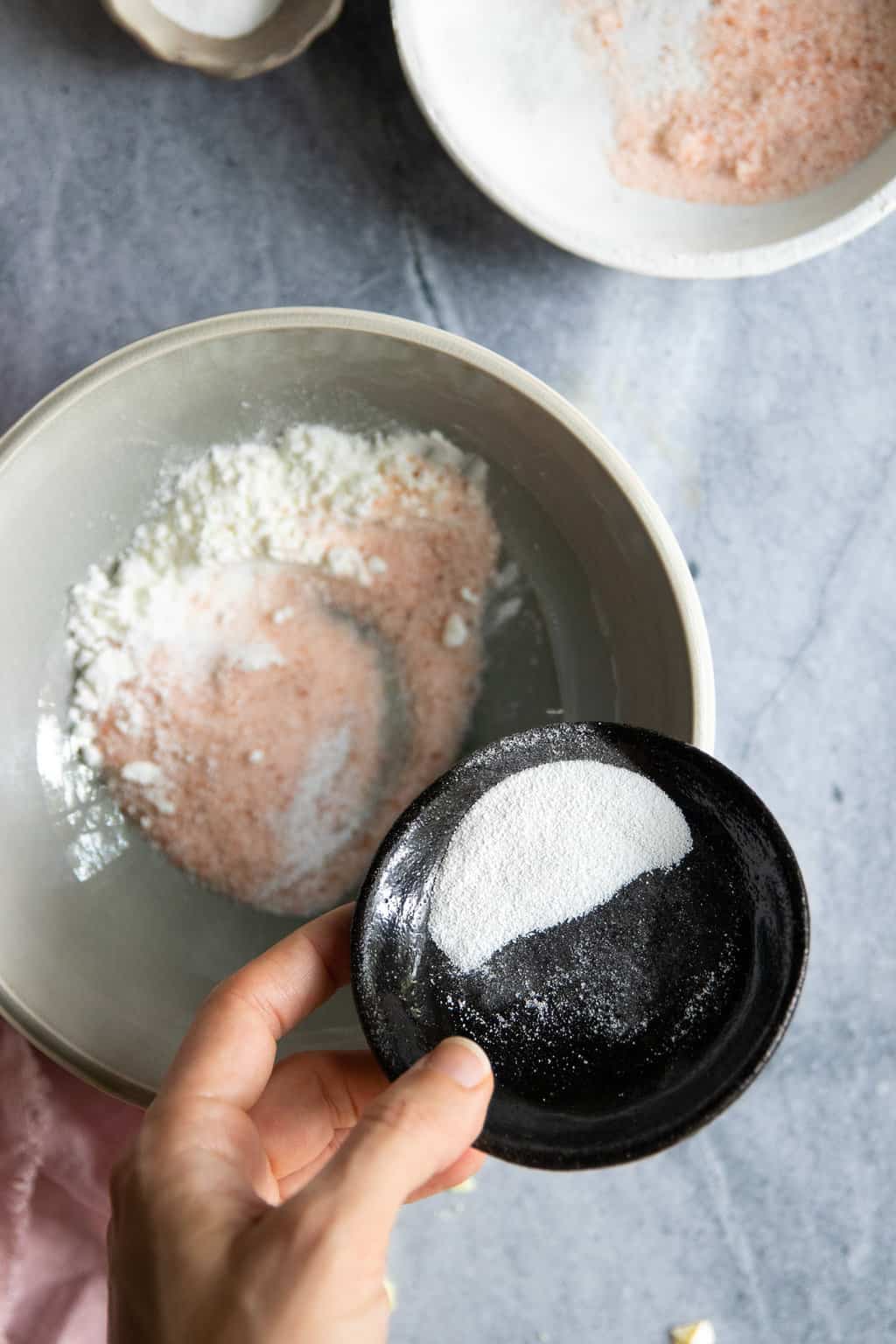 Step 2
|
Combine dry ingredients
Put on a dust mask respirator, then spoon the remaining ingredients into a separate small bowl. (Trust me, you really don't want to inhale surfactants while making your shampoo bars!). Stir well.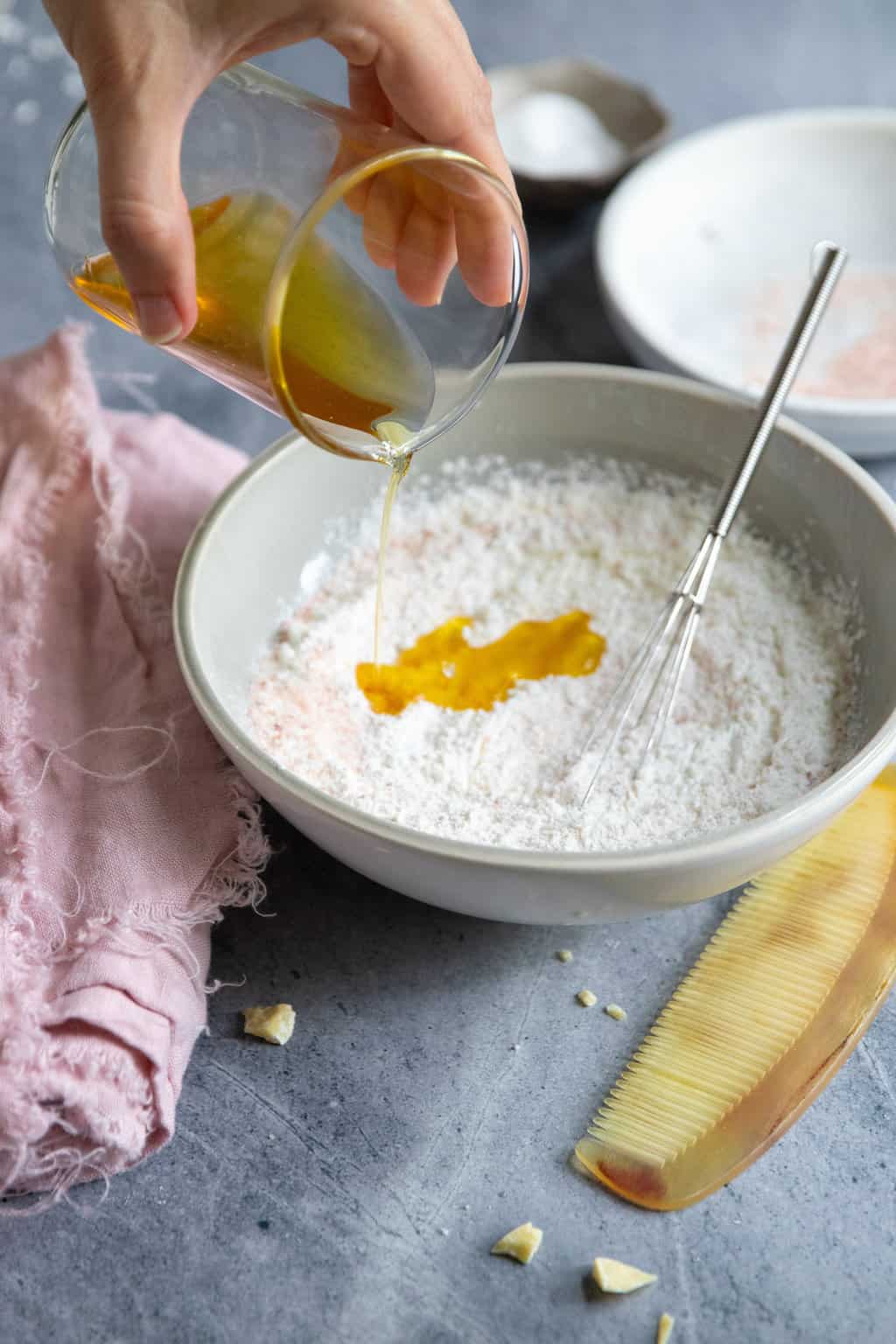 Step 3
|
Mix together
Add the melted cocoa butter and mix everything together. It should be somewhat dry and easy to form into a ball, like wet sand. If needed, add more cocoa butter or cornstarch until you reach the desired consistency.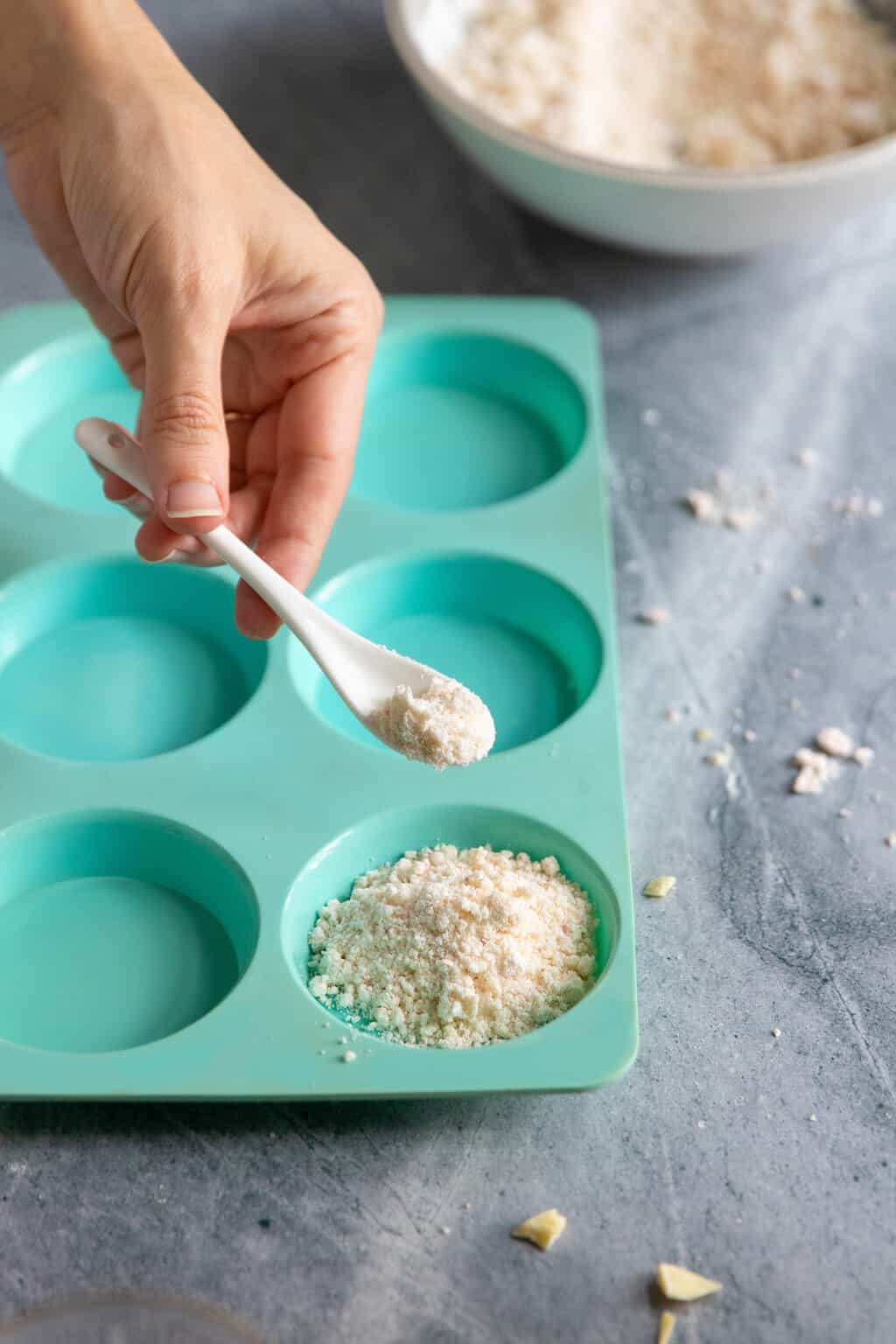 Step 4
|
Press into molds
Press the mixture into molds and let it cure in the refrigerator for 2 to 3 hours. Remove your bars from their molds and store them in an airtight container for up to 3 months.
How to Use Shampoo Bars
To use your shampoo bar, hop in the shower and wet your hair thoroughly. Rub the shampoo bar between your hands to create a lather.
Massage the lather into your hair and scalp, then rinse clean. Follow up with your usual conditioner.
Between uses, always store your shampoo bar somewhere dry; otherwise, it can disintegrate.
Homemade shampoo can take some time for your hair to adjust. Starting with a clay hair mask and a DIY scalp scrub can help speed up the detox process.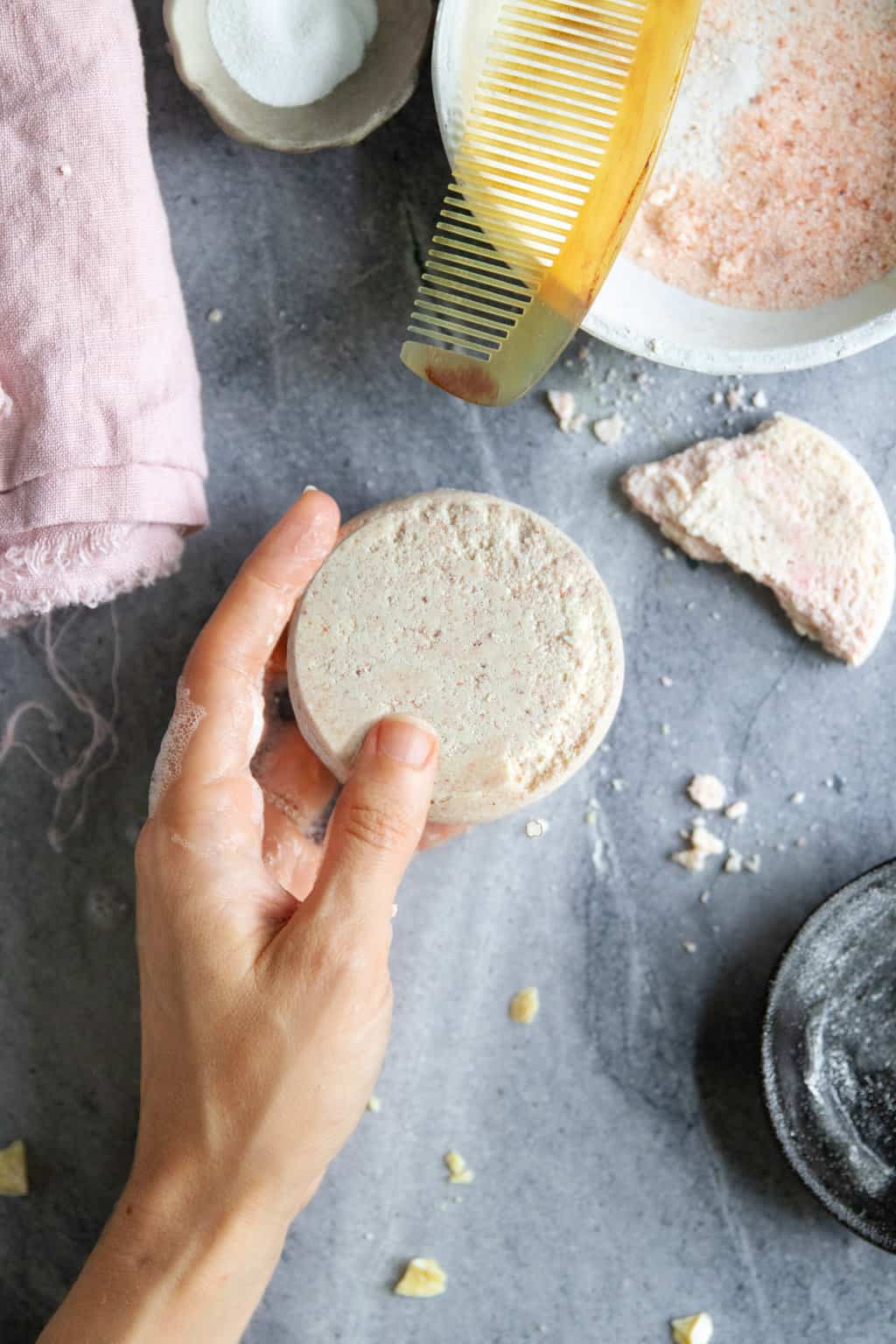 10