When it comes to green beauty, I'll try anything once, twice if I like it. And despite what I initially expected, this clay hair mask falls squarely in the twice category. We all know that clay is amazing for skin, but did you know that it's also pretty great for hair?
Turns out those same qualities that make clay a great skin cleanser also make it an uh-mazing hair purifier. So, next time you're whipping up a clay face mask, save a little extra to slather on your locks. Or whip up this DIY clay hair mask, which is chock full of hair helpers like chamomile, neem, and castor oil, to give your scalp some love.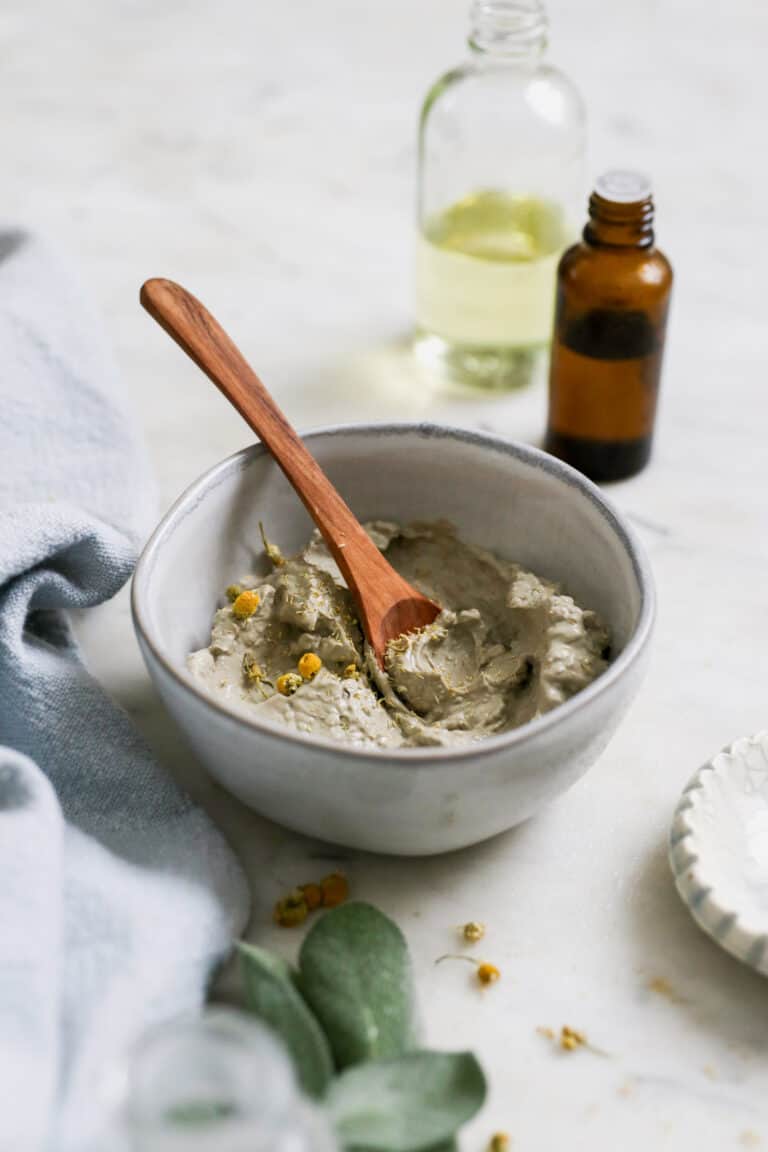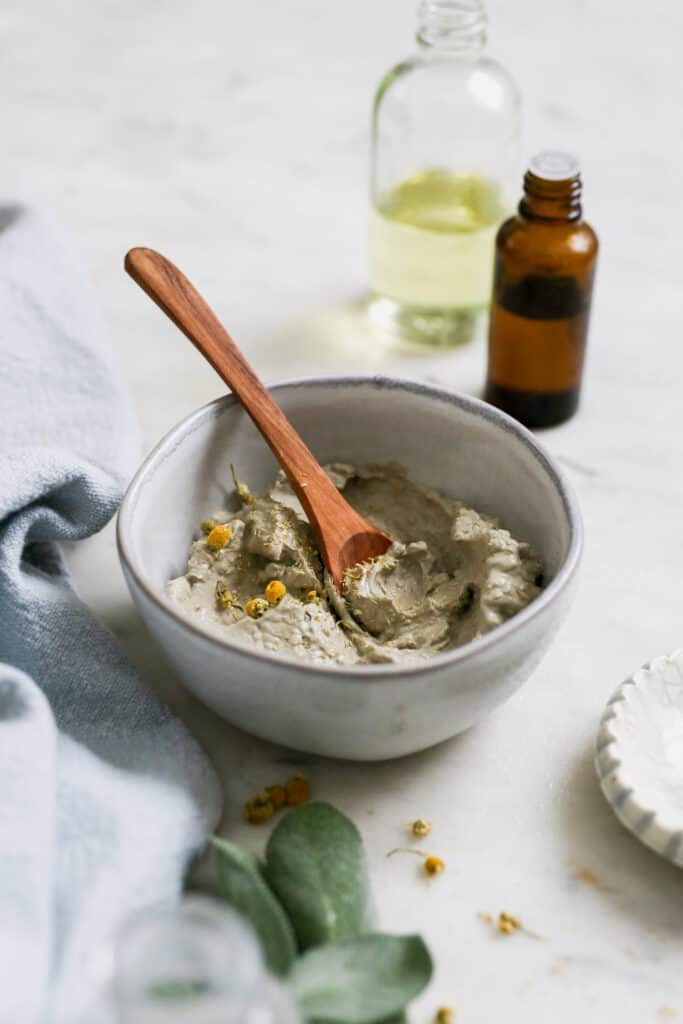 How to Make a Clay Hair Mask
Bentonite clay is made of volcanic ash and is highly absorptive, making it effective at pulling out toxins and impurities from the skin. It also helps to soothe minor skin irritation [source], kill harmful bacteria [source], and encourage wound healing [source].
The studies on bentonite clay and hair are sparse. But since the scalp is skin, clay hair masks may help tame dandruff, soothe irritation, and get rid of product buildup, so hair feels softer and looks cleaner.
You can make a simple mask of just clay and water, but why stop there when you can add other nourishing ingredients, like:
Neem oil – A mild, nourishing oil that's naturally rich in essential fatty acids [source], neem oil helps replenish moisture and soften strands.
Castor oil – Rich in ricinoleic acid, castor oil balances the scalp's pH to foster better hair growth. Plus, it contains omega-6 and omega-9 fatty acids and vitamin E [source] that help prevent hair loss by strengthening the hair root at the scalp.
Chamomile – Chamomile is notoriously good at battling bacteria, getting rid of flakes, and soothing scalp irritation [source].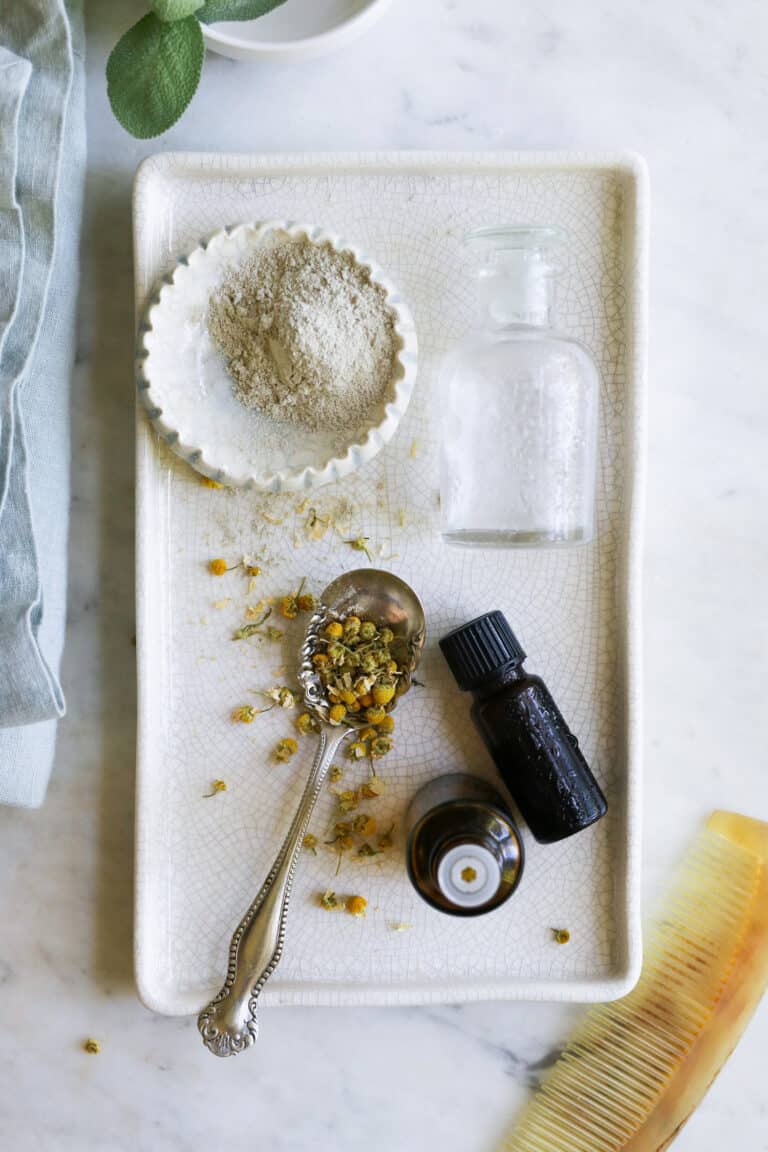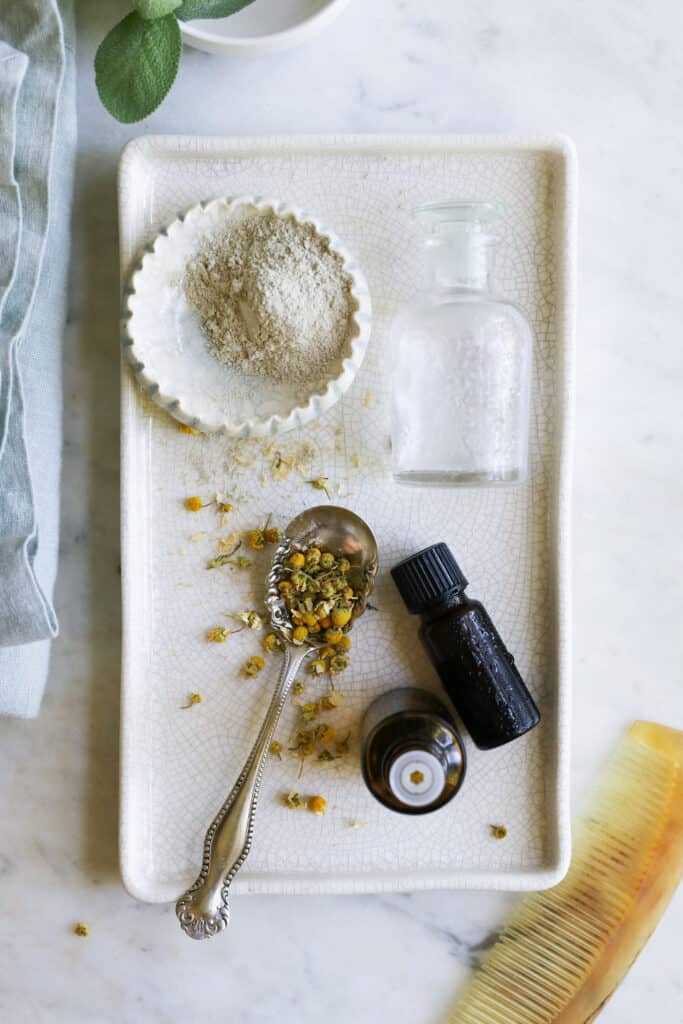 What clay should I use?
While I can sing the praises of bentonite clay all day, you don't have to use that particular clay if you don't want to.
Moroccan red clay, white kaolin clay, French green clay, or Fuller's Earth would make great hair masks. If you're not sure which one to use, this post can help you out.
To start, you want to combine your clay and chamomile hydrosol in a small, non-metal bowl. Why no metal? Well, clay is so absorptive that it's said to draw toxins from whatever it comes in contact with—and that means it may pull metal from your utensils.
Since you're applying this to your hair, it's not quite as big of a deal as if you were applying it to your face. But let's be safe and stick to wood, plastic, or ceramic tools, yes?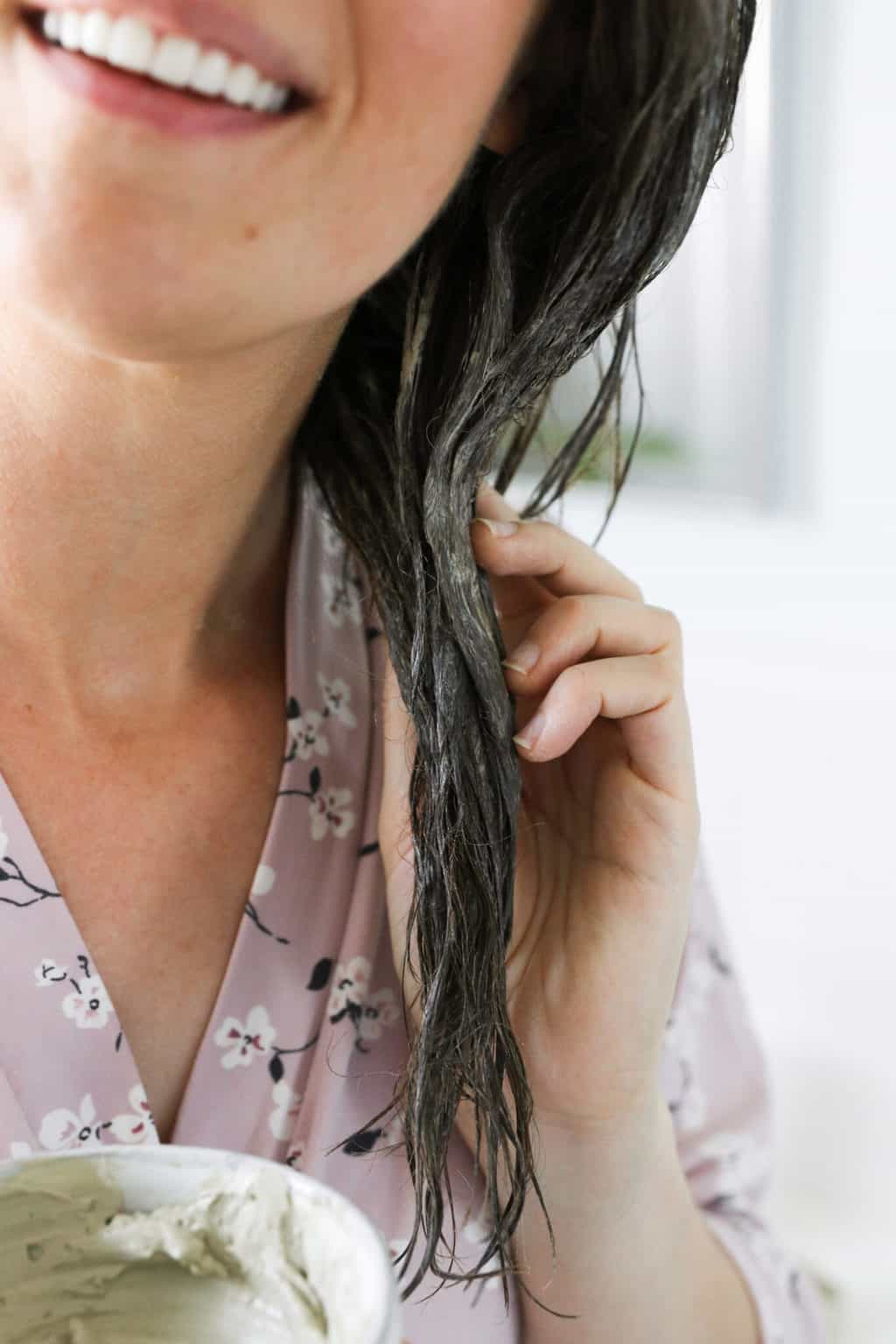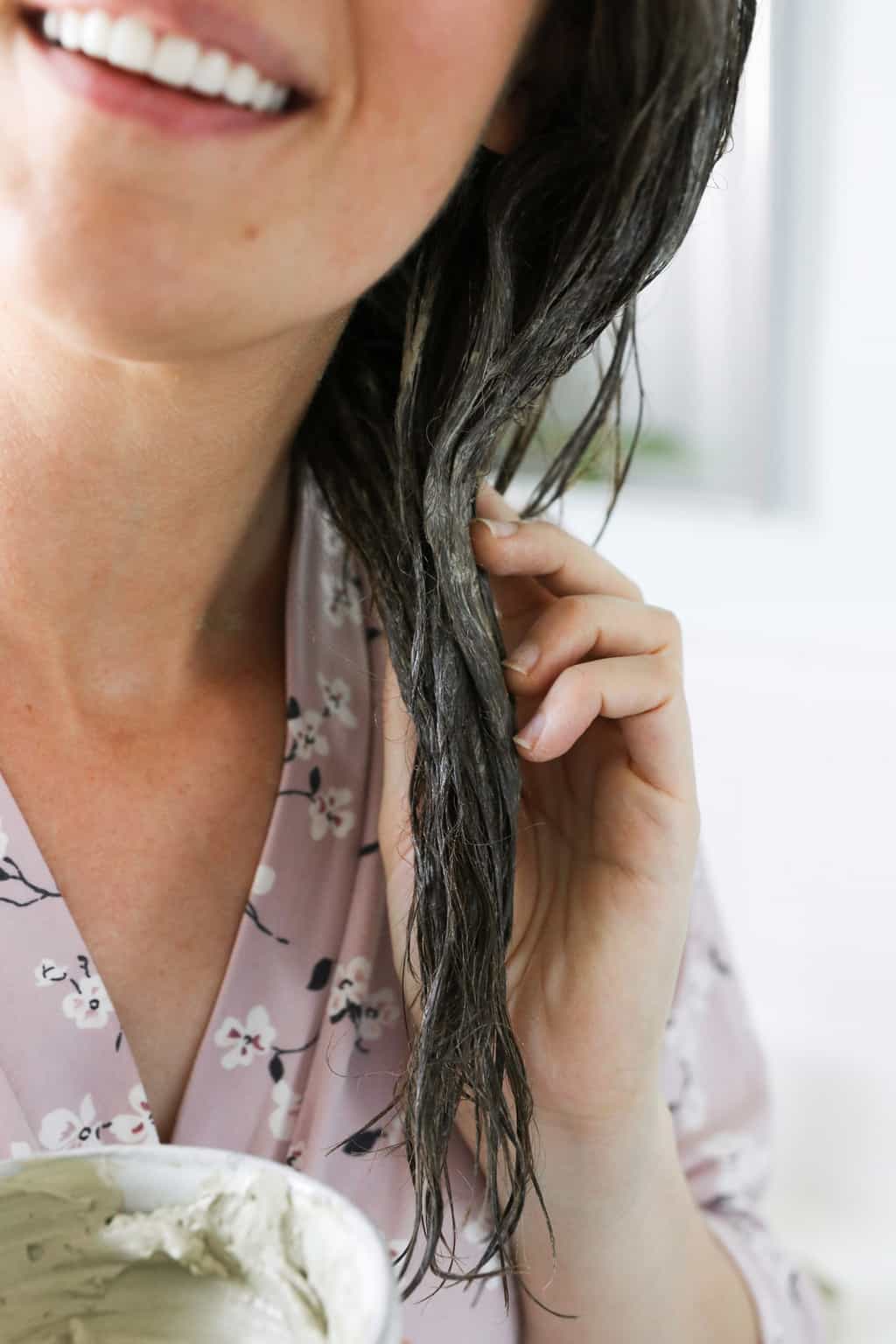 How to mix up a clay hair mask
Mix everything together with a wooden spoon until well-combined and smooth. (Yes, I know I messed up and used a metal whisk in some of these photos, but don't be like me!)
Once it's smooth, you can go ahead and add the castor oil and neem oil. Then stir again.
If you would like to add other nourishing essential oils that are often used for hair, such as tea tree, rosemary, or lavender, feel free to. You can also use easier-to-find carrier oils, like sweet almond, avocado, or olive oil, in place of the neem and castor oil.
This recipe is incredibly customizable, so I don't want you to feel limited to the ingredients I used. Unless you're particularly called to an ingredient, save a little money and use what you have on hand.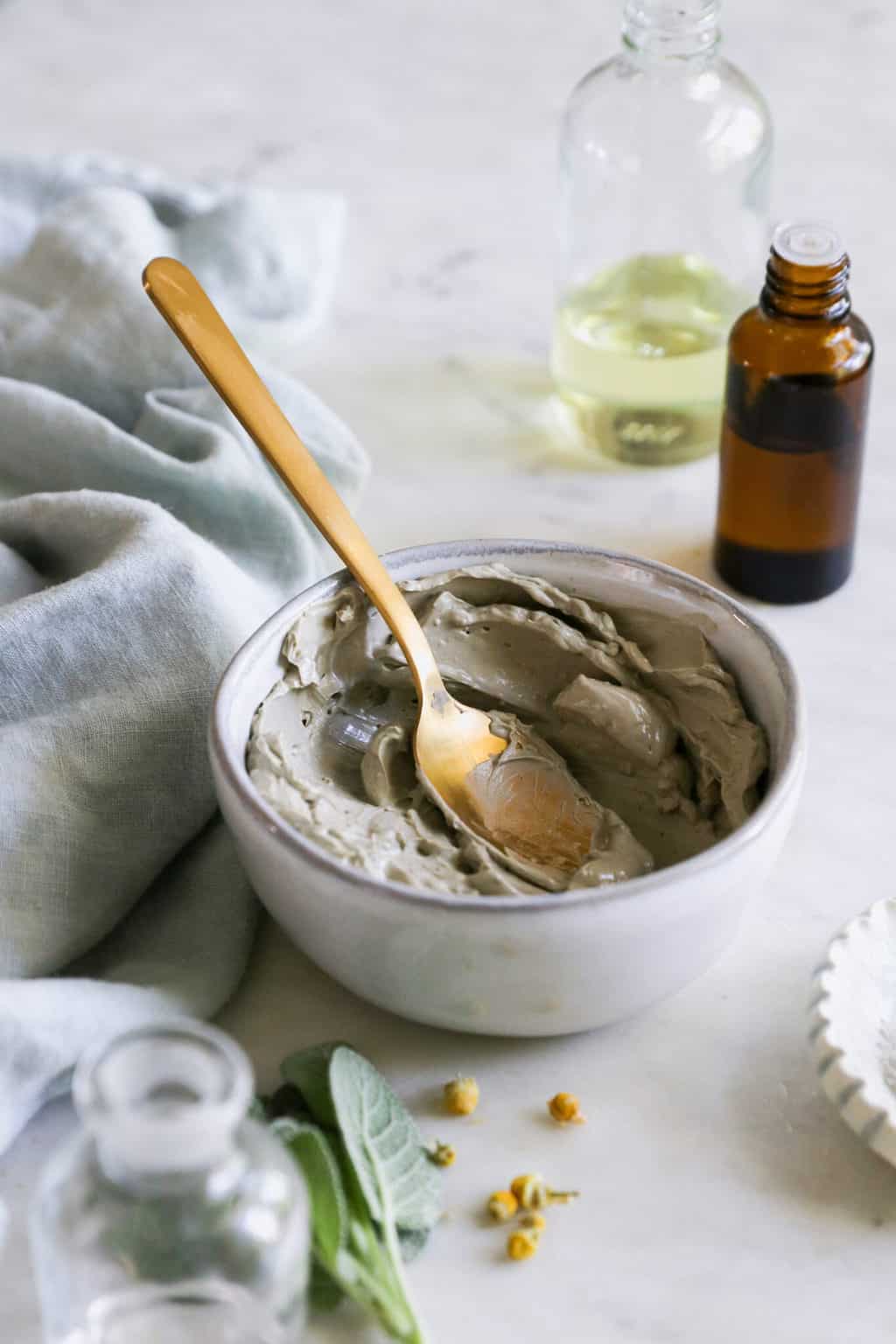 How to apply a clay hair mask
To make it easy to apply, you want your mask to be a Greek yogurt-like consistency—thick but spreadable. Add more water or hydrosol until you reach the right consistency.
If you have dry or coarse hair, you can also add more oil, so the mask isn't quite as drying. It's up to you! Once you've combined all the ingredients, it's time to apply it to your hair.
You can apply it to dry, damp, or wet hair, whichever works best for you. I find that wet hair is easiest since the mask won't dry out as quickly. But I'm also kind of lazy, so I usually end up applying it to dry hair.
Simply take a scoop of mask and rub it between the palms of your hands. Apply it liberally to the scalp, and use your fingers to work it through to the ends. If the mask dries before you've finished applying it, lightly spritz the hair with water to dampen strands and reactivate the clay.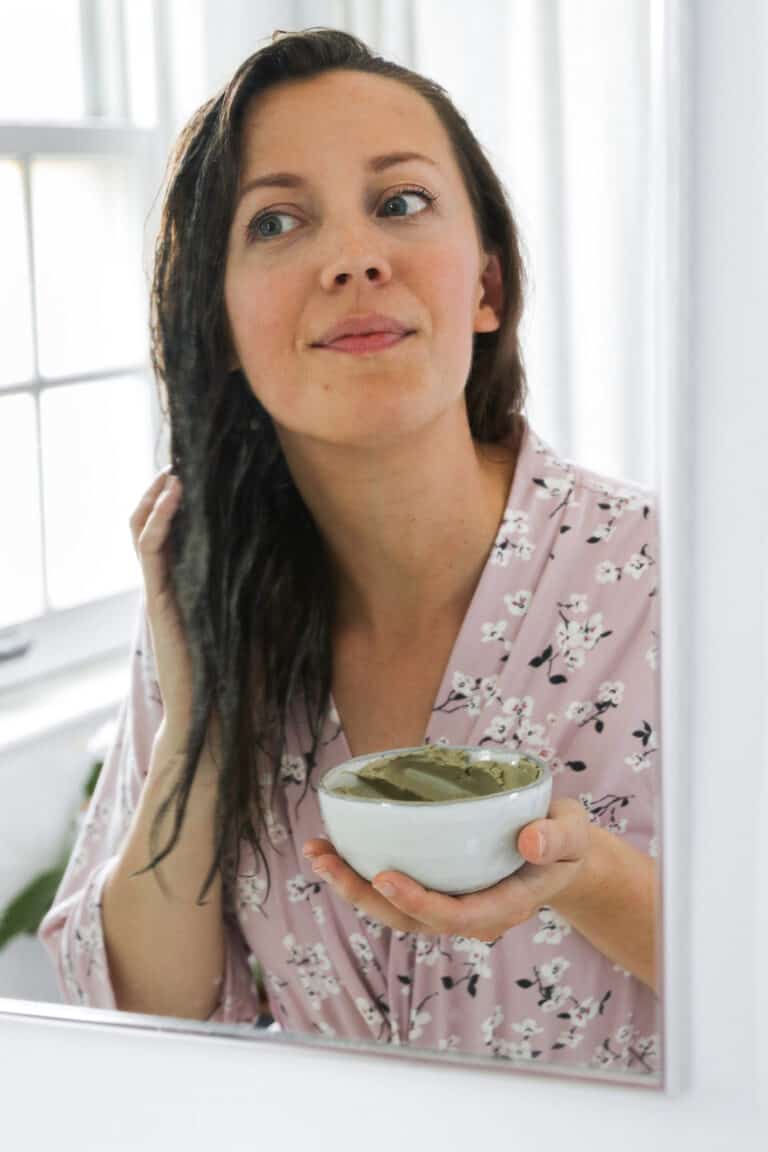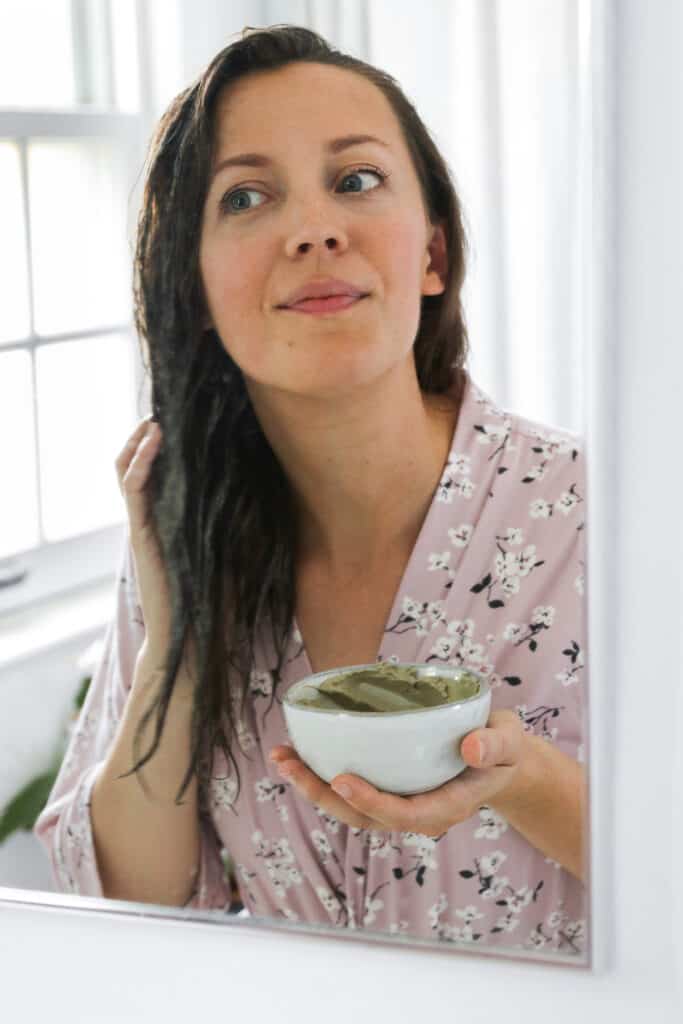 The clay will be rather sticky, so don't worry about coating strands evenly. I focus mainly on the roots and then work a light coating from root to tip. My ends can be pretty dry, so I don't want to suck all the moisture out of them. A little mask is all you really need.
Lightly massage the scalp, and then let the mask sit for 5–10 minutes.
When you're done, shampoo twice to get all the clay out, and make sure to follow up with a good conditioner. Then style as usual.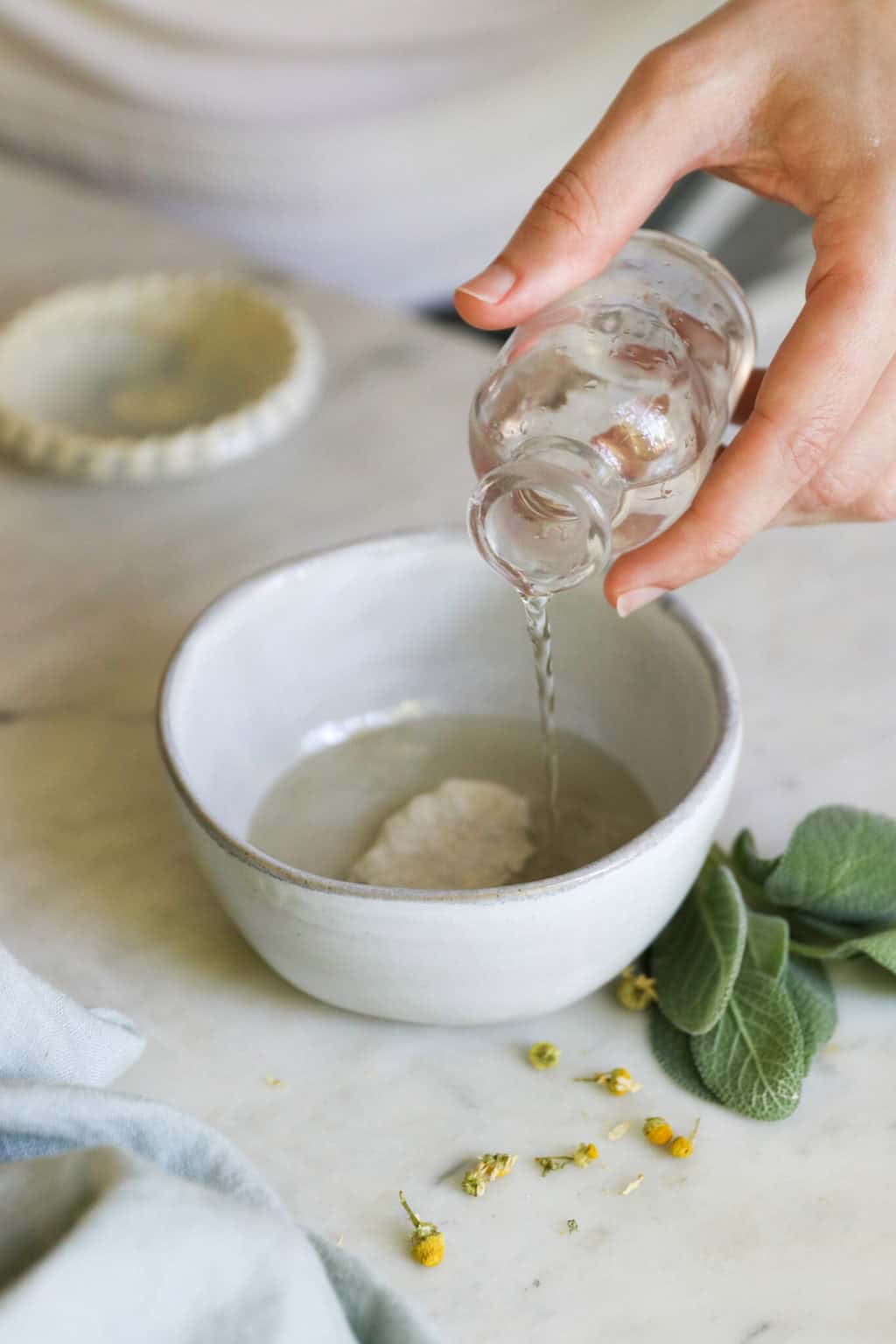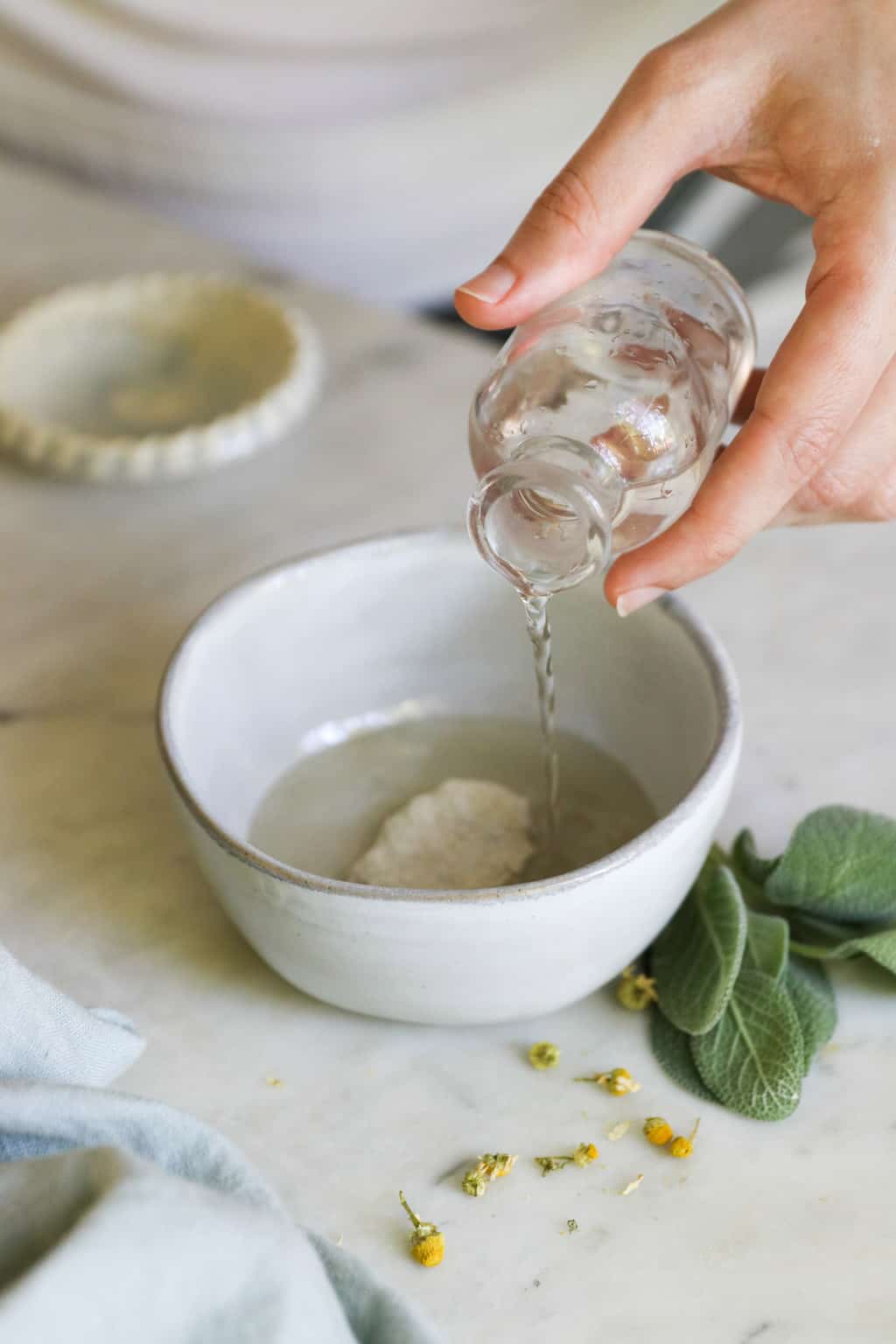 Who doesn't love a good hair mask?
No one, right?! Check out these avocado hair masks to hydrate dry locks or try a vinegar hair rinse to restore shine.
View this post on Instagram
This article was medically reviewed by Dr. Gina Jansheski, a licensed, board-certified physician who has been practicing for more than 20 years. Learn more about Hello Glow's medical reviewers here. As always, this is not personal medical advice and we recommend that you talk with your doctor.
5