This post is sponsored by NOW. All opinions are my own.
Looking to streamline your shower situation? Green your hair routine? Save money on bath and body products? It may sound too good to be true, but shampoo bars really do it all.
Not your typical bar of soap, shampoo bars are formulated with super nourishing ingredients that clean hair without stripping it or drying it out. And in many cases, they can act as conditioner, body wash, or even face wash to boot. But since I'm not someone who's content buying my shampoo bars (we're obsessed with DIYs around here), I teamed with our friends at NOW to make my own using clean ingredients and high-quality oils.
NOW has been a pioneer in the wellness community for generations, with a focus on high-quality supplements and sustainably sourced beauty products. NOW's oils, moisturizers and body butters are formulated with the finest ingredients from the around the world. They're made without harsh chemicals or synthetic ingredients. And they're tested for quality so you know exactly what you're getting.
That means you're left with seriously clean shampoo bars that can be customized for your own hair type.
The best shampoo bars are made from scratch with lye. But the process is a little complicated and may intimidate some inexperienced DIYers. So I included a recipe for melt-and-pour shampoo bars as well. Use whichever recipe you feel most comfortable with!
Shampoo Bar Benefits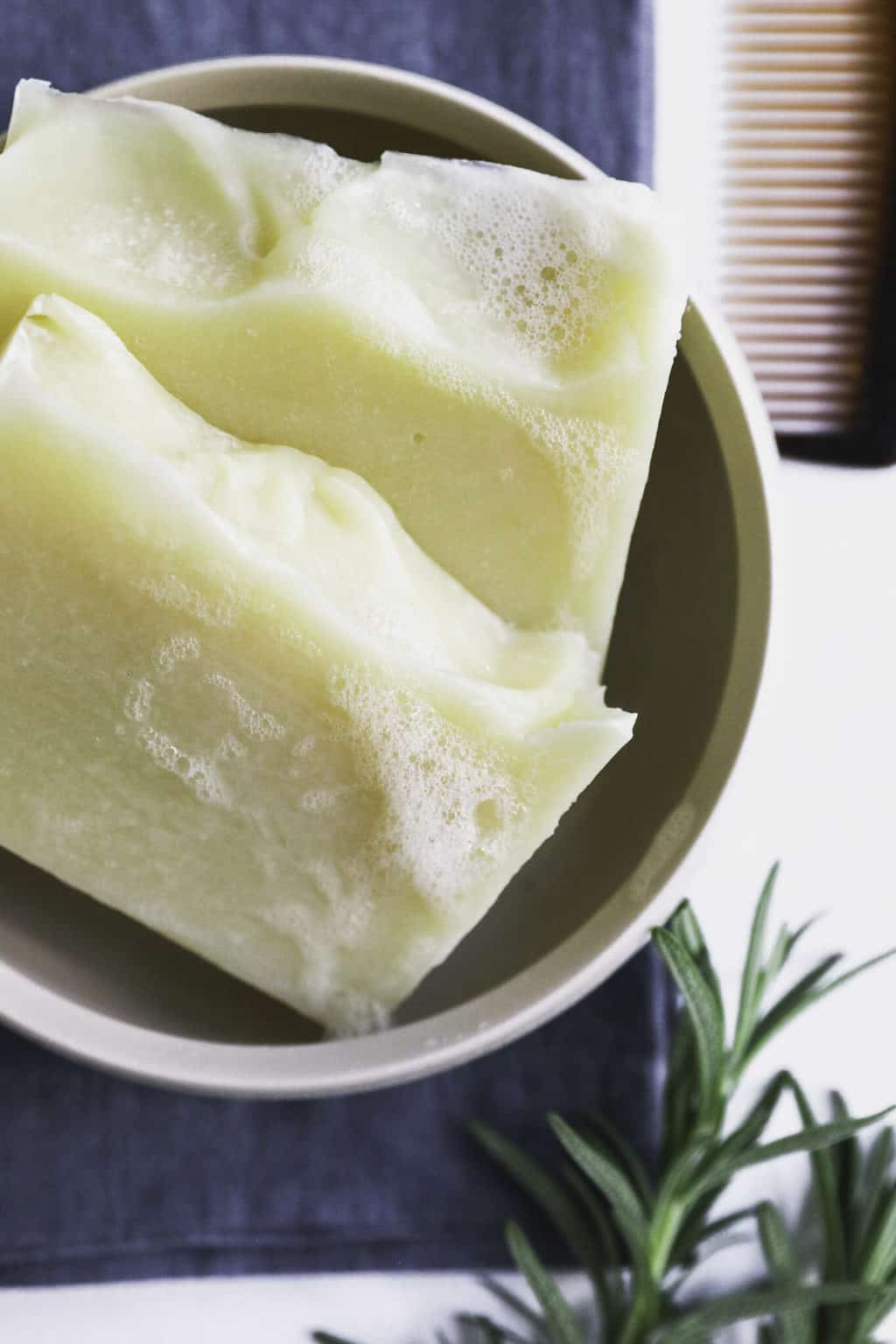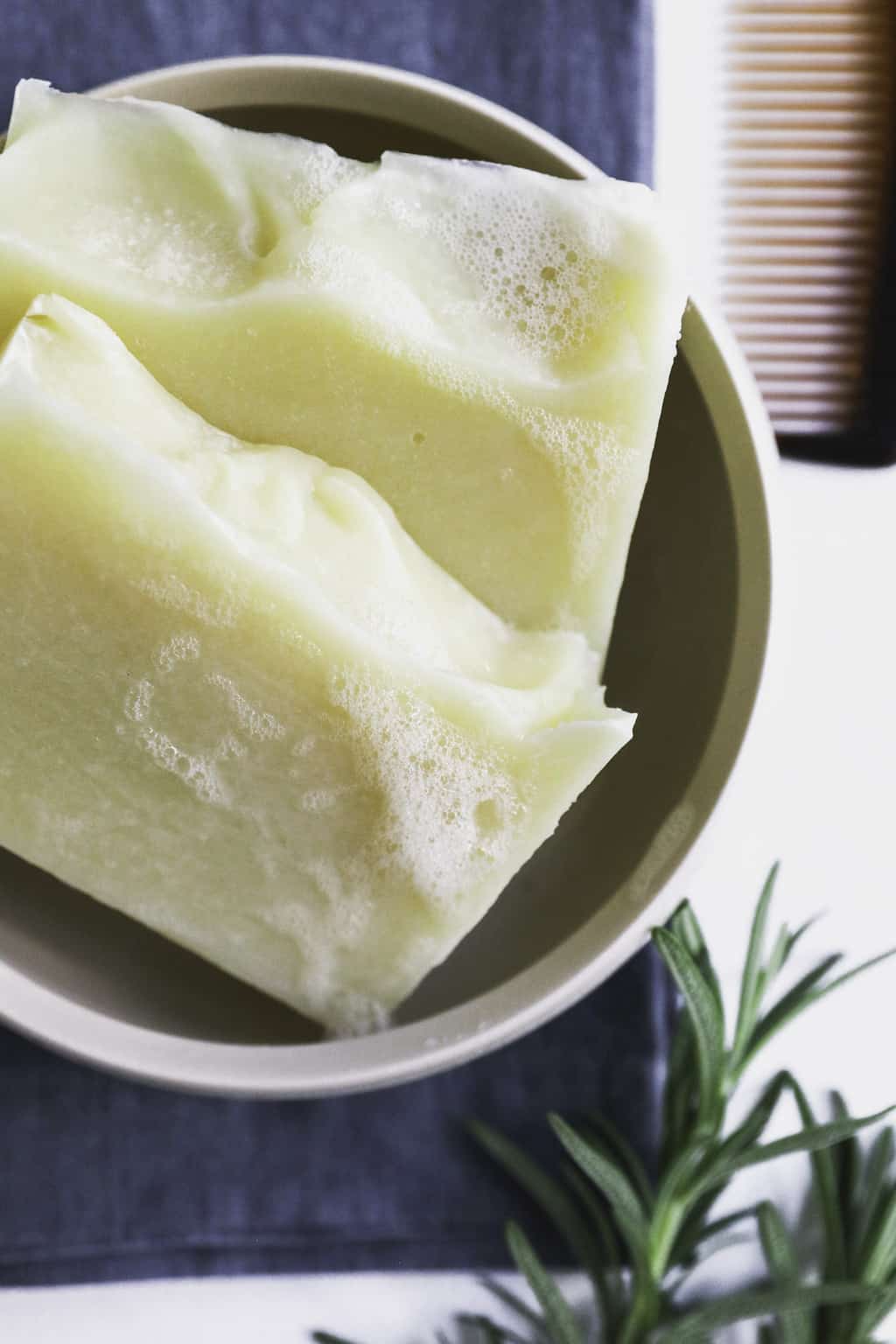 It creates less waste
Unlike liquid shampoo, shampoo bars don't require any packaging for travel or storage, so they create less waste.
While the ingredients do come with their own packaging, you're free to choose ingredients with recyclable packaging, like glass or certain plastics, to cut down on the trash. (And in case you're curious, all of the ingredients we used from NOW use recyclable packaging via the Terracycle program. Just one more reason I love them!)
It lasts longer
Once bar soap has cured completely, it's rather hard and doesn't dissolve easily. That means you use a lot less soap per wash than with liquid shampoo. The ingredients are also concentrated, so a little soap goes a long way. From my own experience, each shampoo bar should last 2-3 months if you let it dry out between uses.
It's perfect for travel
When traveling, I like to cut an unused shampoo bar down so it measures about 2 inches x 2 inches. Then I just toss it in my toiletry bag and I'm on my way. I use it as shampoo, body soap, face wash, even laundry soap in a pinch, and when I'm done, I toss it in the trash.
It's better for hair
Because homemade shampoo bars don't use any harsh surfactants, chemicals or fake fragrances, they're much better for your hair – and your health!
You can customize it for your hair type
Different oils create different shampoo bars. That means you can – and should – choose your oils based on your hair type. I used a bunch of NOW oils, like olive, coconut, and castor, that are good for fine, oily hair because they're light and won't weigh down your locks.
If you'd like to customize your oils for your hair type, leave the ratio of oils the same, but swap in oils that are good for your hair.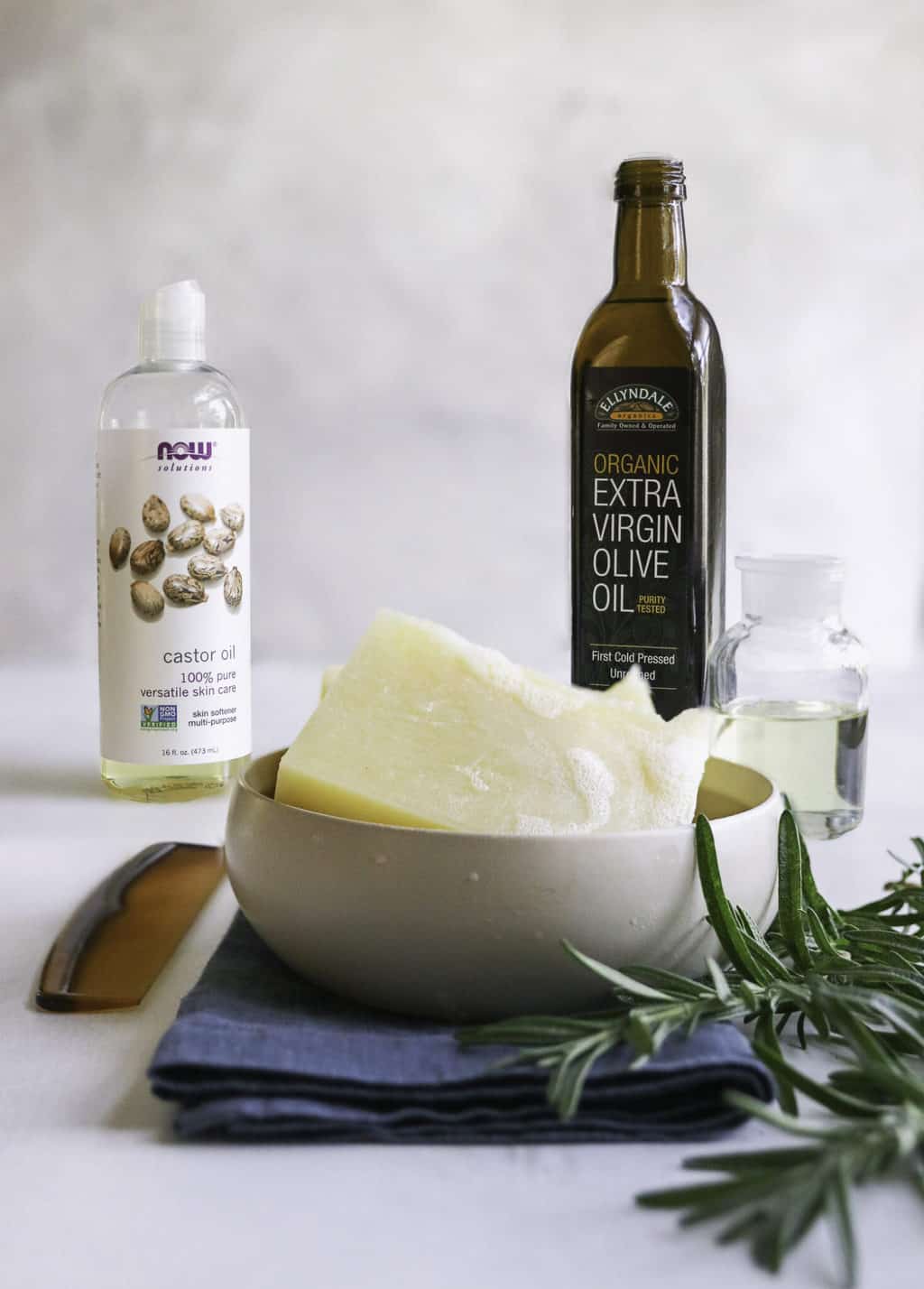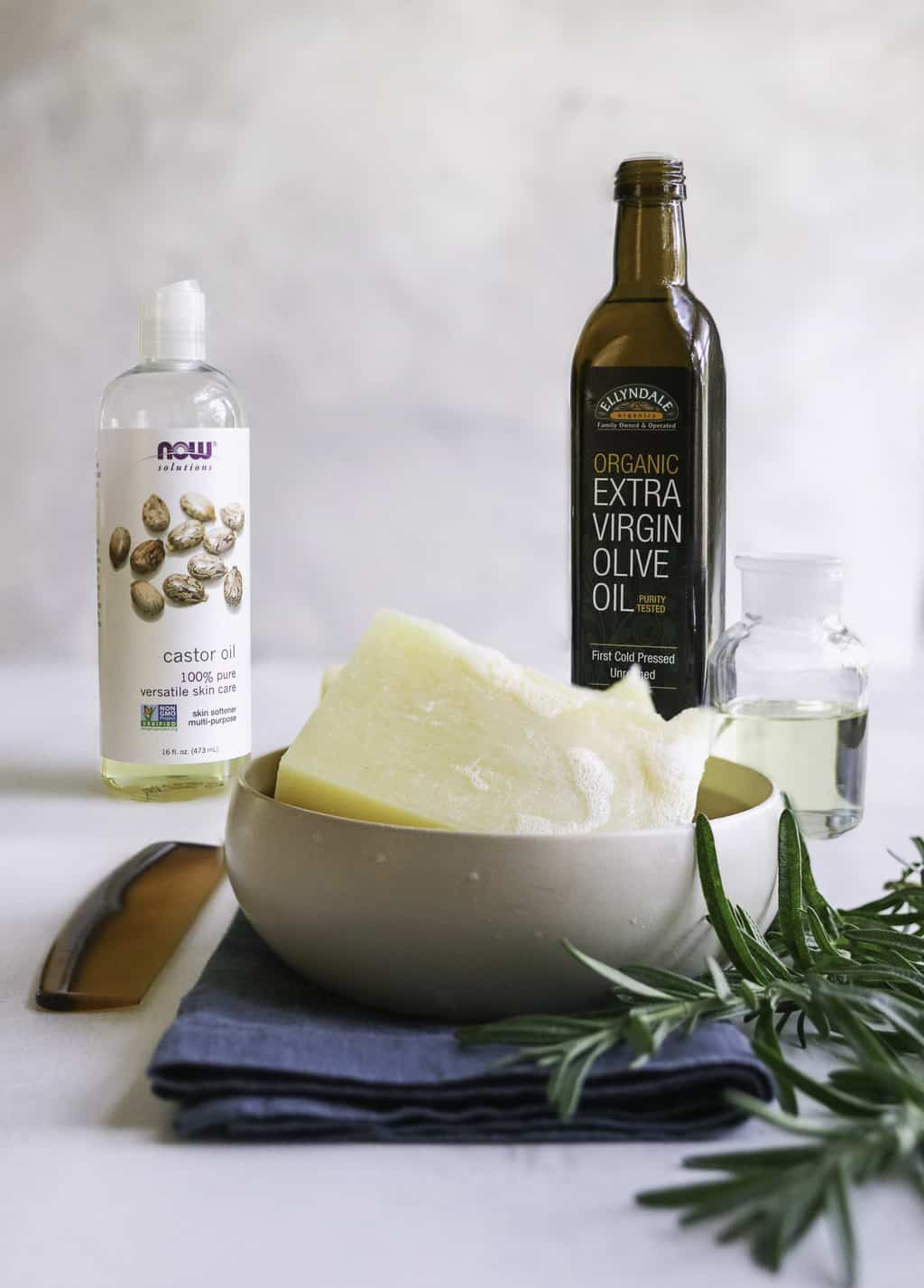 Oils for Different Hair Types
If you want to start customizing your shampoo recipes, choose oils from this list based on your own hair type.
Dry or Frizzy
Avocado oil

Castor oil

Cocoa butter

Jojoba oil
Oily
Nettle oil

Coconut oil

Olive oil

Hazelnut oil
Fine or thinning
Shea butter

Coconut oil

Cocoa butter

Olive oil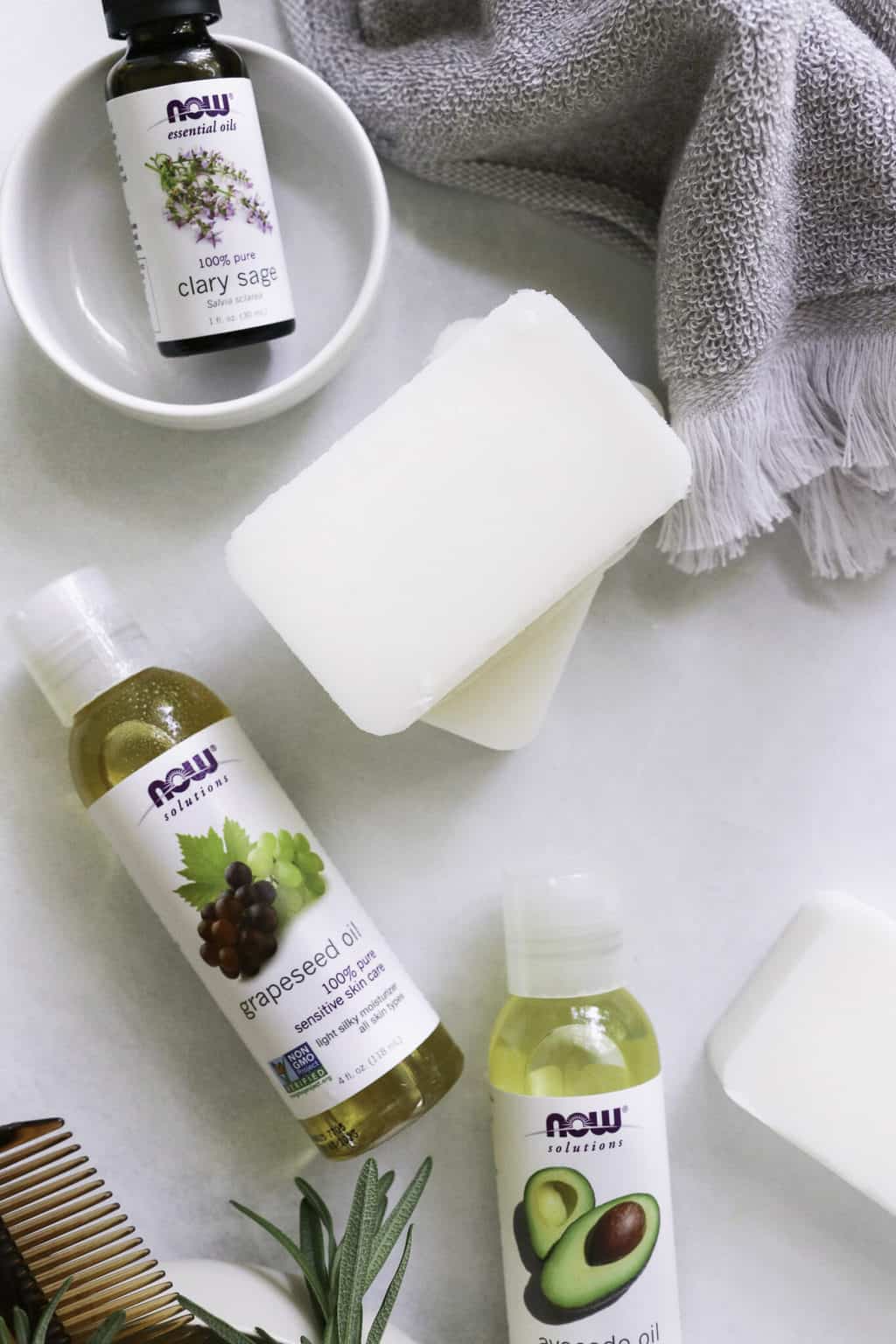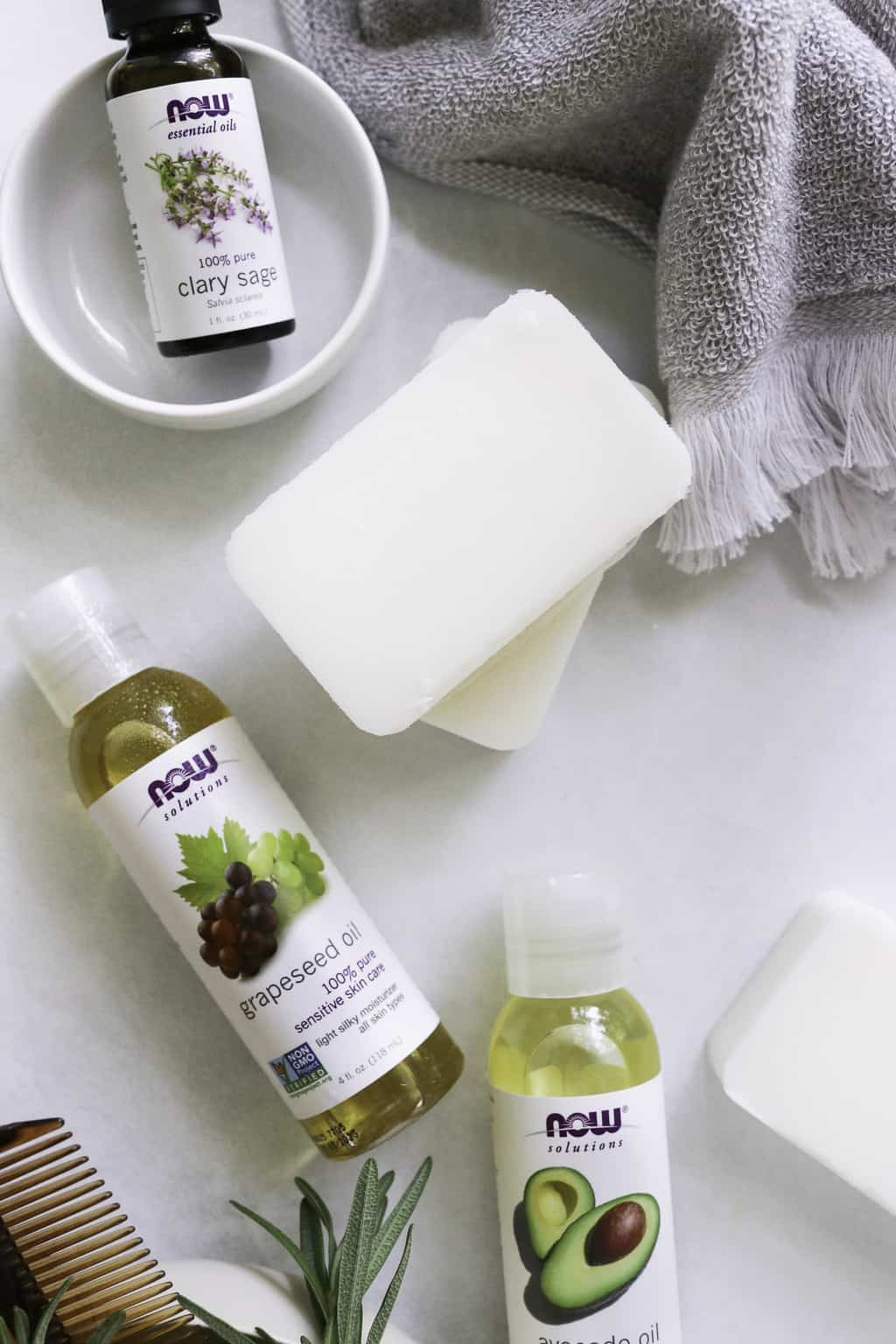 Melt-and-Pour Shampoo Bar for Dry, Frizzy Hair
Not only does this contain moisturizing avocado and grapeseed oils, but it is also loaded with clary sage oil to help keep your strands long and strong.
Supplies
Instructions
Chop soap base into small chunks and microwave in 30-second intervals until melted. Add the oils and stir to combine. Then, pour into a soap mold to cool overnight.
Once cooled, remove from the mold and cut into bars.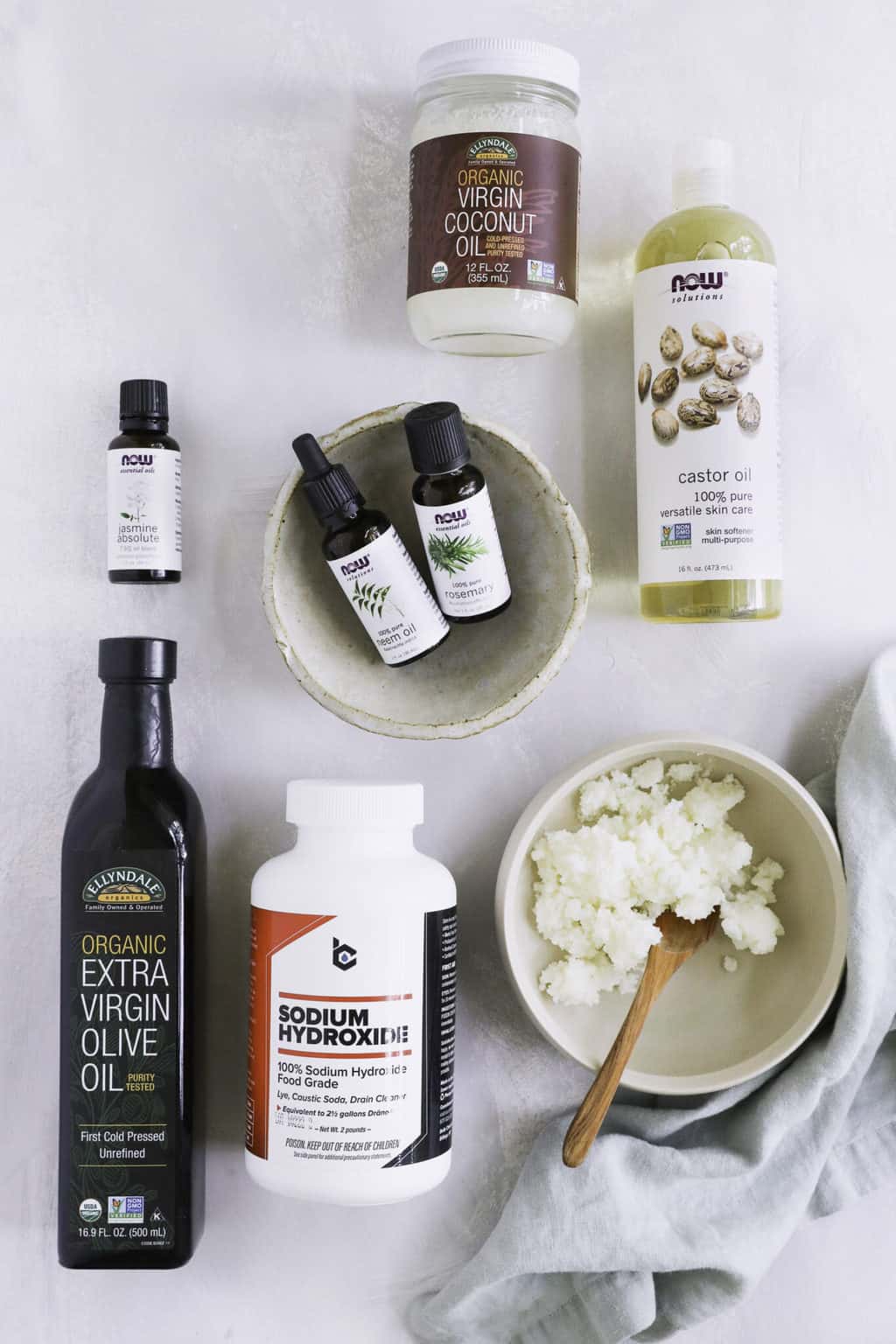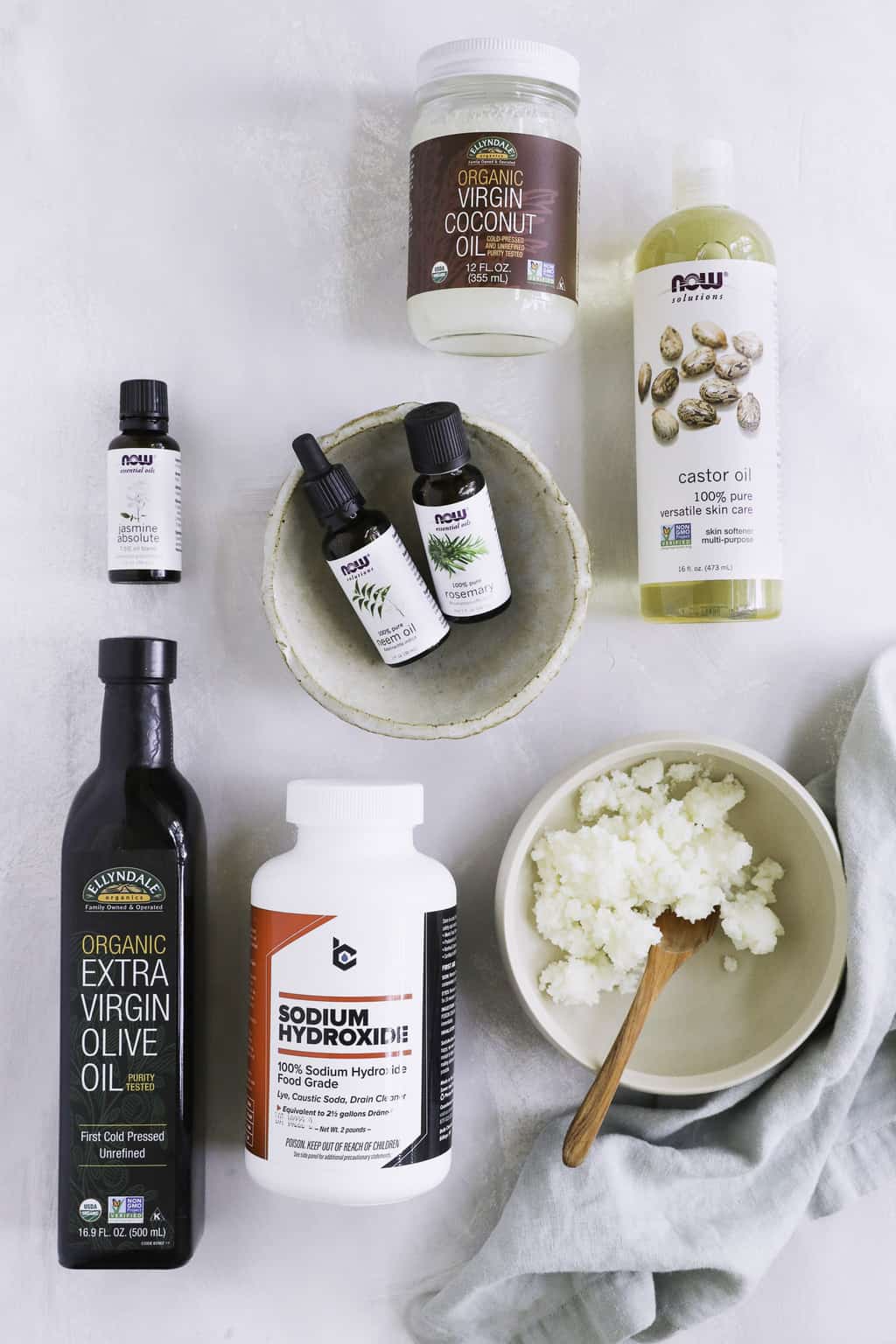 Cold Process Shampoo Bar for Fine or Oily Hair
If you're up from making your shampoo bars from scratch with lye instead, this cold process is the way to go! A trio of lightweight hydrators—coconut, olive, and castor oils—make this creamy bar a perfect choice for hydrating thin hair without weighing it down.
We've demystified the process in the step-by-step instructions below!
How to Use Shampoo Bars
1. Get your hair nice and wet. The wetter your hair, the more lather you'll get, so go ahead and get it really wet!
2. Wet the bar slightly. You don't need to soak it or get it soft. Just a little water is enough to create a lather.
3. Lather up. Rub the bar between your hands and get a lather going. The amount of lather your shampoo bar creates depends on the oils you used. But even if it doesn't lather much, it'll still clean your hair nicely!
4. Massage your hair and scalp. Just like you would with traditional shampoo, rub your hands through you hair, focusing on your roots. Then work your hands through your hair from root to tip to get rid of any lingering hair products.
5. Rinse well. Rinse hair thoroughly to remove soapy residue.
6. Follow up with conditioner. Make sure to condition like you normally would, especially if you have dry hair or split ends.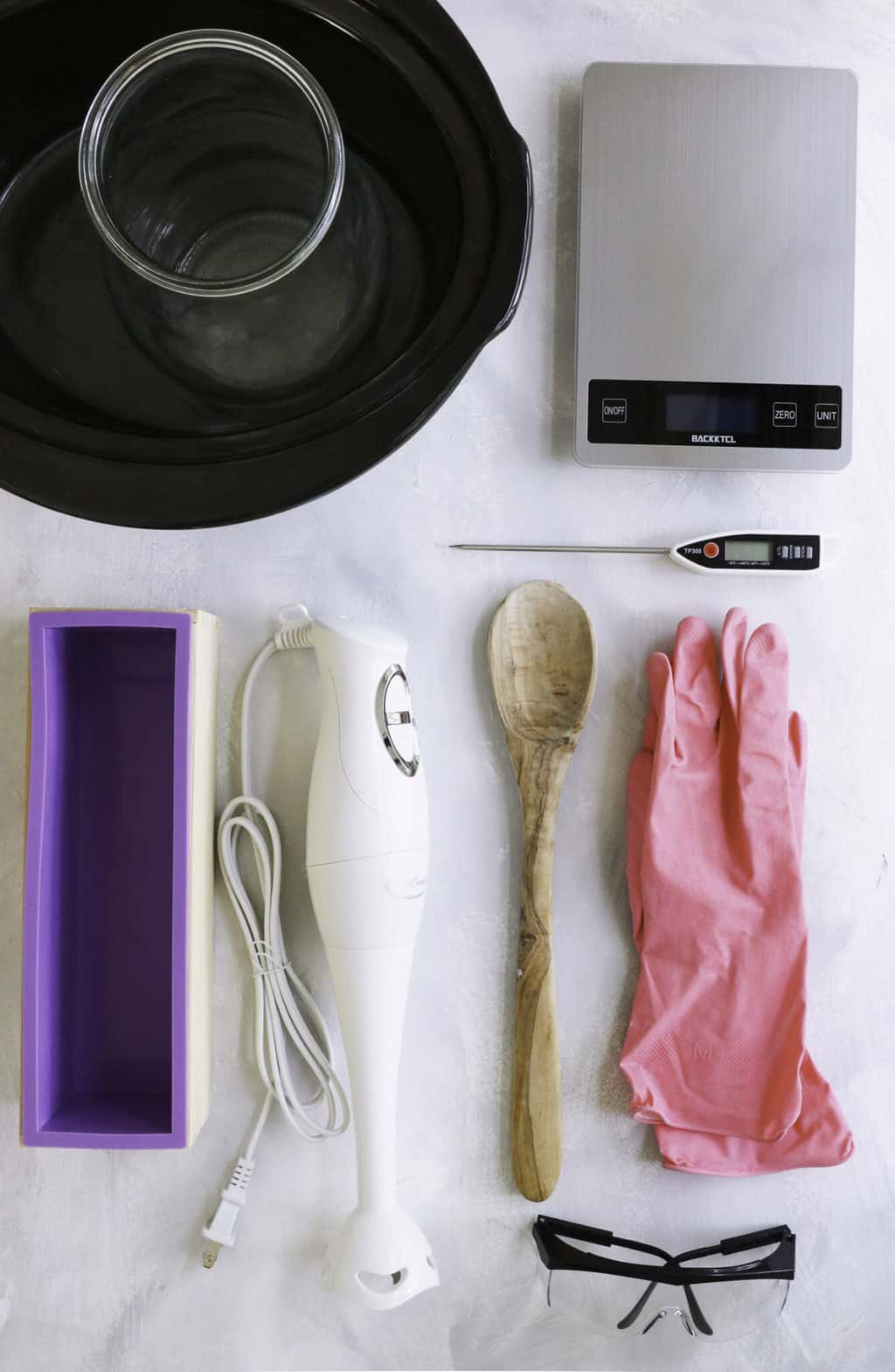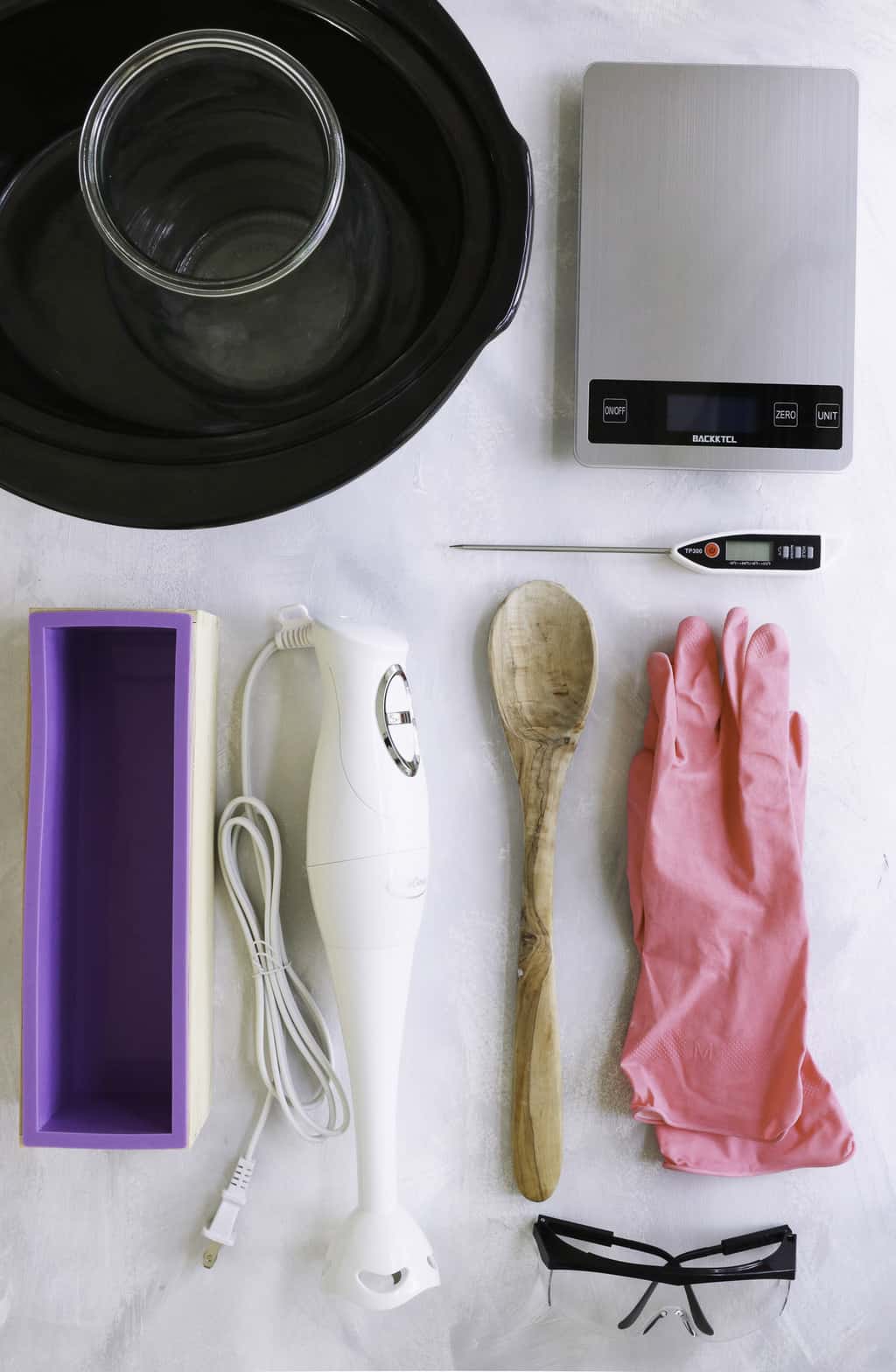 How to Store Your Shampoo Bar
You can store it as you would any other bar soap, so in the shower is fine. But to help increase the longevity, let it dry out between uses by placing it on a soap dish with ample drainage or in the linen closet.
Store unused shampoo bars on a shelf in the closet. While you might want to wrap them loosely in wax paper to keep the dust away, letting them air out will ensure they last longer.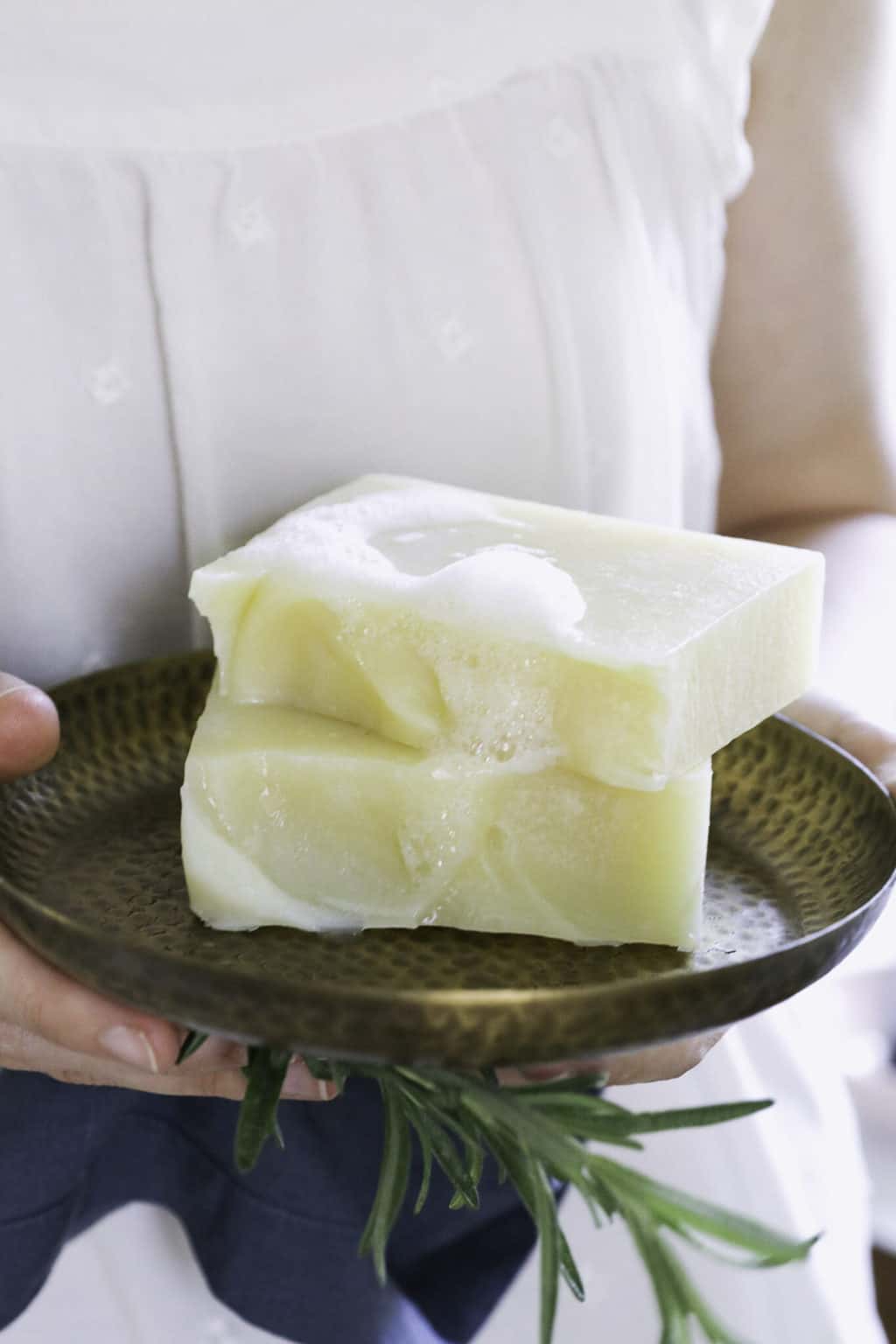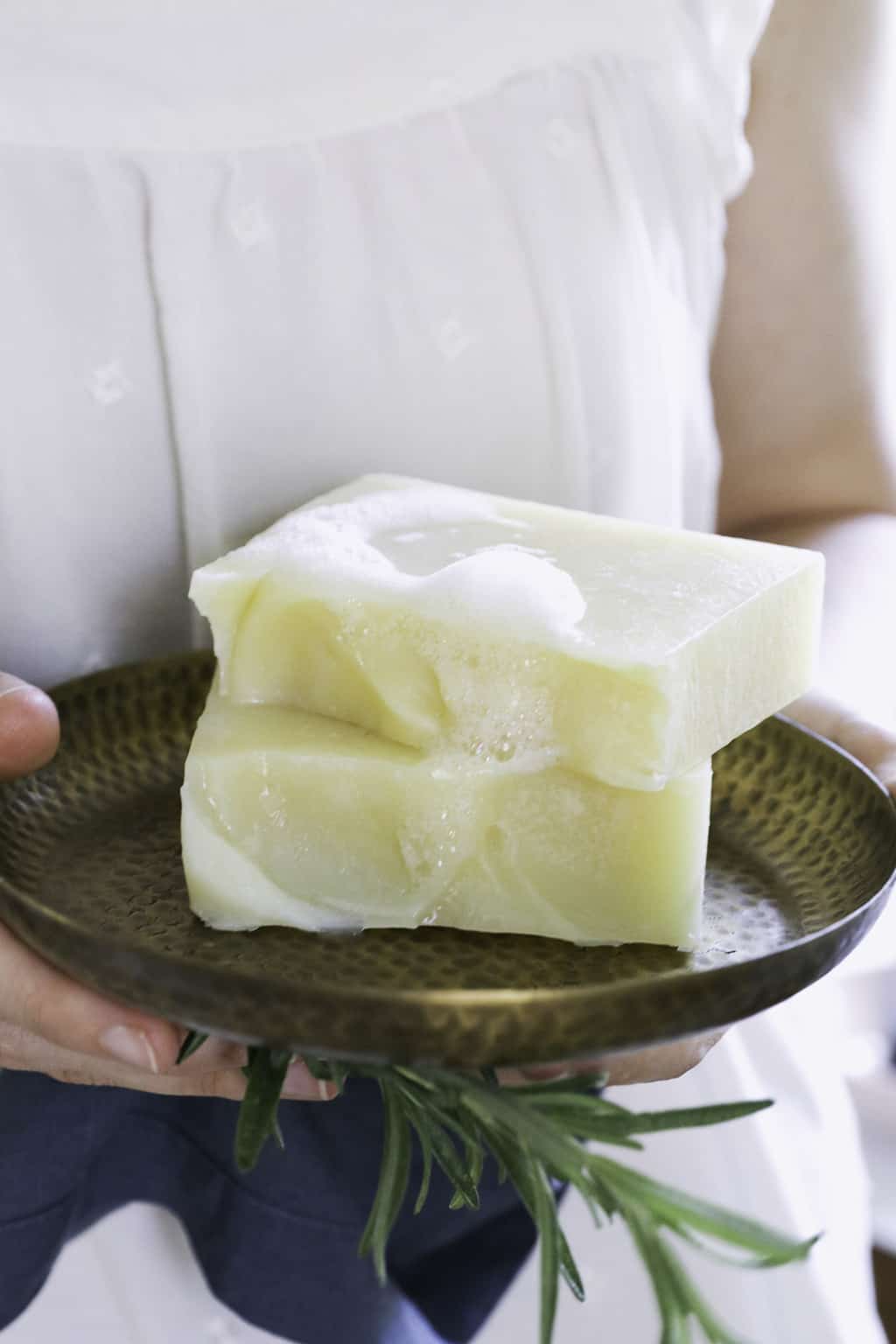 View this post on Instagram
18