Is it just me or do I begin every post with "it's easy!" or "no sew!"?
I know it may sound lazy but I just can't get excited about something complicated. Everyone I know is busy. No one has extra time. My DIY philosophy is that projects should be simple, stylish and useful.
Maybe one of these days I'll buckle down and tackle a learn-to-sew boot camp. Until then I'm mastering the art of avoiding that darn machine!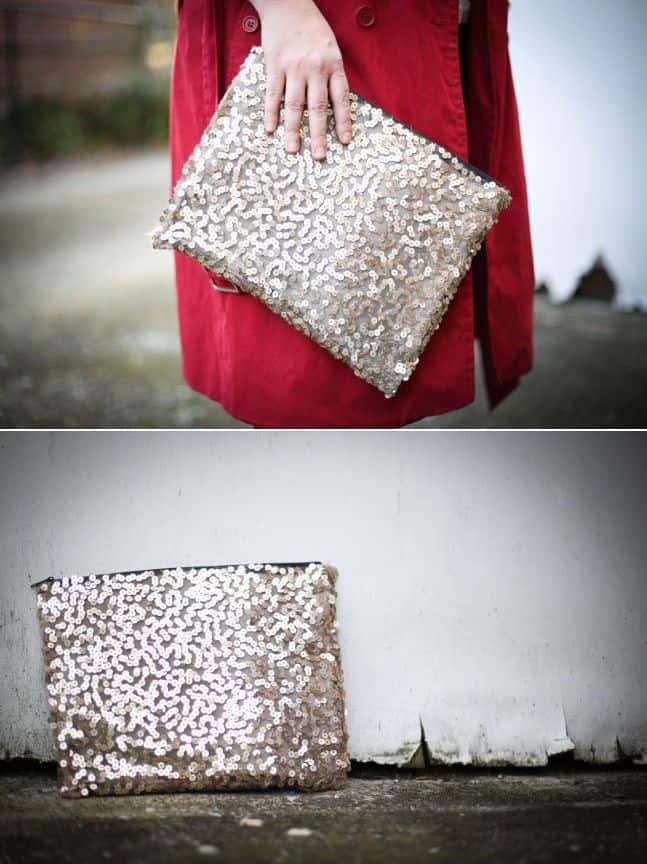 And I have to say I'm pretty proud of how well I avoided it with this one. Especially since I have wanted a clutch for ages. What self respecting blogger doesn't have a clutch?! And having one with sequins is like bringing the party with a purse. It just makes me smile. Even better, it only cost me $1. Happy dance!
Sequin DIY Clutch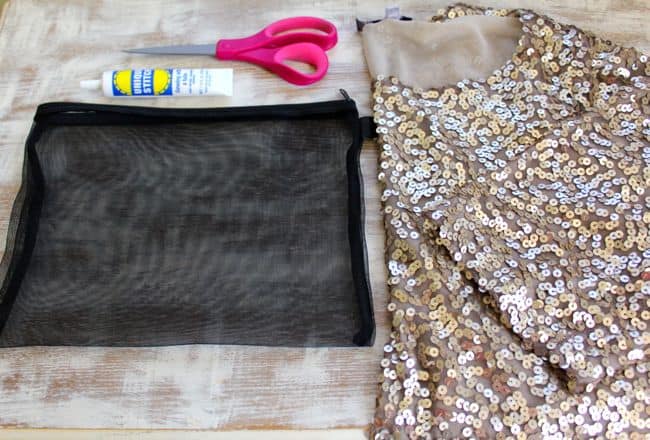 To make your own clutch you will need:
A small pouch with a zipper. I found this mesh one at the Dollar Store.
Sequin fabric. I used an old Jennifer Lopez shirt that I bought ages ago and only wore once. If you don't have sequin fabric on hand, you can buy 1/4 yard of fabric at a craft store or even buy a cheap sequin shirt or skirt at Forever 21.
Scissors
Foam brush
Clothespins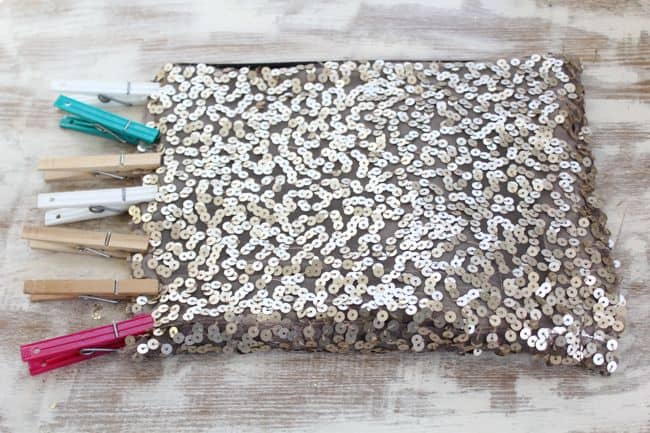 Cut a length of fabric that wraps around both sides of the mesh pouch. I cut my shirt horizontally underneath the arms and used one of the side seams as the bottom of the pouch. I don't have a great photo of this (sorry) so feel free to ask questions in the comments.
Then glue the sides together with the Liquid Stitch and clamp. Give it plenty of time to dry.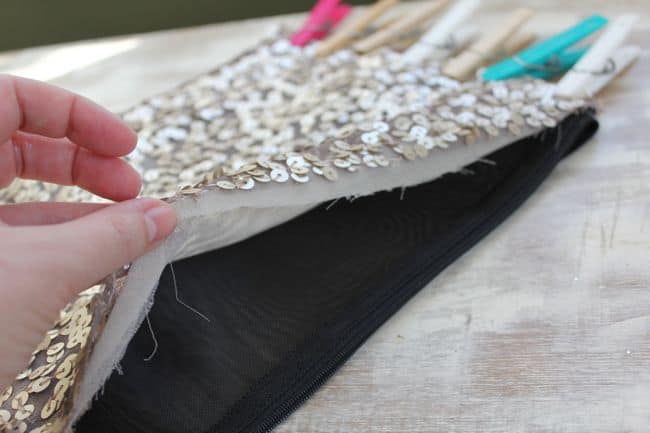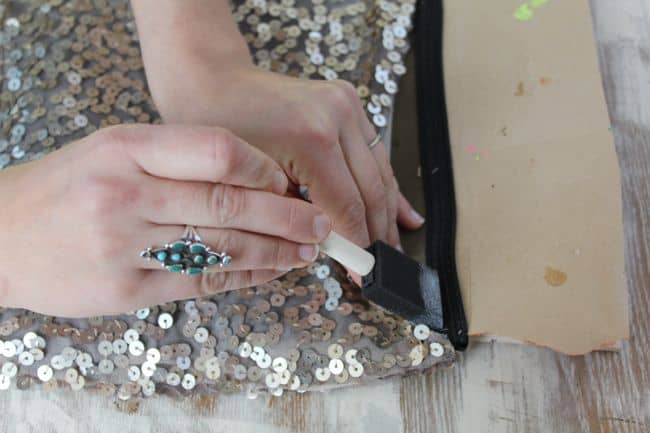 For the top of the pouch, clean up any stray sequins or threads. Put a piece of cardboard in the pouch and then glue the fabric to the mesh just under the zipper. Clamp again and let dry.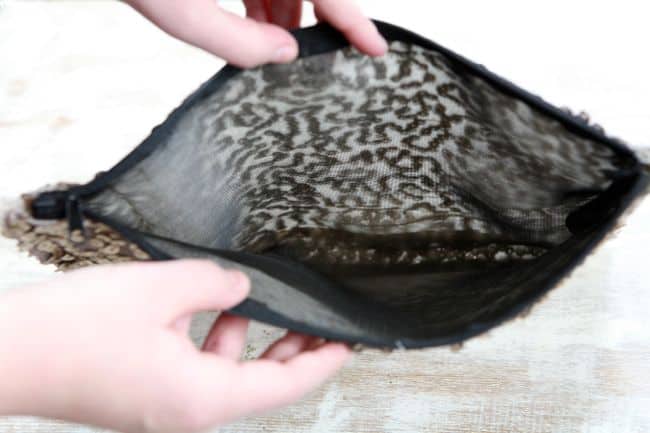 Here's a peak at the inside. And here's the finished product. I love it!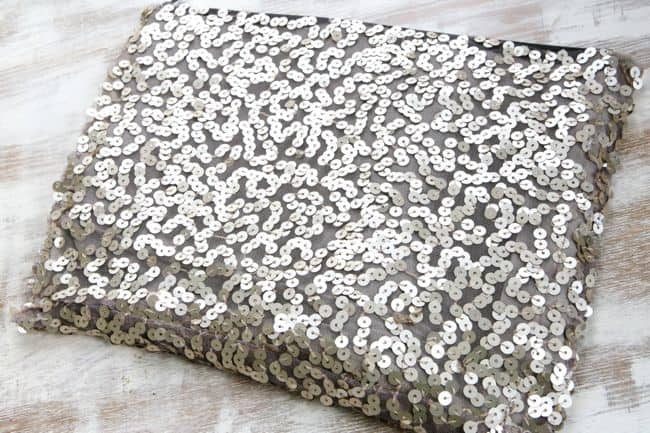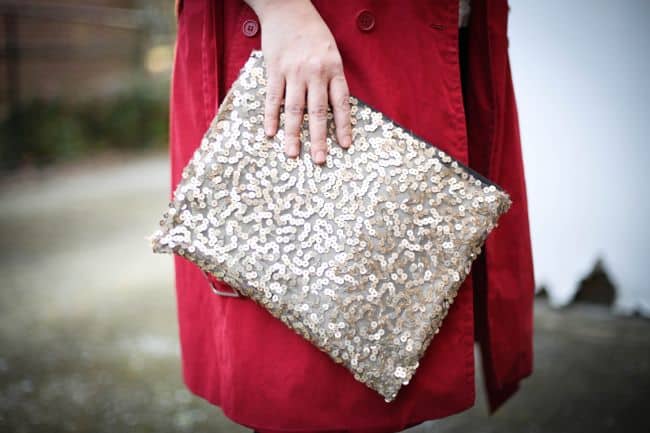 65