Once you have kids Valentine's breakfast becomes way more fun than a fancy schmancy dinner. Since school mornings tend to get a little nutso, we do breakfast up right on the big day. On the menu: chocolate covered strawberry smoothies and heart-shaped pancakes.
They both sound like a treat but they're secretly healthy. The smoothie is just fruit, Greek yogurt, cocoa powder and a little vanilla. Adding a few mini chocolate chips on top totally fakes 'em out.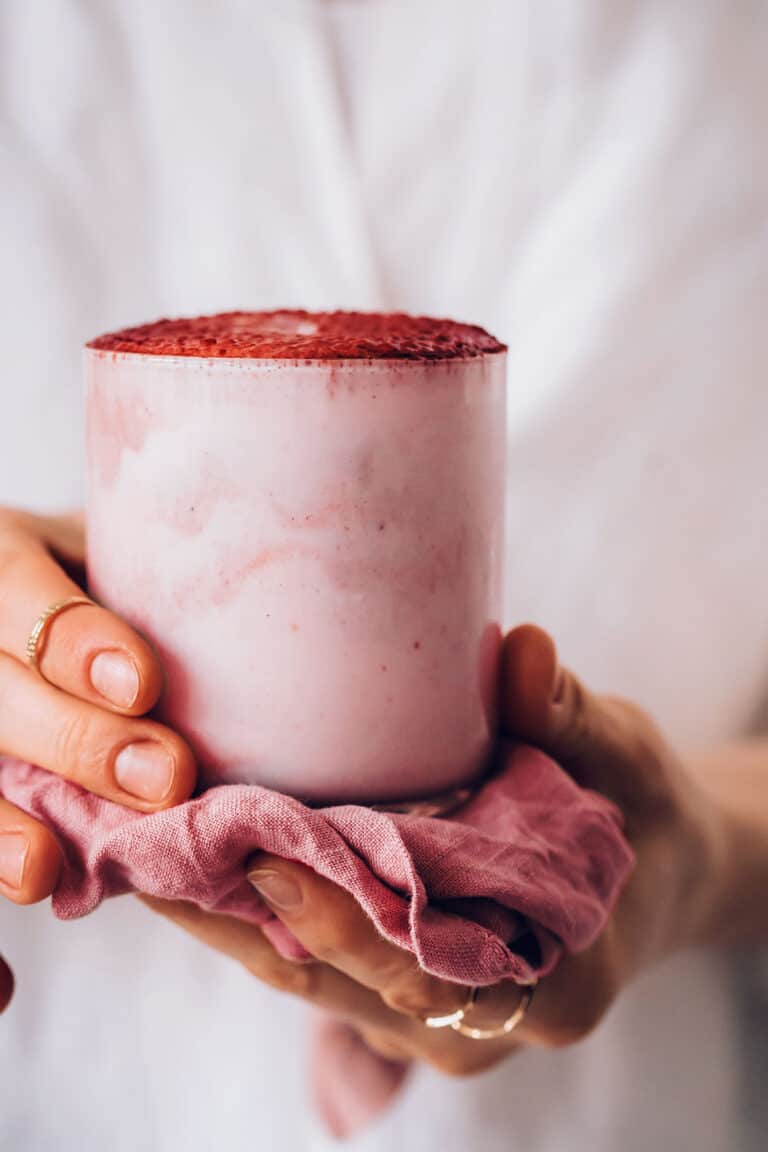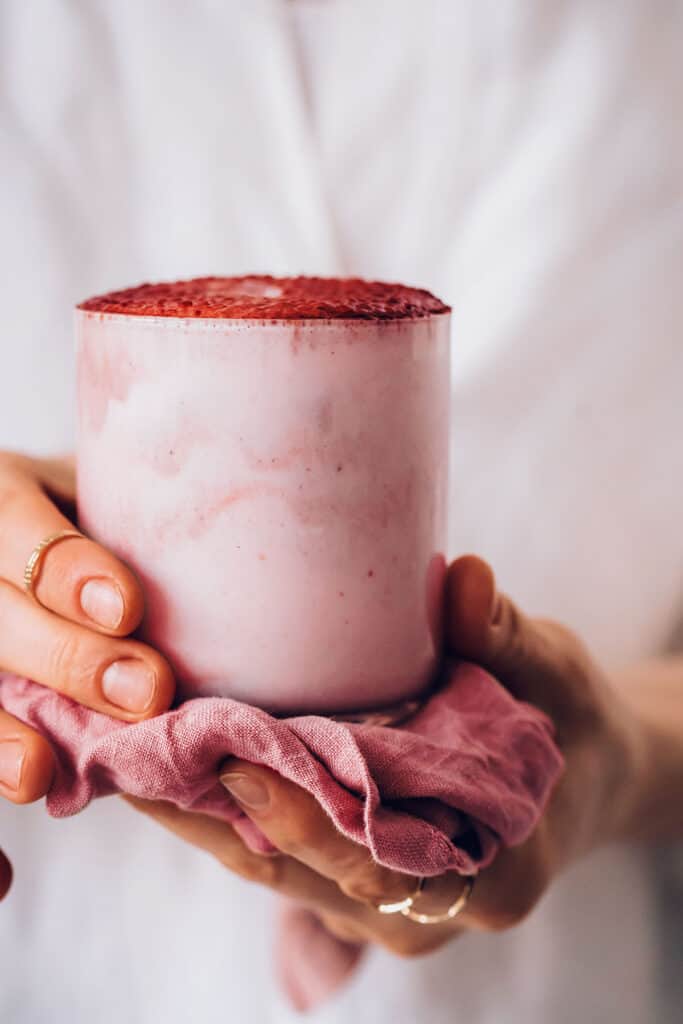 For adorable 'Love You' pancakes I give you my amazingly delicious banana pancake recipe. It's like banana bread in a pancake so you'll be shocked (shocked!) to learn that it's both 100% whole grain and gluten-free.
To make heart-shaped pancakes coat the inside of a heat-resistant cookie cutter with cooking spray. Place it in a preheated pan and pour the batter into the cookie cutter.
Cook as you would a regular pancake, flipping the whole thing over (pancake and cookie cutter) when the first side is done. Push the pancake down and remove the cookie cutter so the other side cooks for a minute. Grease the cookie cutters between each batch.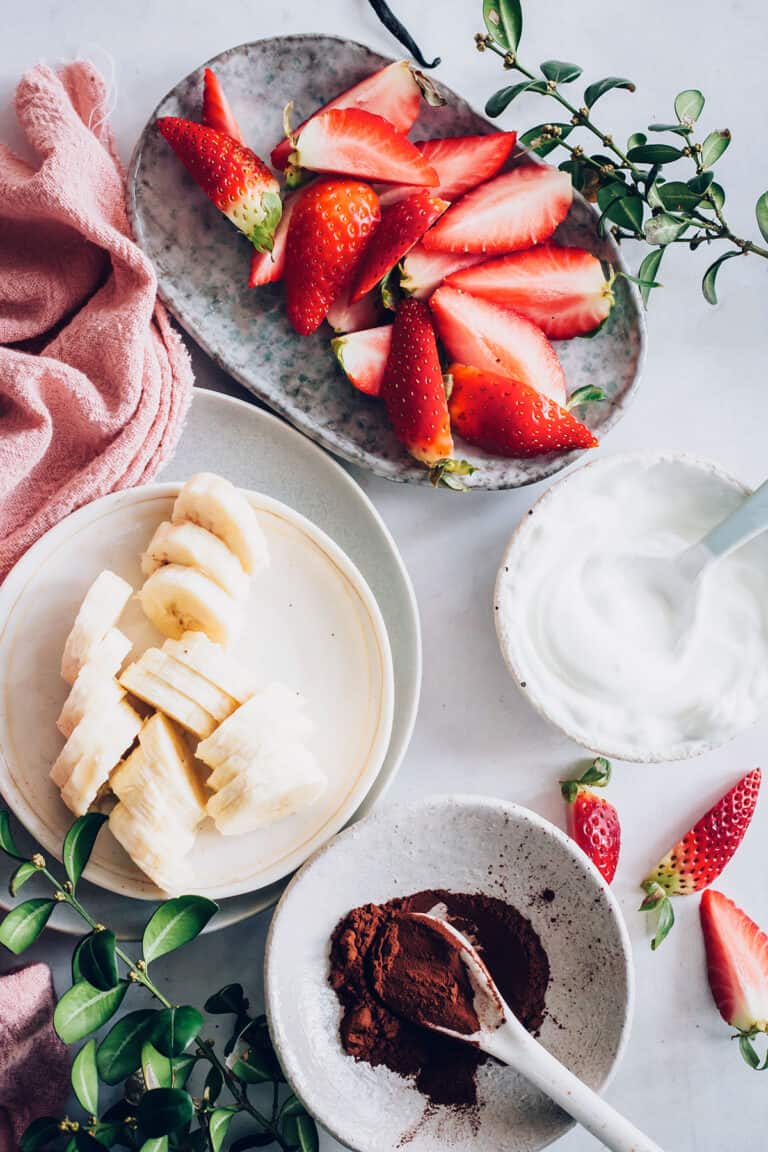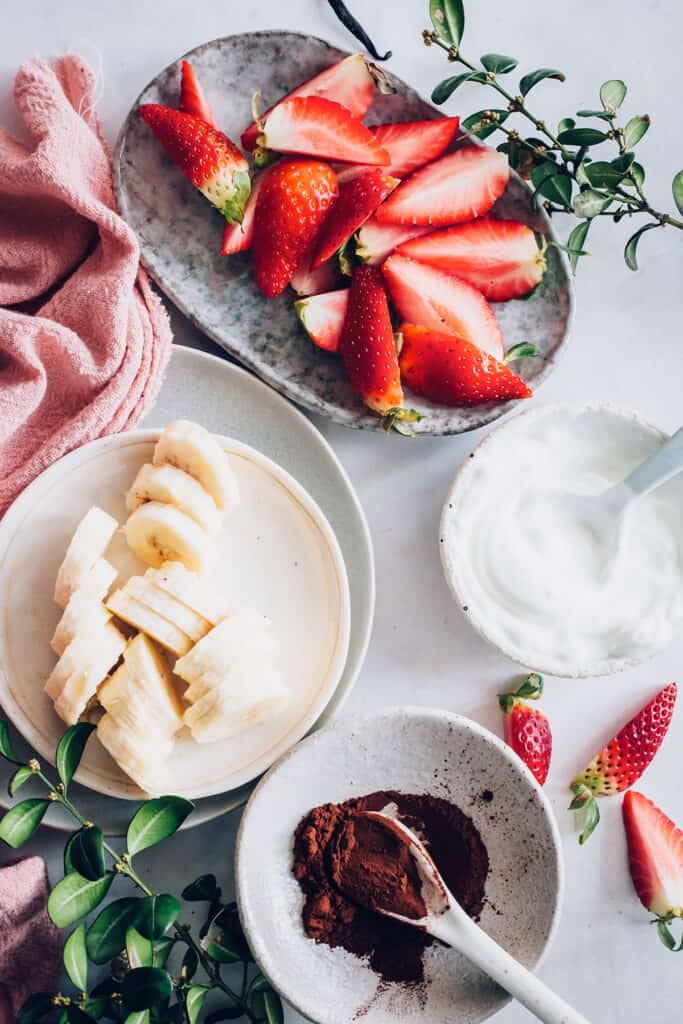 If you have kids who abhor anything that looks or sounds healthy, fruity smoothies and pancakes are the way to go. The banana in both does add sugar, but it's the key to a smooth, creamy smoothie.
My smoothies tend to be pretty thick and milk shake-like so you can thin it out and make it less banana-y by replacing the Greek yogurt with 1/2 cup of your favorite milk and a handful of ice.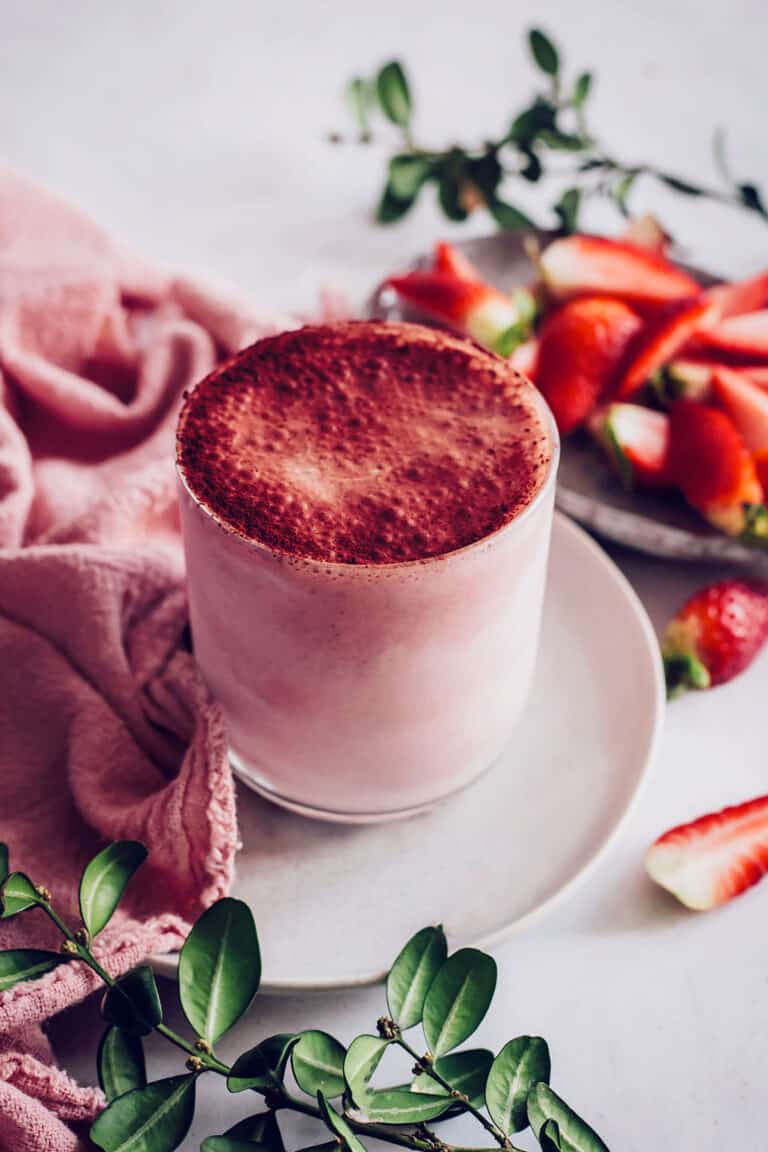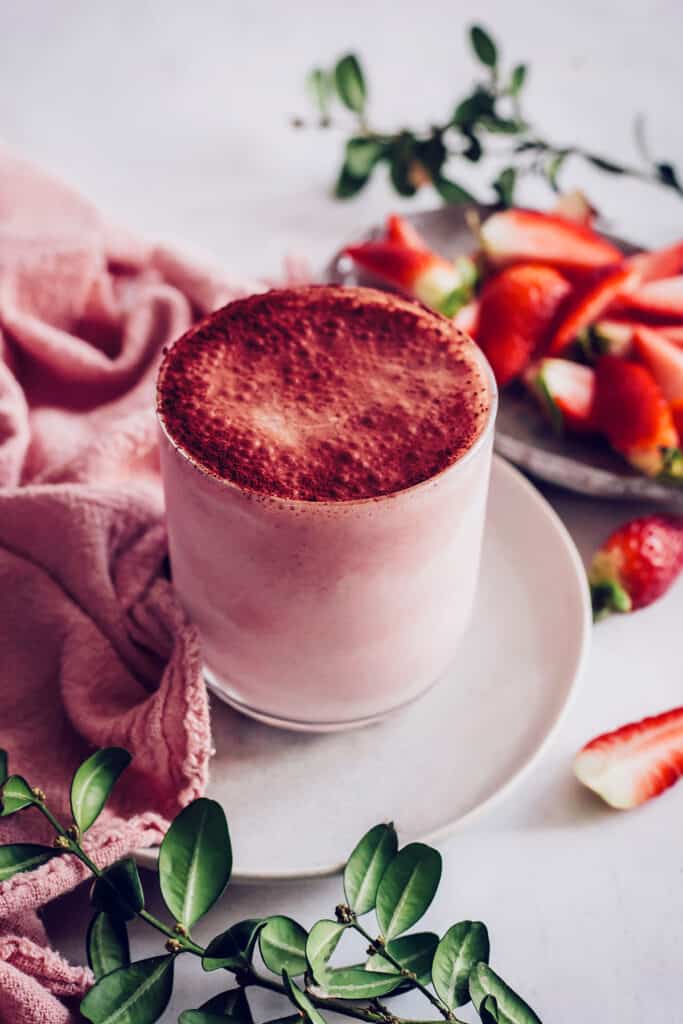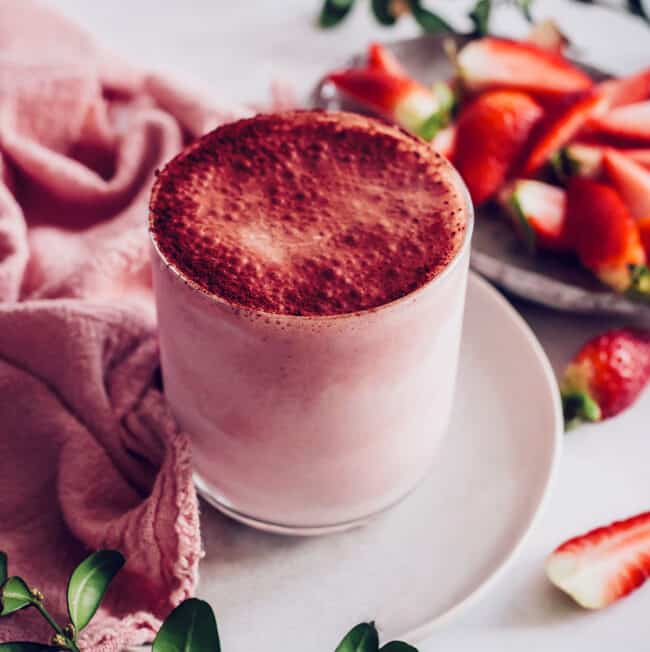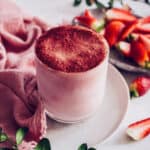 Print Recipe
Chocolate-Covered Strawberry Smoothie
Ingredients
1

medium or large banana

145 grams

4

large strawberries

115 grams

1/4

cup

plain Greek yogurt

1/2

teaspoon

vanilla

2-3

teaspoons

dark cocoa powder

additional milk

if desired
Instructions
Blend everything except the cocoa powder together in a blender, food processor or with an immersion blender.

Add 2 teaspoons of cocoa powder and blend again. Add more cocoa powder if needed.

For a thinner consistency, replace the Greek yogurt with 1/2 cup of your favorite milk and a handful of ice.
Photos by Ana Stanciu
9