Raise your hand if drinking more water is on your look better/get healthy/lose weight to-do list. We all know that water is crucial for good health (that whole can't-live-without-it thing is hard to miss), but water is also a key beauty component. The cheapest moisturizer around, water hydrates and plumps skin as well as flushing out toxins that can lead to blemishes.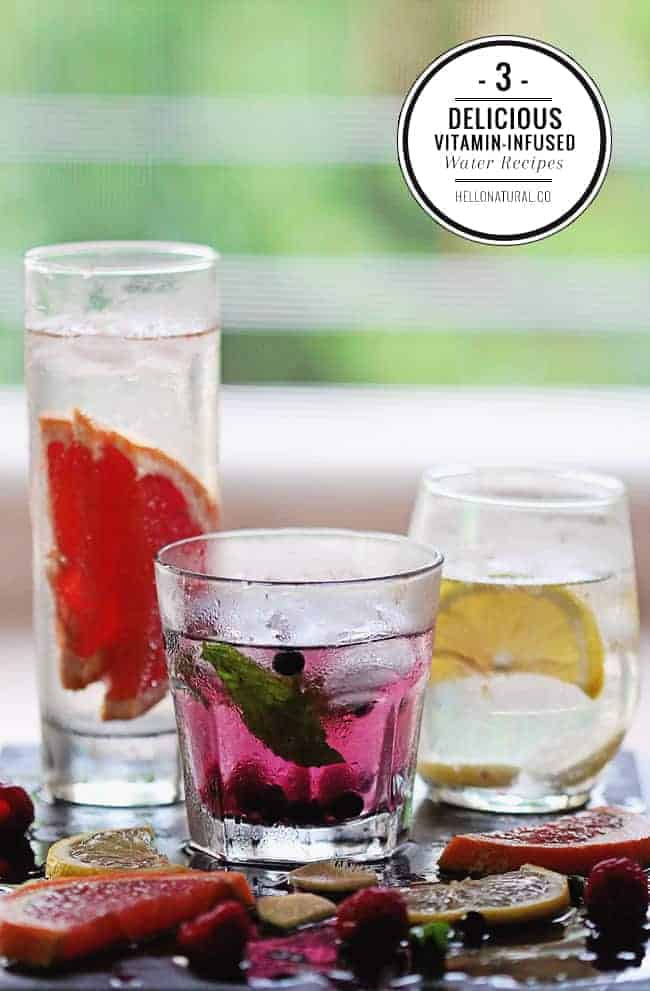 The good news is that you can supercharge water's benefits by infusing it with the vitamins found in herbs, citrus, spices and berries. Not only is infused water a cinch to make, but it makes getting your daily H2O intake a whole lot tastier.
Here are three vitamin-infused waters with beauty benefits, inside and out. Start sipping on these cool spring days and keep on hydrating though the hot summer!
3 Vitamin-Infused Water Recipes
Digestive Aid Beauty Water
8 ounces coconut water kefir or sparkling water
2 tablespoons raw apple cider vinegar
2 inch piece of ginger
juice from one lemon
Cool Calm Beauty Water
20 ounces water
1 cup fresh berries
1 handful fresh mint
2 tablespoons honey or 3 drops stevia (optional)
Weight Loss Flush Beauty Water
20 ounces water
1/2 grapefruit slices (ruby red is preferred)
2 tablespoons vitamin C powder or camu camu powder
2 tablespoons honey or 3 drops stevia (optional)
P.S. Here are 10 more infused water ideas!
Photos by Ana Stanciu
46