A whole day of eating healthy can be ruined with one classic margarita cocktail. The refined sugar and alcohol is a no-no combination for liver and weight preservation, so sip on this fresh juice cucumber margarita for a healthy, guilt-free Cinco de Mayo.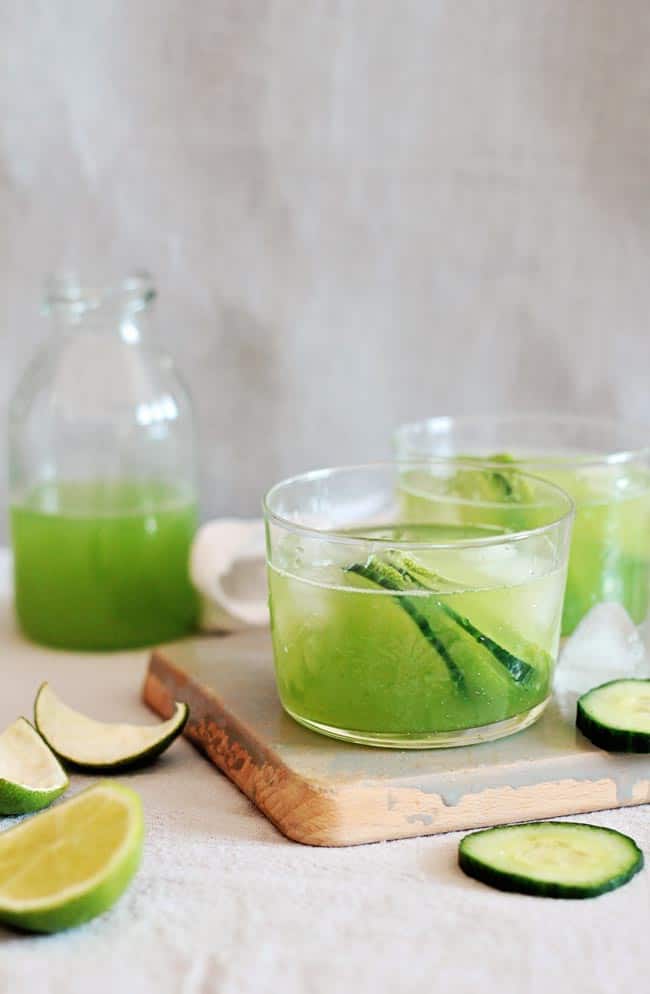 It's spring, so the first thing that comes to mind when thinking fresh and healthy is the combination of cucumber with lemon. The antioxidants and anti-inflammatory nutrients in cucumber help the liver metabolize alcohol quickly, while its diuretic compounds flush the junk out of the system. Cucumbers nourish the body's cells with both vitamins and minerals, especially potassium, sustaining their natural detox function. Lemons and limes are very alkaline, which is a good balance to the acidic nature of alcohol, and provide a fresh zing to your cocktail.
Refined sugar is something we should all exclude from our entire diet, not just from our drinks. Sugar not only adds tons of calories to a cocktail, but it also burdens the liver and creates acidity in our body. It has been quite a while since I purchased refined sugar. Instead, I have replaced it with agave nectar, maple syrup and organic raw honey. Unrefined Muscovado is also an option, because it preserves all of the naturally occurring and nourishing minerals from sugar cane.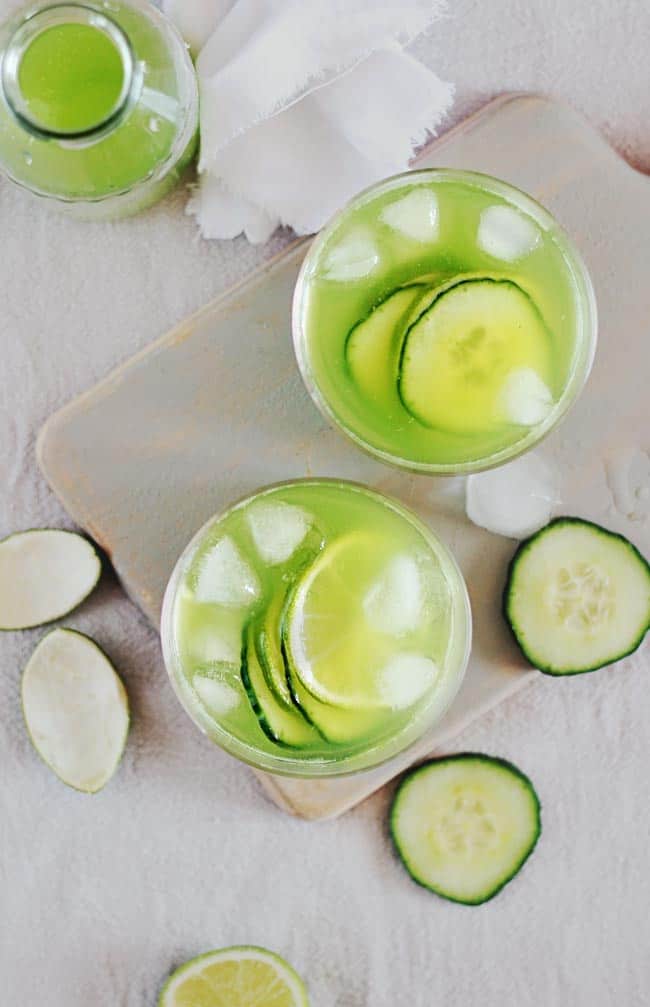 The refreshing taste and healthy flavor of cucumber in this cocktail are a great pairing for triple sec and tequila,  and perfectly balanced with the raw honey. Your guests will love the taste and the fact that it has less than 130 calories per serving!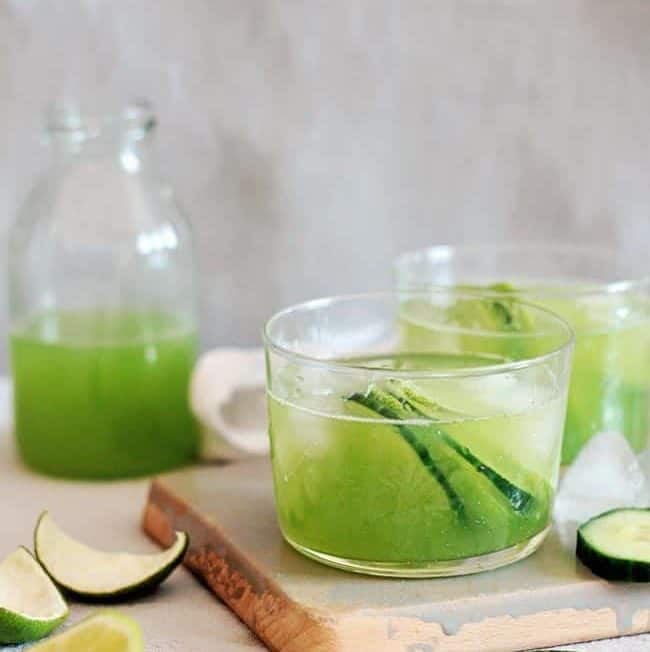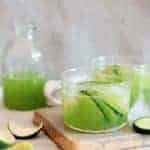 Print Recipe
Low Cal Margarita With Cucumber Juice
Refreshing and with just 130 calories per serving, this cucumber margarita cocktail is a tasty winner for your Cinco de Mayo party.
Ingredients
2

pounds

fresh cucumbers

6

limes

juice only (plus extra for garnishing)

2

oz

triple sec

2

oz

tequila

1

tablespoon

organic raw honey

Ice cubes to serve
Instructions
Cut the cucumbers in cubes and place them in the blender with the lime juice. Pulse to obtain a gorgeous green colored liquid.

Use a colander to remove the cucumber pulp.

Place the juice in a shaker with the ice cubes and honey.

Pour into serving glasses, add a drizzle of triple sec, decorate with lime slices and serve.
12