A few years ago my pilates teacher introduced me to "Cleanse Water" with lemon and cayenne pepper, which has become part of my daily routine! Plain water has never been my thing, and this combination makes it much easier to up my intake.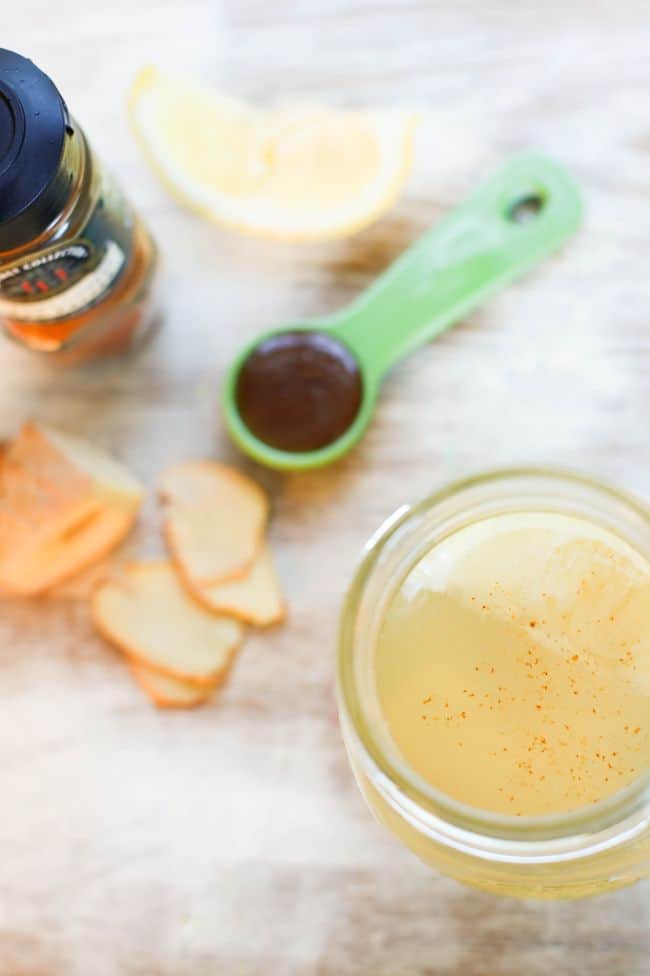 Variations of the lemon and cayenne drink are nothing new – in fact, this tonic has actually been around since the 1940's! So, does it work? Well, anecdotal evidence and lemon water advocates claim that drinking this cleanse water will help your body get rid of toxins, lose weight, and improve energy.
In terms of actual science, though, there is little research – if any – to support the efficacy of cleanses or the need for internal cleansing via detoxes. It is the job of the liver and kidneys to rid the body of toxins, and they're great at their jobs!
Still, there are plenty of great reasons to be drinking lemon water. For one thing, it tastes great! And one of the most effective ways to actually support your body in its natural detoxification process is to be well hydrated, so lemon water is perfect for that.
10 Reasons You Should Be Drinking Lemon Water
Lemon juice and cayenne pepper are both immune boosters; the extra vitamin C from the lemon juice helps your immune system cope when you're stressed
Cayenne brings the heat and actually helps your body sweat out impurities
Lemons can help soothe indigestion
Being well hydrated fights hunger and sugar cravings
Cayenne pepper improves circulation so your cells get more nutrients
Lemon is packed with antioxidants that keep your skin healthy
Lemon water can help fight gingivitis and keep your breath fresh
If you're trying to cut caffeine in the morning, a mug of hot lemon water can help you wean off
Lemons contain flavanoids called flavonol glycosides that have been seen to have antibiotic effects
Lemons have been shown to calming to the body
How to Make Cleanse Water
My go-to infused water recipe is the juice of half of a lemon and a dash of cayenne pepper added to water (hot or cold). Add a few chopped slices of ginger for more detox and weight loss benefits (yes, please!). I usually make lemon juice ice cubes because I cannot get my act together enough to actually squeeze a lemon before coffee.
You can add a tablespoon or so of honey for a touch of sweetness. I'll make a big water bottle of this in the morning and drink throughout the day. It's perfect for banishing afternoon sugar cravings – definitely my biggest weakness! My goal is 64 ounces of water per day, but I'll be honest, I'm pretty happy when I finish 32 ounces.
What are your tricks for drinking more water?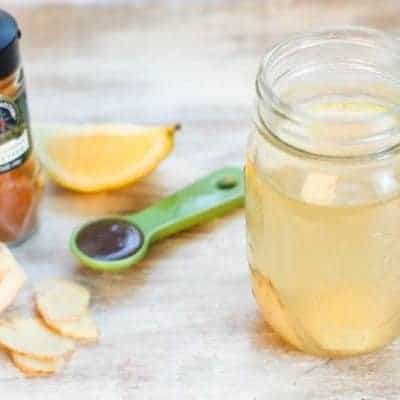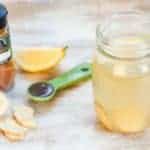 Print Recipe
Easy Cleanse Water Recipe
Drink this detoxing cleanse water every day!
Ingredients
Glass of water

or mug of hot water

1/2

lemon

Dash cayenne pepper

A few chopped ginger slices

optional

1

tablespoon

honey

optional
Instructions
Squeeze half of a lemon and add a dash of cayenne pepper to your water and stir. Add in ginger and honey if desired.
This post was medically reviewed by Dr. Kimberly Langdon, M.D., a university-trained obstetrician/gynecologist with 19-years of clinical experience. Learn more about Hello Glow's medical review board here. As always, this is not personal medical advice and we recommend that you talk with your doctor.
651