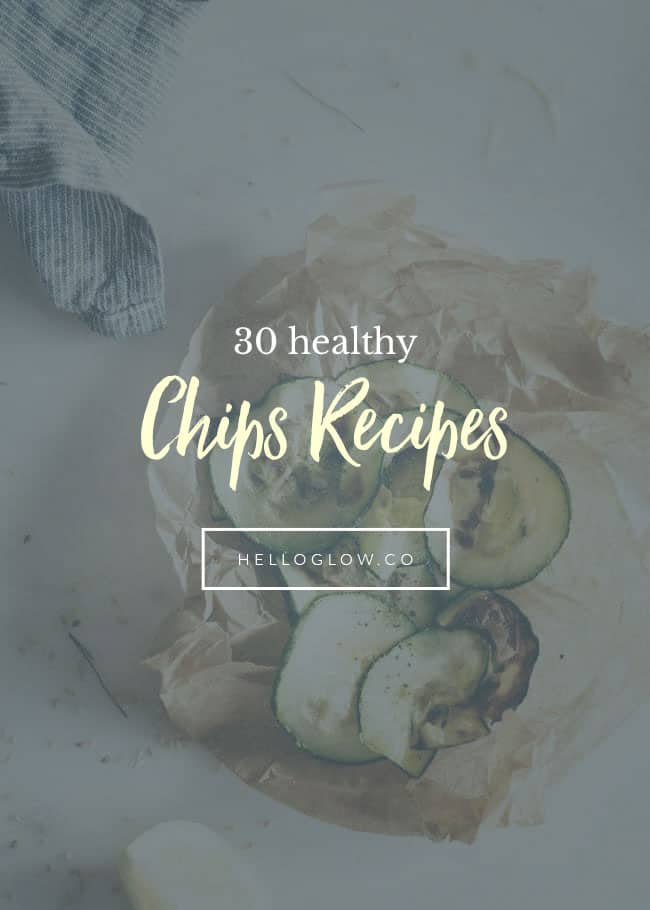 Oh, chips, with your irreplaceable cracking sound in the movie theater, and your infinite calories that quickly find their way to all the "right" places! Why must you taste so good? If this sounds like something you've said to yourself while nomming on a bag of chips, then join the club. And if you don't want to be that person anymore, switch to healthier chips.
30 Healthy Chip Recipes
Forget potatoes - they're overrated! Here are 30 of the best healthy chip recipes we've found!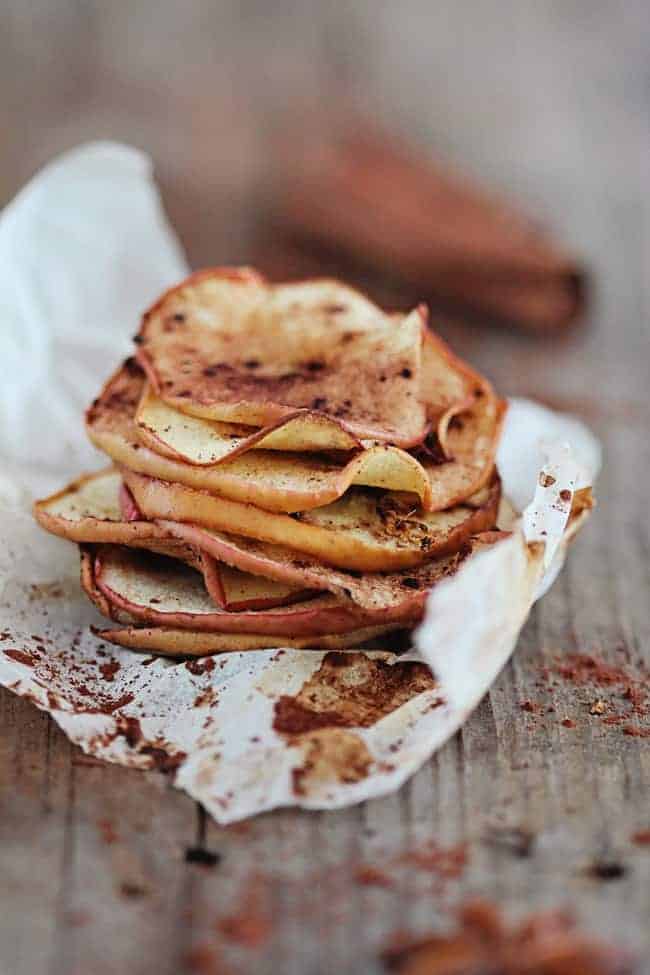 1. Baked apple chips with cinnamon by Hello Veggie. These sweet chips taste almost like apple pie, and they have no sugar added.
2. Sea salt lime spinach chips by A Clean Bake. A healthy homemade version of the tortilla chips we all love, made with spinach leaves.
3. Curly kale chips by Francoise La Prune. These are truly superchips, made with curly kale leaves and your favorite spices on top.
4. Salt and vinegar zucchini chips by The Wholesome Dish. If vinegar chips are your poison, replace them with this healthy alternative made with zucchini.
5. Healthy beet chips by Banana Bloom. Not only is beet healthy, but it's also tasty in this baked version, and it always looks good.
6. Microwave cottage cheese chips by Low Carb Simplified. High protein and low carb, these unexpectedly delicious chips are a great alternative for your Netflix snacking.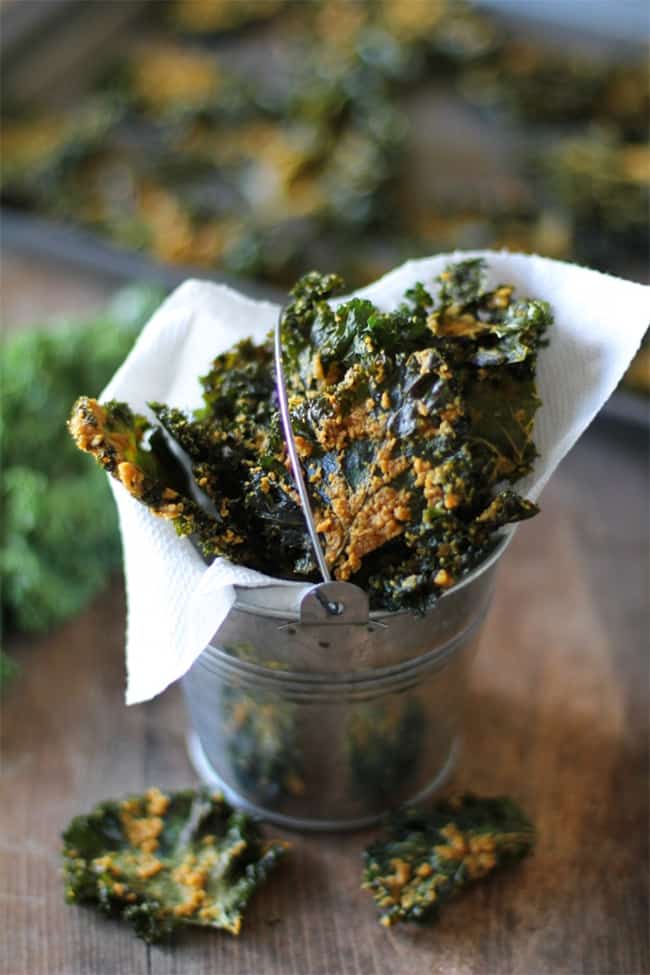 7. Nacho cheese kale chips by The Roasted Root. If the words "nacho cheese" are music to your ears, you're gonna love these cheeseless kale chips.
8. Nutmeg scented roasted sunchokes by Produce on Parade. Nutty and sweet, sunchokes are the perfect beginning for a snackful movie night.
9. Lotus Root Chips from Cooking and Cooking. How good do these lotus root chips look? They're perfect for entertaining guests, but also for regular evenings in front on the TV.
10. Oven baked beet chips by Gather & Dine. Take all the beet colors you can find, and mix them together in a bowl of crispy goodness.
11. Dehydrated kiwi chips by Thriving in Paleo. These may taste like sweet-and-sour candy, but they're so healthy! No additive modify their taste.
12. Baked beet green chips by Eat. Thrive. Glow. You weren't throwing out beet greens, were you? They're super healthy and they taste great as chips!
13. Cheddar apple chips by The Whisking Kitchen. A surprising combination that will take your taste buds to places they've never been before.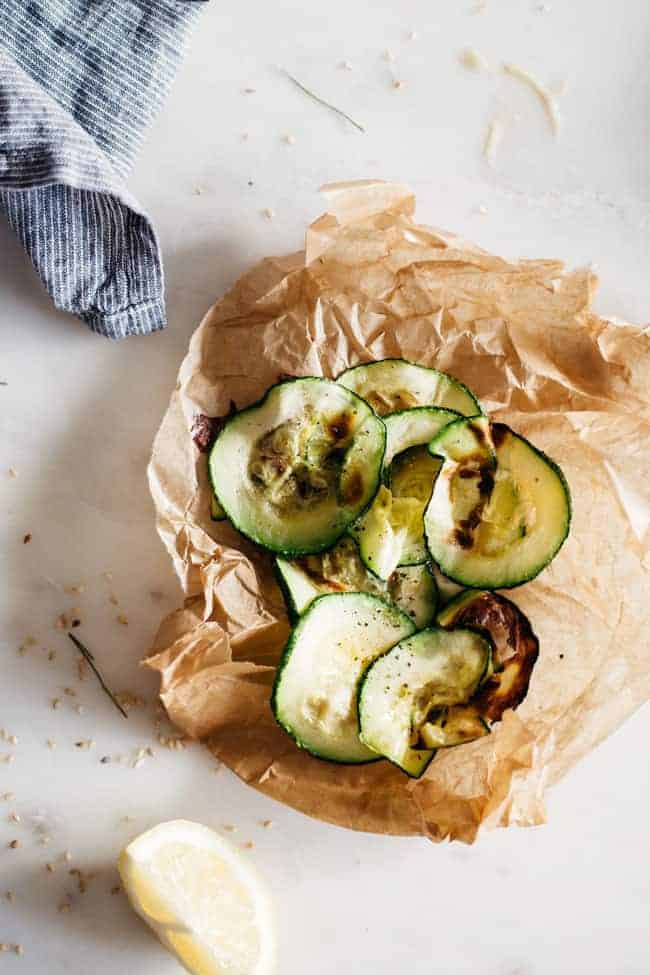 14. Zucchini chips by Hello Veggie. You'll love snacking on these healthy zucchini chips, especially once you pair them with the rosemary garlic hummus recipe this post shares!
15. Easy baked parsnip chips by It's a Veg World After All. These crispy, nutritious parsnip chips are the perfect combination of sweet and salty, and a great potato chip alternative.
16. Air fryer plantain chips by Rack of Lam. Transform green plantains into crispy chip goodness in just minutes, using your air fryer.
17. Crispy roasted radish chips by Fork in the Road. If you've never cooked your radishes, you're missing out and you're in for a treat!
18. Baked purple sweet potato chips by A Dash of Megnut. Purple sweet potatoes are a perfect alternative to your favorite chips, and you can top them as you please.
19. Slow roasted pear chips by Eat Well 101. A crunchy, good-for-you snack, which you can choose to dip in chocolate sauce for extra decadence.
20. Baked kabocha squash chips by Veggies Don't Bite. Similar to butternut squash in flavor, kabocha is equally healthy and tastes great as chips!
21. Crispy baked carrot chips by Running to the Kitchen. So simple to make and completely addictive!
22. Air fryer cabbage chips by My Life Cookbook. The air fryer is magical when it comes to making chips! Little did we know, even humble cabbage can taste delicious when it's air fried.
23. Sea salt and vinegar kale chips by Fit Foodie Finds. Apparently, kale chips are the new chips! This recipe features a hint of parmesan, for that incredible taste.
24. Air fryer veggie chips by Sweet and Savory Meals. Snack on these healthy, air fryer veggie chips for 100% satisfaction with zero guilt.
25. Garlic parmesan yellow squash chips by Diethood. A healthy snack or appetizer that is incredibly flavorful, crispy, and absolutely delicious!
26. Spiced coconut chips by The KetoDiet Blog. Spice up your coconut with different mixes, and enjoy it as tasty baked chips.
27. Taro chips by Immaculate Bites. These gorgeous-looking chips are made from taro, a starchy root vegetable that you're gonna love snacking on.
28. Chocolate-dipped sweet potato chips by Things I Made Today. Indulge in a delicious combination of sweet and salty, crunchy and creamy with these dark chocolate-dipped chips.
29. Grilled parmesan polenta chips by Half Baked Harvest. Slice polenta thinly, add toppings and throw it on the grill!
30. Crispy Wonton Chips by Gourmet Done Skinny. Looking for a low-cal snack that will satisfy your cravings? Look no further than these air frier wonton chips.
592