If you struggle with headaches, PMS and cravings, this adaptogenic hot chocolate might become your next favorite afternoon sip. Combining a good quality, magnesium-rich dark chocolate with adaptogenic powders and–surprise!–black beans, creates not only a comforting drink but also an elixir for improving your overall wellness and relieving tension in the body.
The reason for our mid-day headaches is often a low level of magnesium in the body. This may occur because of the lack of nutrients in produce from intensive agriculture, incorrectly cooking magnesium-rich foods (such as discarding the water in which we boil legumes) or not snacking on enough seeds and nuts.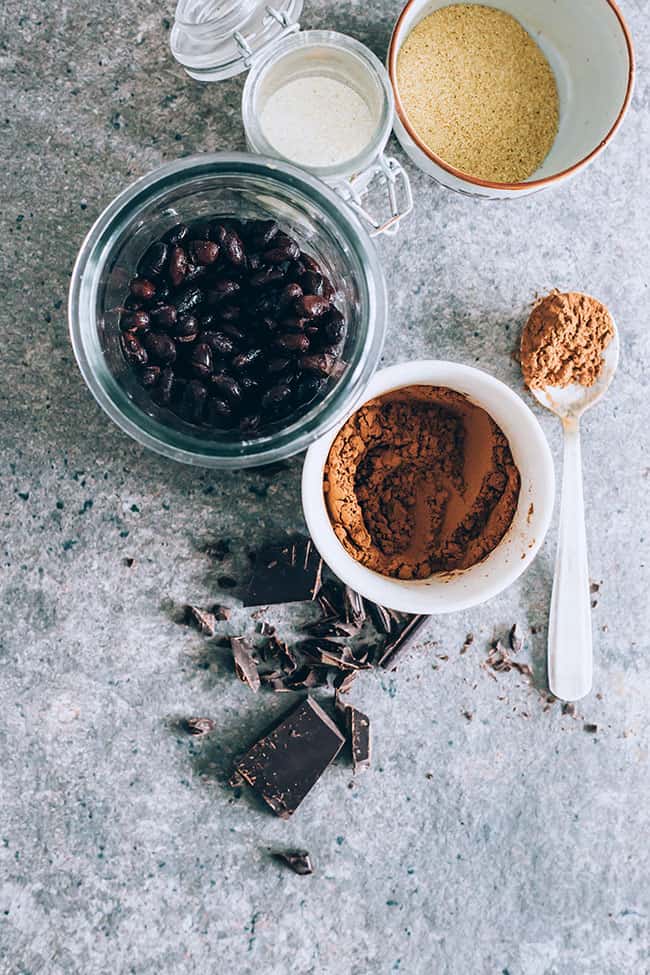 Hormone imbalance is another reason why we may get mid-day headaches. As women, we are on a hormone roller-coaster throughout each day and every single day of our lives. A slow thyroid or high stress levels, which overtax your adrenal glands, can cause hormone fluctuations throughout the day. Because hormones also regulate your body's response to pain, imbalance is often signaled with headaches as sign to change something in your lifestyle or diet.
Sometimes dealing with stress by living mindfully and practicing breathing exercises can solve the headache issues, but often more significant changes need to be made. A nutrient-rich diet consisting mostly of plants and supplementing with adaptogenic superfoods can help you body regain its balance.
This hot cocoa is an example of mixing trendy adaptogenic powders and also old-fashion mineral-rich ingredients (such as nut butter and black beans) to uplift your favorite comforting drink.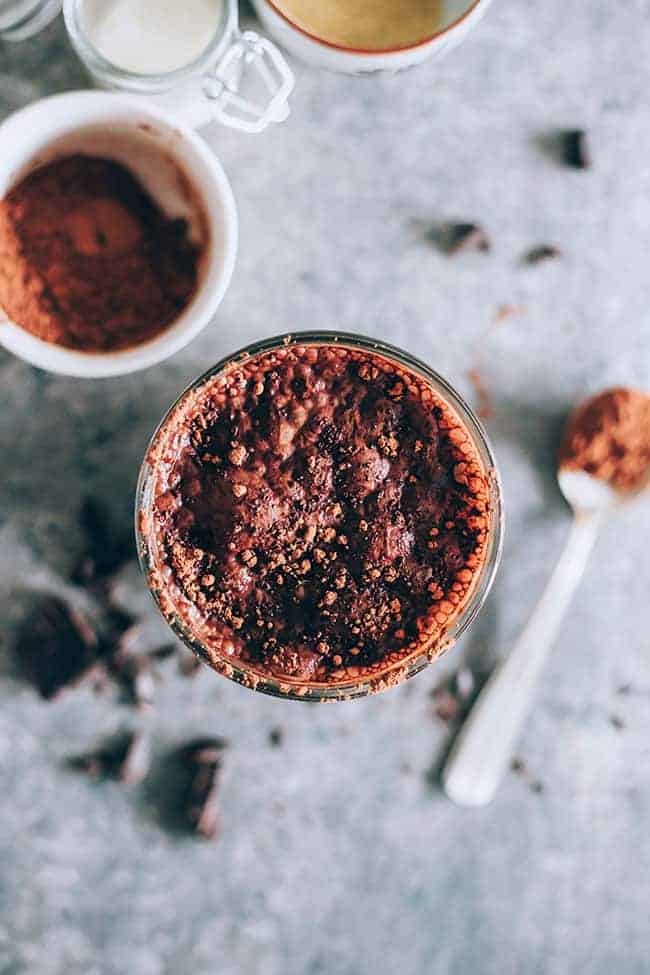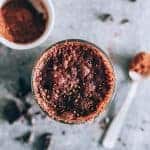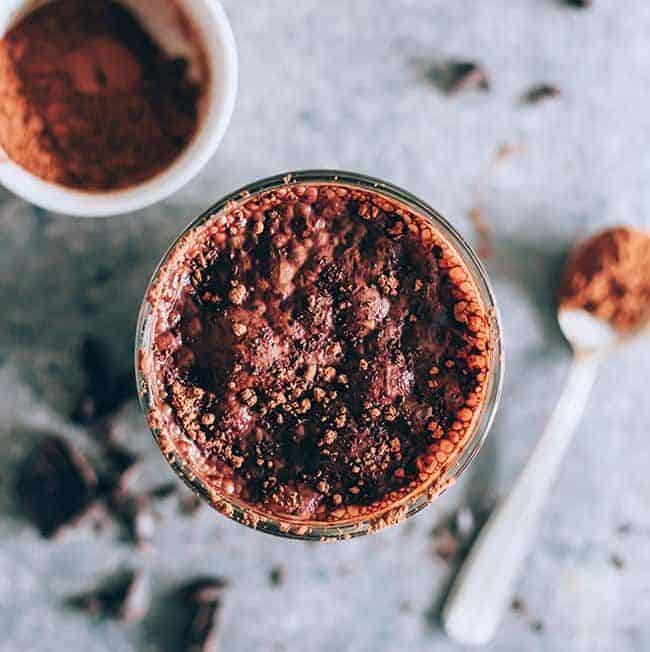 Print Recipe
Headache-Soothing Adaptogenic Hot Chocolate
Magnesium-rich ingredients and adaptogens combine to soothe tension.
Ingredients
3

oz

good quality dark chocolate

aim for at least 70% cacao

3

cups

unsweetened almond milk

1

tablespoon

almond butter

1/2

cup

cooked black beans

2

teaspoons

maca powder

1

teaspoon

Siberian ginseng

2

teaspoons

maple syrup
Instructions
Melt the chocolate with almond milk into a medium pot over low heat, stirring frequently.

Transfer into the blender with the rest of the ingredients.

Blend until smooth, adding more warm almond milk if needed to obtain the desired consistency.

Sip right away.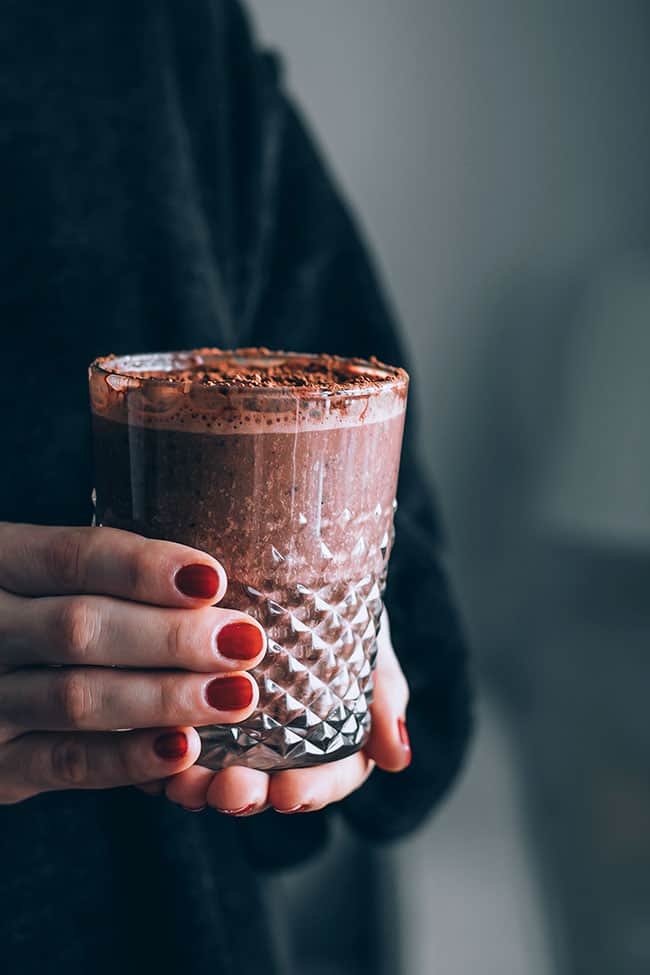 22