Have you ever switched to a new deodorant, only to have it completely stop working a couple months later? Or maybe you got a pesky rash, thanks to some mysterious ingredients in your antiperspirant? Chances are you're due for a thorough cleanse. But instead of a juice cleanse, these days it's all about the armpit detox.
You see, a little underarm TLC goes a long way toward ridding your body of built-up chemicals, toxins, and heavy metals from years of using chemically based deodorants. This armpit detox mask will help remove toxins from the skin, restore bacterial balance to your underarms, and make the switch to natural deodorants just a little bit easier.
And to DIY your own natural deodorant, here are some of our favorites!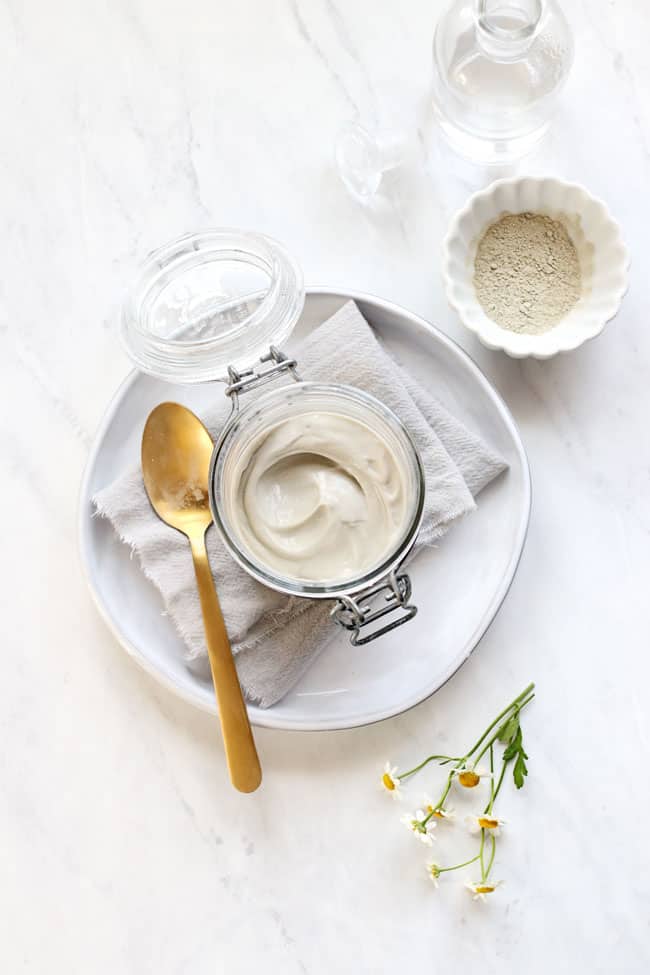 Why You Need an Armpit Detox
It's no surprise that traditional deodorants and antiperspirants contain a laundry list of undesirable ingredients [source]. Everything from heavy metals and phthalates to formaldehyde and pesticides might be lurking in your antiperspirant. And though you're only applying these topically (and in relatively small doses), it's thought that this might be even worse than eating them.
The way antiperspirants work is through aluminum-based salts that form solid products that block the sweat glands [source]. The interesting thing shown by recent studies is that using antiperspirants actually increases the number of odor-producing bacteria in the armpit environment [source].
Another thing to know is that, when chemicals are applied to the skin, some of them enter the bloodstream directly without first being filtered like the food we eat. And if that's not scary enough, when applied to your armpits, these chemicals sink directly into the nearby lymph nodes (those little glands that filter toxins, bacteria, and cancer cells from the body). Overburdening your lymph nodes can lead to all sorts of issues that you definitely want to avoid if you can.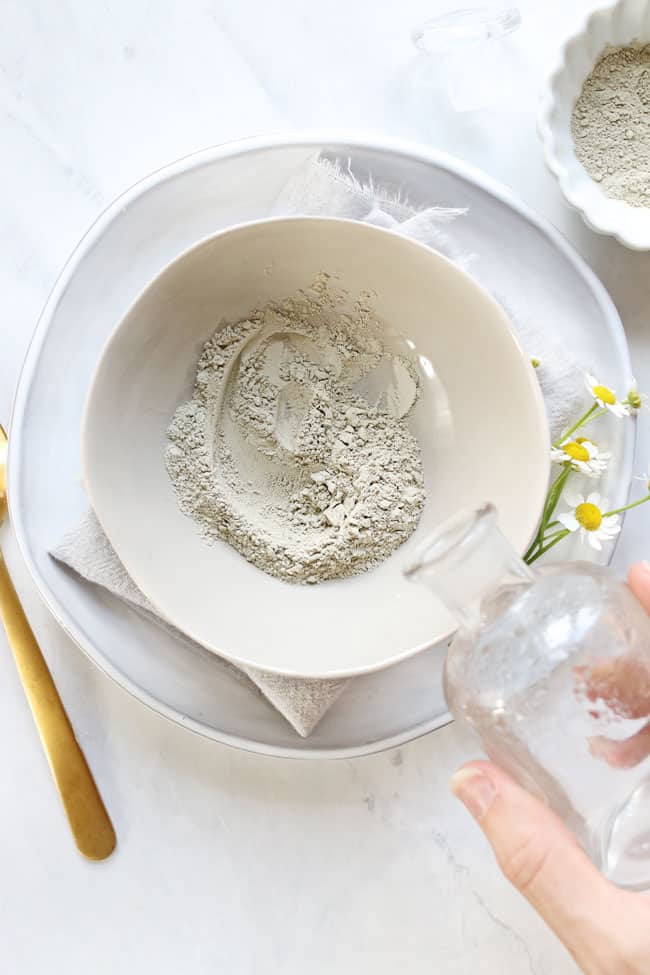 But while natural deodorants are much, much safer, making the switch can be rough. Not only do your sweat glands, which are used to being chemically suppressed, kick into overdrive, but some of the ingredients in natural deodorants have been known to sting, itch, and cause skin irritation if your armpits are already overburdened.
This is where a detox comes into play. An armpit detox is a short period of time in which you stop applying chemical deodorant to your armpits and allow your body to cleanse itself. By letting your body rid itself of heavy metals and chemicals that have been bombarding your armpits for years, you can make the whole process of switching from traditional deodorant to a natural one so much easier.
Now, before we go on, it helps if you know what you're in for. During an armpit detox, it's completely normal for you to
sweat more (like, a lot more)

have stronger body odor than you're used to

feel like you need to reapply deodorant multiple times during the day.
But I promise that, once your body has thoroughly cleansed itself, you'll feel better and maybe even smell better than your pre-detox self.
6 Tips for Making the Switch to Natural Deodorant
Here's how to cleanse your armpits and make switching to a natural deodorant easier.
1. Use an armpit detox mask
Simply whip up this bentonite clay mask according to the recipe below, and apply it daily while in the shower. Bentonite clay helps draw out chemicals from the skin so your armpits can detox more quickly.
Within a week or two, you should notice that you're sweating less and smell better (without the help of deodorant!). If it takes you a little longer to notice results, be patient, and give it time to work its magic.

2. Dry off thoroughly after your shower
Bacteria love warm, damp environments, which is why the armpits are a good place to hang out. After taking a shower or bath, make sure to spend extra time drying under your arms.
Not only will it help prevent bacteria from taking up residence in your pits, but it will also help your natural deodorant stay on more effectively.
3. In a pinch, apply lemon
Natural acids like those found in apple cider vinegar, witch hazel, and lemon juice can help neutralize the bacteria in your armpits (and lighten discoloration), making you smell fresher. After your shower, simply apply a little lemon juice with a cotton ball. Let it dry before putting on your deodorant and getting dressed.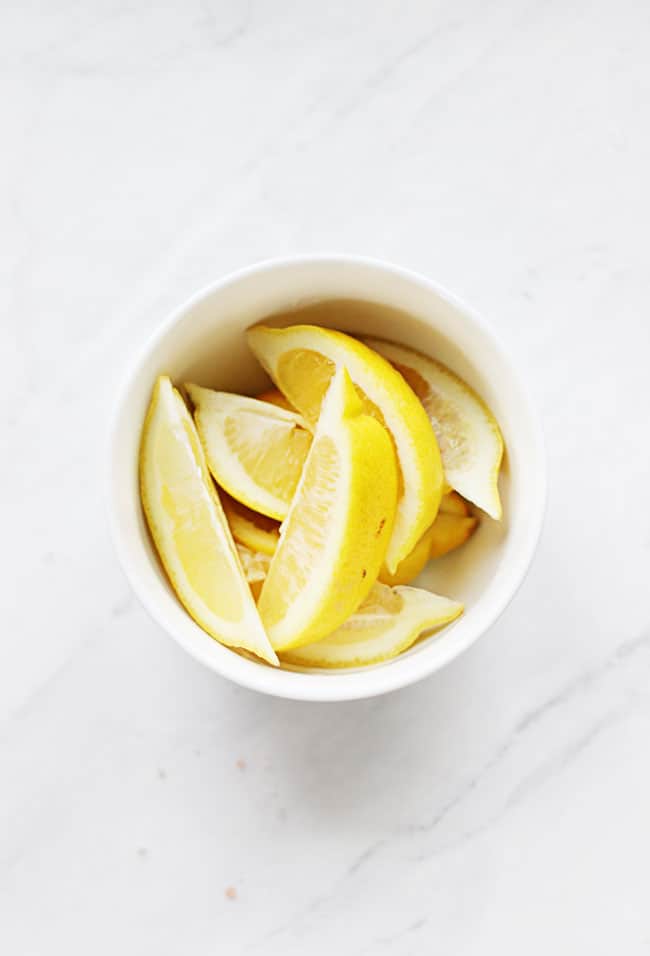 4. Stick to natural fibers
You may have noticed that you sometimes smell a little, um, ripe when you wear certain fabrics. It turns out that synthetic fabrics encourage bacterial overgrowth more than cotton or other natural fibers, especially when you sweat.
And since you might be sweating more than usual when transitioning to a natural deodorant, it's best to avoid synthetic fibers altogether for at least the first few weeks while you detox.
5. Embrace sweat
It will take a while for your body to adjust from the use of a conventional antiperspirant to a natural deodorant. Remind yourself that a little sweat is good for you and, unless you're running marathons in 80-degree heat, chances are no one can smell you as long as you shower daily.
I even recommend supporting the detox process by encouraging your body to sweat more, not less, during this time. Go for a run, hit the sauna, or do a little yoga on the patio to get the sweat flowing in the privacy of your own home, and encourage your pits to detox more quickly.
6. Grab a dry brush
Dry brushing helps to rev up the immune system and supports lymphatic drainage. All you need to do is grab a dry brush and gently stroke your underarms every morning. This can help stimulate the lymph nodes in your armpits and enhance the detox process.
Armpit Detox FAQs
How long does it take for armpits to detox?
Everyone is different, so the amount of time may vary. For me, it takes about 2 weeks until I notice less odor and sweating. But be patient! It's completely normal for it to take longer.
Can you wear natural deodorant during the detox process?
Sure! Just make sure to choose a clean brand that doesn't contain any artificial fragrances, heavy metals, or endocrine-disrupting ingredients like parabens or phthalates.
I've been using natural deodorant for years, should I do another detox?
It definitely couldn't hurt to give your armpits a rest and reset your body's baseline. You might even find that your natural deodorant works better after a quick detox.
I haven't experienced any issues with sweating or my deodorant, so do I need to detox anyway?
It's a good idea to do it if you want to make the transition to a natural deodorant.
Is it normal to experience a little soreness during an armpit detox?
Only you know your body. I have experienced mild armpit breakouts during past detoxes that have come on quickly and disappeared in a couple of days, most likely as a result of changing my routine and sweating more than usual. But if you're experiencing intense pain, swelling, or a rash that just won't go away, it's best to consult a doctor.
Can I store some extra detox mask in the refrigerator?
Yes, if you want to whip up a small batch of mask ahead of time, it should keep for 3–4 days in the refrigerator.
How often should I do an armpit detox?
If you're experiencing issues with sweating or body odor, it's best to do a detox every couple of months until the problem goes away. Otherwise, you shouldn't need to detox more than once a year.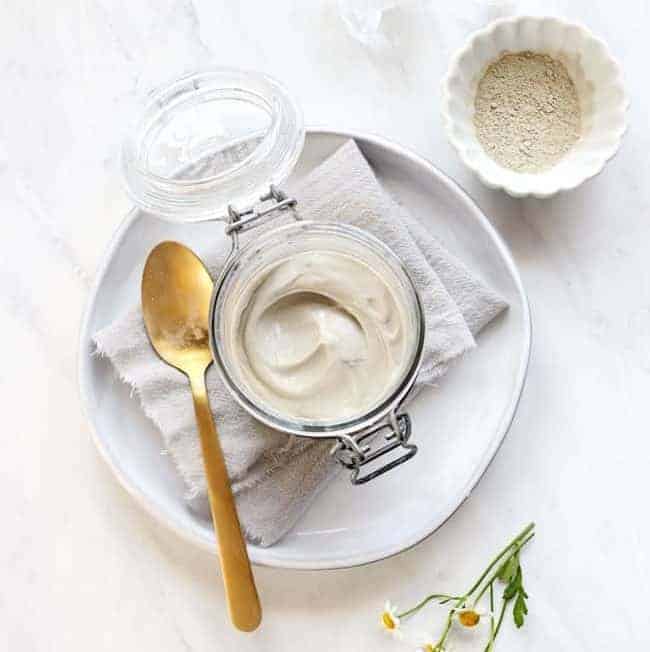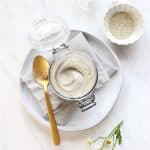 Print
Armpit Detox Mask
Switching to natural deodorant can be tough! Start off with this armpit detox mask, and follow these simple tips to make things easier.
Instructions
Combine clay, water, and essential oils in a small bowl, and stir until smooth.

Hop in the shower and wash your armpits thoroughly, then pat them dry. Apply the mask to your underarms and let sit for 10–20 minutes before rinsing off. 
Notes
Repeat daily until you start to notice less sweating and body odor. If you develop any redness or irritation, use the mask less often. 
For added detox action, feel free to use apple cider vinegar in place of the water. 
This post was medically reviewed by Dr. Kimberly Langdon, M.D., a university-trained obstetrician/gynecologist with 19 years of clinical experience. Learn more about Hello Glow's medical reviewers here. As always, this is not personal medical advice, and we recommend that you talk with your doctor.
443