Hot weather is almost here, and that means it's time to wear shorts and skirts that show off your legs. Hidden inside those warm clothes during the winter, legs tend to get a bit neglected.
The lack of circulation and adherent dead skin cells that pile up can make your skin appear dry and dull. Here are a few of my favorite tips and remedies to get those naturally gorgeous legs.
12 Ways to Get Gorgeous Legs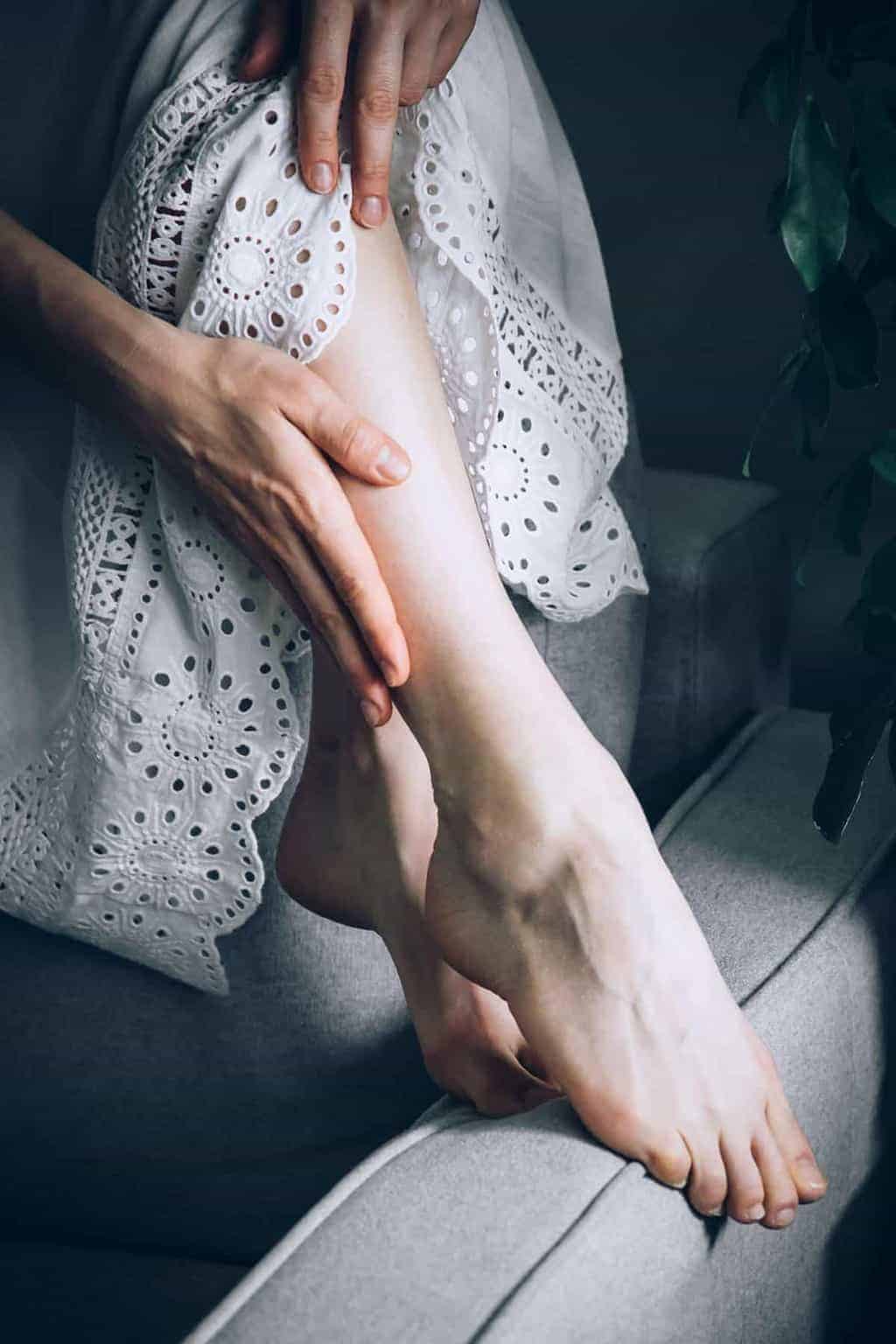 1. Exfoliate
As the summer begins, sun, salt, and chlorine can quickly lead to dry, scaly legs. Show your legs some love by whipping up a simple sugar or salt scrub to remove dead skin.
Keep it covered in your shower (to keep moisture-loving mold at bay), and you can use it all summer long. Exfoliate before shaving to help lift off those hairs from the adherent dead skin cells for an even closer shave and smoother skin.
2. Upgrade your shaving routine
A close and smooth shave will help you extend the amount of time between shaving. Invest in a new razor, make your own moisturizing coconut oil shaving cream, and follow these 9 steps for your best shave yet.
3. Treat bumps and ingrown hairs
Ugh, ingrown hairs are the worst. And they're usually in spots that get a lot of friction (yep, I'm talking to you bikini line), making them especially uncomfortable. Applying a sugar/oil ingrown hair scrub will exfoliate the area, preventing strawberry legs among others.
Adding tea tree oil with its antibacterial properties helps prevent infection, and it can also bring down swelling and inflammation [source]. And lemon juice, a natural exfoliant, can boost cell turnover and slough away dead skin cells.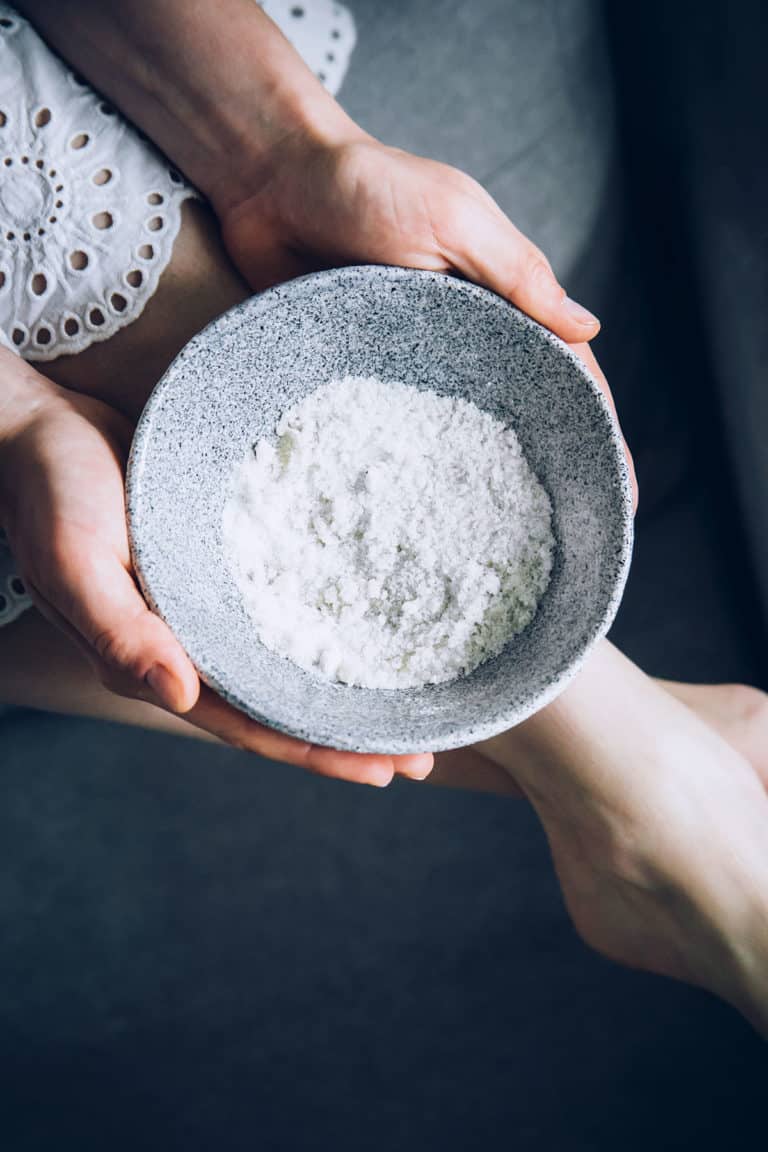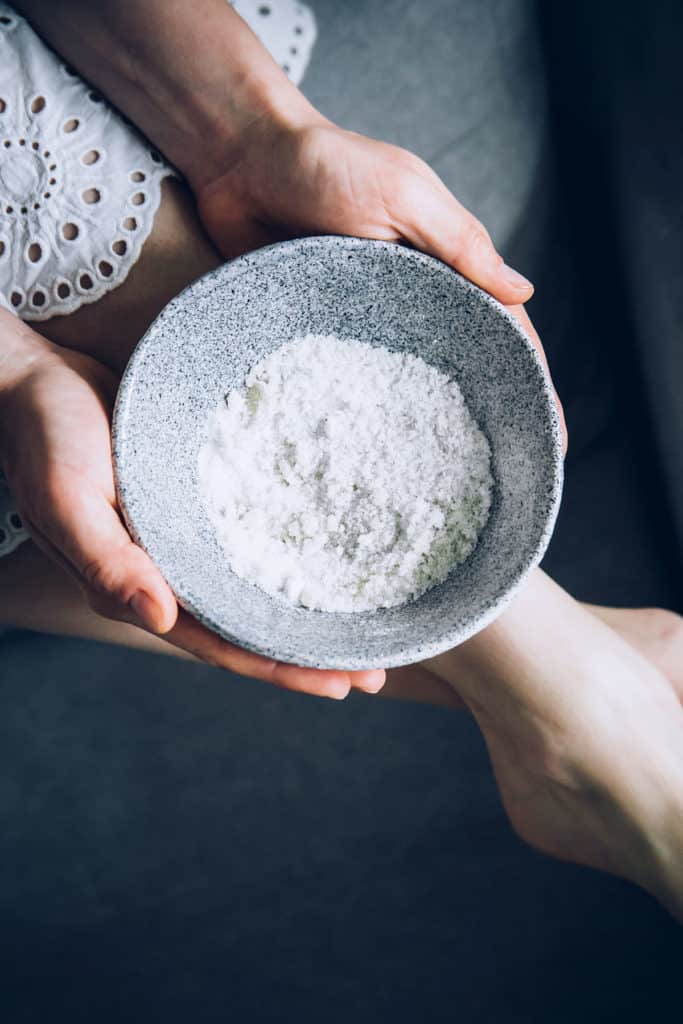 DIY Ingrown Hair Scrub
—1 cup of raw sugar
—½ cup of coconut oil
—10 drops of tea tree oil
—Juice of ½ lemon
Instructions
Combine everything in a small bowl and stir well. Next time you're in the shower, apply a handful of scrub to your legs and gently massage in a circular motion. Rinse off, pat dry and apply moisturizer or body oil to lock in moisture.
For something a little more permanent, and especially for those women that battle with a lot of hair growth, consider laser hair removal. The technology has come a long way, is more affordable, and can treat all skin types [source]. There is a variable risk of scarring involved [source], so make sure to go to a reputable physician.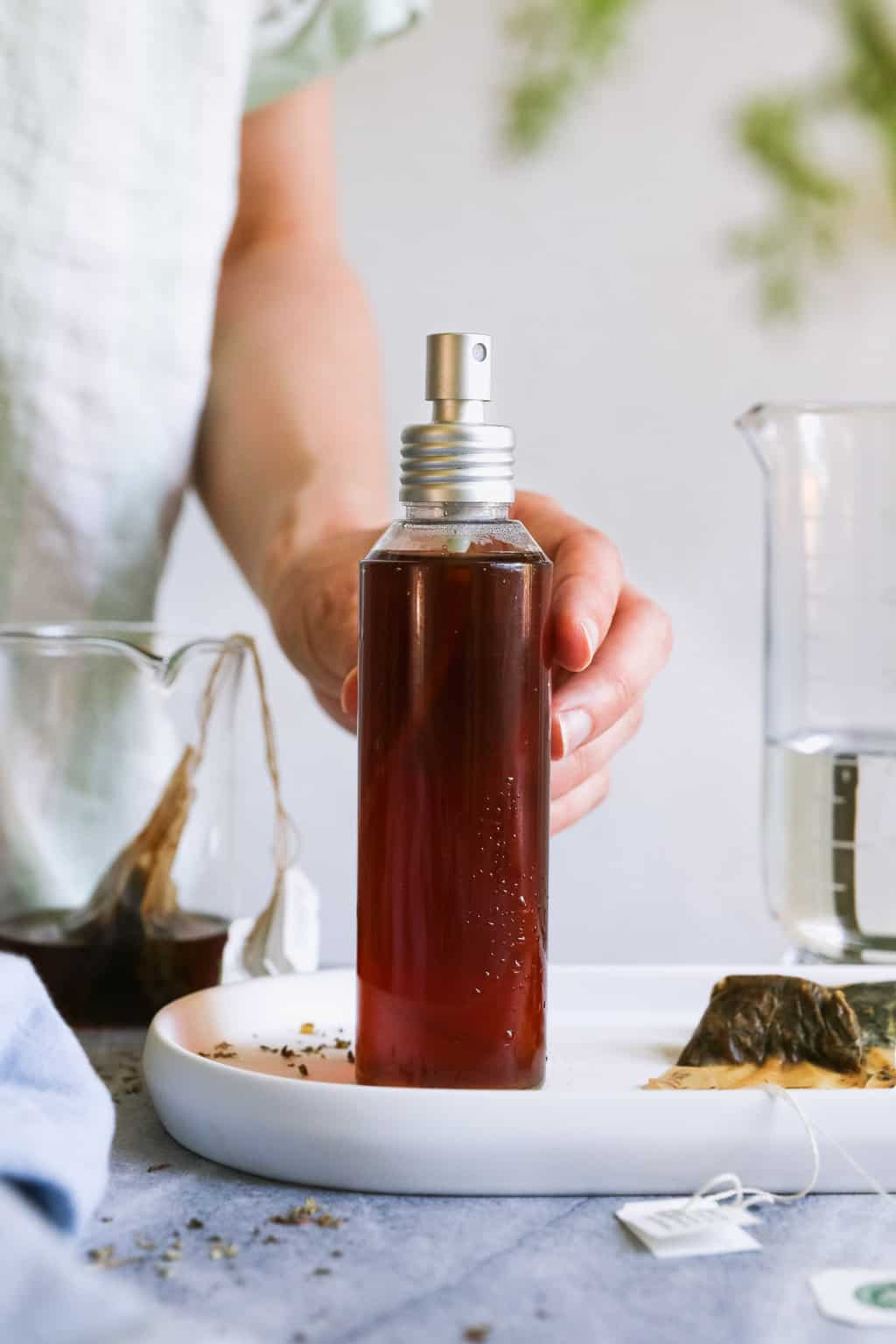 4. Fake a tan
A bit of a tan always makes my legs look longer and thinner and shadows any imperfections. Rather than baking in the sun, master the art of self-tanning. Spritz yourself with a homemade self tanning spray for an immediate color fix.
5. Attack cellulite
The bad news: 9 out of 10 women have some form of cellulite. The good news: there are at-home DIY cellulite remedies that can help those unsightly dimples, lumps, and bulges.
Before heading out to the beach, I make an easy coffee scrub and slather on plenty of grapefruit cellulite oil.
6. Don't forget your feet
Your feet get a lot of wear and tear during the summer. I'm usually in flip flops or barefoot, which creates thick calluses in no time. Pamper your feet with weekly soaks and scrubs to keep skin soft and pretty. For heel cracks, make a healing foot salve, and wear it overnight with socks for serious repair.
7. Undo bruises
Lavender [source] and witch hazel [source] are excellent anti-inflammatories. Soak a cotton ball in witch hazel and add a few drops of lavender essential oil, then place it on the spot for a couple of hours to help fade the bruise.
Arnica and bromelain are amazing at reducing swelling and inflammation and helping the body to naturally resorb broken down blood products from a bruise [source]. Or to prevent one! Pineapple contains bromelain; get a dose in this summer-y smoothie.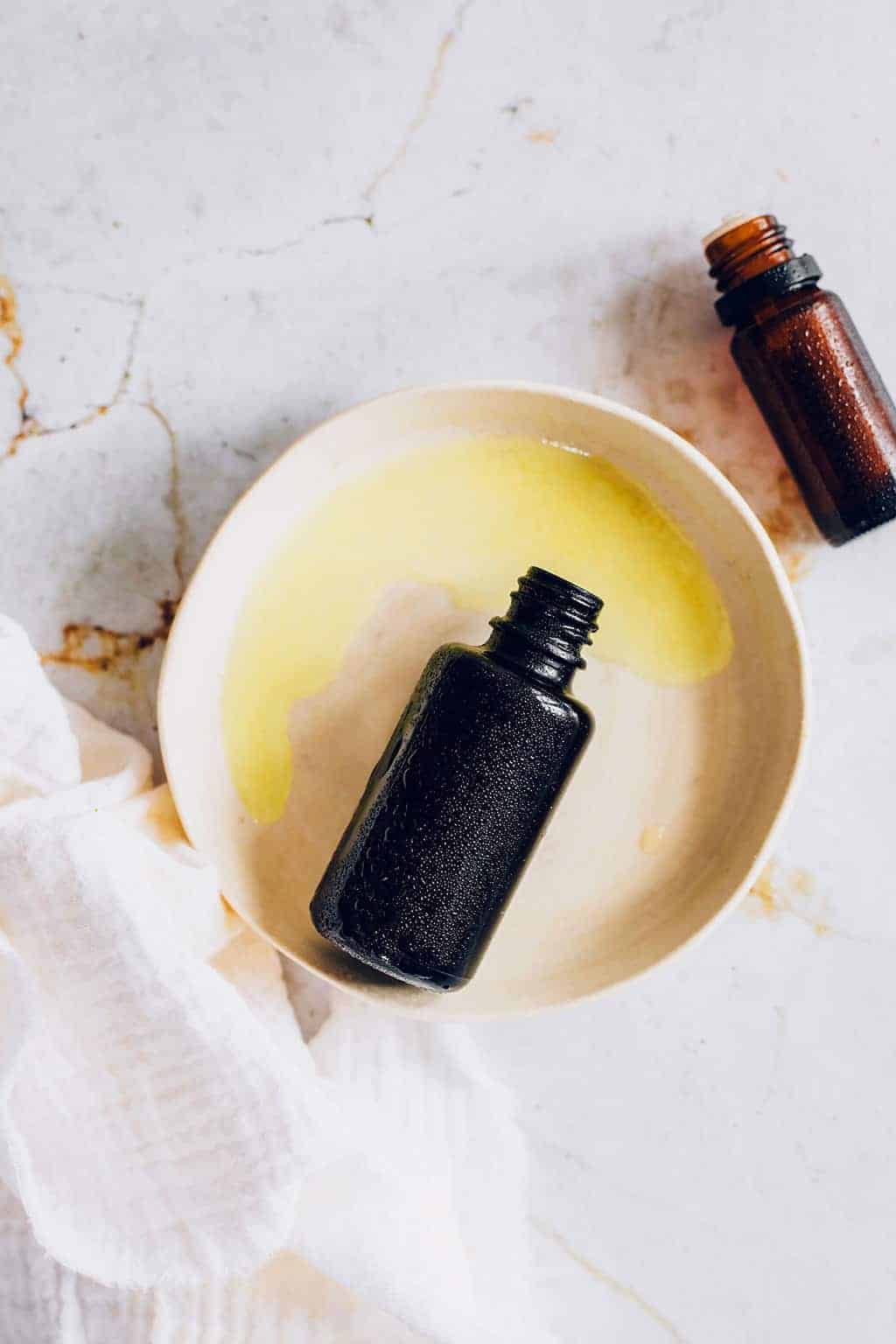 8. Switch to body oil
Moisturizing is just as important in summer as in winter, and I switch to body oil in summer. It feels lighter and softer and leaves a nice, subtle sheen to legs. You can add ingredients to improve cellulite or make your own bronzing oil. While you can apply it many times a day, it will work best to seal in moisture immediately following your shower.
9. Treat varicose veins
To shrink blood vessels and temporarily reduce pain or swelling, apply witch hazel to a washcloth and lay over any affected areas. If treating legs or ankles, be sure you elevate them to decrease blood flow to the area. Pine bark extract (pycnogenol) has been found to improve the elasticity and tone of varicose veins [source] and may even help in prevention.
10. Lunge + Squat
Getting up during the commercials to do some leg lunges, in and out squats, and a static squat hold sitting against the wall a few times a day can make a dramatic difference. Aim for 30 seconds on each exercise and repeat 3 times. Add in these simple butt-toning exercises a couple of times a week.
11. Dry Brushing
Dry brushing said to be amazing for skin because it removes toxins, improves blood flow and gets rid of flakes (while there aren't a ton of scientific studies to back up these claims yet, there's plenty of anecdotal evidence to support them). Not to mention, it may even help decrease the appearance of cellulite by making skin appear smoother and firmer.
New to dry brushing? Here's how to get started!
12. Hydrate, hydrate, hydrate
We all know we should be drinking lots of water to hydrate from the inside out. But your skin also needs moisture from the outside in to look soft and supple. Use a a humidifier at night to replenish moisture in the air and keep water-loss to a minimum while you sleep.
And consider using a hydrating body mist when it's cold outside or while you're traveling to replenish antioxidants and soothe irritated skin.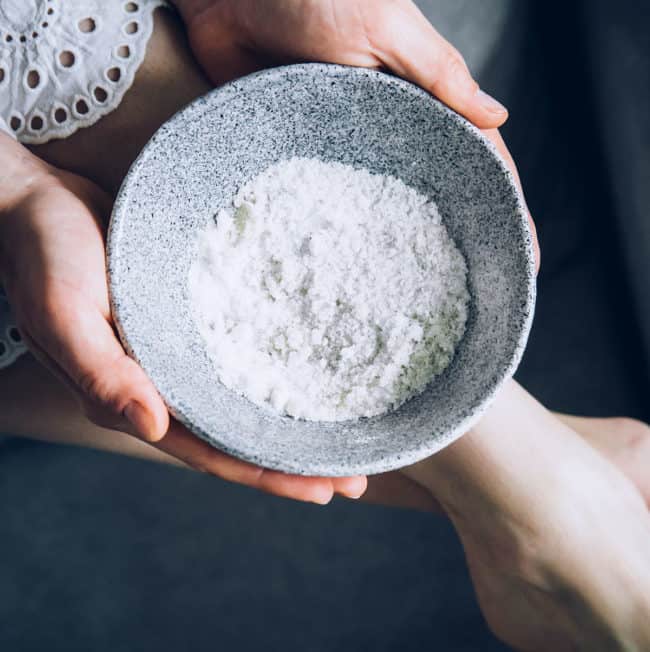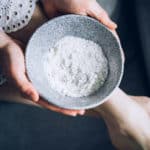 Print
DIY Ingrown Hair Scrub
Show off your legs in skirts and shorts with this DIY ingrown hair scrub.
Instructions
Combine everything in a small bowl and stir well.

To use, apply a handful of scrub to your legs and gently massage in a circular motion. Rinse off, pat dry and apply moisturizer or body oil to lock in moisture.
Notes
If there's any leftover scrub, store in an airtight container and use within 3-4 days.
This post was medically reviewed by Dr. Jennifer Haley, a board-certified dermatologist with extensive experience in medical, cosmetic, and surgical dermatology. Learn more about Hello Glow's medical reviewers here. As always, this is not personal medical advice, and we recommend that you talk with your doctor.
27