One of my biggest fears about summer is going sleeveless. Because let's face it, underarms are kind of ugly. I know I'm not the only one that's self-conscious of dark pits (how does that even happen anyway?), so I never get to wear cute tops in the summer. And if you have the red upper arm bumps (technically called keratosis pilaris) it's even worse. So while you're whipping your biceps into Michelle Obama-shape, here's a simple at home treatment to make your pits more presentable.
Lemon and peroxide are effective natural bleach agents – they work on your clothes and your underarms!
How to Lighten Underarms with a Homemade Scrub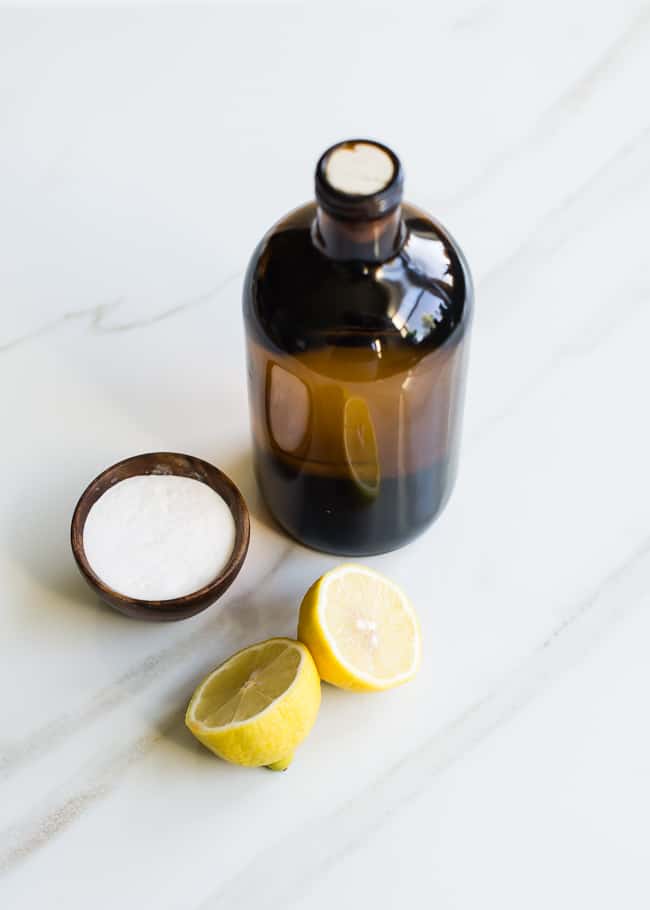 Combine ingredients in a lidded jar. After washing, apply scrub to underarms and upper arms (if you have bumps) and rinse. If your skin is more sensitive, it's best not to do this on the same day that you shave your armpits (if you do that in the first place!). Freshly shaved skin is always a bit more sensitive!
Also be sure to rinse it all off thoroughly—lemon juice can make some people more reactive to the sun and have the total opposite reaction of brightening your under arms. This recipe also helps to battle any body odor—the summer heat doesn't leave everyone feeling like roses, that's for sure. The acidity of the lemon juice helps to make your pits a place where odor-causing bacteria don't want to live, and can help keep any funk at bay.
Exfoliating underarms also helps to get rid of any deodorant build-up. Yep, it blew my mind that that was a thing too, but it's sometimes the source of super persistent body odor!
Apple Cider Vinegar Keratosis Pilaris (Arm Bump) Remedy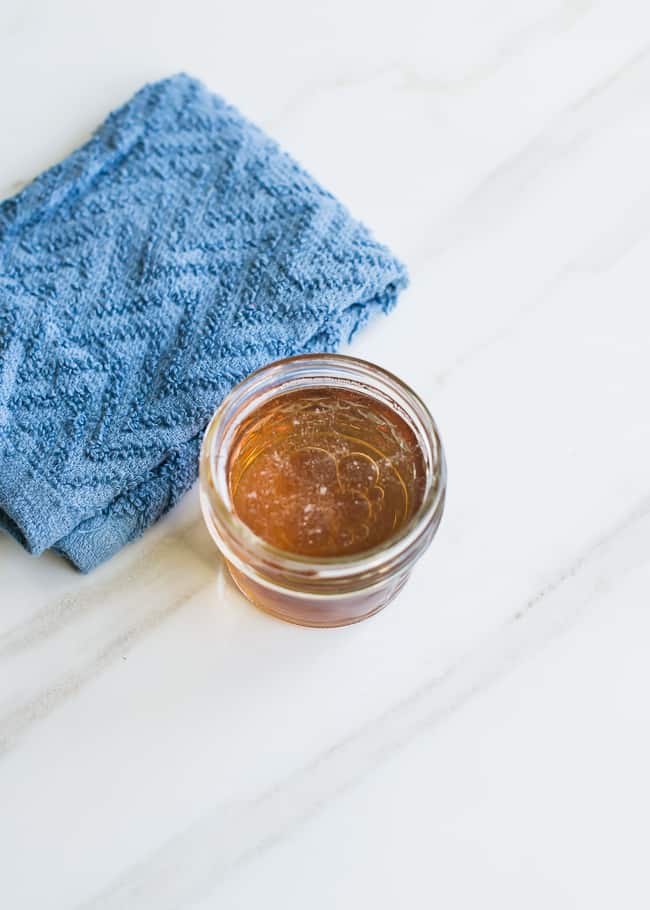 Apple cider vinegar works wonders on red arm bumps. It's amazing for a lot of skin issues, too—on your body it's fine to use undiluted, but on your scalp and face it's best to dilute a little. And putting it on your underarms helps correct any pH balance issues caused by using homemade deodorant with baking soda. Combining it with coconut oil soothes irritated skin from frequent shaving, saving your pits from irritation and razor rash.
Melt 2 tablespoons coconut oil and mix with 2 tablespoons apple cider vinegar. (The oil and ACV don't really combine but that's okay.) Keep in a closed container in the shower. My tip is to use an old shampoo bottle—you don't want too many glass jars in your shower, especially if you've got kids!
Just slap a label on so that you know this stuff isn't for your hair. If your coconut oil solidifies, stick the container under the shower stream while you're applying the above scrub and it'll melt in no time. Then apply the ACV/coconut oil mask to underarms & upper arms. Do not rinse. Giving yourself a deep massage really helps to get the ACV/coconut oil mixture to help soften and get rid of your KP bumps for smoother, KP free arms—just in time for summer!
79