Move over, chia! There's a new contender for the superseed throne: basil seeds!
Similar in texture to chia seeds, basil seeds come from Thai basil and can be found in Asian supermarkets, as well as many health stores. You might also find them under the Indian name of "sabja".
But what makes them so great, you ask? Why have they been used in Chinese and Ayurvedic medicine for thousands of years? Rich in protein, Omega-3 fatty acids and fiber, basil seeds are used for weight loss, to control blood sugar levels, to relieve constipation and heartburn.
They're also believed to have benefits for the skin and hair, either applied raw to eczema and psoriasis, or soaked and ingested to boost the production of collagen. Packed with iron and vitamin K, they also promote the growth of stronger hair.
You can use basil seeds like you would chia: in lemonade, smoothies or soaked in your favorite milk or yogurt as pudding. Just make sure you don't eat them raw, since they're rather hard to chew: ten minutes in liquid and they're good to go! If you need some inspiration, just scroll down for some tasty basil seed recipes:
1 / 6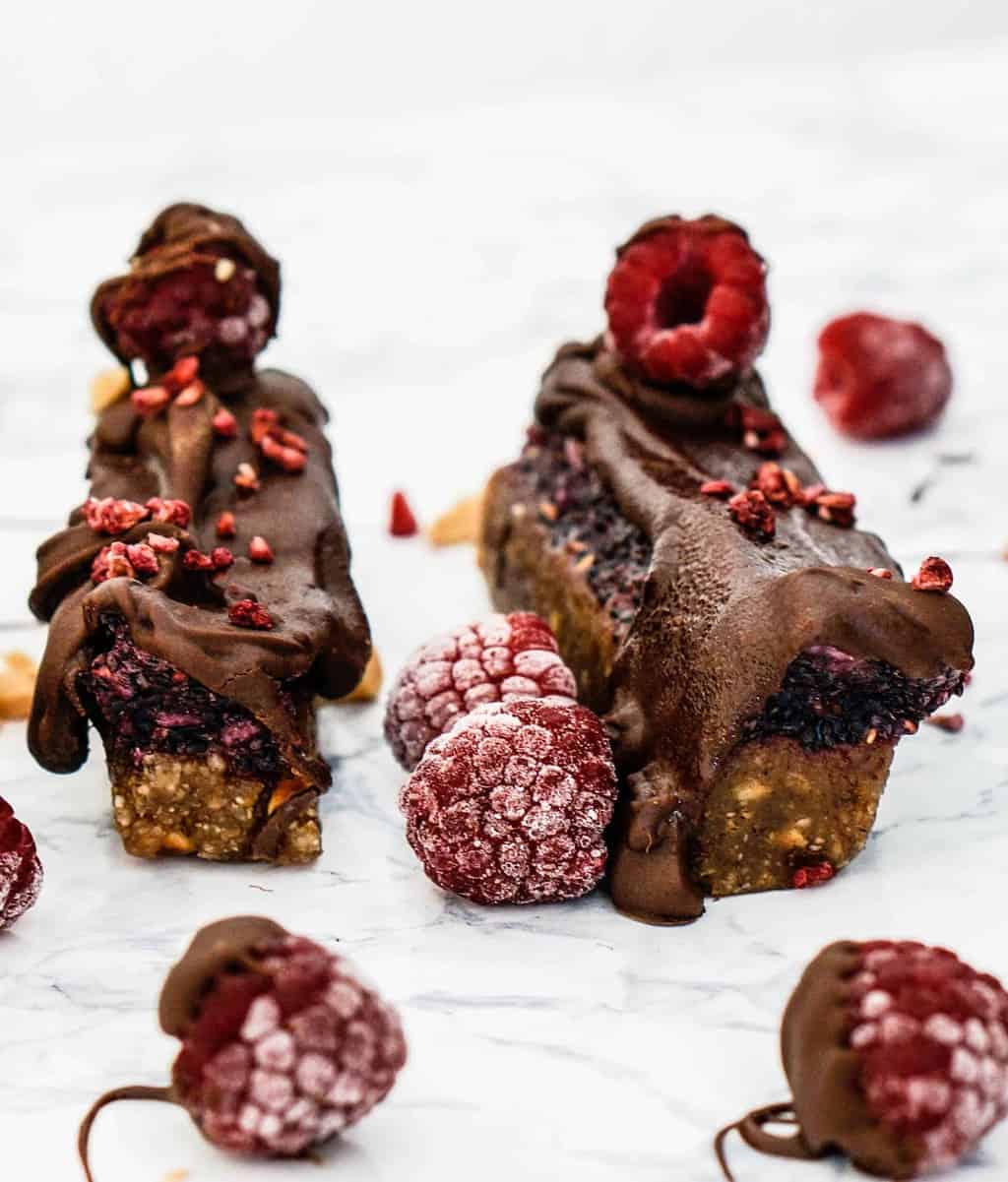 Snack on these lovely raw peanut butter jam bars whenever you're in need of an energy boost! They taste amazing with the combination of raspberry, dragonfruit and chocolate.
Raw Peanut Butter Jam Bars with Basil Seeds from When Sweet Becomes Healthy
65