It might seem obvious, but long, beautiful hair starts with a healthy scalp. On average, hair grows about half an inch a month. But by nourishing your scalp and preventing breakage you can help jump start the process. Things like eating healthy fats, popping vitamins and massaging your scalp can make hair grow a bit faster. Personally, I'm a fan of using castor oil for hair growth as an all-around panacea. Not only does it strengthen strands and prevent bacterial overgrowth, it also provides you scalp with the vitamins and minerals it needs to grow more quickly.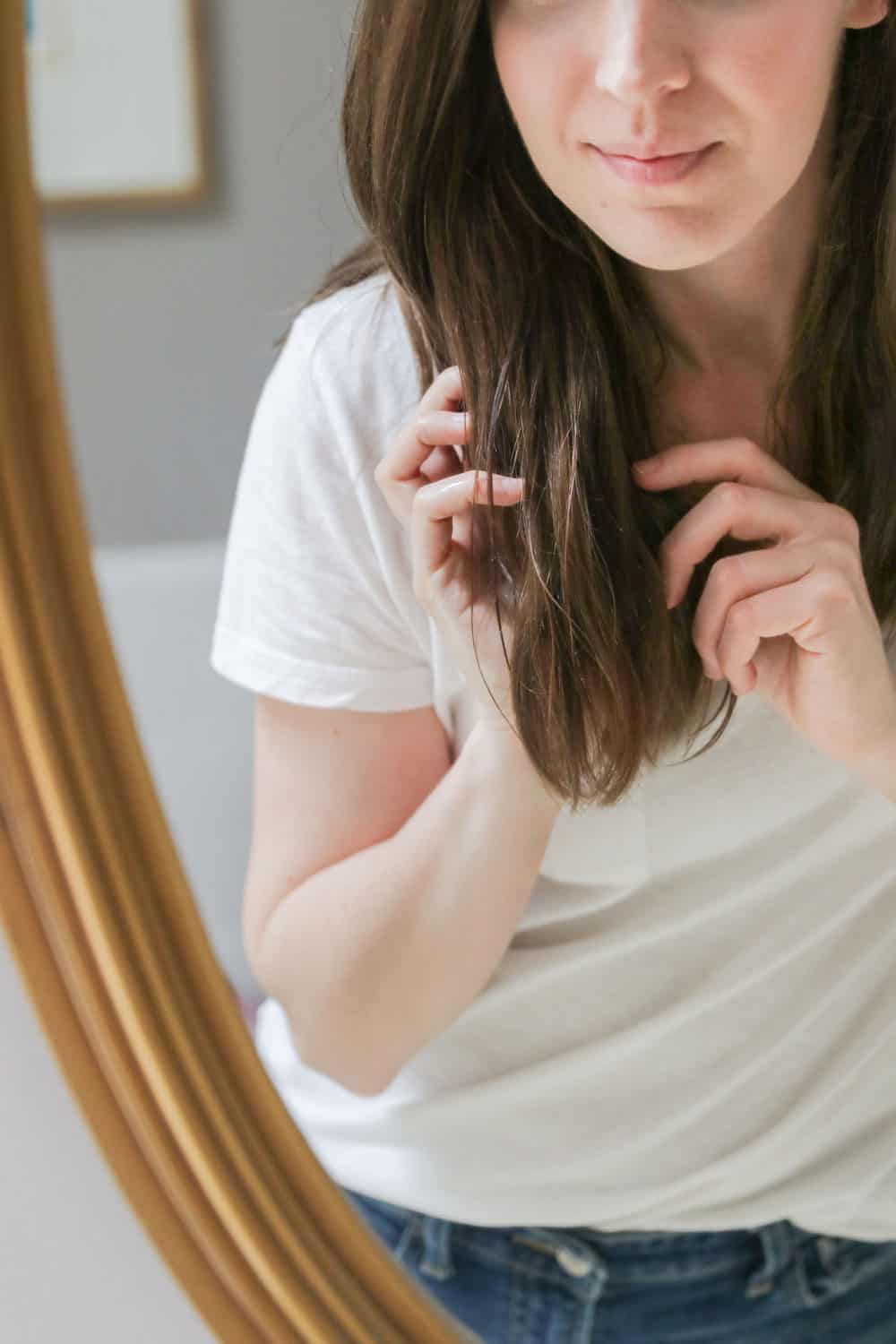 Castor Oil for Hair Growth
There was a time when I thought my hair would only grow an inch or two past my shoulders. The second it got any longer, it quickly turned into a frizzy, split end-y mess. In hindsight, it's easy to see that over-styling and under-moisturizing were causing premature breakage. But at the time, it was just a total bummer.
A lot of factors play a role in hair health: lifestyle, dirt, pollution and genetics can make our long hair goals seem unattainable. But even if you don't eat the best diet or have good genes, it helps to have a growth-boosting remedy like castor oil up your sleeve.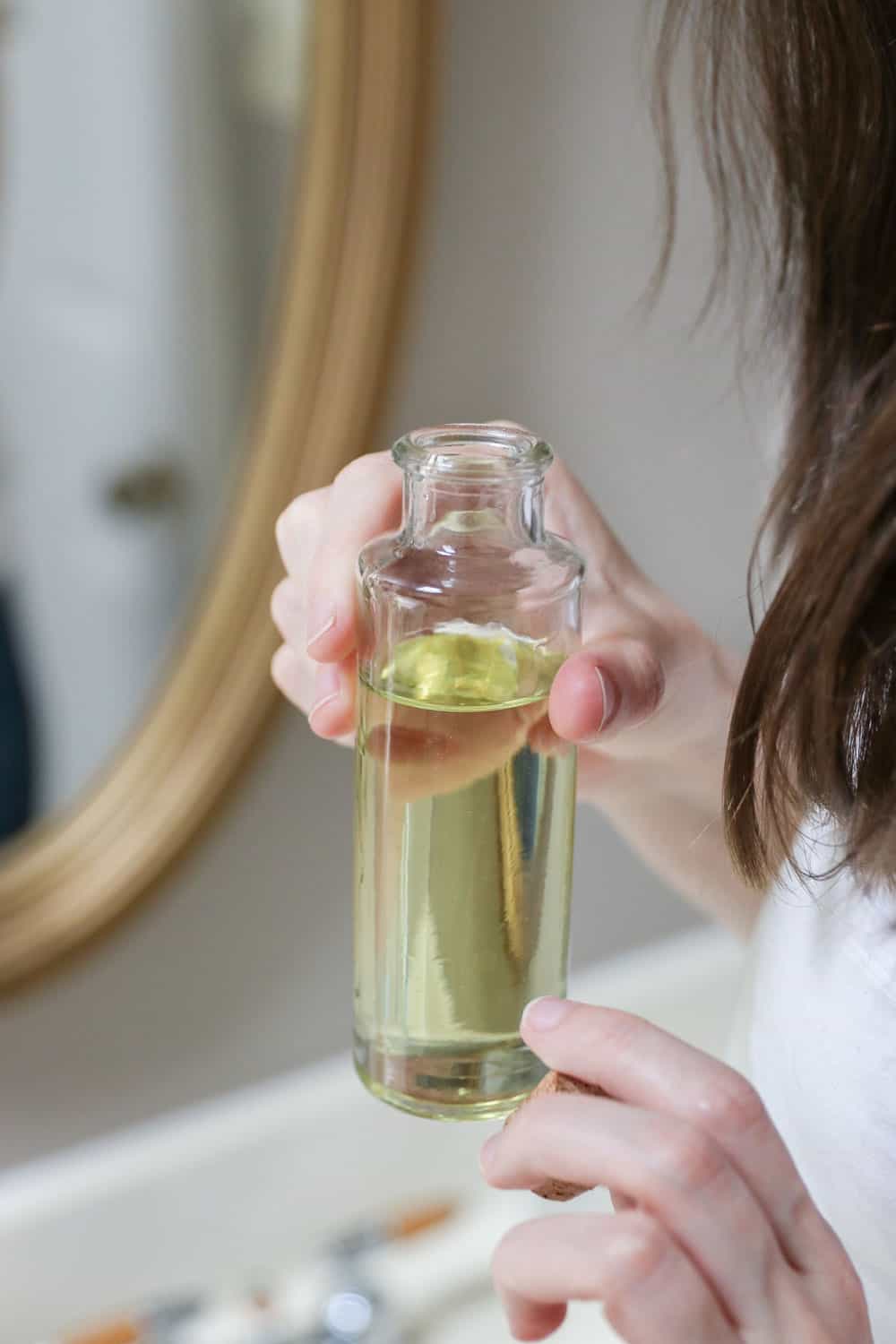 Unlike other oils, castor oil is composed of a powerful mix of proteins, vitamins, fatty acids, and antioxidants. The majority of its nutritional content is made up of ricinoleic acid, omega-6 and 9 fatty acids and vitamin E – all of which are beneficial to the scalp. And because castor oil is antibacterial and anti-fungal, it's great at treating scalp infections and dandruff. While applying it to the scalp helps hair grow faster, applying it to the middle and ends of your locks strengthens the follicles themselves, thus preventing breakage and taming split ends.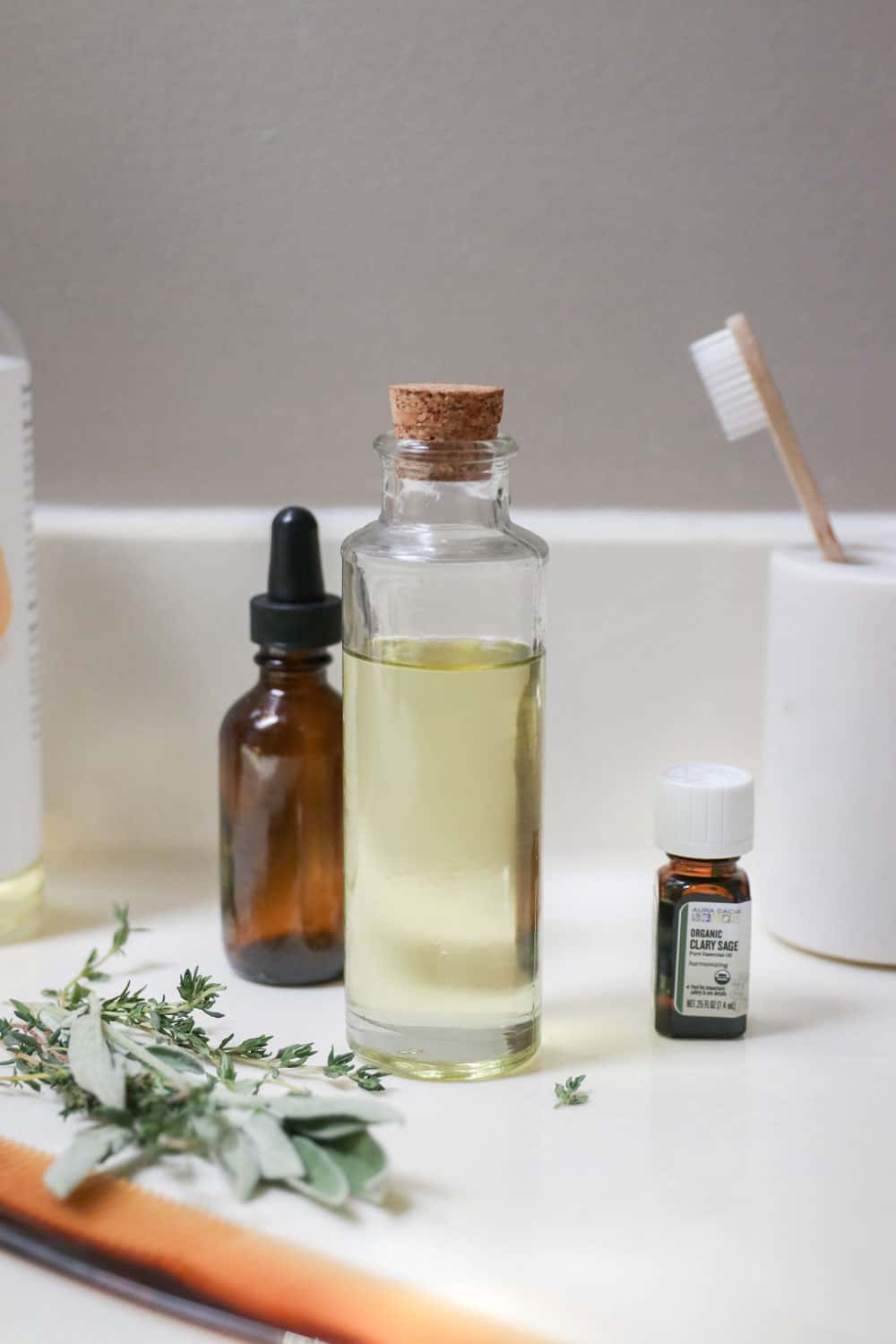 The thing I love most about castor oil for hair growth is that a little goes a long way. You don't need to drench strands in oil (and then struggle getting it out). Like a lot of things in life, more is not always better. Simply rub a nickel sized amount between hands and then rub your hands through your hair.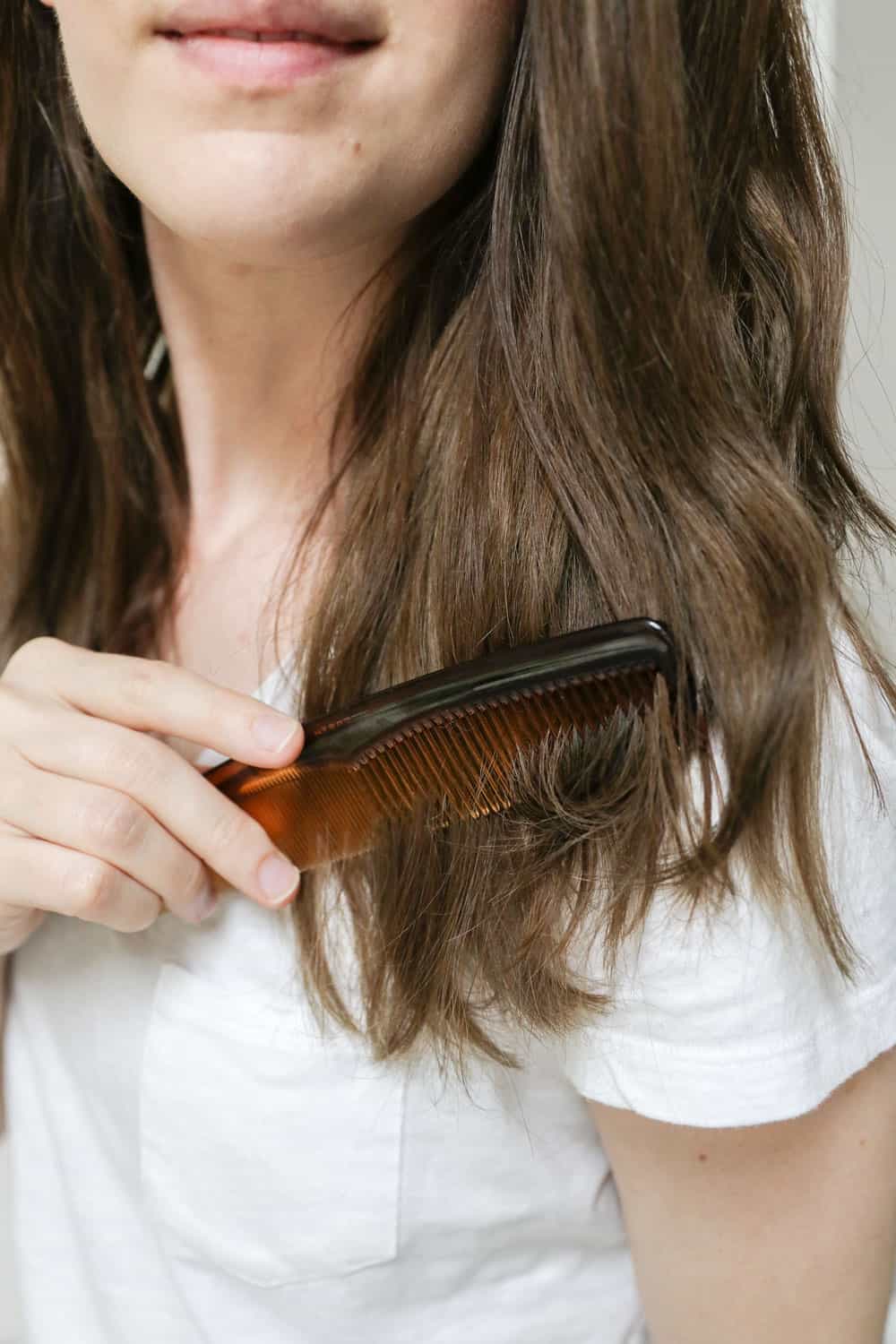 Although not completely necessary, combining castor oil with nourishing herbs and essential oils may help you get the job done more quickly. Oils like rosemary and clary sage help to improve circulation and boost follicle health. Lavender soothes the scalp and cedarwood nourishes hair. As always, feel free to add whichever oils you like (or don't add any E.O.s at all). It's totally up to you.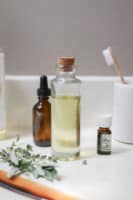 Print
Castor Oil for Hair Growth
Yield 1/2 cup
Instructions
Combine castor oil and essential oils in a small glass bottle.
Using a spray bottle, lightly wet your hair (damp is better than sopping wet).
Place the glass bottle of oil in a bowl of hot water and wait a few minutes for the oil to heat.
Apply a nickel sized amount to damp hair, from root to ends, and massage into scalp.
Cover with a shower cap and leave on for 15 minutes.
To remove, shampoo as usual. If you need extra clarifying power, add a bit of baking soda to your shampoo.
Repeat 1 – 2 times a week.
191