Tea tree is one of the most popular and versatile essential oils. Not only can it be used in myriad ways, but it is also a gentle oil, making it safe for children.
Originally native to Australia, tea tree essential oil is harvested from the leaves of the Melaleuca tree. It has been valued and used for decades for its many therapeutic properties.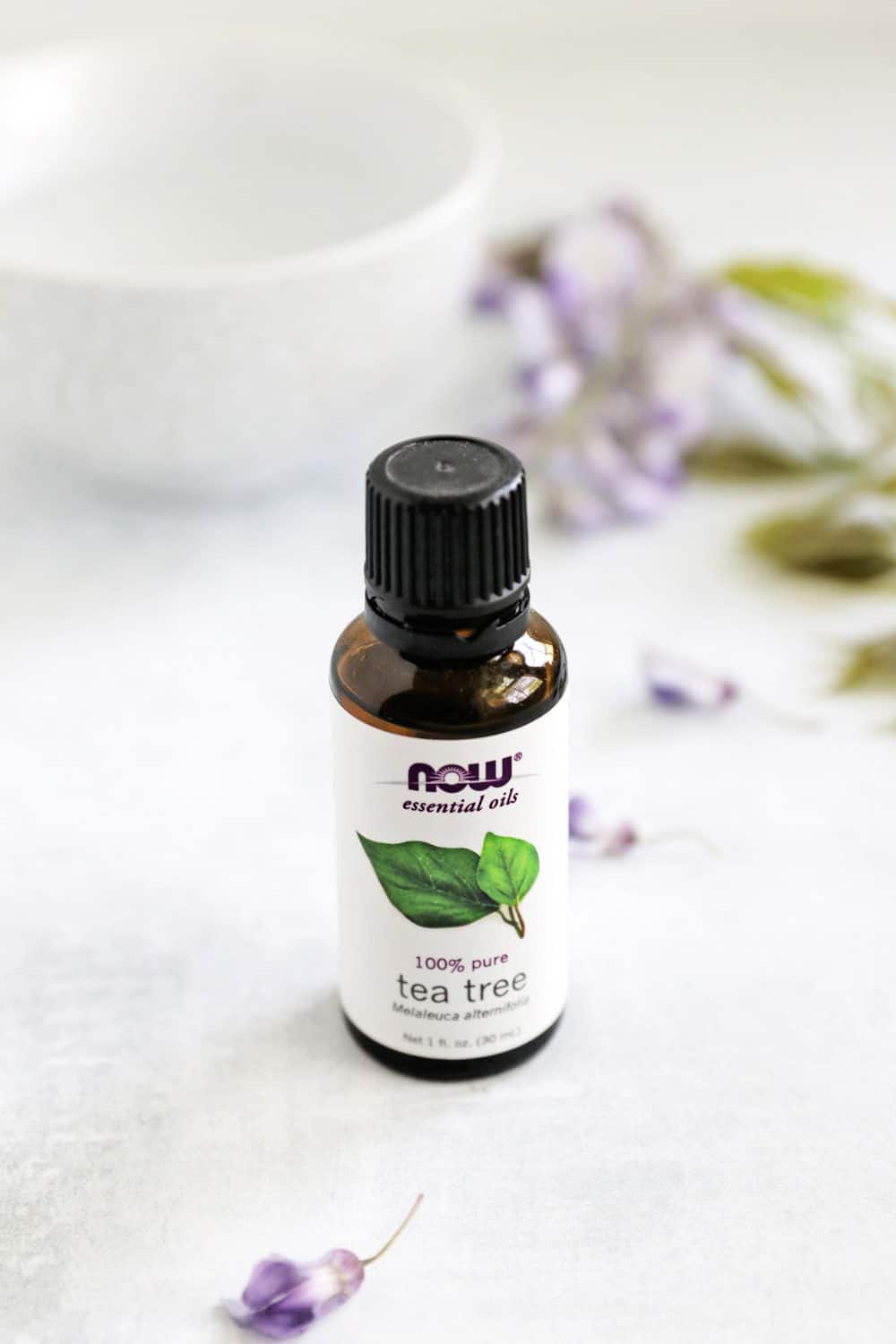 Why We Love Tea Tree Oil
Tea tree oil is naturally antimicrobial and useful for a plethora of medical issues, making it a must-have essential oil for any home.
Antiseptic
Tea tree essential oil is a valuable addition to salves and ointments for healing cuts and scrapes. In fact, according to The Illustrated Encyclopedia of Essential Oils, tea tree oil is effective against all three types of infectious organisms: bacteria, viruses, and fungi.
This antimicrobial essential oil has been shown to be as effective in soap as two other common products used for hand hygiene [source].
Immunity booster
Tea tree oil has properties that help strengthen the immune system and the body to fight infection.
Generally non-irritant
Tea tree oil is gentle enough that most people can use it regularly without any skin irritation. It's generally accepted among aromatherapists that tea tree essential oil is okay to apply undiluted (aka neat) in small amounts (like 1–2 drops) to skin conditions like acne, though it is best to discontinue use with any sign of irritation.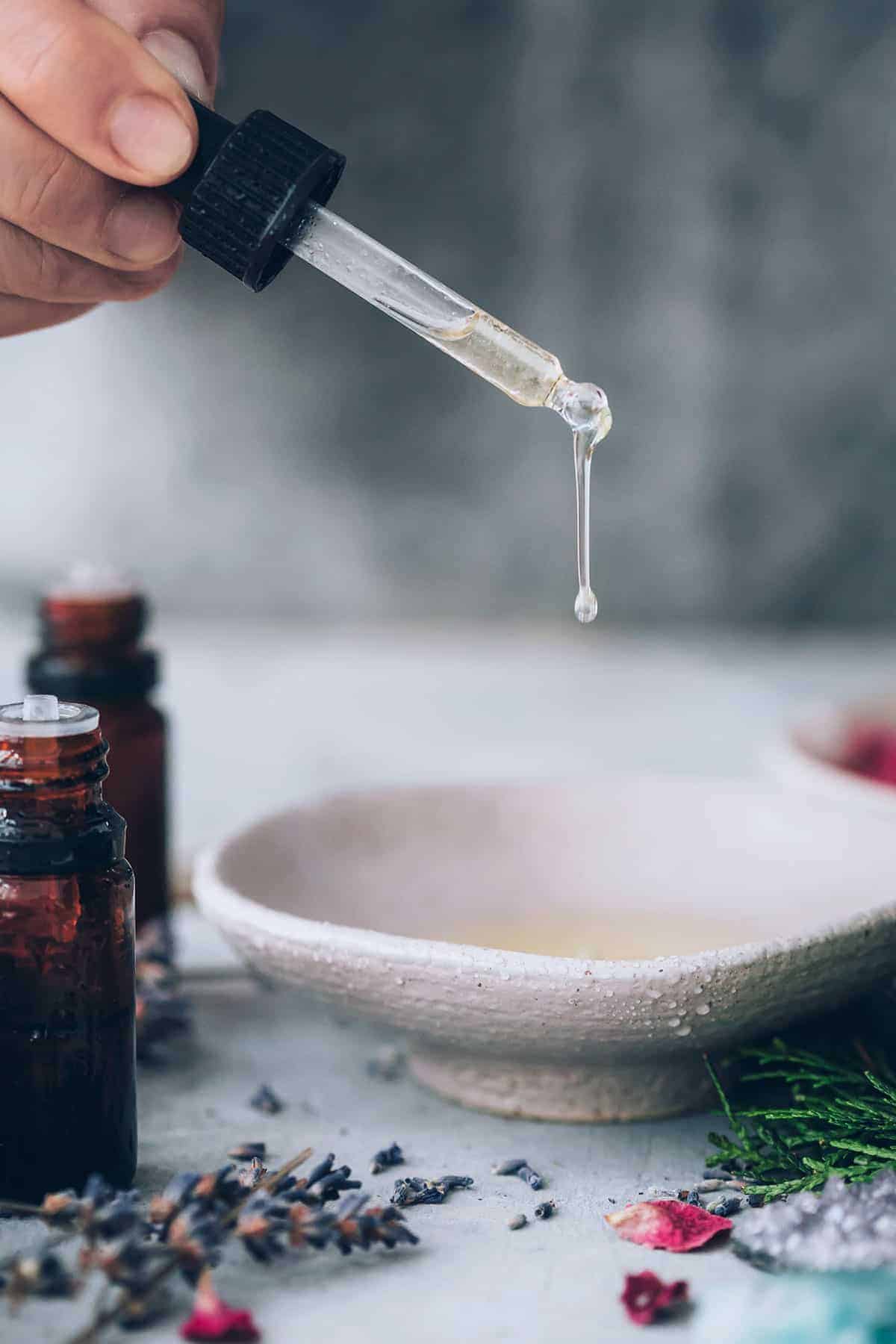 9 Ways to Use Tea Tree Oil
As mentioned above, tea tree oil's uses range from fighting germs to soothing skin issues. It's a wonderful addition to your natural first-aid kit, as well as a necessity to help combat winter viruses.
Personally, I make sure to always have a bottle on hand and find myself using it for most occasions. It's great as a stand-alone oil, or you can combine it with other essential oils to maximize their synergistic properties.
Use in baths, foot soaks, or the shower for absorption and aromatherapy
Diffuse for aromatherapy benefits
Massage diluted tea tree oil for physical ailments
Neat for fungal infections or bug bites
Here are a few of the many uses for tea tree oil. My hope is that you will see just how exceptional this oil is and be inspired to take advantage of its numerous therapeutic properties.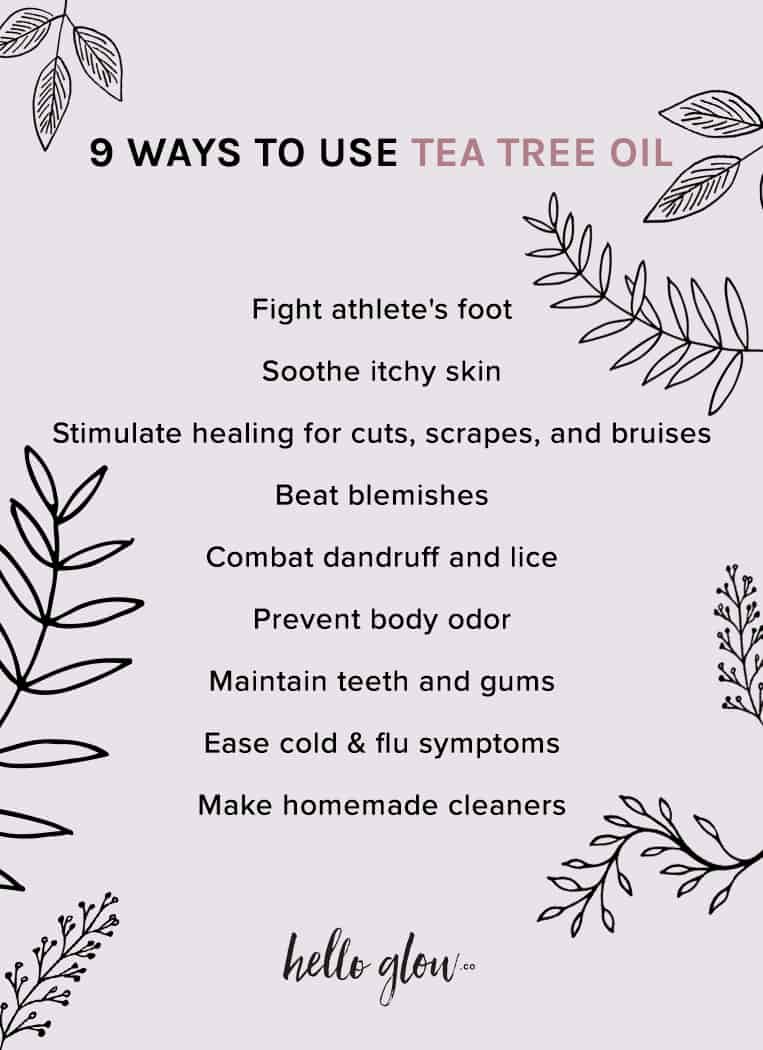 1
.
Fight athlete's foot
It should come as no surprise that tea tree oil is also widely used to treat fungal infections. Tea tree is considered especially effective for athlete's foot due to its antifungal properties [source].
Ringworm and jock itch are also fungal infections for which tea tree can be helpful, either alone if mild or alongside conventional treatment [source]. And remember, because of its gentle, soothing properties, it can even be used for children.
How to use it: Athlete's foot soak
Stir the essential oil into the Epsom salt. Add the salt mixture to a basin of warm water, soak feet for 15 minutes, and then pat dry.
How to use it: Tea tree foot powder
Tea tree is a powerful antifungal agent that helps keep odor-causing germs at bay. Baking soda absorbs moisture and odors.
Combine the ingredients in a bowl and stir to break up any clumps. Transfer to a container with a shaker top. Shake powder onto dry feet before putting on shoes and socks.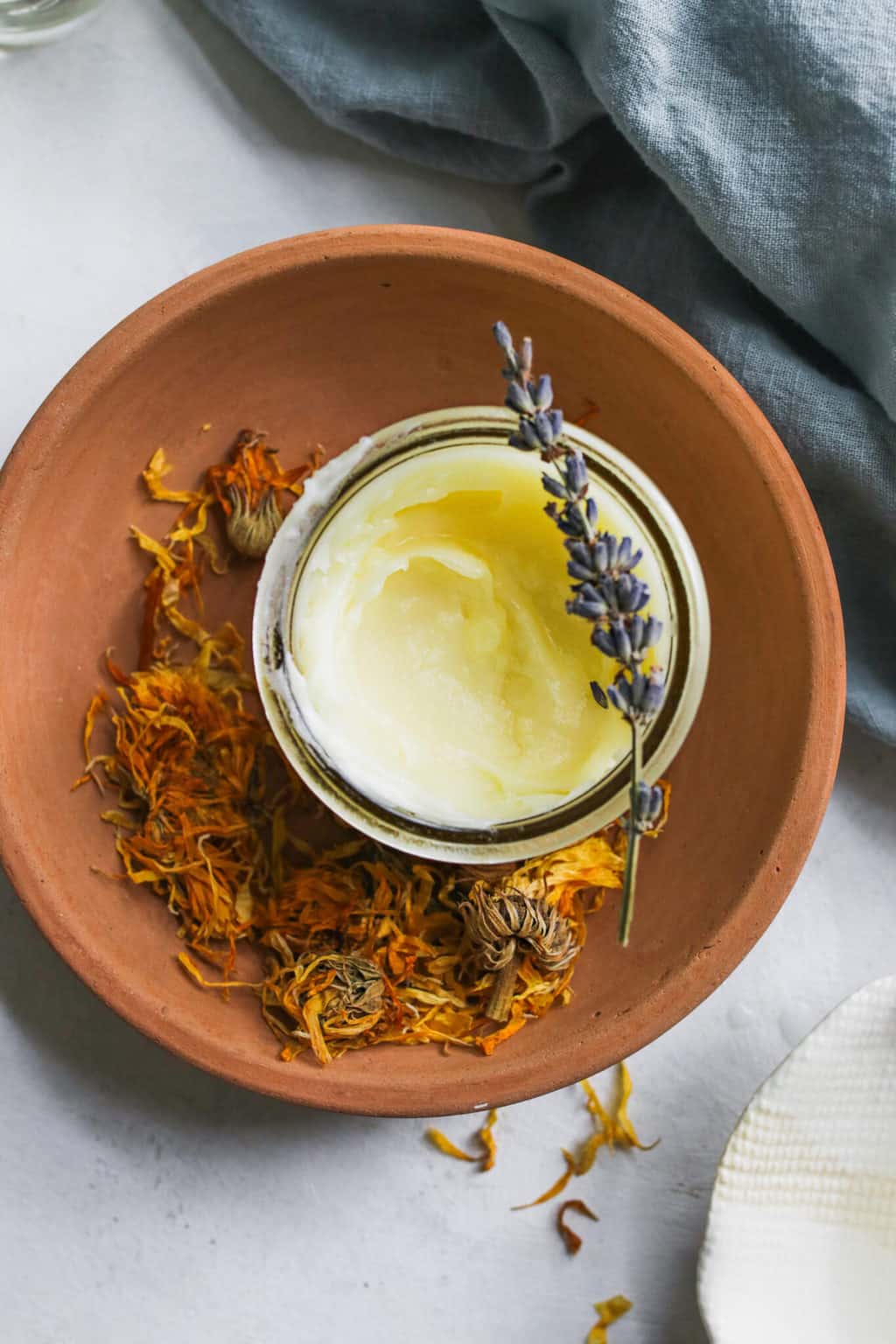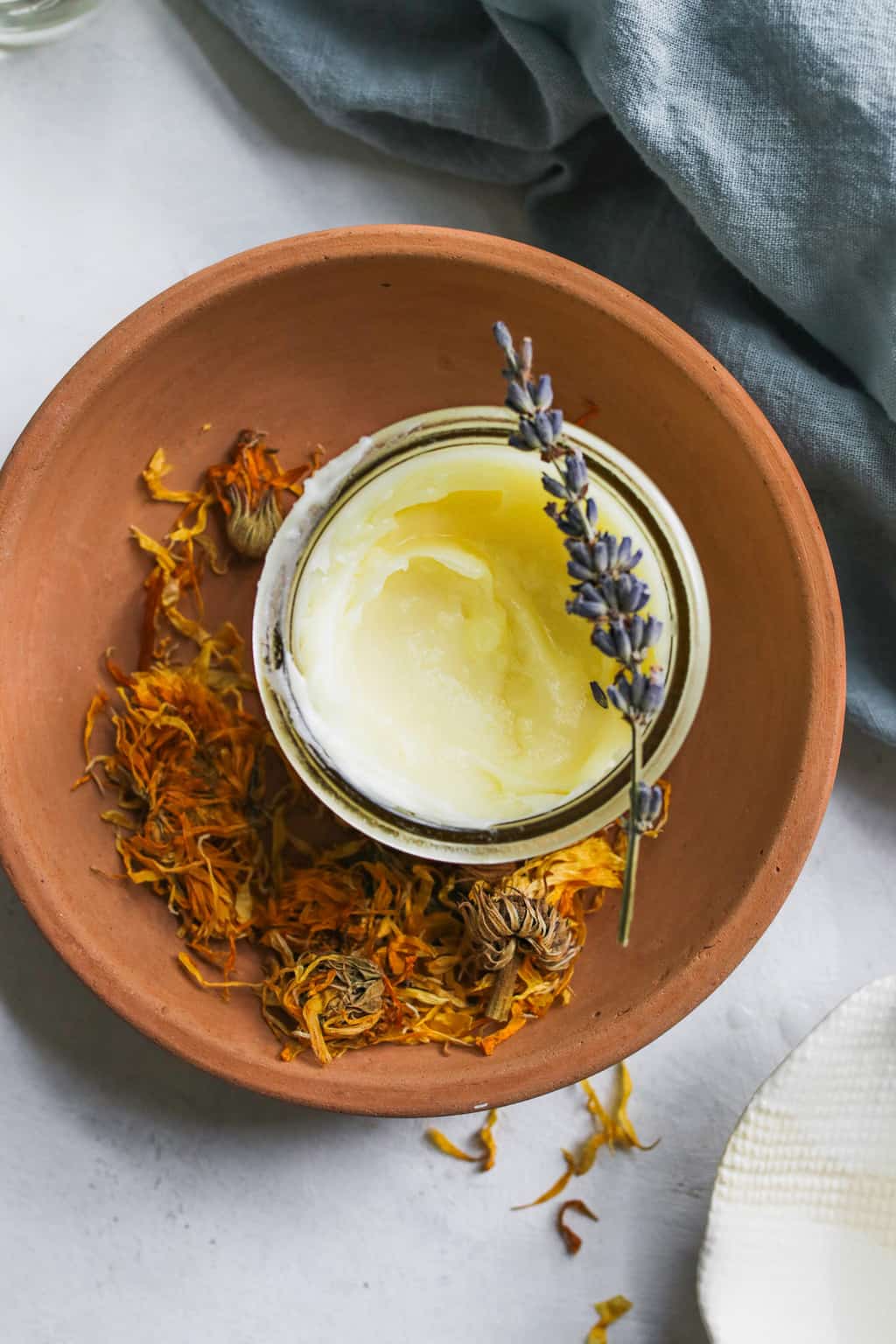 2
.
Soothe itchy skin
Tea tree oil is well-known for its anti-inflammatory properties [source]. This makes it ideal to use on itchy, irritated, or inflamed skin. In fact, it's a common ingredient found in natural products formulated to help soothe irritated skin.
And to top it off, it's one of the gentler essential oils, meaning it can be used on just about anybody. Combined with lavender essential oil and jojoba oil, it makes an effective skin-soothing ointment that you'll find yourself using again and again.
How to use it
:
Neat application for bug bites
Tea tree oil helps stop the itching from bug bites. You can apply 1 drop of tea tree oil directly on bites for those 12 and older. Use the carrier oil blend below for children or if you have sensitive skin.
How to use it
:
Soothing tea tree massage oil
To use for hives or rashes, mix up this simple blend and rub on the affected area.
Combine the oils in a small bowl and stir. Apply to red, itchy, or inflamed skin areas as needed.
3
.
Stimulate healing for cuts
,
scrapes
,
and bruises
For decades, tea tree oil has been used to treat wounds. In fact, during WWII, it was considered so invaluable that it was provided to all military personnel for their first aid kits.
It can help prevent infection, clean and soothe wounds, and promote the formation of scar tissue to speed healing. In fact, with its effective antimicrobial and anti-inflammatory properties, it can be useful for just about any issue dealing with the skin, including removing skin tags.
How to use it
:
Tea tree first aid spray
Tea tree stops bacterial activity, making this spray ideal for spritzing on minor superficial wounds to promote healing.
Combine witch hazel and tea tree oil in a small spray bottle and shake to combine. To use, first rinse the wound with water. Then spritz on and let the wound air dry.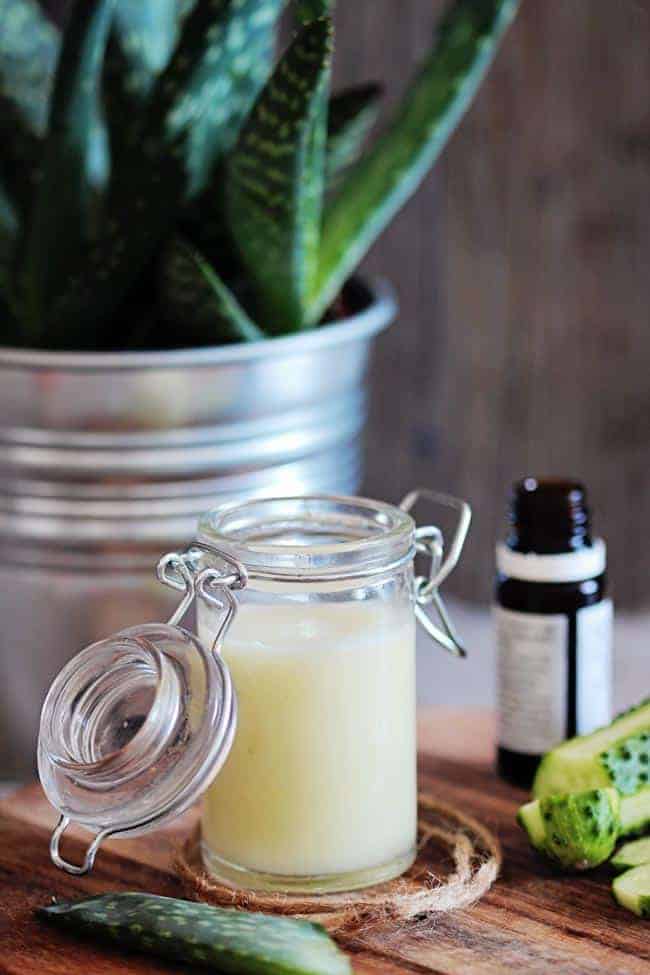 4
.
Beat blemishes
Acne has a number of causes, including the growth of certain skin bacteria and clogged pores. Due to its anti-inflammatory and antibacterial properties, tea tree oil can be used as an effective natural remedy to treat acne [source].
Not only is it beneficial as an acne spot treatment, but it can help reduce scarring associated with it as well. It is commonly paired with lavender and can be used as a spot treatment or even added to facial cleansers and serums.
How to use it
:
Tea tree spot gel
Combine aloe vera and tea tree to soothe and heal blemishes.
Combine the ingredients in a small bowl. Apply directly to blemishes with a Q-tip or a clean fingertip. Let dry for 15 minutes, then follow with moisturizer. Apply up to three times a day.
5
.
Combat dandruff and lice
Not only does tea tree oil help to treat dandruff [source], it is considered an effective natural remedy for the treatment of head lice as well. In fact, a 2012 study found that a 1% concentration of tea tree oil killed 100% of lice after 30 minutes of washing [source].
Another study found a combination of tea tree and lavender essential oils to be effective when treating head lice and even suggested it should be recommended as a first line of treatment [source]. This is great news considering the fact that the CDC estimates there are 6–12 million lice infestations in children ages 3–11 every year [source]!
How to use it
:
Tea tree scalp massage
The stimulating action of a scalp massage with tea tree can help bring dandruff under control and keep the scalp healthy.
If needed, melt the coconut oil in a small bowl and add the essential oils. Stir to combine. Massage into the scalp.
Leave the oil on overnight. You can put a towel on your pillow to protect the pillowcase. Shower in the morning and shampoo as usual.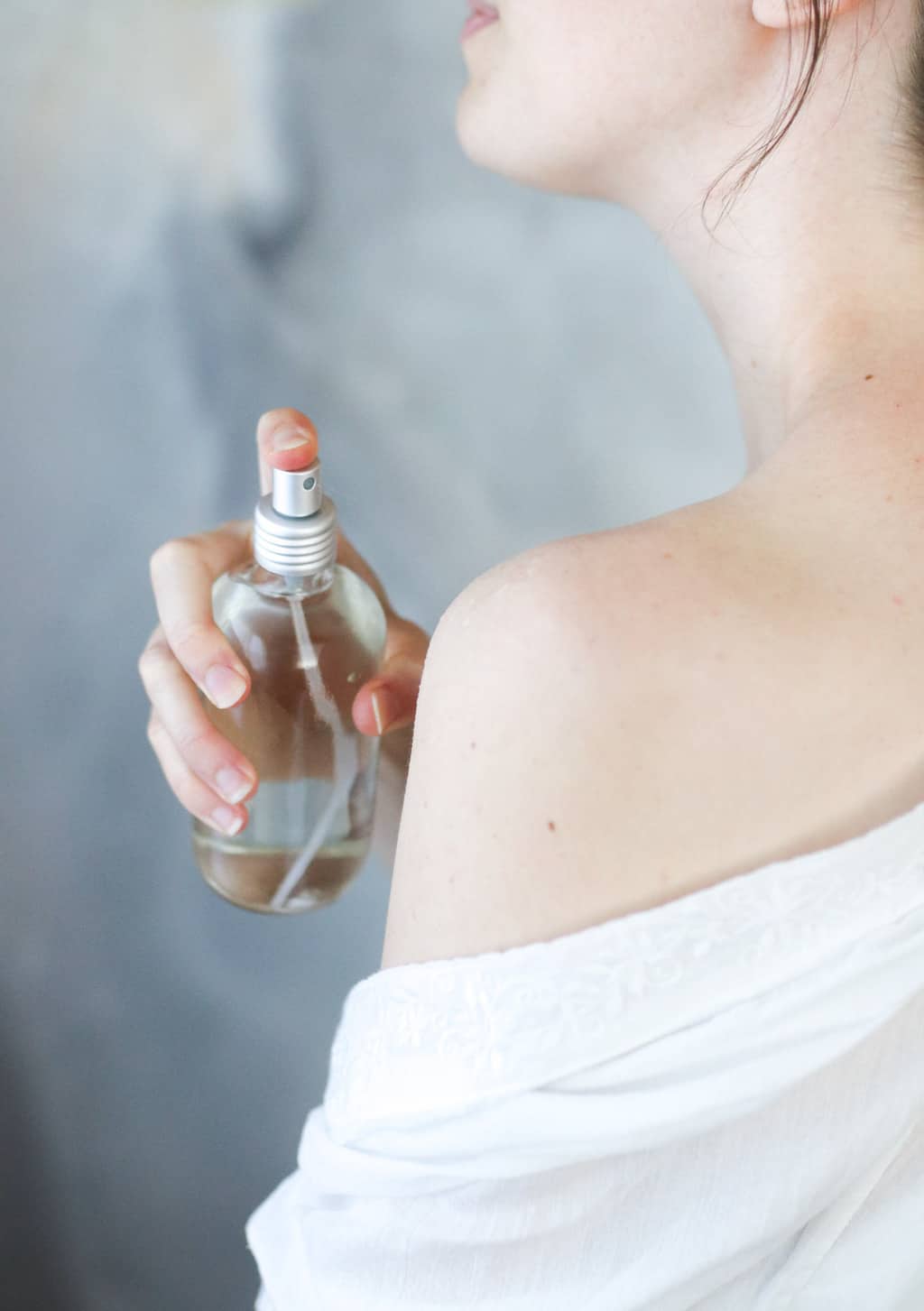 6
.
Prevent body odor
Tea tree oil is an excellent choice to add to your natural body care products. With its powerful antimicrobial properties, tea tree is a natural deodorizer, making it a great addition to deodorants, baths, or body sprays.
How to use it
:
Tea tree bath soak
Use antibacterial and antiseptic tea tree essential oil to nix odor-causing bacteria on your skin (great for bacne, too!) while you relax in a bath. Green tea calms skin inflammation and swelling [source].
Steep the green tea bags in the boiling water. Combine the carrier and tea tree oils, then add them to the green tea. After the tea has cooled, remove the bags and pour the tea mixture into your bath water. Soak for 15 minutes, then pat dry.
7
.
Maintain teeth and gums
It can also be used to treat gum disease and help maintain gum health, making it a no-brainer when choosing ingredients to formulate your own personal care dental products. Use it well diluted to treat bad breath [source], mouth ulcers, and gum infections [source].
How to use it
:
Minty mouthwash
Tea tree essential oil is ideal as an ingredient in solutions for freshening breath and keeping away unwanted bacteria.
Pour the water into a sterile bottle with a lid. Add the essential oils, then replace the cap. Shake before each use. Take a mouthful, swish it around in your mouth for 30 seconds, then spit it out. Do not swallow it.
How to use it
:
Oil pulling
You can also try adding 2 drops of tea tree oil to 1 tablespoon of coconut oil when you're oil pulling. Again, do not swallow.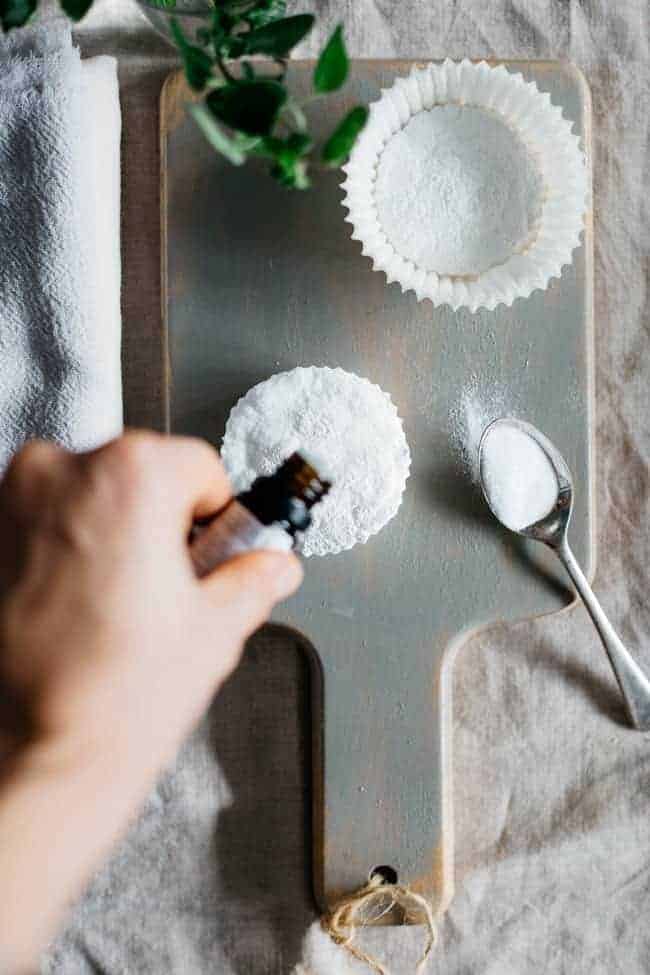 8
.
Ease cold & flu symptoms
Crushed tea tree leaves have long been used as a cough remedy by the Aborigines where the plant originated [source]. Additionally, the essential oil is a popular choice when treating the flu [source] and other respiratory viruses due to its viral inhibitory effects.
It can easily be added to a homemade chest rub with other illness-fighting essential oils or diffused throughout the home to help keep coughs and colds to a minimum.
How to use it
:
Tea tree steam inhalation
Once a cold has set in, try a steam inhalation with tea tree essential oil.
Add the essential oils to a bowl of hot water. Cover your head with a towel, making a tent over the bowl, and inhale deeply. Breathe in the steam for 5–10 minutes.
How to use it
:
Immunity support diffusion
Combine three potent essential oils to help keep sickness at bay and help ease cold symptoms.
Diffuse during cold and flu season or whenever someone is starting to feel under the weather.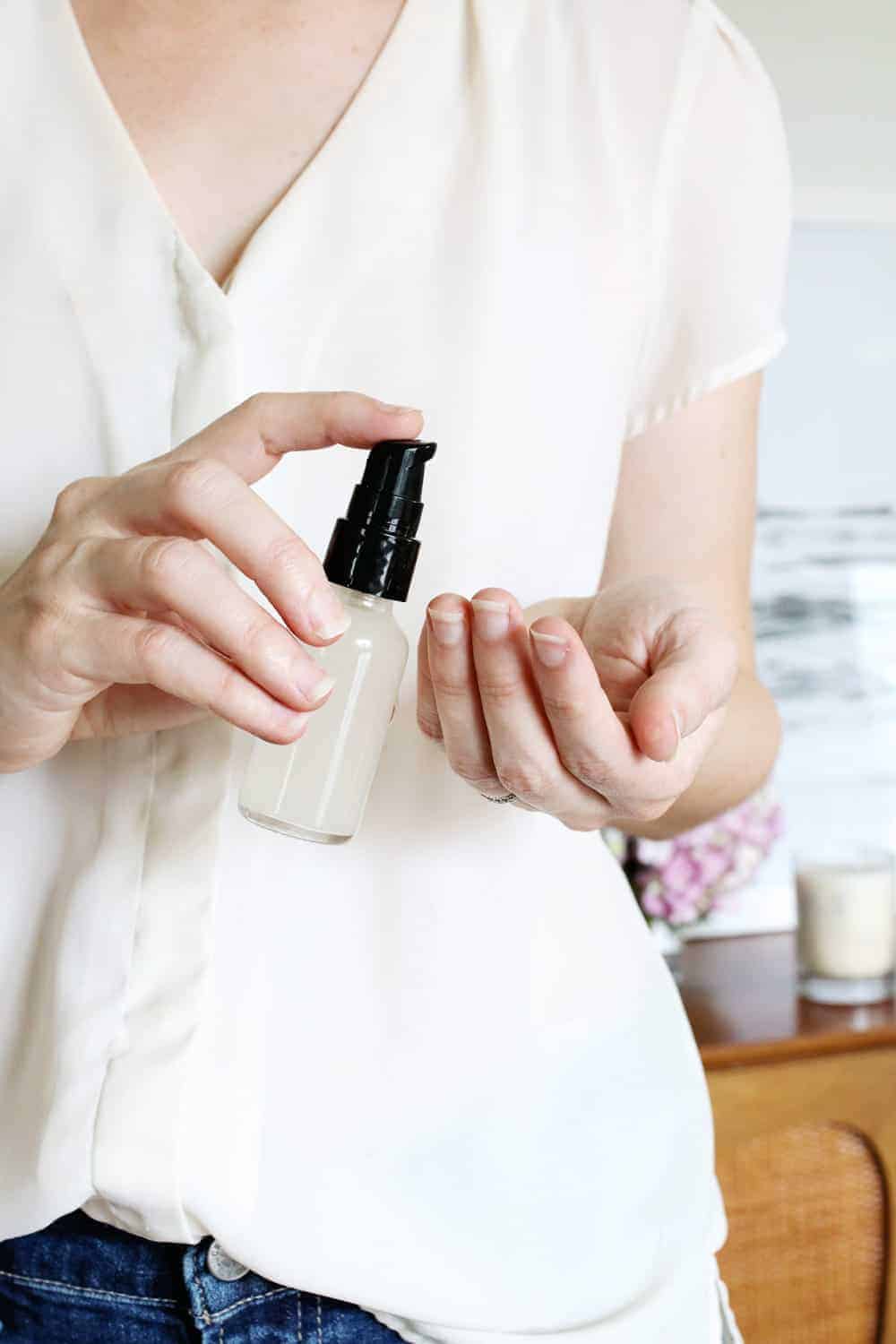 9
.
Make homemade cleaners
The antiseptic properties of tea tree oil make it a wonderful germ fighter in cleaning solutions. It can easily be used to sanitize surfaces throughout your home, purify the air, or even as a cleanser on your skin.
How to use it
:
Simply add tea tree essential oil to hand soaps and homemade cleaners. You can even make your own or diffuse it throughout your home to help keep germ counts down.
And this really only scratches the surface on the many uses for tea tree oil! Because of its versatility, it can be useful in most situations, making it an invaluable essential oil for every home. I have no doubt that it'll quickly become one of your favorite essential oils—if it's not already!
References:
1. Gnatta JR, et al. Melaleuca alternifolia essential oil soap: a potential alternative for hand hygiene. Eur J Clin Microbiol Infect Dis. 2021.
2. Marcos-Tejedor F, et al. Solubilization in vitro of tea tree oil and first results of antifungal effect in onychomycosis. Enferm Infecc Microbiol Clin (Engl Ed). 2020.
3. Roana J, et al. Antifungal activity of Melaleuca alternifolia essential oil (TTO) and its synergy with itraconazole or ketoconazole against Trichophyton rubrum. Molecules. 2021.
4. Carson CF, et al. Melaleuca alternifolia (tea tree) oil: a review of antimicrobial and other medicinal properties. Clin Microbiol Rev. 2006.
5. Hoffman J, et al. New herbal biomedicines for the topical treatment of dermatological disorders. Biomedicines. 2020.
6. Satchell AC, et al. Treatment of dandruff with 5% tea tree oil shampoo. J Am Acad Dermatol. 2002.
7. Di Campli E, et al. Activity of tea tree oil and nerolidol alone or in combination against Pediculus capitis (head lice) and its eggs. Parasitol Res. 2012.
8. Barker SC, et al. An ex vivo, assessor blind, randomised, parallel group, comparative efficacy trial of the ovicidal activity of three pediculicides after a single application - melaleuca oil and lavender oil, eucalyptus oil and lemon tea tree oil, and a "suffocation" pediculicide. BMC Dermatol. 2011.
9. Frequently asked questions (FAQs). Centers for Disease Control and Prevention website.
10. Prasanth MI, et al. A review of the role of green tea (Camellia sinensis) in antiphotoaging, stress resistance, neuroprotection, and autophagy. Nutrients. 2019.
11. Graziano TS, et al. In vitro effects of Melaleuca alternifolia essential oil on growth and production of volatile sulphur compounds by oral bacteria. J Appl Oral Sci. 2016.
12. Elgendy EA, et al. Effect of local application of tea tree (Melaleuca alternifolia) oil gel on long pentraxin level used as an adjunctive treatment of chronic periodontitis: a randomized controlled clinical study. J Indian Soc Periodontol. 2013.
13. Sharifi-Rad J, et al. Plants of the Melaleuca genus as antimicrobial agents: from farm to pharmacy. Phytother Res. 2017.
14. Li X, et al. Melaleuca alternifolia concentrate inhibits in vitro entry of influenza virus into host cells. Molecules. 2013.
This article was written by a licensed aromatherapist and medically reviewed by Dr. Gina Jansheski, a licensed, board-certified physician with more than 20 years of practice experience. Learn more about Hello Glow's medical reviewers here. As always, this is not personal medical advice, and we recommend that you talk with your doctor.
72