Multitasking gets a bad rap these days. Maybe I shouldn't scarf down a Clif bar for breakfast while I drive or attempt to read a magazine while 'playing' with the kids but my beauty products can still do double – or even quadruple – duty. This balm works on chapped lips, ragged cuticles, rough elbows and flyaway hairs. That is a multitasking product every mom needs!
All-N-One DIY Body Balm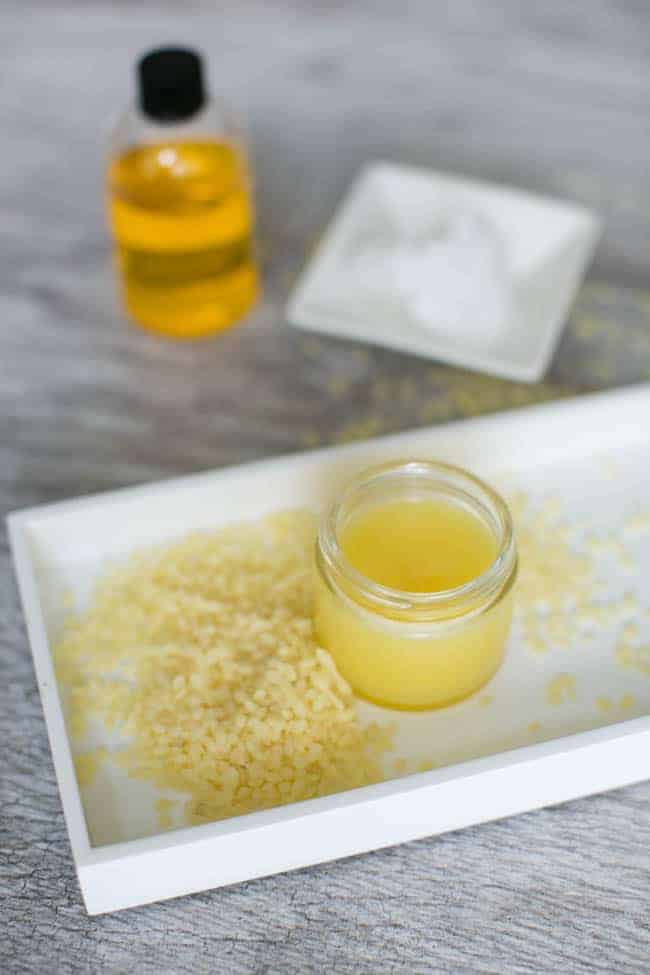 This does-it-all body balm contains my three favorite moisturizers: coconut oil, jojoba oil and cocoa butter. All three work to enrich and soften dry skin. You know we love coconut oil so much we could eat it on a cracker (and maybe even do on occasion), but jojoba is a close second when it comes to moisturizing skin. You can use it on your face without fear that it will clog pores or make you feel all greasy.
And cocoa butter, well, let's just say any product that smells like chocolate is a win in my book. Add a little beeswax to keep the balm from melting as well as to provide a protective layer on skin to lock in that moisture.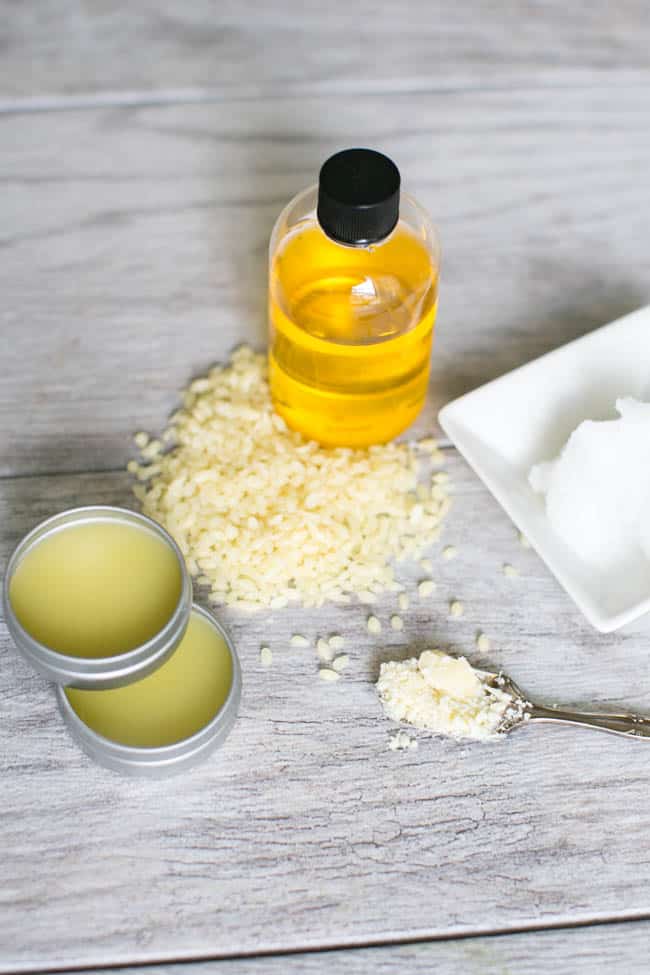 You can use this balm anywhere – hands, feet, hair, elbows, lips. Why not make use of that time in car line to massage a bit o' balm into your cuticles? Who said multitasking was a bad thing, right?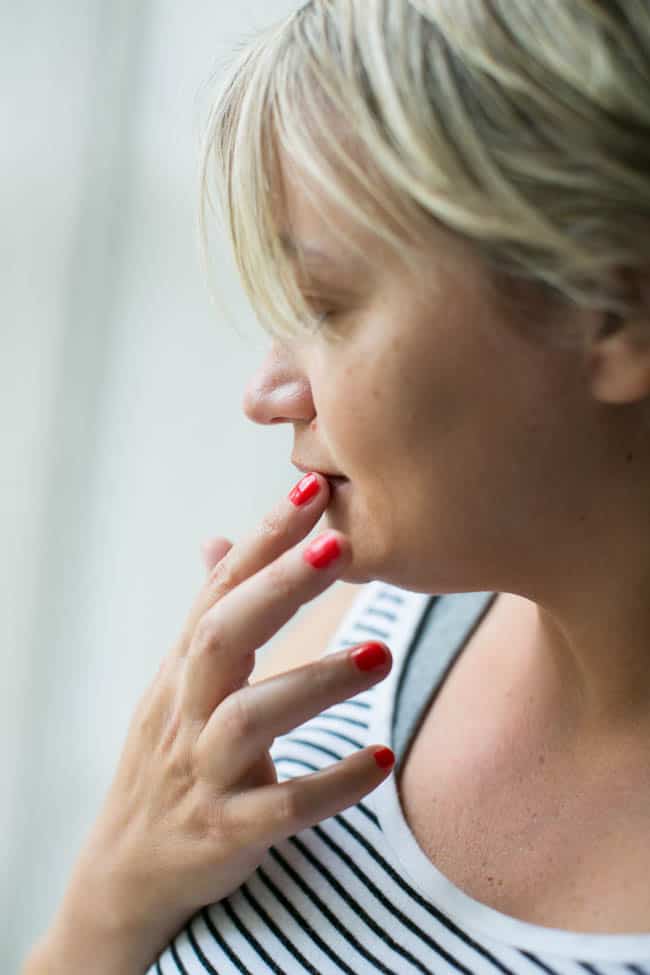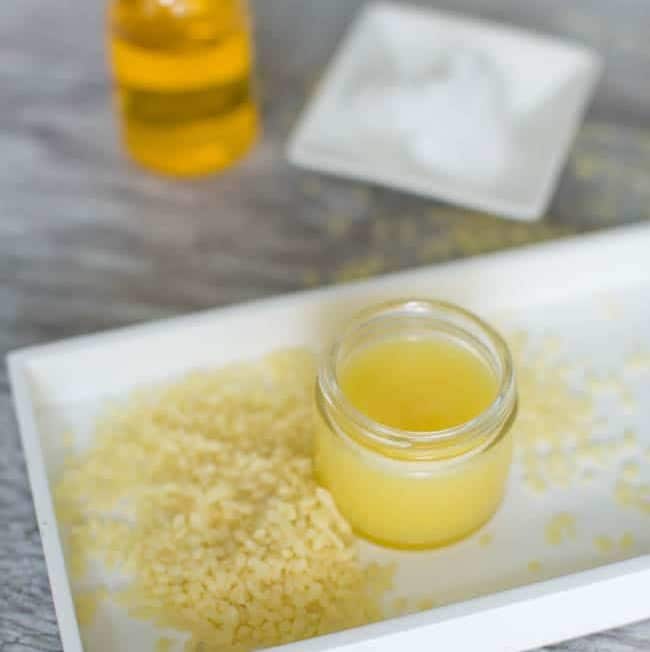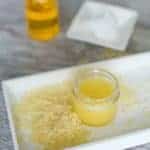 Print
DIY: 5n1 balm
Instructions
In a saucepan, put a few inches of water on low heat. Combine oils and beeswax in a glass measuring cup. Set cup into the water and let the oils and wax melt together. Remove from heat.

Feel free to add 5-10 drops of an essential oil if you have a favorite. Lavender is a good all-purpose scent.

Pour mixture into containers and leave the top off until balm has cooled and set.
132