If you've ever used calendula, then you're familiar with its amazing healing properties. The oil extracted from the plant commonly called the marigold has long been used externally as an anti-inflammatory to treat wounds and burns [source].
Infused in coconut and olive oils and combined with dried lavender, calendula makes for one heck of a delicious-smelling healing cream. While not quite as potent as a store-bought cream, this natural DIY antibacterial salve will gently soothe irritation and encourage wound healing naturally.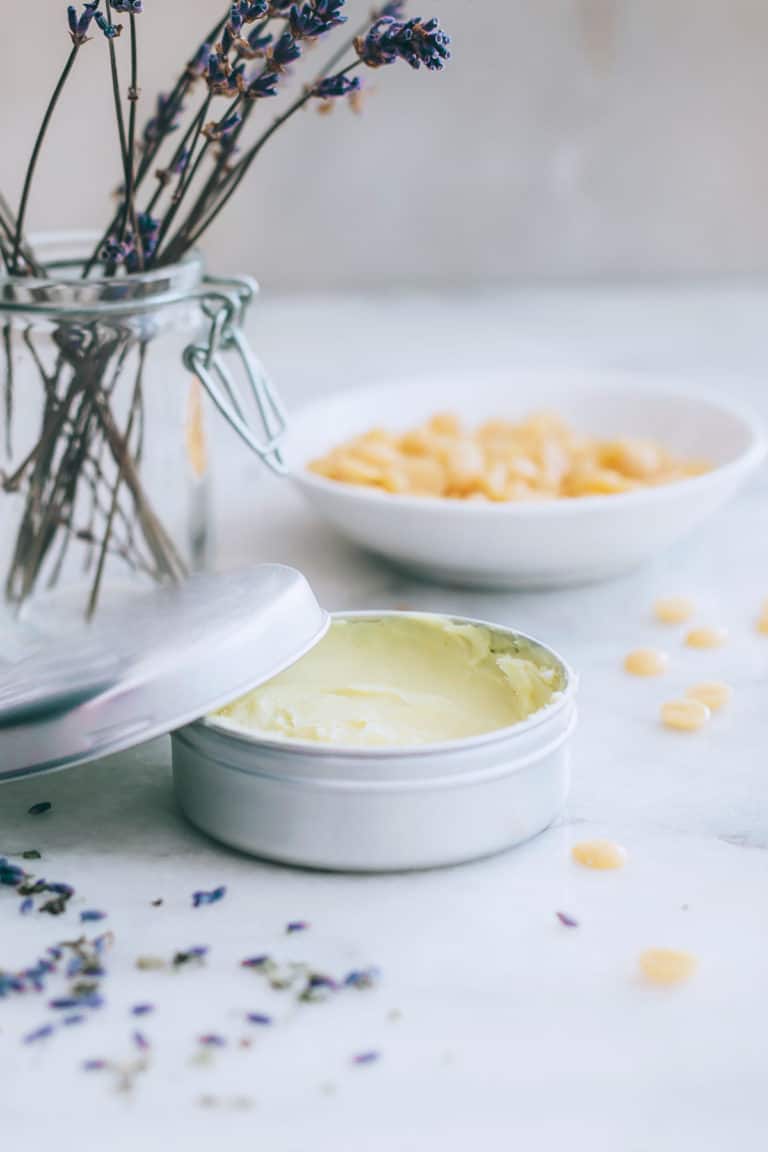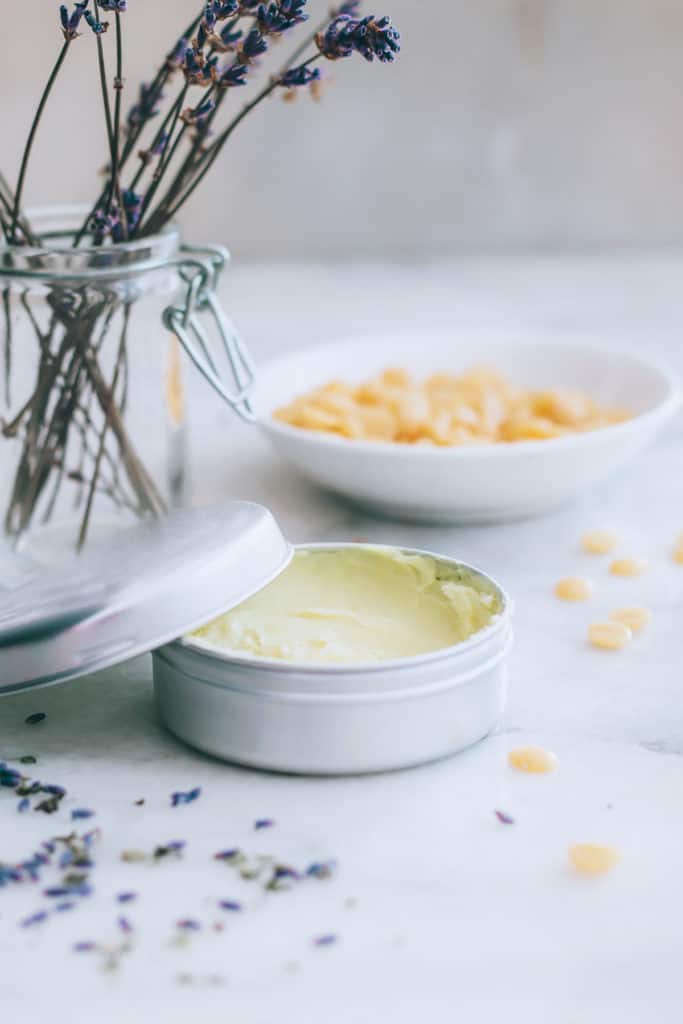 How To Make a Natural Antibacterial Salve
Use this all-natural antibacterial cream instead of reaching for Neosporin on those scrapes or cuts that are sure to walk in the door this year. It's also great for chapped, dry hands and feet that need something more powerful and soothing than a basic lotion.
Your salve will keep for up to 12 months when stored in a cool, dark spot. But this stuff is so good that I wouldn't count on having it around that long!
Now, the secret to this DIY antibacterial salve is the calendula-infused oil. I like to use olive and coconut oils because they're moisturizing and protective for skin and easy to find. Plus, coconut oil solidifies at room temperature, which helps give this balm its creamy consistency.
But in the spirit of saving money, you can use whichever carrier oils you happen to have on hand. If you don't have a solid-at-room-temperature oil, like coconut oil, then go ahead and a little more beeswax to help your serum firm up.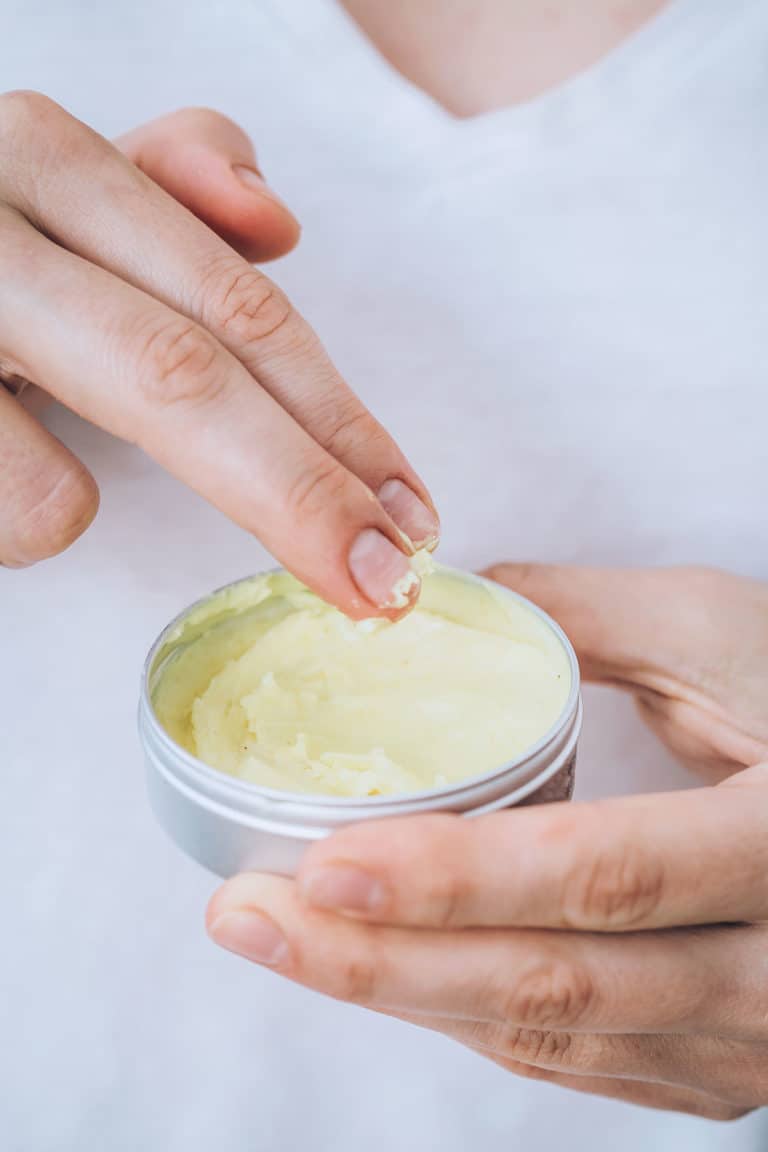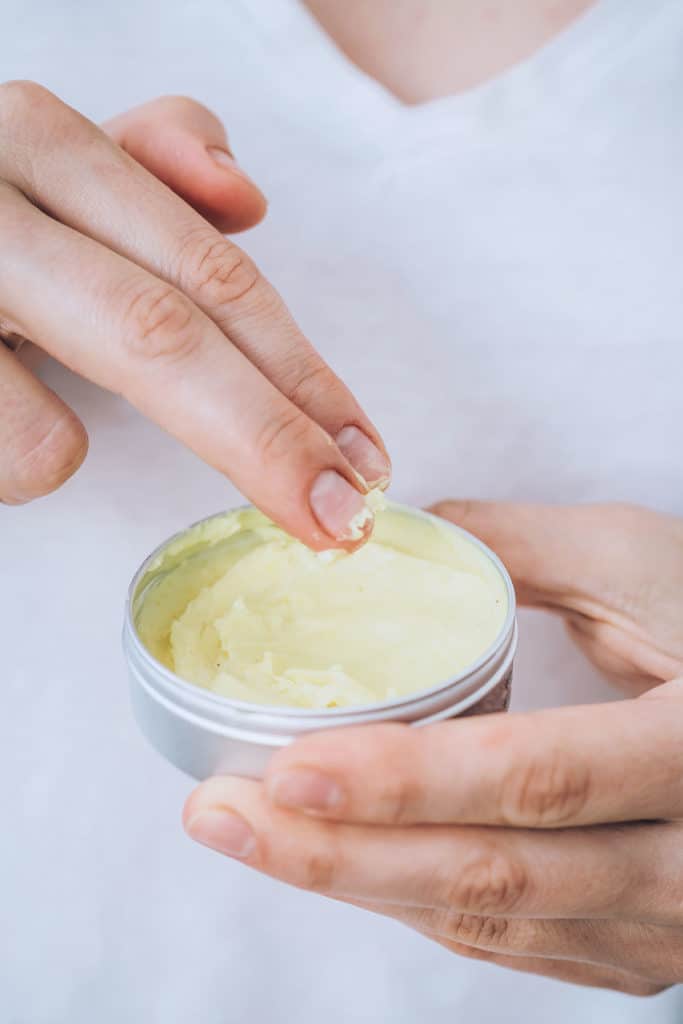 How to infuse your oils
Simply combine the olive and coconut oils in a makeshift double boiler (a Pyrex measuring cup or metal wax melting pitcher set inside a small saucepan with a little bit of water) or a real double boiler. Once melted, you want to add your dried calendula and lavender.
Again, feel free to use any herbs you have on hand, like dried rosemary, thyme, chamomile, ginger, and yarrow, which are all great for wound healing. Get creative!
After letting the herbs infuse over low heat for about 30 minutes, you'll want to strain them out and add the remaining ingredients.
Why Beeswax and Honey?
Beeswax is necessary for creating a solid consistency (vegans can use candelilla wax), and honey adds extra antimicrobial and wound healing properties to the mix [source]. I recommend choosing organic raw honey, which hasn't been processed and still retains most of its healing properties—but it can be expensive. If raw honey is cost prohibitive, you can try buying it in smaller, more affordable quantities or just use regular honey. It's up to you.
A quick note on using honey in homemade body products: it has a tendency to separate and sink to the bottom over time. Even when using emulsifying wax, honey can still separate. It's fickle like that.
To prevent separation, let your oils cool until they develop a loose, pudding-like consistency (thick but not solid) before adding the honey. Spoon the mixture into your 5-ounce container and stir as it cools completely.
Store your DIY antibacterial salve in an airtight container in a cool, dark place, and it should keep for at least 12 months.
Antibacterial Salve FAQs
Can I use lavender and calendula essential oils instead
?
Sure! After your coconut and olive oils melt, add 50 drops of essential oil, and then stir to combine. You have roughly 8 ounces of carrier oil so that's about 6 drops per ounce (a 1% dilution) so feel free to go higher if you're comfortable with more.

Do I need to use a preservative in this salve
?
You don't need one, but you can use one if you like. Try adding 1–2 vitamin E capsules, which can act as a mild preservative. Or if you would preserve a stronger preservative, I like Leucidal Liquid SF.
Why does the honey keep sinking to the bottom
?
Even if your honey completely emulsifies when making your salve, it may sink to the bottom over time. I recommend melting your salve ever so slightly and using a hand mixer to blend everything back together. Then transfer the salve back to its container to let it solidify.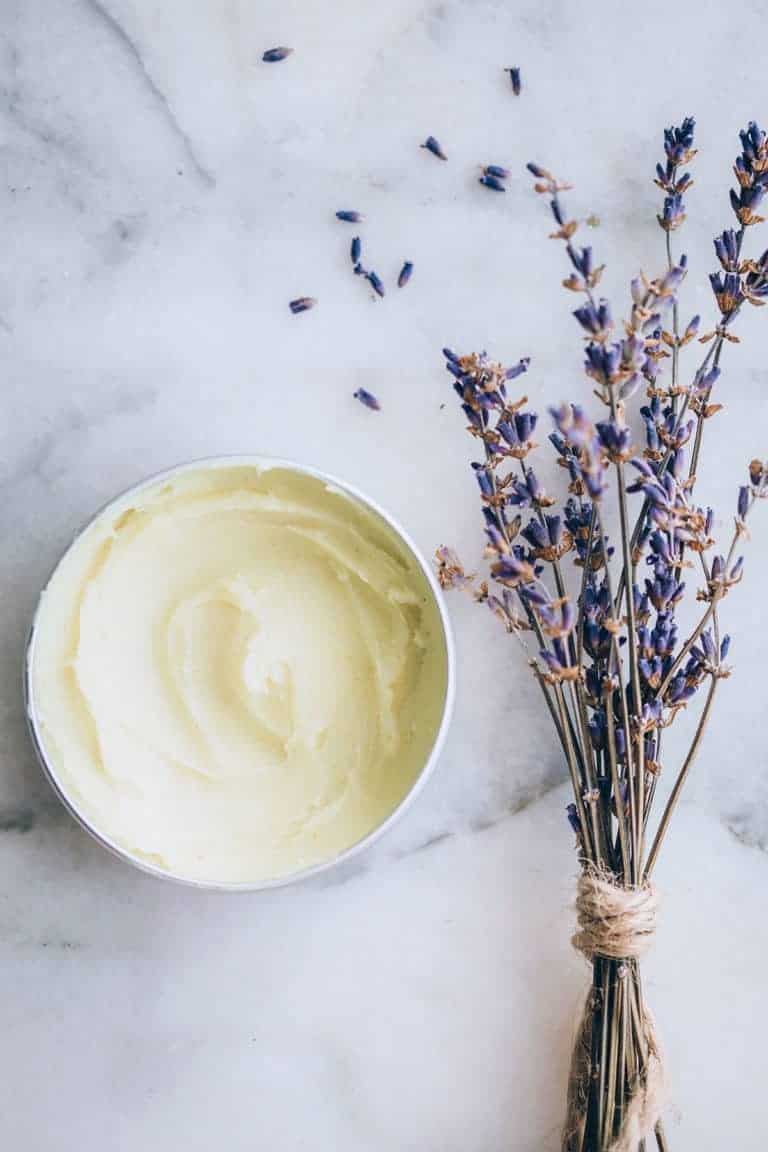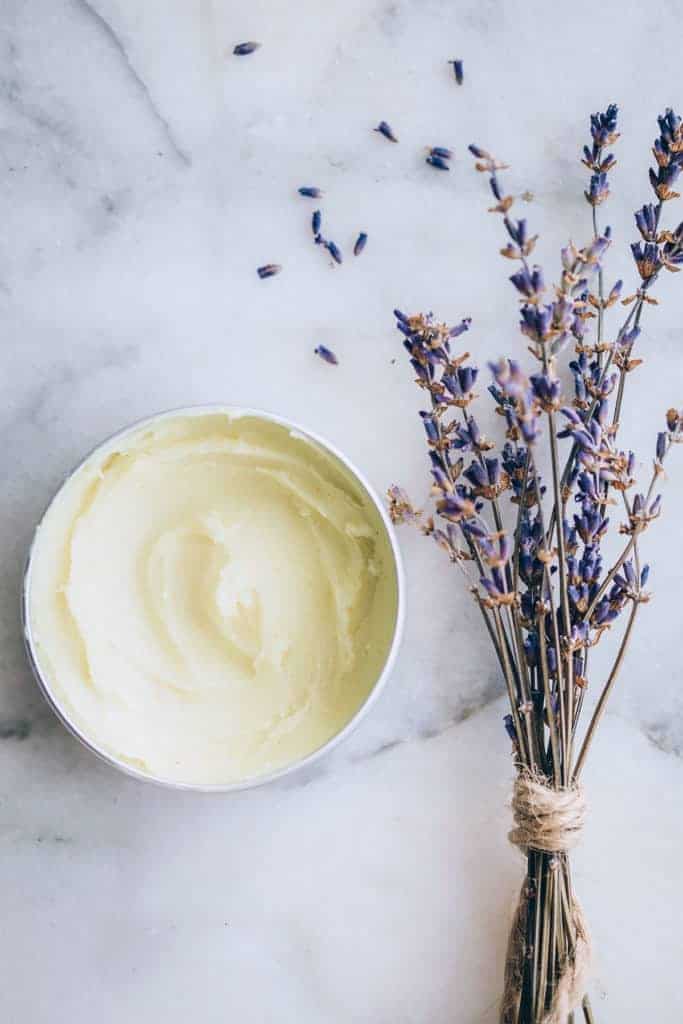 This article was medically reviewed by Dr. Gina Jansheski, a licensed, board-certified physician who has been practicing for more than 20 years. Learn more about Hello Glow's medical reviewers here. As always, this is not personal medical advice and we recommend that you talk with your doctor.
Photos by Ana Stanciu
View this post on Instagram
50