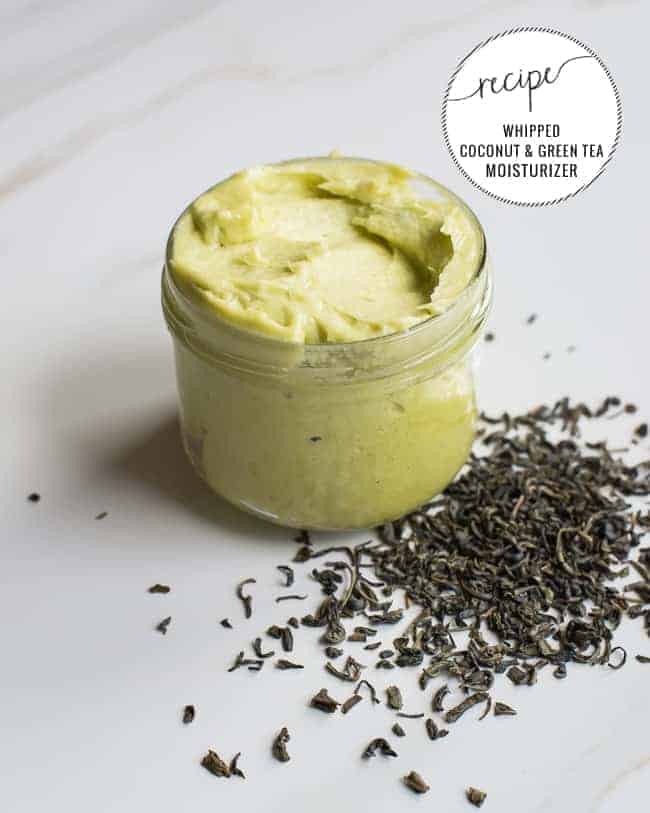 Shark Tank is one of my favorite shows. It gives hope to the dream that one day I'll invent something super duper and go on to fame and fortune. That thought usually comes to me when I have my hand crammed down my jar of coconut oil, wishing I had a Spatty Daddy. (Does getting your hand stuck in a jar bode well for grand inventions? Probably not.)
Having scraped out every last bit of coconut oil, it was time to whip up a replacement. A gallon-sized Costco tub is better for hand access but not so much for a tiny bathroom. Which brings us to a perfectly good invention: green lotion. Something that's totally awesome for your skin.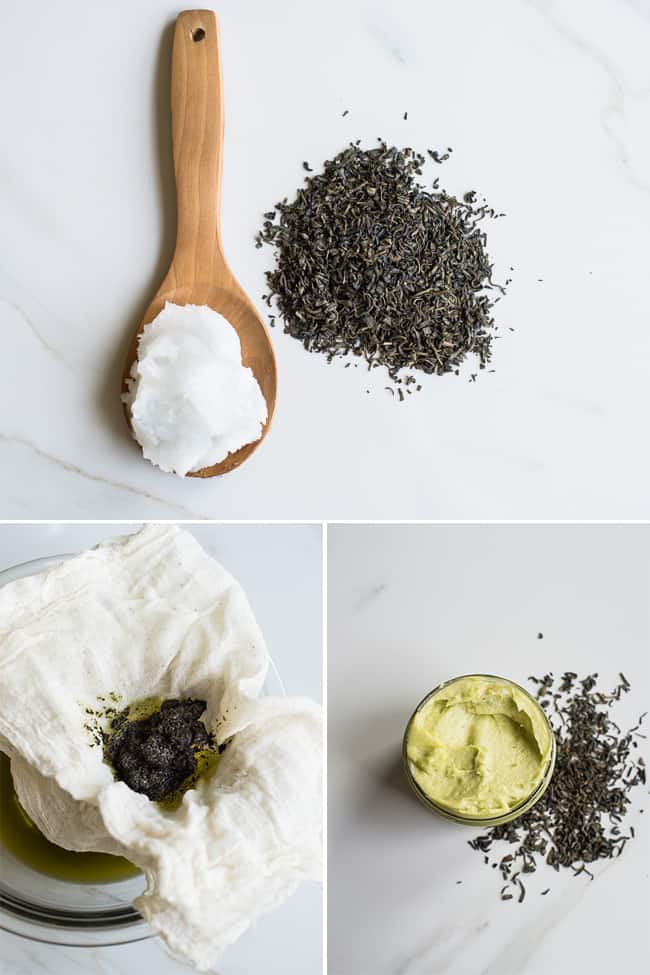 You might remember green-tea infused oil from this SPF lip balm. I love this stuff. You get the benefits of coconut oil and green tea all in one. A coconut oil moisturizer hydrates without clogging pores, and green tea can actually reverse sun damage. Whipping it makes a nice frothy texture that's easier to apply and feels less greasy (if that bothers you). And did I mention that it's green? No it won't turn your skin green, but it does make me smile every time I see it.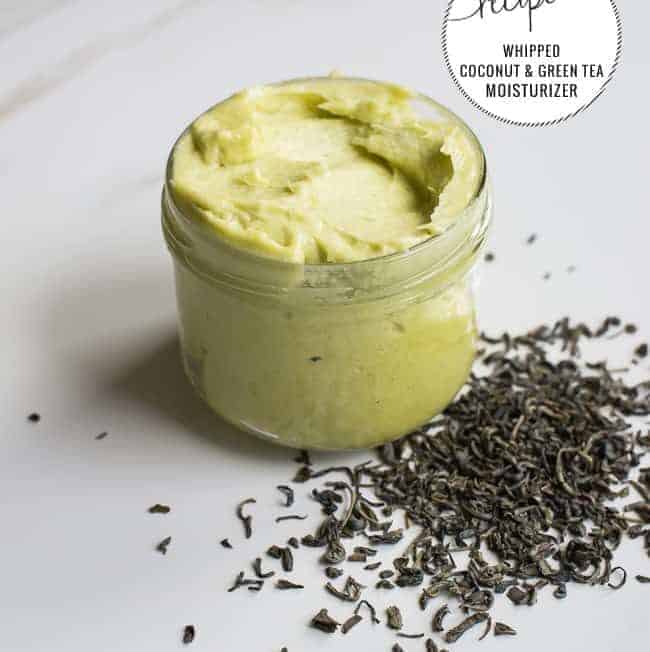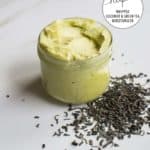 Print
Whipped Coconut + Green Tea Moisturizer
Instructions
Use a double boiler on medium heat to melt the coconut oil.

Stir in the green tea.

Cover and simmer on lowest heat setting for 1 hour.

Strain tea from oil with cheesecloth.

Let cool until almost solid.

Then whip until creamy, 3-5 minutes.
669