DIY Laundry Booster is a great way to give your regular eco-friendly detergent a helping hand. Some days, especially when you have young kids, you get a load of laundry that's just a little bit dirtier than normal. With only two simple, powerful ingredients, this laundry booster will be able to give your normal laundry routine that extra help it needs to keep your clothes naturally clean.
When my children were younger, I used a store-bought laundry detergent booster as a pre-wash soak for our cloth nappies, which helped both deodorize them and take out stains. This recipe is a much cheaper way to make a laundry detergent booster product at home.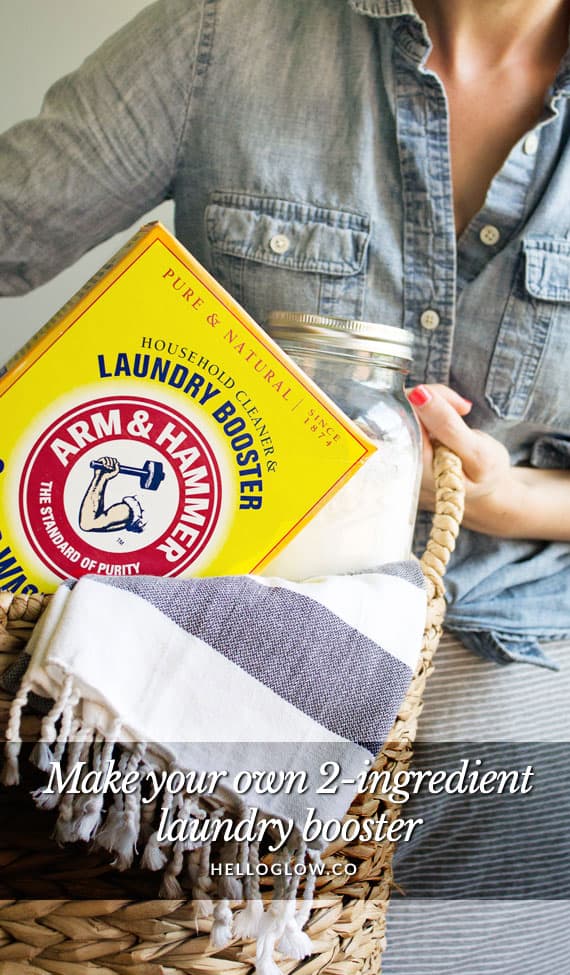 First, add the Super Washing Soda to a bowl. Super Washing Soda is a great laundry aid. It softens water, breaks down grease and minimizes odor. No wonder it has been used in laundry and cleaning since 1874!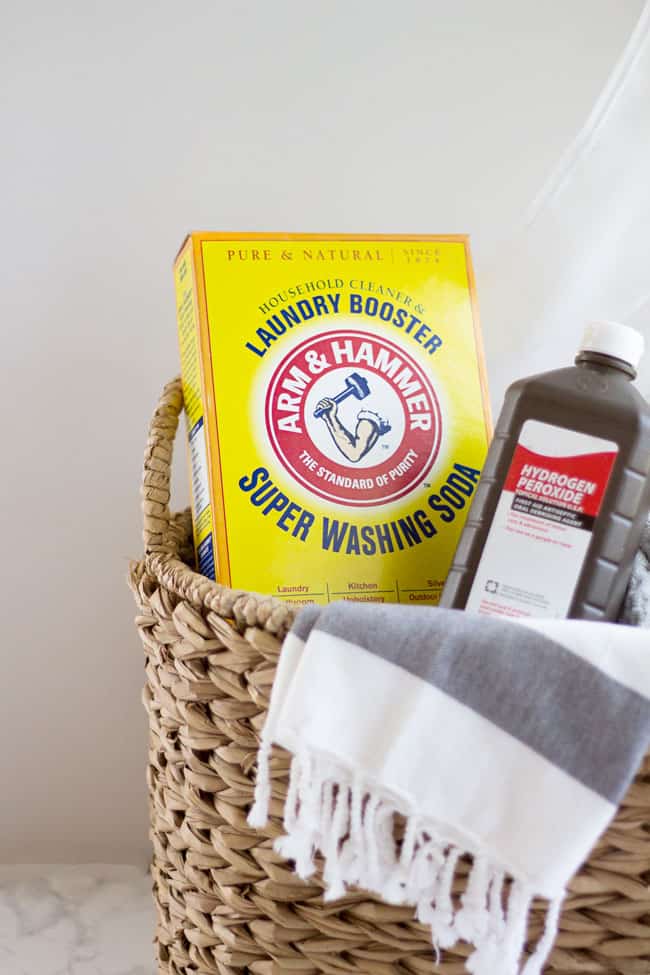 Often called laundry soda or soda crystals, washing soda is made from sodium carbonate. Sodium carbonate has a slightly different structure than baking soda, which is sodium bicarbonate.
Sodium carbonate has a pH of approximately 12.0 making it highly alkaline. It is the alkalinity of Super Washing Soda that helps to make your regular laundry detergent more effective, particularly in hard water areas.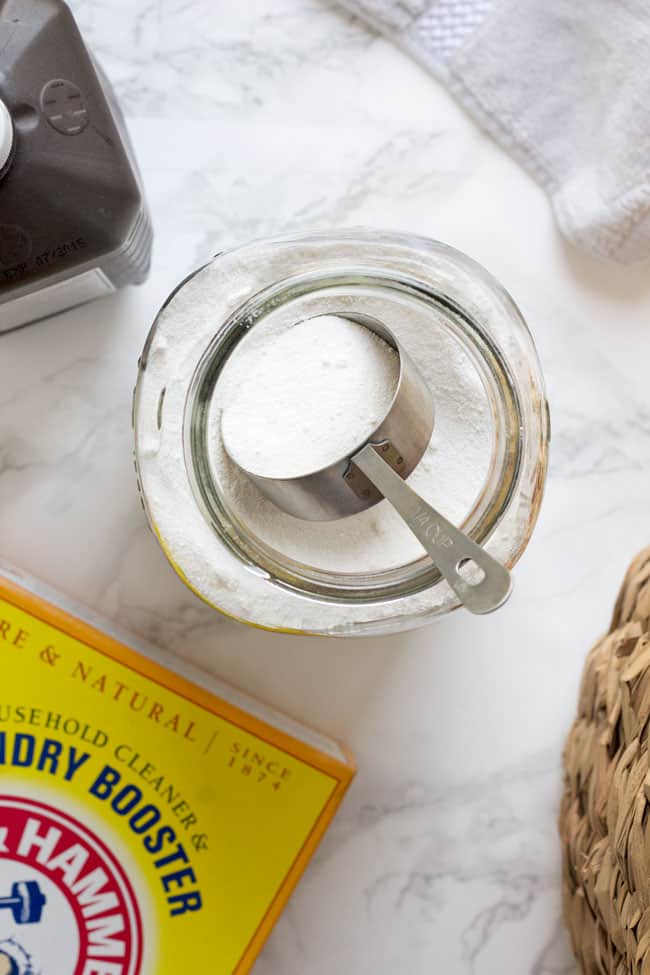 Next, you'll need to add the hydrogen peroxide to the bowl with the washing soda. Hydrogen peroxide is a great stain remover and sanitizer. It can also be used neat (3% concentration) on stains such as blood and it's a great alternative to bleach for brightening dull whites.
Hydrogen peroxide is an oxygen-based bleach or oxidizer that can be used in place of chlorine-based bleach. It breaks down into oxygen and water making it more environmentally friendly than regular chlorine-based bleach.
Stir to combine. That's it! Your DIY Laundry Booster is ready to use.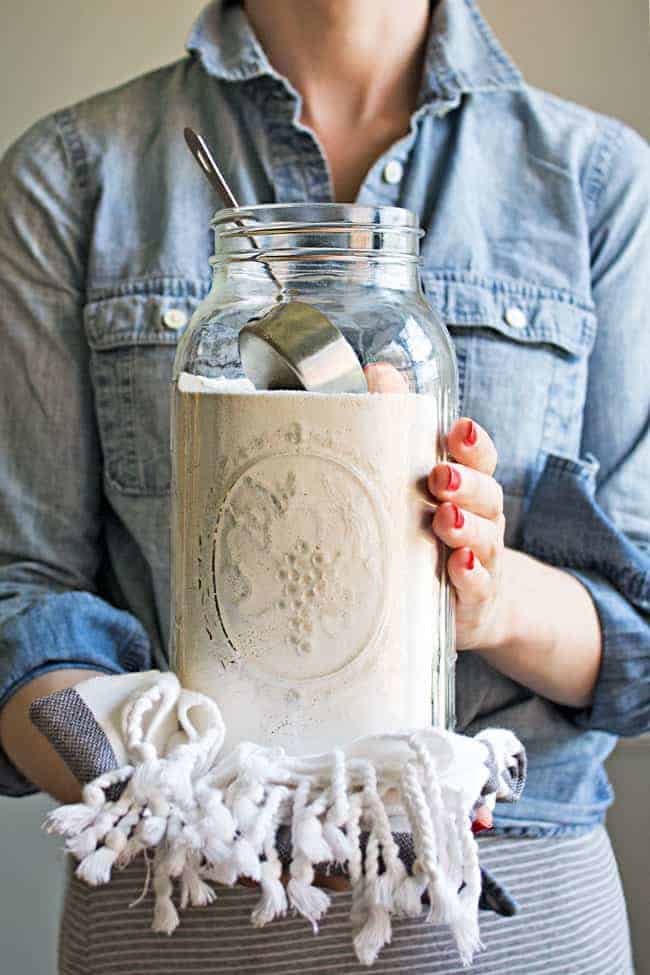 Add 1/2 cup to your liquid laundry detergent or the pre-wash compartment in your regular wash or add it to a bowl of warm water to pre-soak your clothes.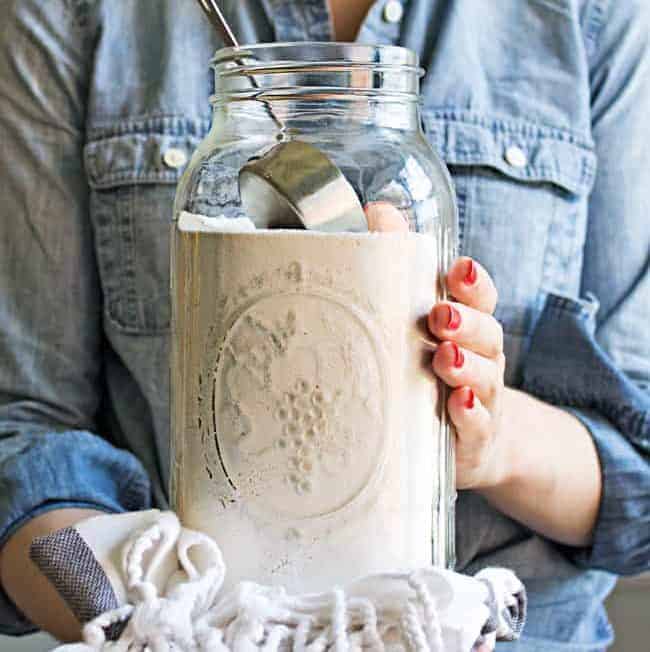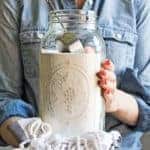 Print
DIY Laundry Booster
Harness the natural cleaning powers of this 2 ingredient laundry booster!
Instructions
Add the washing soda to a large bowl.

Add the hydrogen peroxide to the washing soda and mix thoroughly.

Store your DIY Laundry Booster in an open jar.
Recipe and post by Stephanie Stansby; Photos by Stephanie Pollard
46