Ready to exfoliate? These six exfoliating face masks are easy to make at home and will help you get rid of the dead skin, makeup and oil clogging up your pores and making your skin look dull. Use an exfoliating face mask 2-3 times a week to help even out your complexion and reveal brighter skin underneath.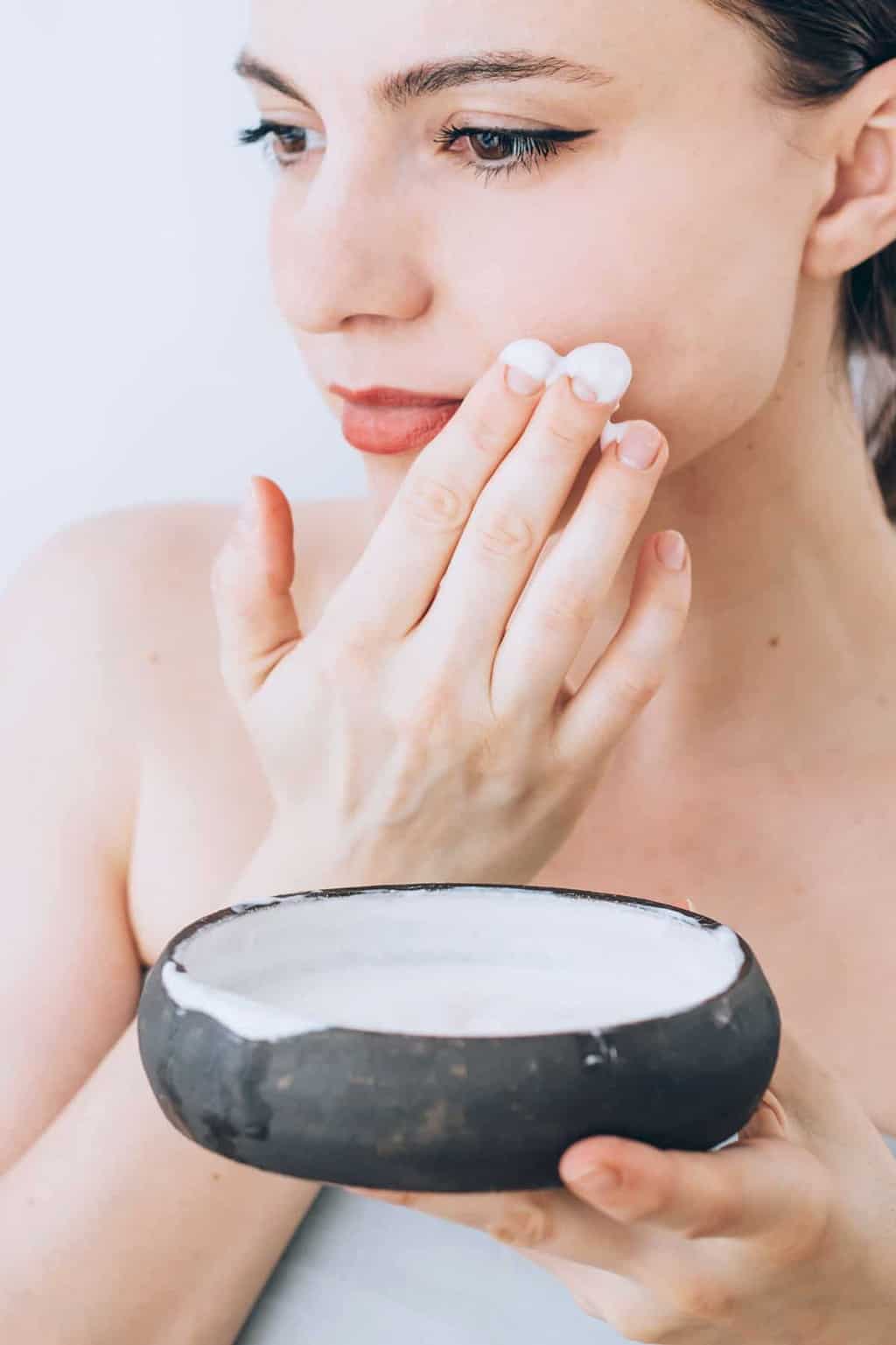 6 Exfoliating Face Mask Recipes
These at-home treatments make use of these various beneficial ingredients and can be a wonderful weekly addition to your skin regimen.
1. Cinnamon Flax Exfoliating Face Mask Recipe
This exfoliating mask is perfect for fighting acne or for those wanting a deep exfoliation. Yogurt is a powerhouse food containing lactic acid and zinc, both beneficial for our internal and external health. Plain, unflavored yogurt that is high in fat is the ideal type of yogurt for topical use to keep skin glowing and may help fight acne.
Why is zinc so beneficial? Zinc is anti-inflammatory [source], making it an essential mineral to help calm acne inflammation. Zinc is found in the epidermis, with concentrated amounts present in the top layers of the skin [source].
Topical zinc has also been shown to reduce oil production and, as a result, prevent acne-causing bacteria from surviving. Studies have demonstrated its benefit in the treatment of inflammatory acne when taken orally and when used topically [source].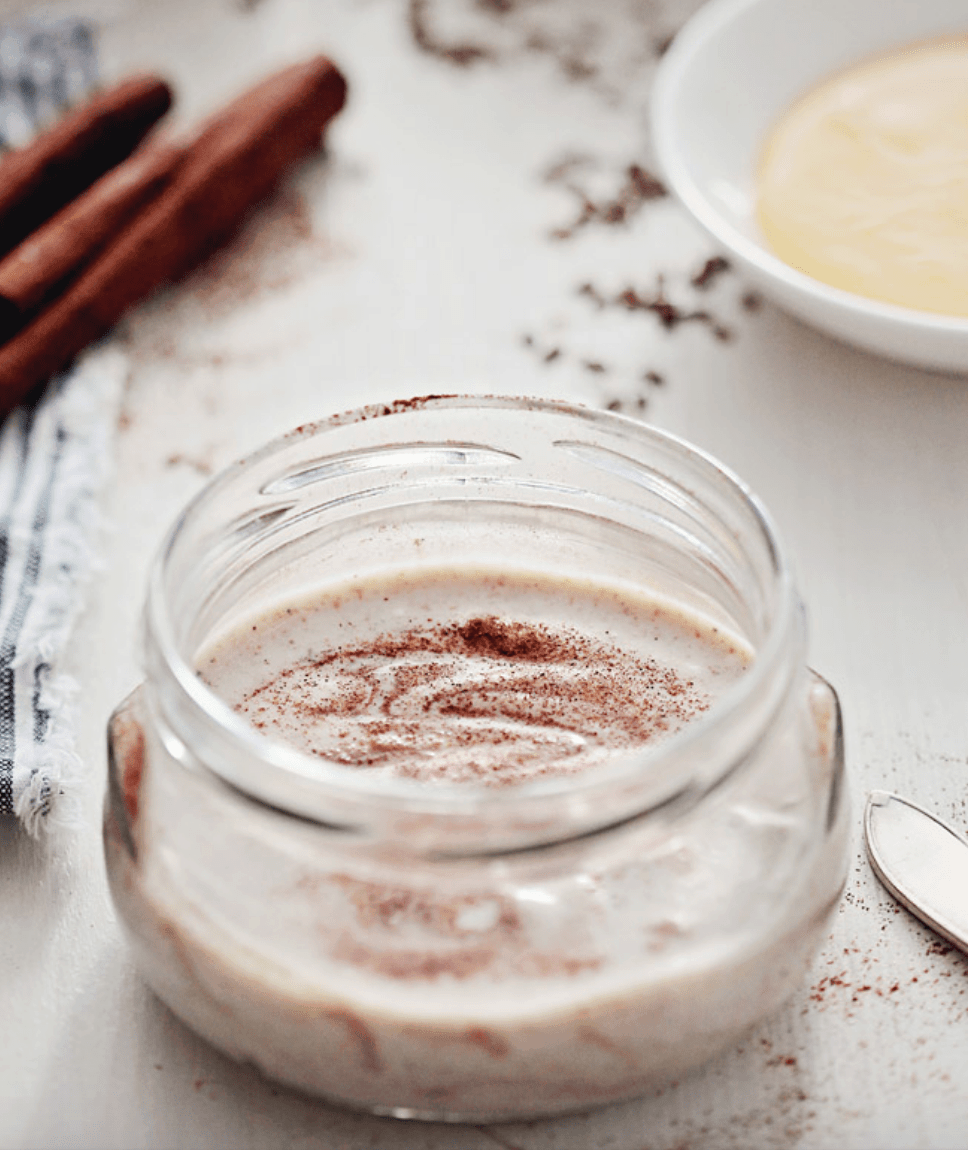 Flaxseed is both high in antioxidants and anti-inflammatory compounds [source] and, when combined with honey's antibacterial properties [source], forms a winning combination. Because it contains fatty acids, flaxseed also helps to quench the skin and help it to maintain a protective barrier, which is key to keeping our skin soft and youthful [source].
The next time you reach for your breakfast yogurt, consider its versatility. Be sure to choose a plain, organic yogurt that is not sweetened.

3 tablespoons ground flaxseed

¼ cup plain yogurt

1 teaspoon cinnamon

1 teaspoon honey
Make sure your face is cleansed to begin this treatment. Combine all ingredients and apply to the face for 10 minutes before rinsing with warm water. Follow with your usual moisturizer and skincare routine.
2
.
Apple
+
Cinnamon Pore Cleansing Face Mask
This is a great mask for those with oily or acne-prone skin. The natural alpha-hydroxy acids in the apples and yogurt naturally exfoliate skin [source], while the oatmeal soothes inflammation [source]. And cinnamon is an antioxidant that has antibacterial and antifungal properties [source].
½ green apple, roughly chopped

2 tablespoons plain, unsweetened yogurt

2 tablespoons oatmeal

½ teaspoon cinnamon
Puree the green apple and yogurt together until smooth. Add the oatmeal and give the mixture a couple of pulses. You want to break down the oatmeal but not puree it.
Transfer to a clean bowl and stir in the cinnamon. Apply the mask to your face with clean hands or a facial brush. Avoid the eye area. Let it sit for 15 minutes and remove with warm water. Pat dry and follow with moisturizer.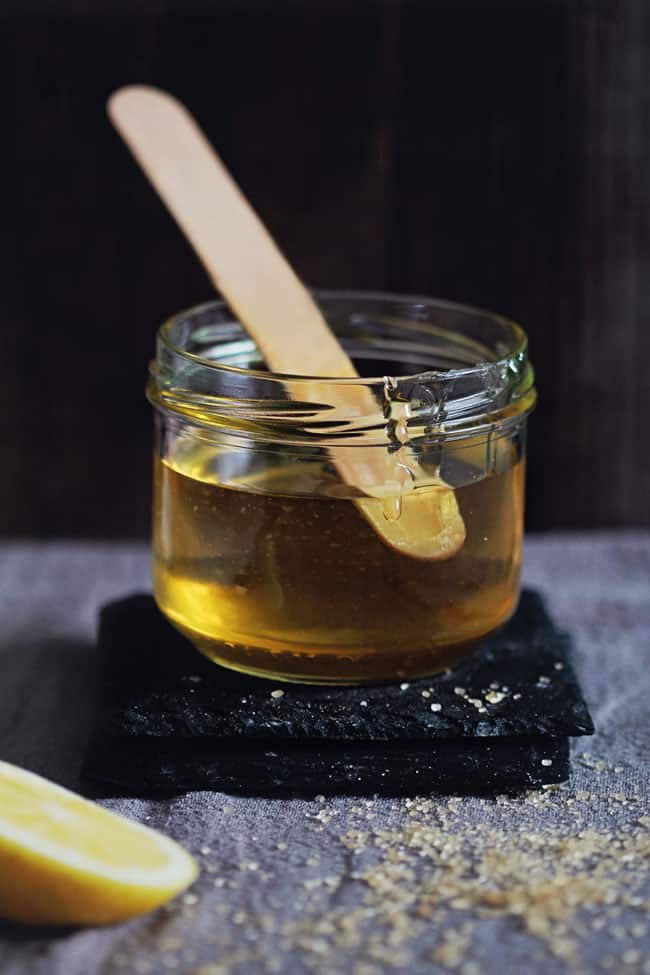 3
.
Glycolic Acid Face Mask
Sugarcane is one of the most powerful and commonly used in the alpha-hydroxy acid (AHA) world. The reason for that is because it works! These AHAs break down what binds dead skin cells together so that new, fresh skin cells can emerge. This mask is great for all skin types.
2 tablespoons raw organic sugar (turbinado or sucanat)

2 tablespoons raw honey

Juice of ½ lemon
You'll want the sugar to be as fine as possible (but not processed to fine like white sugar), so you'll probably want to use a coffee grinder or blender to break it down. Then combine the sugar and honey in a bowl. Squeeze the juice of half a lemon into the bowl and mix well.
Apply the mixture to your face and neck, avoiding the eye area. Rinse with warm water after 5–10 minutes. In the beginning, start with just 1–2 minutes and gradually increase the time with each application to a maximum of 10 minutes.
Glycolic acid use should be gradually increased, so limit the length of time on your skin initially, or extend the frequency of applications if you find your skin becomes sensitive to its effects. Many people with sensitive or rosacea-prone skin can have a bad reaction to glycolic acid, so avoid it altogether if you fall into this group.
4
.
Bentonite AHA Mask
Bentonite clay, made of volcanic ash, pulls toxins [source] from the pores, unclogging them and releasing their contents. It is also gentle enough for most skin types. This mask utilizes the lactic acid in the cream or yogurt to gently exfoliate the skin.
¼ cup rose water

4 ounces bentonite clay

2 tablespoons organic heavy cream, half and half, or plain, unsweetened yogurt (vegans mix with water or apple cider vinegar in the same quantity)
Spoon the clay into a mixing bowl, then slowly pour in the cream or yogurt, gently stirring as you pour. Add the rose water slowly until you get a creamy texture.
Apply to your face and neck, and let it sit for about 20 minutes. Rinse with warm water and a washcloth, then follow with your daily skincare routine.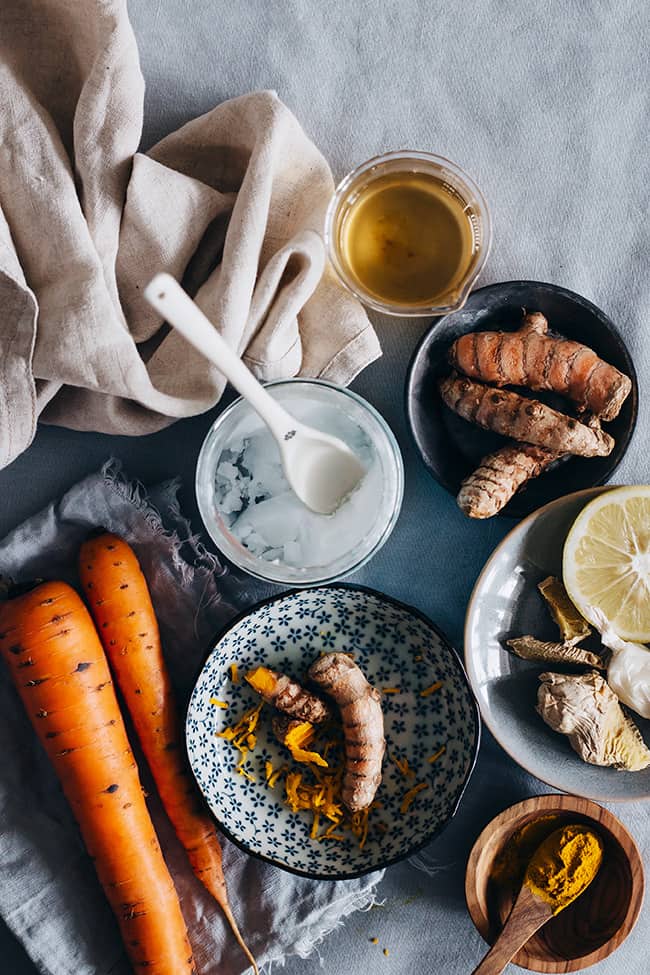 5
.
Carrot Yogurt Scrub for Dry Skin
Say goodbye to dry skin with this mask-meets-scrub treatment that nourishes and hydrates while it whisks away dead skin cells.
¼ cup cooked carrots, cooled (you can also use baby food)

2 tablespoons yogurt

1 tablespoon white sugar

¼ teaspoon turmeric
Blend the carrots with the yogurt, then stir in the sugar and turmeric. Gently massage into the skin for 2 minutes and let the mask sit for 15 minutes. Rinse with warm water.
6
.
Warming Paprika Mask
Full of vitamins and antioxidants, such as beta carotene and vitamin E, paprika is also a vasodilator [source]. This allows blood vessels to temporarily open, increasing blood flow, flushing out toxins, and leaving you with a rosy glow. Sensitive skin types should always do a test patch to make sure they don't have any negative effects.
1 teaspoon paprika powder

Splash of goat milk (powdered goat milk can be used to substitute)

2 teaspoons raw honey
Mix the ingredients well, and patch test on the skin first to check for sensitivity. Redness and tingling may occur. If it is mild, apply a thin layer to your face and neck, making sure to avoid the eye area.
Leave on for 5 minutes, and remove with warm water and a washcloth. Follow with a serum or moisturizer.
This article was medically reviewed by Dr. Gina Jansheski, a licensed, board-certified physician who has been practicing for more than 20 years. Learn more about Hello Glow's medical reviewers here. As always, this is not personal medical advice and we recommend that you talk with your doctor.
135